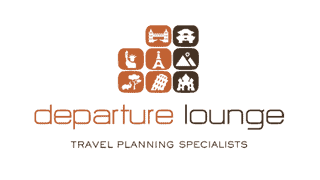 Our advisors are busy with 2023 travel arrangements! Did you know January is one of the most popular months for booking travel? For the best pricing and availability, beat the 2023 rush and finalize your plans before the year-end.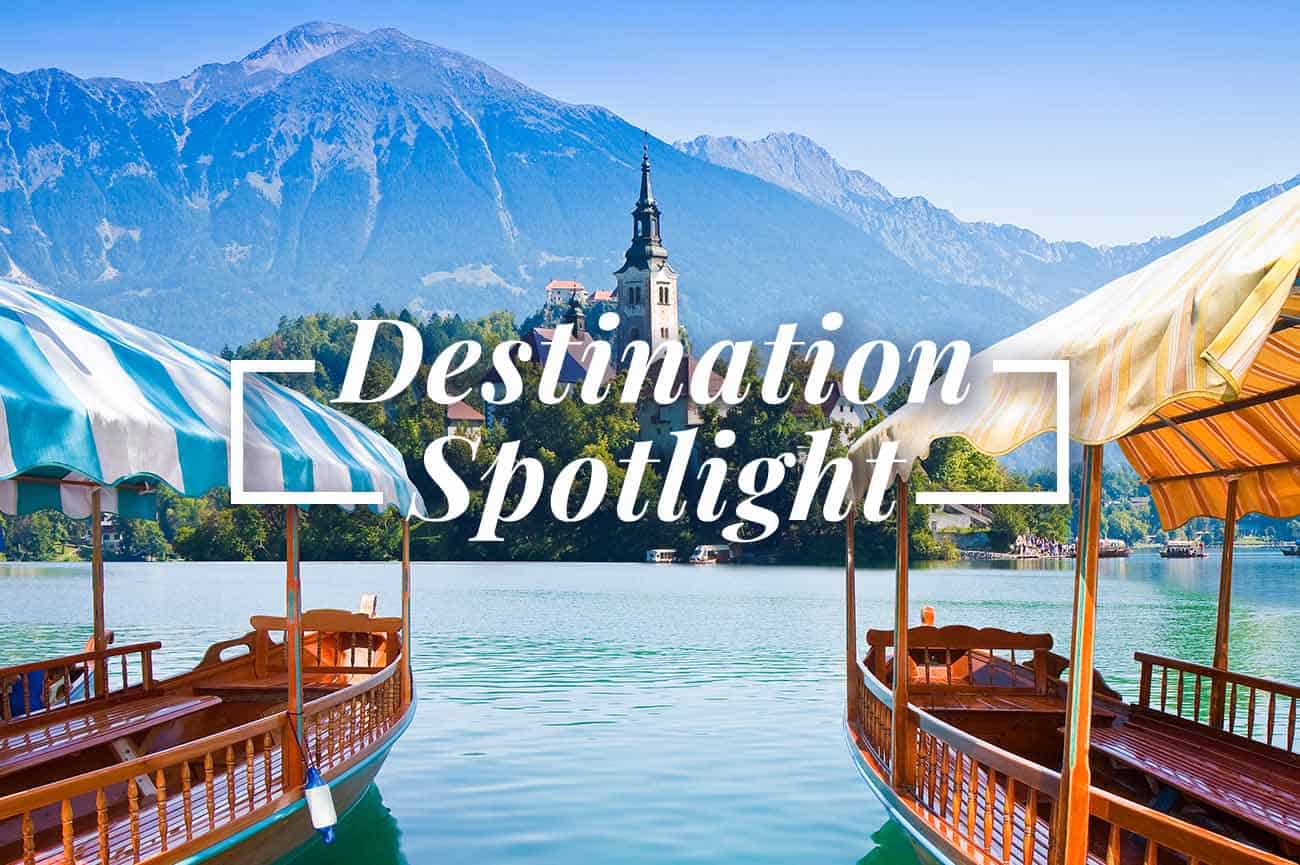 Savvy Travelers Head to Slovenia
If you're looking for a destination that's not overwhelmed with tourists, where you can spend your euros and the locals speak enough English for you to get by, then you need to know about Slovenia.
This central European country is on the cusp of becoming part of the grand tour. Sharing borders (but not the same level of recognition) with Austria, Hungary, Croatia and Italy, Slovenia manages to combine the best of those better-known nations while offering a rich culture all its own.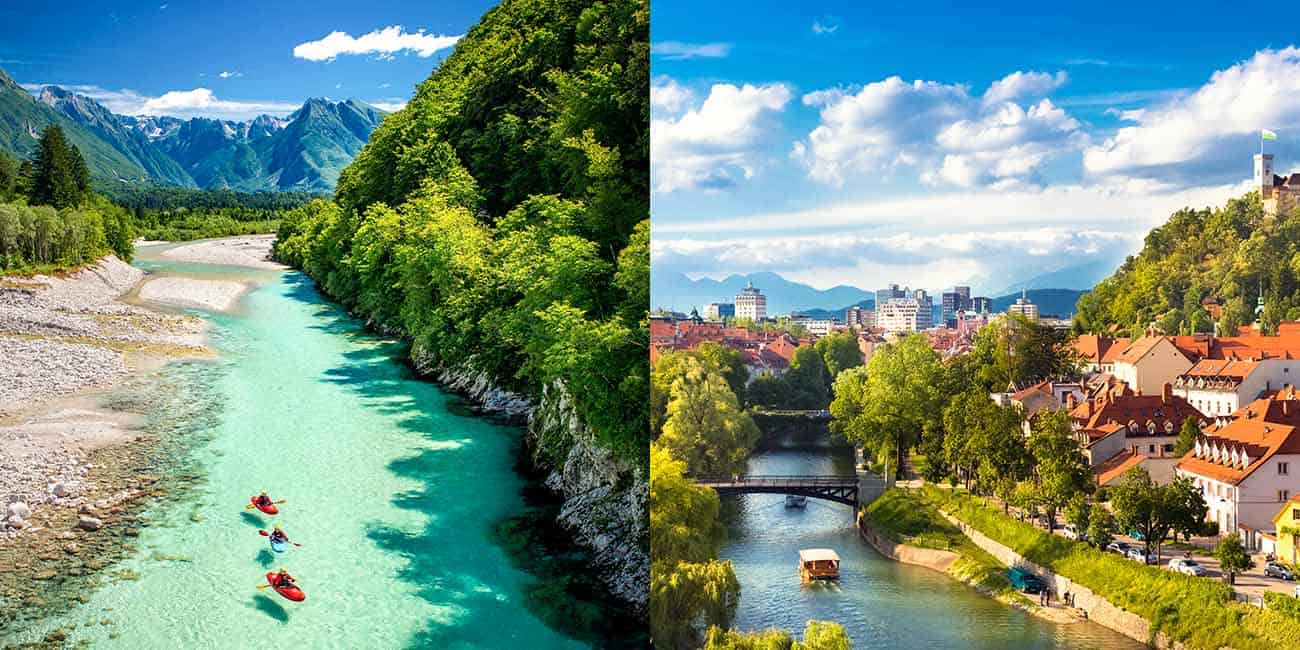 The scenery is stunning: hike on spectacular, all-abilities trails in the Julian Alps, which rise over 8,000 feet, then head to Lake Bled in the foothills and learn all about its fairytale creation story. This picturesque alpine lake is where you'll find the country's only island, and it's topped with a 17th-century church with another legend: ring the church bell, and it's said your wish will be granted.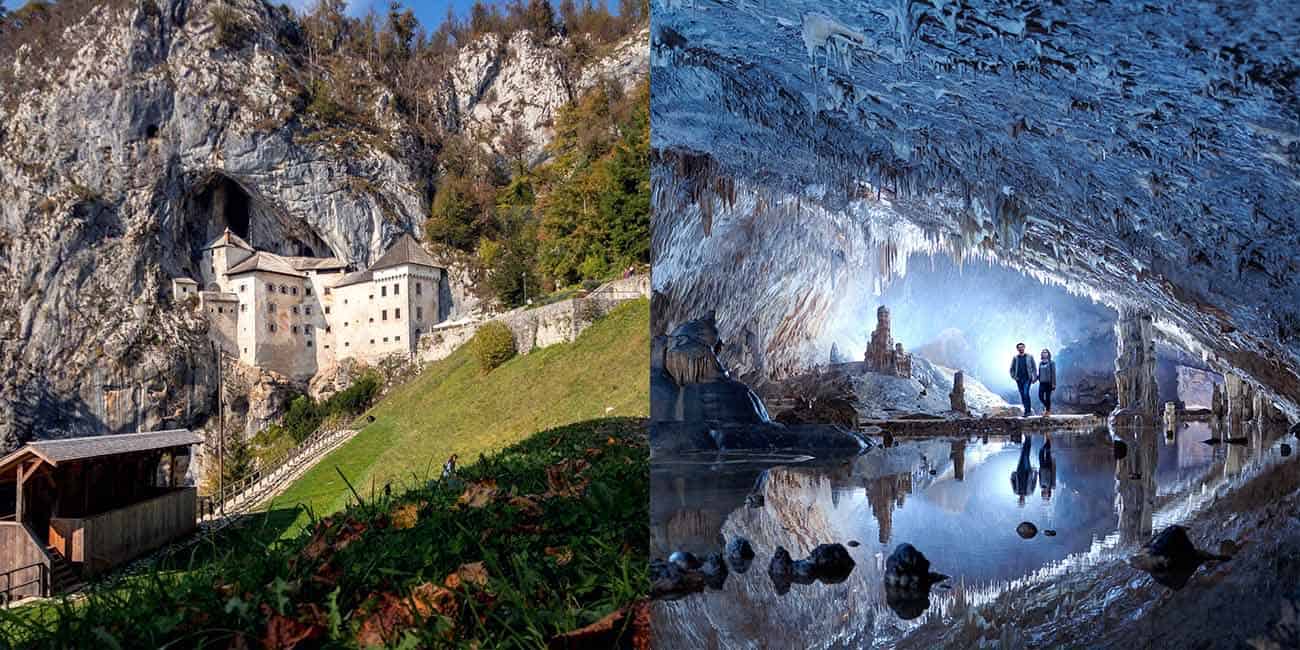 Explore the karst landscape between the Alps and the Adriatic sea, easily reached some 30 miles outside the capital of Ljubljana. The rock formations are both eerie and fascinating, but it's the jaw-dropping subterranean world of Postojna Cave Park that will blow your mind with its strange limestone shapes and even stranger cave creatures. Take in a little history above with a wander around Predjama Castle, an impregnable medieval marvel that's been carved out of the rock face.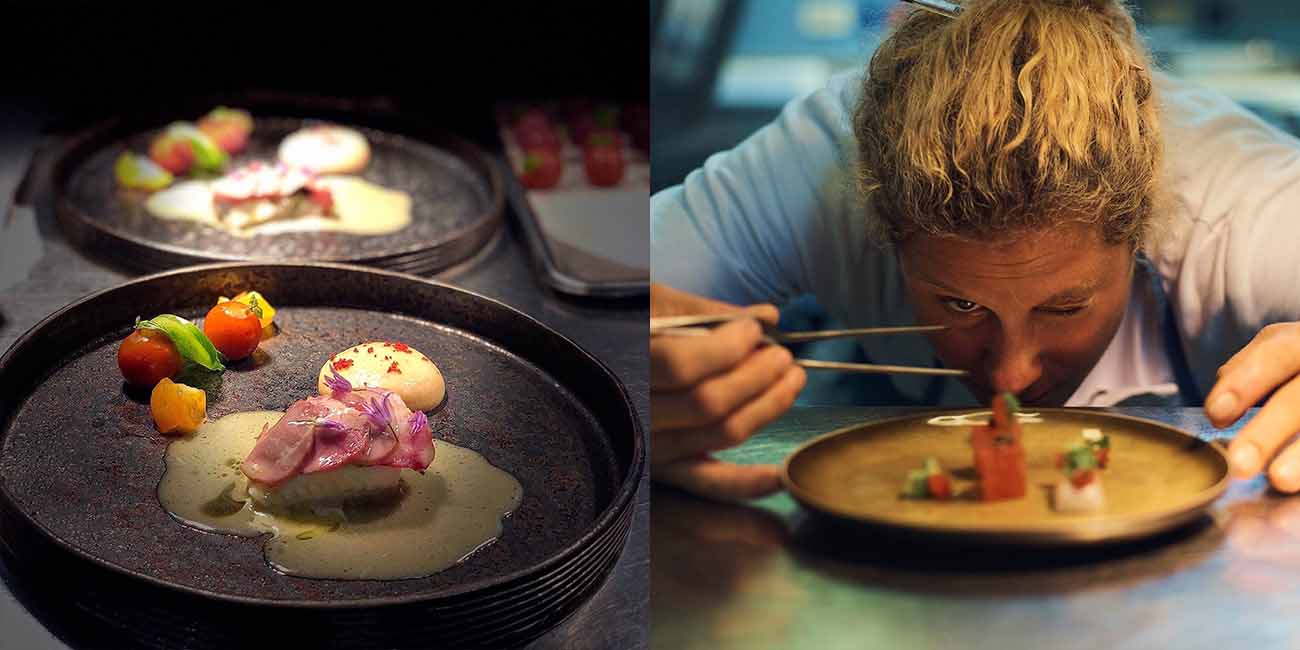 The country's farm-to-fork cuisine is also getting noticed – and has been called out in Forbes as Europe's most underrated foodie find. Not to be missed: Hiša Franko in Kobarid, about two hours from the capital. This big house in the country is where self-taught and much-hailed chef Ana Roš creates tasting menus with the area's famous ingredients: trout, deer and goat, not to mention its fruits and wild plants. Roš also ages her own Tolminc cheese and runs a wine bar during the summer months.
And don't leave the country without sampling its everyday food pleasures, including Štruklji, sweet or savory rolled dumplings, and potica, a traditional rolled nut cake made according to ancient recipes throughout the country.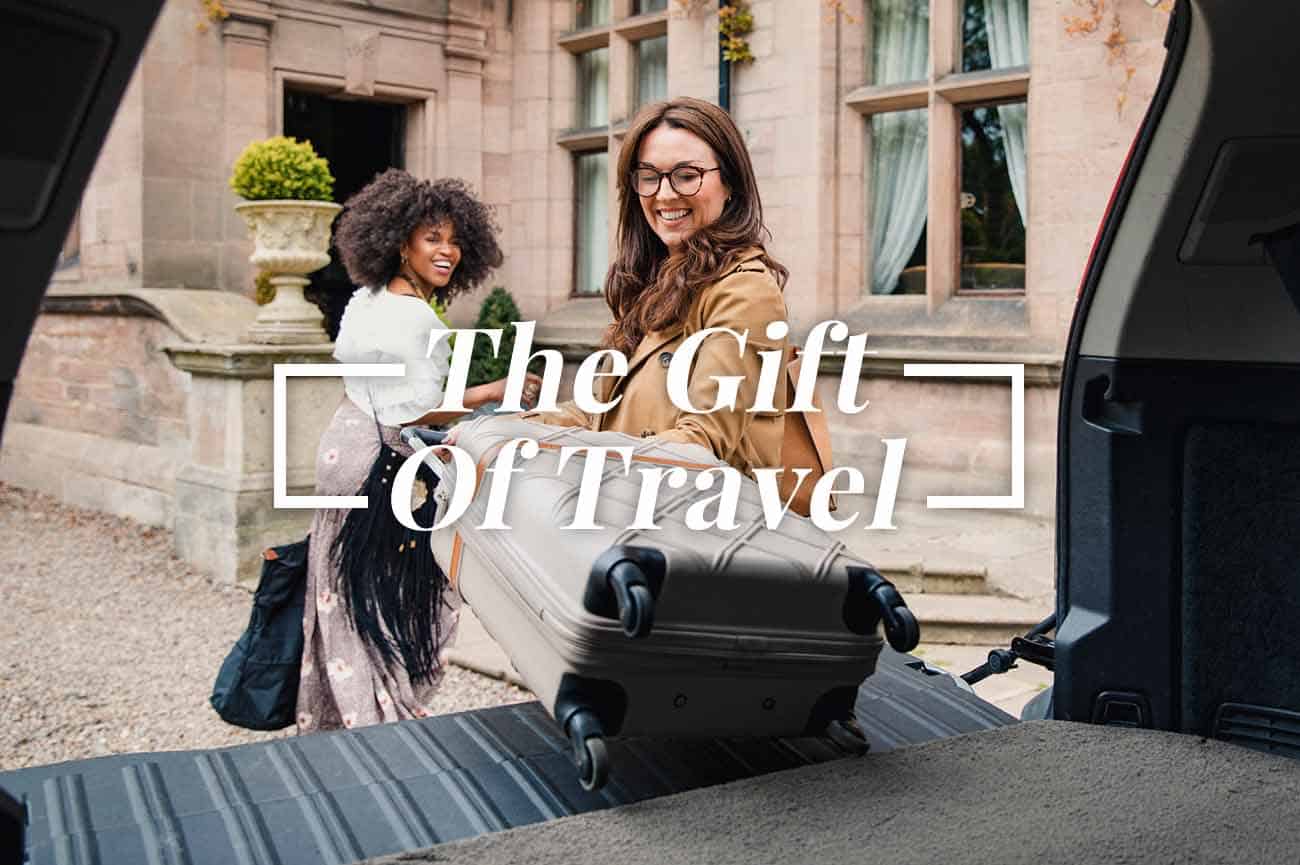 Wrap up the Gift of Travel this Holiday Season
When our lives are filled with things and packed with commitments, wouldn't it be fun to gift a travel promise instead? Book a trip for your loved one where they can step back from their day to day and indulge their passion. The gift of new experiences always fits and won't be returned. We hope these suggestions inspire you:
For the skier…… Extend the powder hound's season by booking a ski trip to the southern hemisphere in July or August. In Chile, Portillo is a fan favorite, and in Argentina, consider the snow-sure terrain of Las Leñas and the eye-candy views of Cerro Catedral.
For the design lover…… Head to Copenhagen – famous as a hub of Scandinavian design. Soak up the city's architecture and browse its many artisanal shops for houseware, furniture and clothing.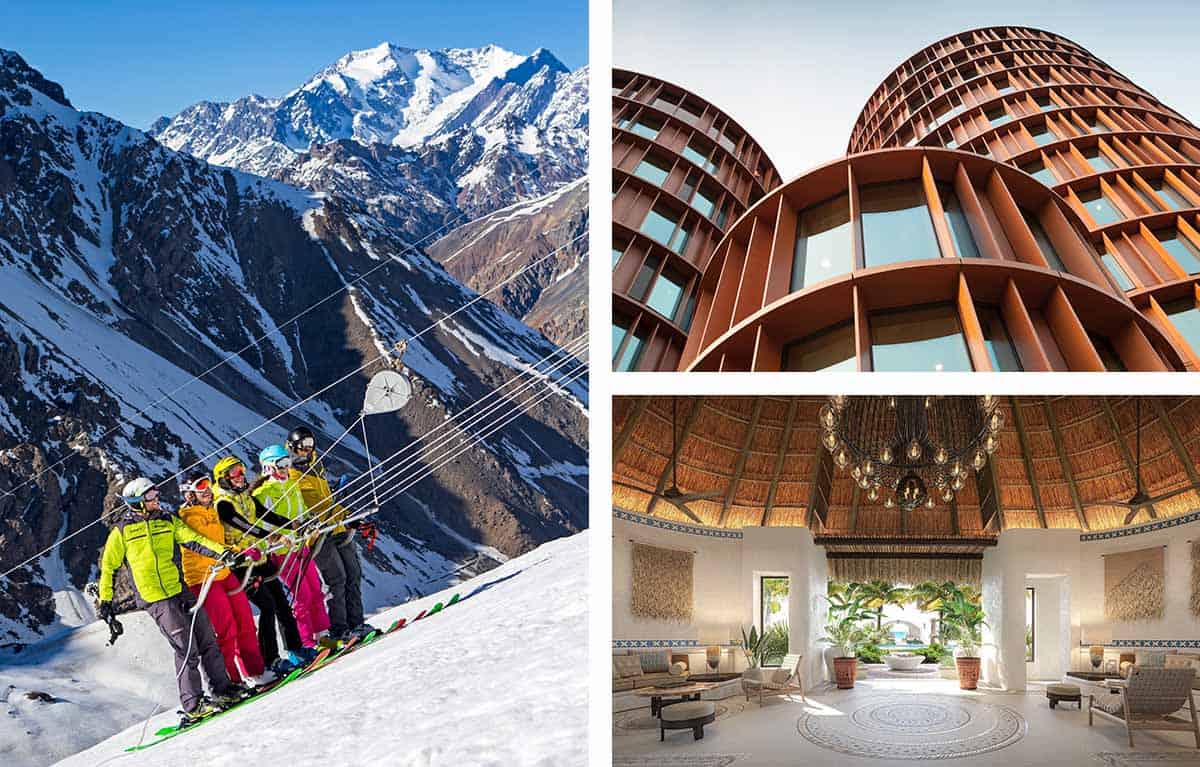 For the beach lover…… Be the first to discover the Mayan restoration of Belmond's Maroma hotel in Riviera Maya on the white sands of Mexico's Caribbean coast. Opening in May 2023.
For the foodie…… If they've already sampled Michelin-starred restaurants, why not consider the culinary scene in Nazareth, Israel – long considered a food lover's hotspot in the Middle East for its mix of cultures and flavors.
For the wellness junkie…… Sensei Lanai, A Four Seasons Resort is an adults only enclave on the quiet island of Lanai, Hawaii. It envelops each guest in well-being programs, spa oases and five-star dining. Or discover Sensei's newly opened property near Palm Springs, California.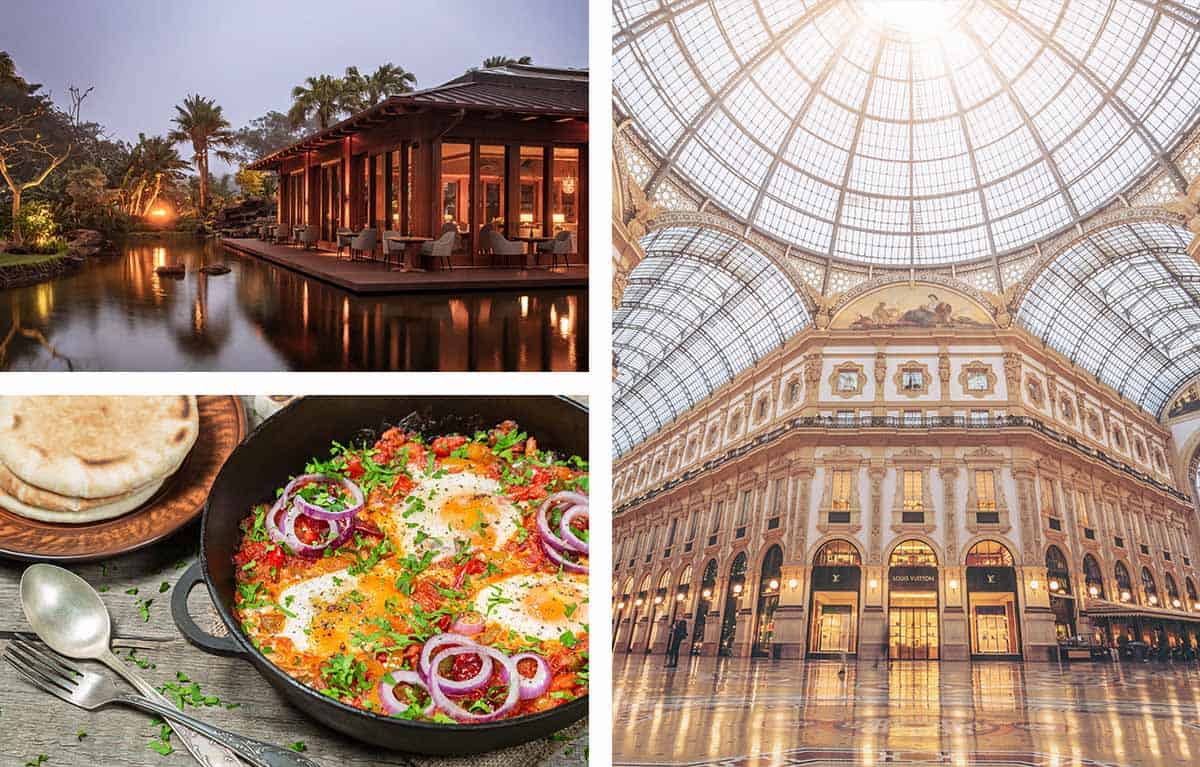 For the fashionista…… New York, London, Milan or Paris? You don't need to work for the industry to get into Fashion Week events. Public tickets and VIP experiences can be purchased for a fantastic, stylish week in the city.
For the gap year adventurer…… G Adventures offers "Roamies," small group, immersive trips for 18 to mid-30 year olds throughout Asia, Europe, Costa Rica and Mexico, where the kids sleep in hostels so hip you might want to stay in one yourself.
Last-minute getaway or long-term plans? Let us help you wrap up the gift of travel this year.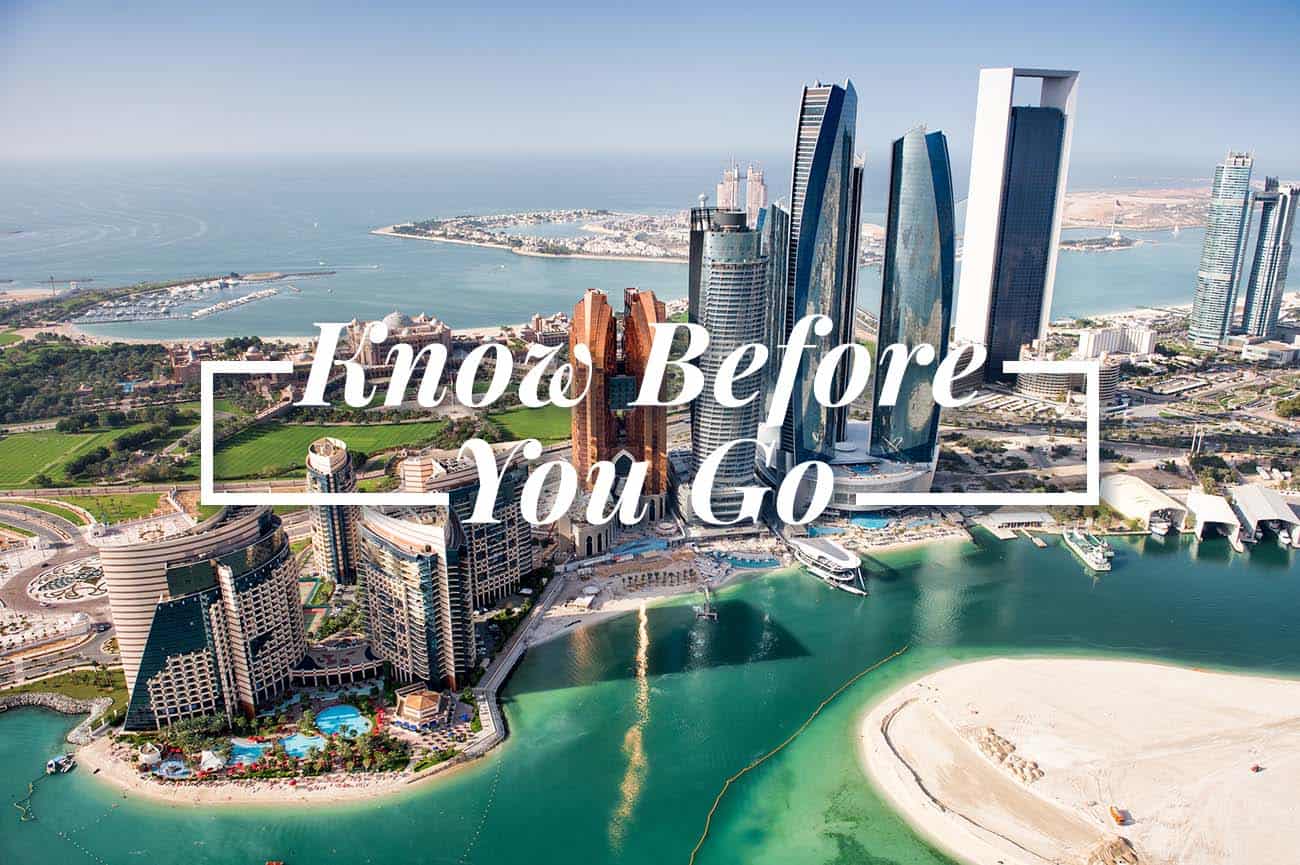 The Long Weekend Sweetener with Preclearance
Dublin, Ireland, for a long weekend getaway? Thanks to Preclearance, a handy U.S. Customs and Border Protection program, it's not as outlandish as it sounds. Sixteen airports in six countries allow travelers entering the USA the chance to clear Customs before landing in the States.
When a flight is "precleared," its passengers can disembark as domestic fliers. Pack a carry-on and you can scoot right past the baggage carousel and be out of the airport and on your way home while travelers arriving from non-precleared airports are still in line at Customs. If you're even farther afield, flying out of Abu Dhabi (which offers preclearance) smooths out that long trip home.
Who wants to spend more time in airports? Fly home from your getaway through these Preclearance airports: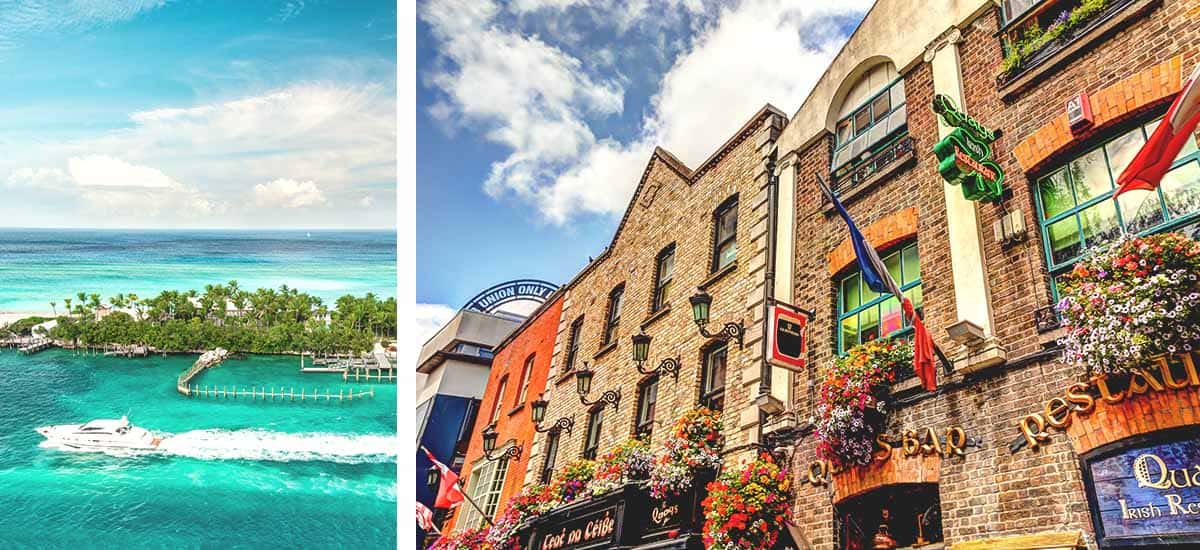 Ireland: Raise an extra pint or two in Dublin and Shannon before heading home.
The Bahamas: Make Freeport on Grand Bahama and Nassau your transit airports to quieter islands.
Bermuda: Pink beaches, boozy rum cake and preclearance – what's not to love?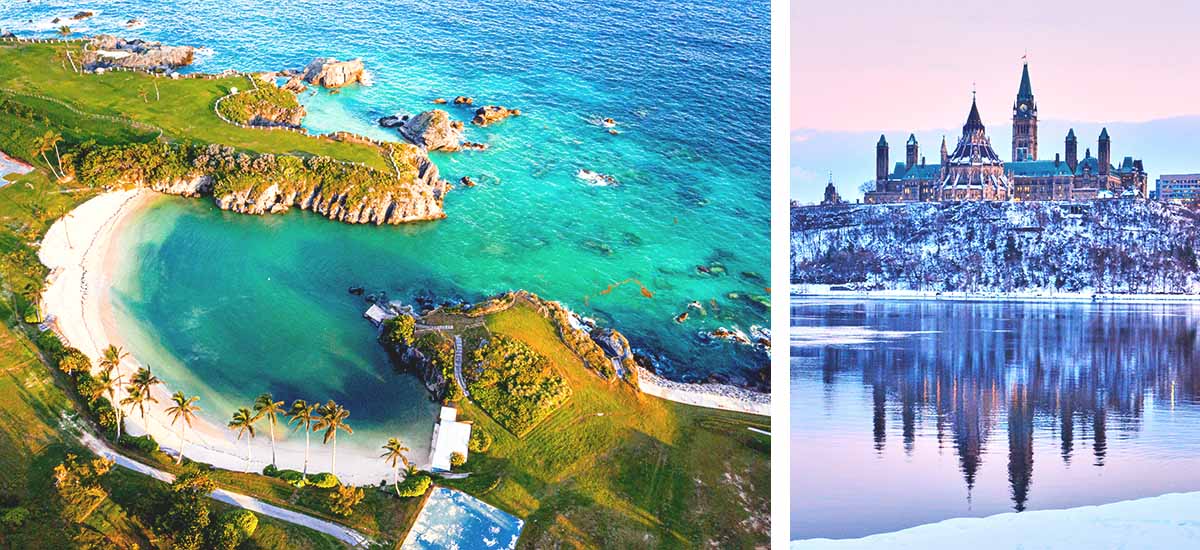 United Arab Emirates: On a longer getaway, stop for a while in the capital city of Abu Dhabi to take advantage of its Preclearance program.
Canada: Canadians are so nice they've got eight airports to make cross-border travel easier: Vancouver in BC; Calgary and Edmonton in Alberta; Winnipeg in Manitoba; Toronto and Ottawa in Ontario; Montreal in Quebec; and Halifax in Nova Scotia.
Let's find an international destination that lets you fly home as a domestic traveler.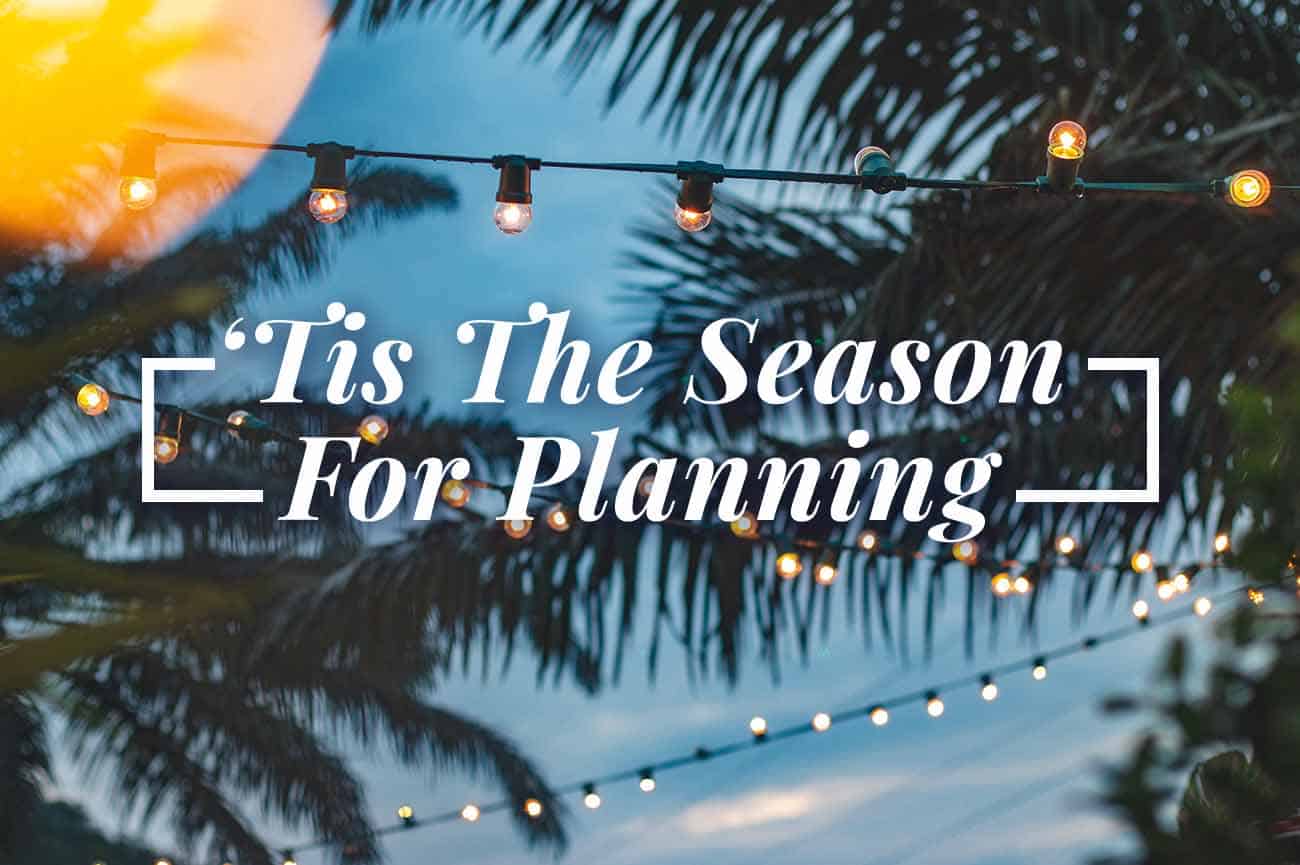 Get Ahead of the Post-Holiday Booking Rush
Families who've just spent the last few hours talking over turkey, brisket and latkes about where they'd like to gather for the next family meal – the Rockies? The Maldives? Curaçao? Sicily? – should start reaching out to us.
Traveling together is a great way to bond and also to share some of the costs. And don't wait until after the holidays to make the call to us. Start those important "Where are we going next year?" conversations now to beat the post-holiday booking rush.
Let us know where you want to be, and we'll know when to lock down the best prices and the right dates at the best locations.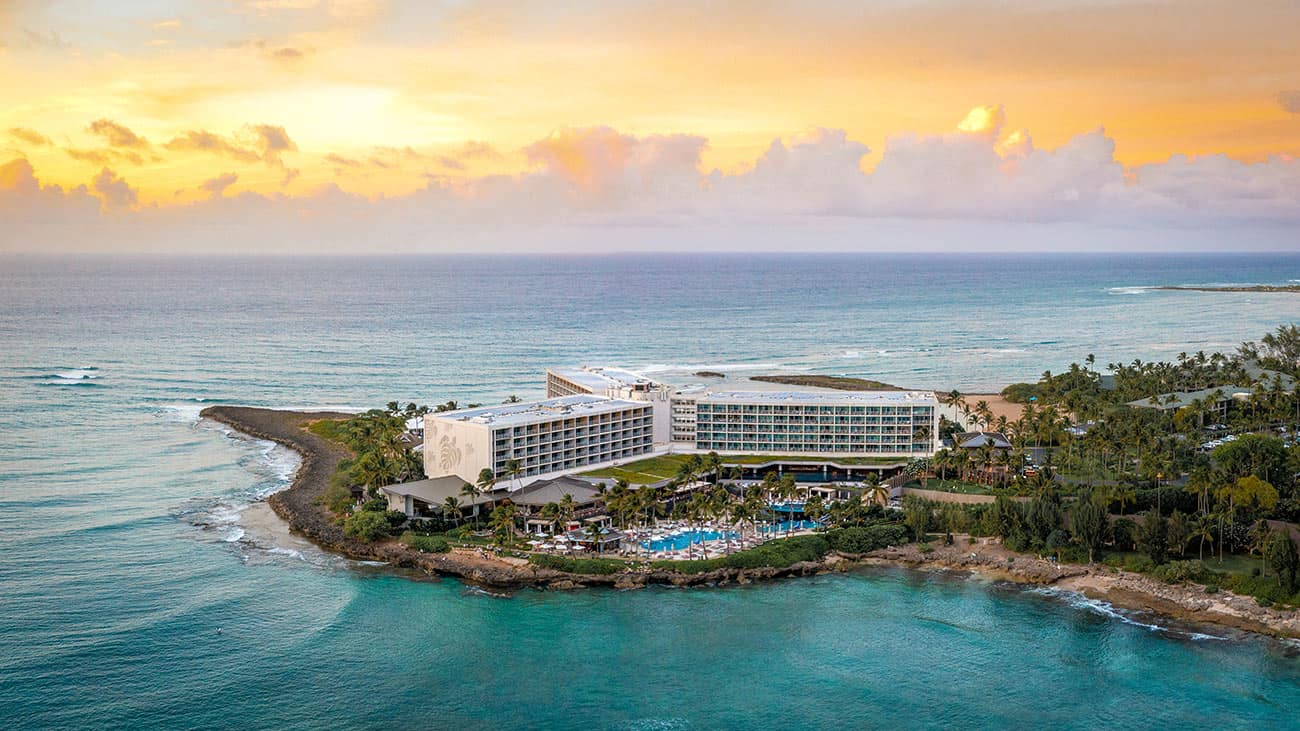 VIP Partner Spotlight
We've been busy leveraging our buying power and relationships to get our clients the best possible perks! We're excited to announce new VIP Partnerships:
On Oahu – Turtle Bay Resort is set on the iconic North Shore of Oahu. Where 1,300 pristine acres including seven secluded beaches and 12 miles of nature trails make up the resort's dream landscape. Find outdoor adventures from surfing and kayaking to horseback rides and golf. Every guest room, suite, and bungalow at this newly transformed resort features inspiring ocean views. Add to that a private Ocean Club Lounge, offering unrivaled amenities and personal service.

In Edinburgh – for the first time in its 98-year history, Gleneagles has opened its first city outpost, Gleneagles Townhouse, in the heart of St. Andrew Square in Edinburgh. Timeless charm blends with all today's needs in our boutique hotel bedrooms. Deeply comfortable, they're sanctuaries of downtime as the city sleeps. Home to a 33-rooms, bustling all-day restaurant, The Spence, and a lively members' club, Gleneagles Townhouse is a place to gather and be glorious. We are delighted to announce that their new home in the city has now joined the prestigious Virtuoso family! From the Scottish capital of Edinburgh to the rolling hills and glens of Perthshire, experience the best that Scotland has to offer with Gleneagles.
A great city/country combination – there has never been a better time to visit Gleneagles, voted 'Best Hotel' of 2022 by Virtuoso! During winter, the hotel becomes a cozy retreat and the perfect spot for activity filled family breaks, convivial celebrations and relaxing escapes. The great outdoors will be calling and après adventures will be fun and inviting, when you experience their Winter Lodge & Adventure Pass at the Glen! Enjoy adventures in the great outdoors from guided walks across the estate, to axe throwing in the woods or a fire lit dusk Bird of Prey Display, included in your stay.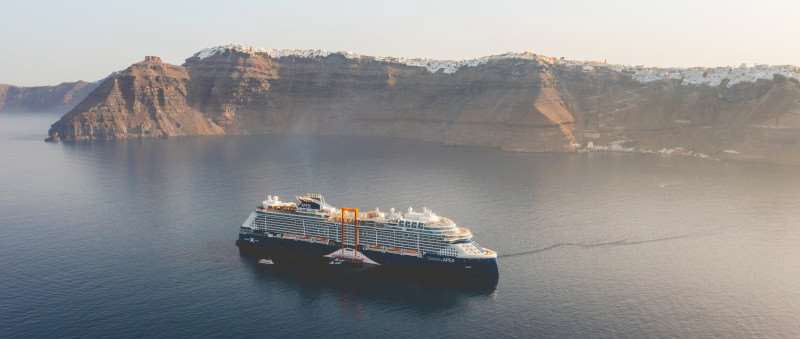 On the water – an unforgettable journey is yours to create with Celebrity. Travel to exciting destinations aboard ships resplendent with elegant finishes and spacious accommodations. Encounter new perspectives with guided shore excursions or further enhance your journey with a Cruisetour – a cruise combined with a truly refined land tour venturing inland. Celebrity's exceptional level of personal service, award-winning cuisine, world-famous amenities and accommodations that are the most spacious at sea.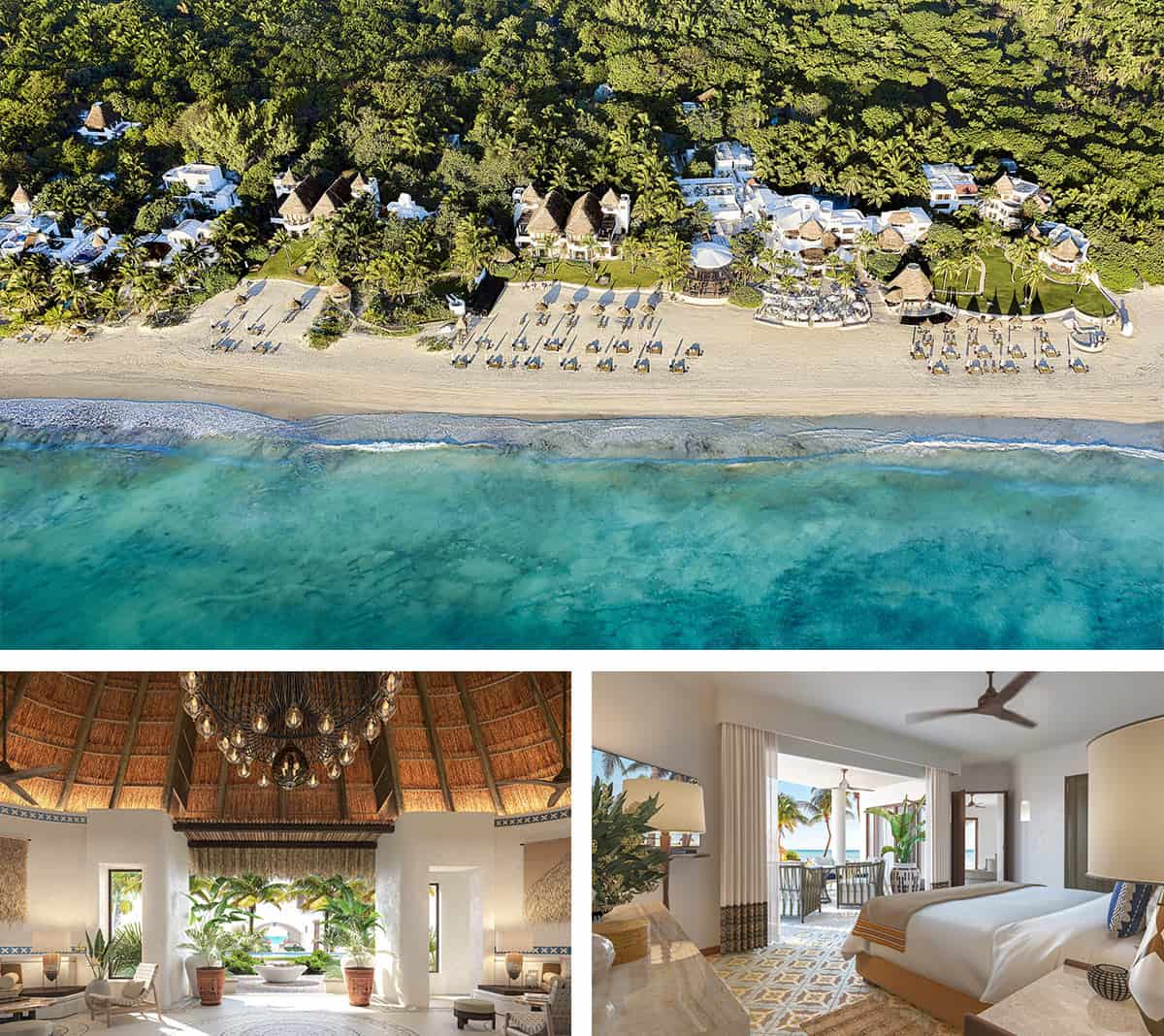 In other news – The most anticipated hotel opening in May 2023. In the beating heart of the Riviera Maya, a secret haven awaits. Maroma, a Belmond Hotel, blends Mayan mystique with refined vitality between the jungle and the wide-open sea. The property is being transformed now with a more contemporary allure, where this secluded hideaway captivates with the sights, sounds and scents of authentic Mexican culture. Contact your favorite Departure Lounge travel professional for more details. Now open for bookings!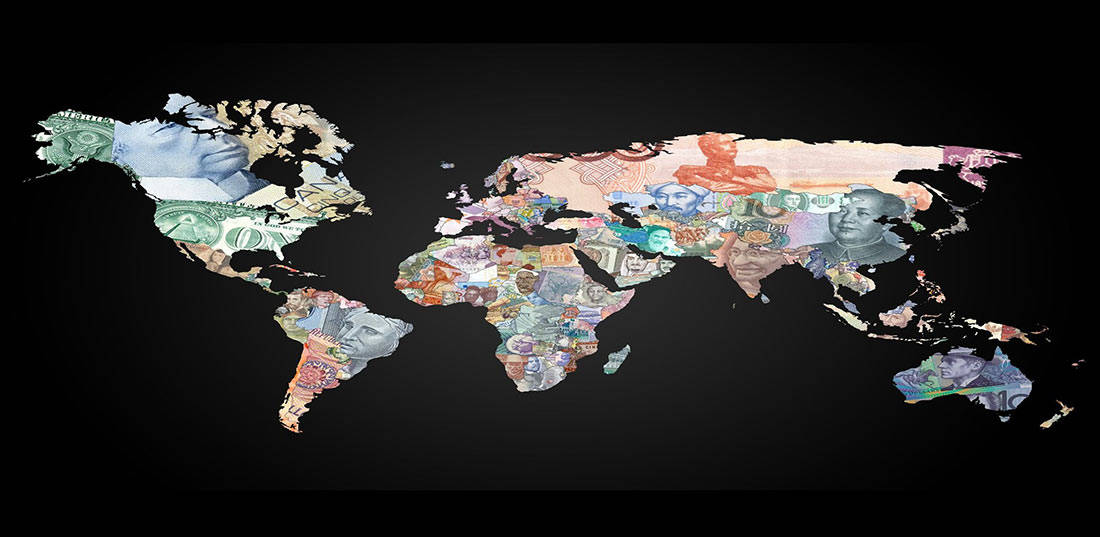 Preferred Partner Offers
Here are a few of the current promotions available to Departure Lounge clients: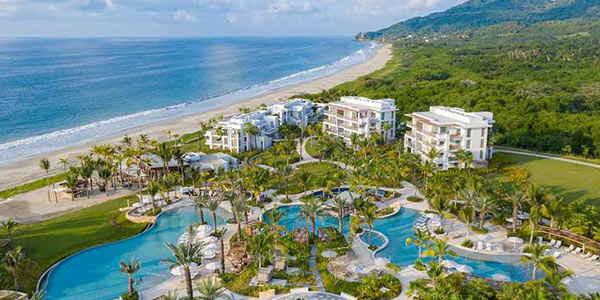 Conrad Punta de Mita
Punta Mita, Mexico
Winter Offer
40% King Ocean View Rooms / 25% off all other rooms and suites
Roundtrip Transfers for suites only
Partner Amenities: Daily Breakfast for two, Wifi, Early check-in/Late-checkout based upon avail
Total Resort Credit: $200 resort credit: nonsuite / $300 resort credit: one bedroom suites / $500 resort credit: 2 bedroom, grand & penthouse suites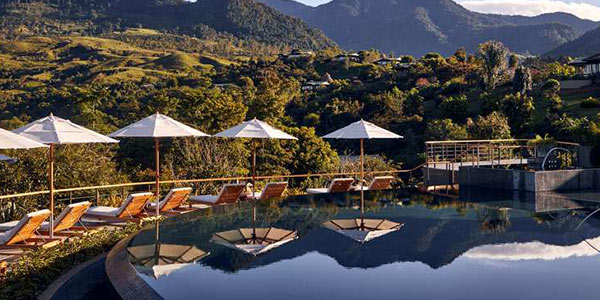 Hacienda AltaGracia
Santa Teresa de Cajon, Costa Rica
Complimentary Domestic Transfer Package – Book a 5-night stay & receive complimentary round trip domestic scheduled charters with all inclusive Virtuoso rates plus $100 credit for wellness or adventure.
Package is available for up to 2 guests – Additional group members can be added at an extra fee
Direct, round-trip transportation from SJO to Hacienda AltaGracia
Transfers are available via scheduled air charter – provided twice daily
Travel now through March 31, 2023 (Including Festive, Subject to availability)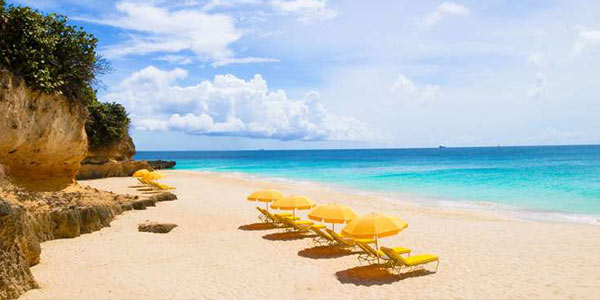 Malliouhana
British West Indies, Anguilla
Stay Longer and Save More
Special holiday offer with 25% off a 7+ night stay and a $1,000 resort credit to use on Malliouhana's remarkable culinary and wellness experiences.
All room types, valid over festive inclusive of amenities.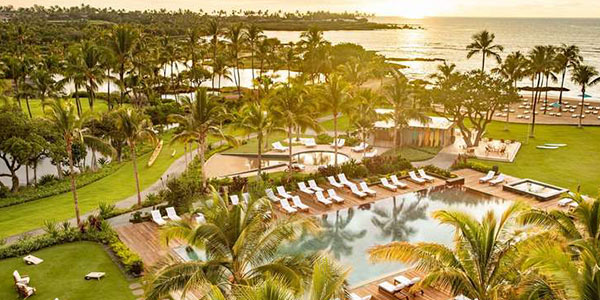 Mauna Lanai
Kohala Coast, Hawaii
Slip away to paradise with the best rates of the year with every 4th Night Free + $250 resort credit
For stays through January 7, 2023 with blackout dates between December 22-29.
After January 7th, enjoy a 5th night free through the rest of 2023!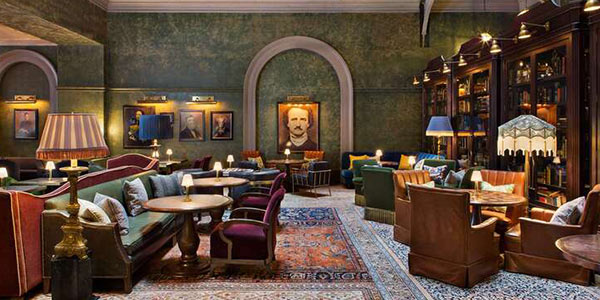 The Beekman
New York, NY
Stay at The Beekman and enjoy every 3rd Night Free Promotion: Offer is repeatable and combinable with Virtuoso amenities! Travel Dates- January 1st – March 31st 2023.
Want to travel now? Enjoy a 4th night free through December 31st 2022!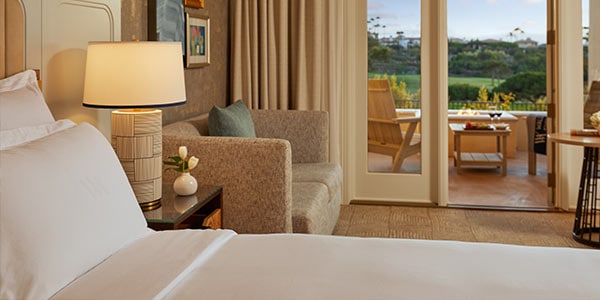 Waldorf Monarch Beach
Dana Point, CA
Dreaming of a Waldorf Winter – 3rd night free
There's no place like here for the holidays. In the heart of coastal SoCal, Waldorf Astoria Monarch Beach has debuted newly renovated accommodations, including modern fireside guest rooms, ideal for a festive family getaway.
With every third night free, you'll enjoy more time for holiday cheer – plus exploring the private beach club, championship golf, immersive full-service spa, and spirited activities that nod to the season's celebrations. Book through February 12, 2023.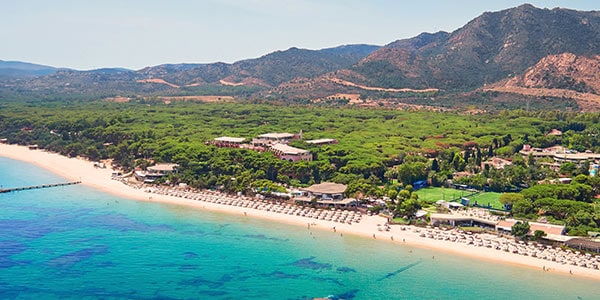 Forte Village Resort
Sardinia, Italy
Take a break that the whole family will really enjoy. The kids will have fun all day long in the safety of our gated private resort. Let them play in Wonderland or one of the many sports academies while you relax on the long soft sandy beach, laze by the pool or dine on fine Italian cuisine.
Half board, breakfast & dinner every day
Children up to 12 years sharing a room with 2 guests paying the full rate are free (max 2 children)
Daily entrance to Acquaforte spa and use of the thalasso pools
Voucher for €100 to spend on one of our sport activities
Bikes available for the whole family
Transfers from and to Cagliari Elmas airport.
Starting from: 630€ Rates quoted in euro per room per night sharing accommodation
Package not combinable with any other offer or promotion
Package eligible from April 1st to October 27th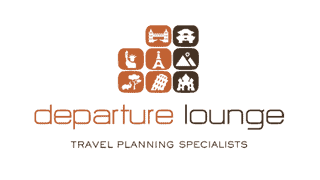 Warm Regards and Happy Travels