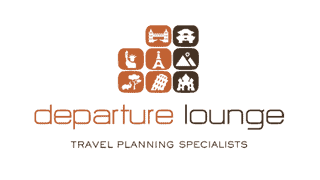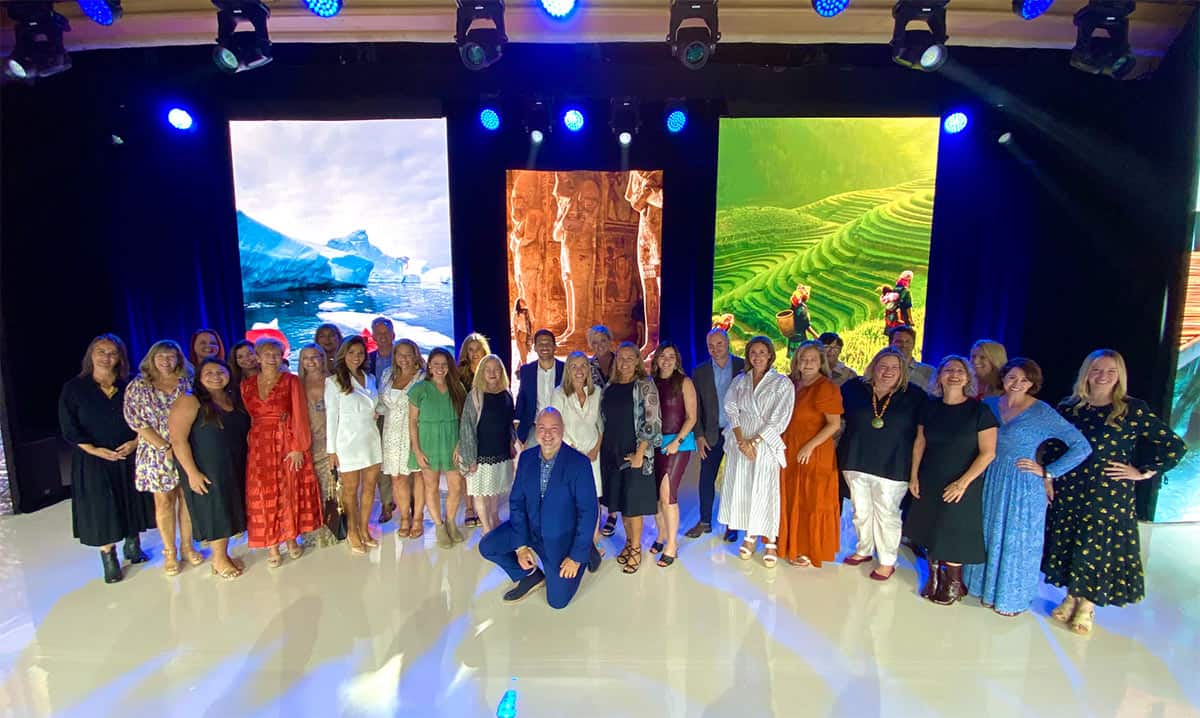 Our team recently returned from Virtuoso Travel Week, the most elite luxury travel show bringing together the crème de la crème in the industry. Delivering the best travel experiences for our clients is all about leveraging global relationships. Our team met with top executives from the finest travel providers (hotels, cruise lines, destinations, airlines and tour operators) in the world to research extraordinary experiences for our clients. Where would you like to travel to next? We're confident we have the right personal connections to design and deliver the best customized vacation for you!
As the summer season ends, travel demand continues to soar into 2023/2024. Planning ahead gets you the best pricing and availability. If you are still considering plans for Thanksgiving or Christmas/New Year's, there are pockets of availability in coveted warm weather destinations- but it is limited and pricing will be at a premium. Grab those open beachfront accommodations before they go! You can also consider non-traditional destinations like Christmas markets in Europe or an African safari for the best value and least crowds. Wherever you would like to travel next, our team is here to help. Reach out to your Departure Lounge advisor to start planning today!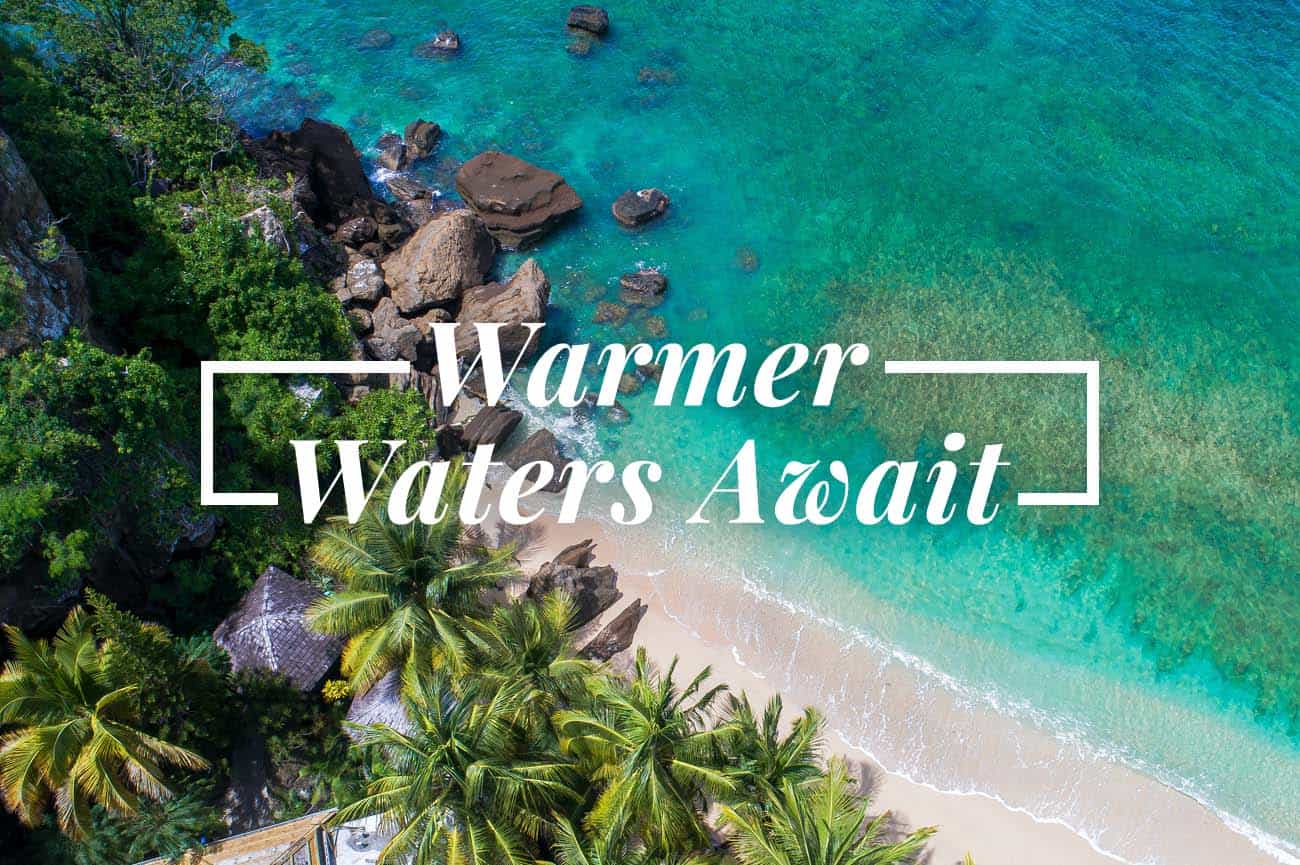 Under the Radar Caribbean Islands You Need to Visit
If you're looking to the Caribbean to take the chill out of your bones this winter, go exploring beyond the usual haunts of the jet set – you're guaranteed a much richer experience. The thrill of discovering a new favorite island is half the fun. So if you're ready to branch out, here are a few islands to kick-start your imagination.
Grenada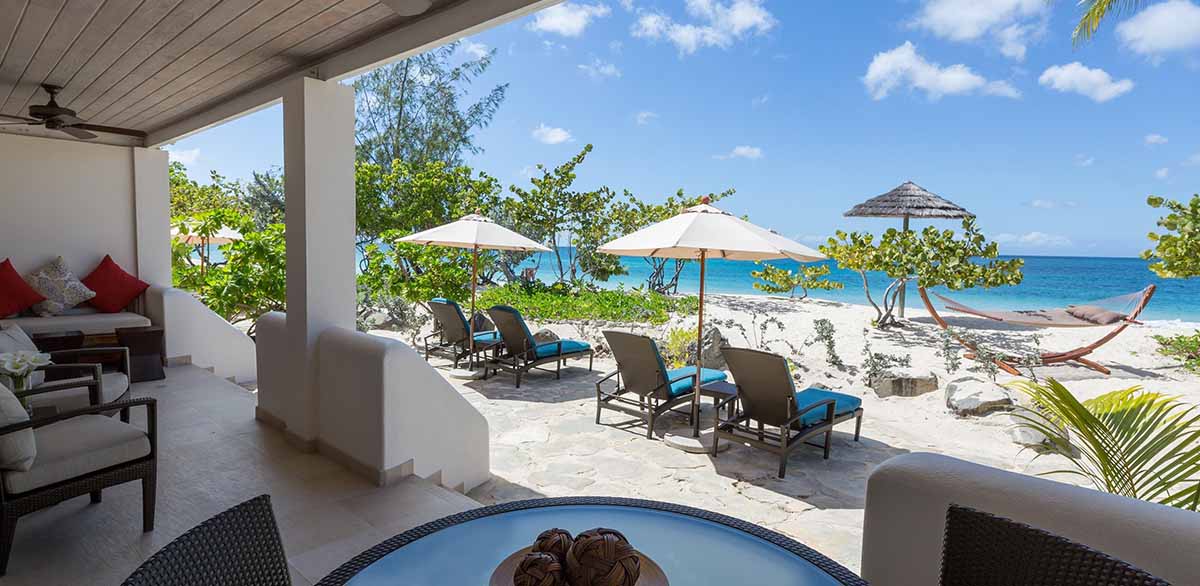 Breathe in the sweet and spicy air from all the nutmeg and cocoa farms on this gorgeous West Indies island where English and Grenadian Creole are spoken. Visitors can wander over 40 white beaches, including the famous two miles of creamy sands along Grand Anse, or sample the wares at three rum distilleries and discover how cocoa beans are processed at "chocolate farms" while nibbling on artisanal treats. Day trips to explore nearby islands are also a must – Petite Martinique and Carriacou are short ferry rides or puddle-jumper flights away and provide an authentic taste of local cultures and foods.
Curaçao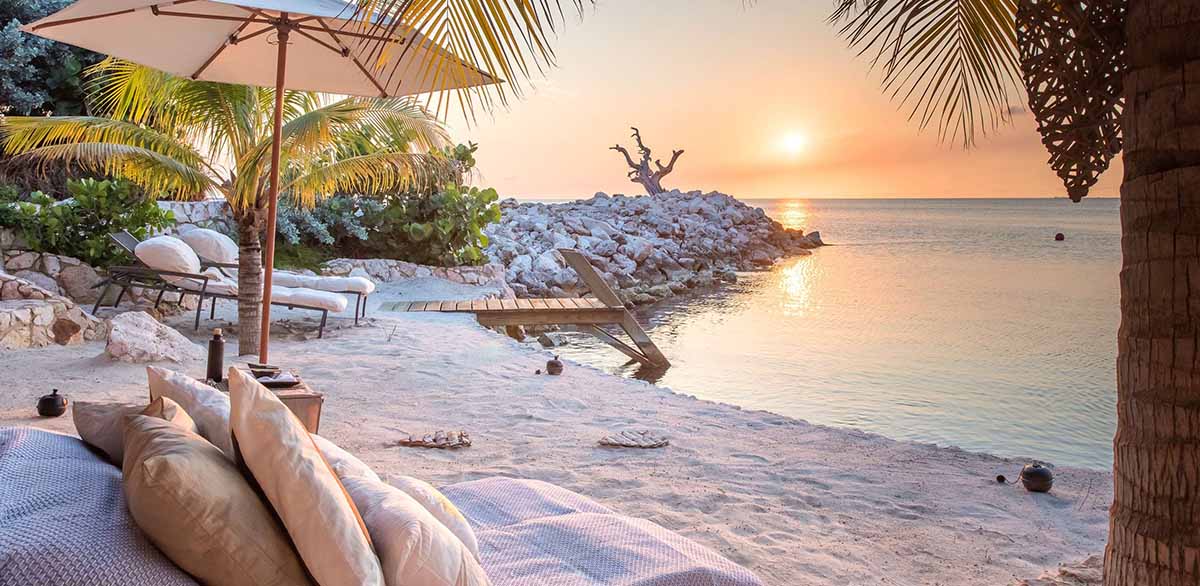 Once you figure out how to pronounce it (kur-uh-sau), you'll start to feel at home on this laid-back paradise. Curaçao is one of the three westernmost islands of the Leeward Antilles in the Caribbean Sea – it's part of the ABC islands (Aruba and Bonaire are the other two). In Curaçao's capital of Willemstad, recognized as a historical area by UNESCO, you can admire the Dutch colonial architecture. There's much to enjoy among these pastel-colored buildings, but make sure to walk through the incredible street art of the nearby Scharloo District. While beach delights are easy to find in Curaçao, adventurous types can hike up for grand views atop Christoffelberg, also known as Mount Saint Christoffel.
Dominica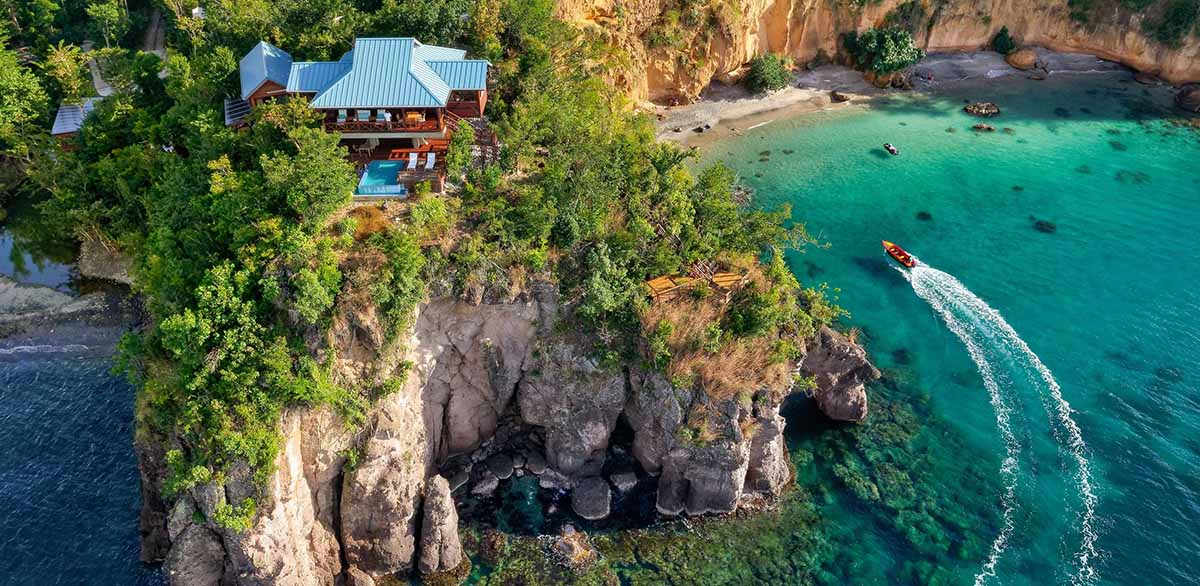 Here's another Caribbean gem, just a little off the beachy beaten path. Dominica is a lush tropical island found between Martinique and Guadeloupe. The island's vibrant coral reefs just offshore are a diver's paradise where volcanic subsea terrain and hot springs create a welcoming environment for many fascinating marine life. Snorkeling at Champagne reef – among all those little bubbles escaping the volcanic rock – might just tickle your fancy, too. Several top-end luxury resorts have opened in the last few years, making this small island packed with natural beauty an even more enticing destination.
Eleuthera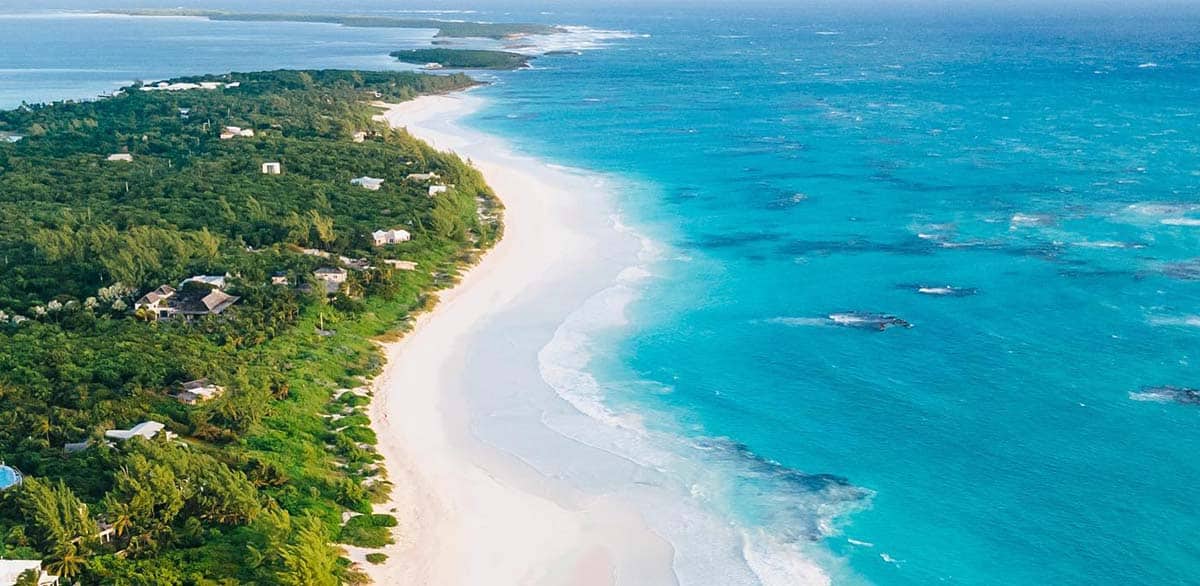 This outer island in the Bahamian archipelago moves at a deliciously slow pace. Its name comes from the Greek word for "freedom," which is apt because Eleuthera – while lined with gorgeous pink sandy beaches – is free from crowds or cruise ships or casinos. This thin island – no more than two miles wide – gives visitors views of both the roiling Atlantic Ocean and the calmer Caribbean Sea. Visitors who drive along the Glass Window Bridge – a causeway that connects the north and south and dubbed the narrowest point on Earth – can see both at once from their car. Eleuthera simply hopes its visitors slip into island time and escape normal life for a while.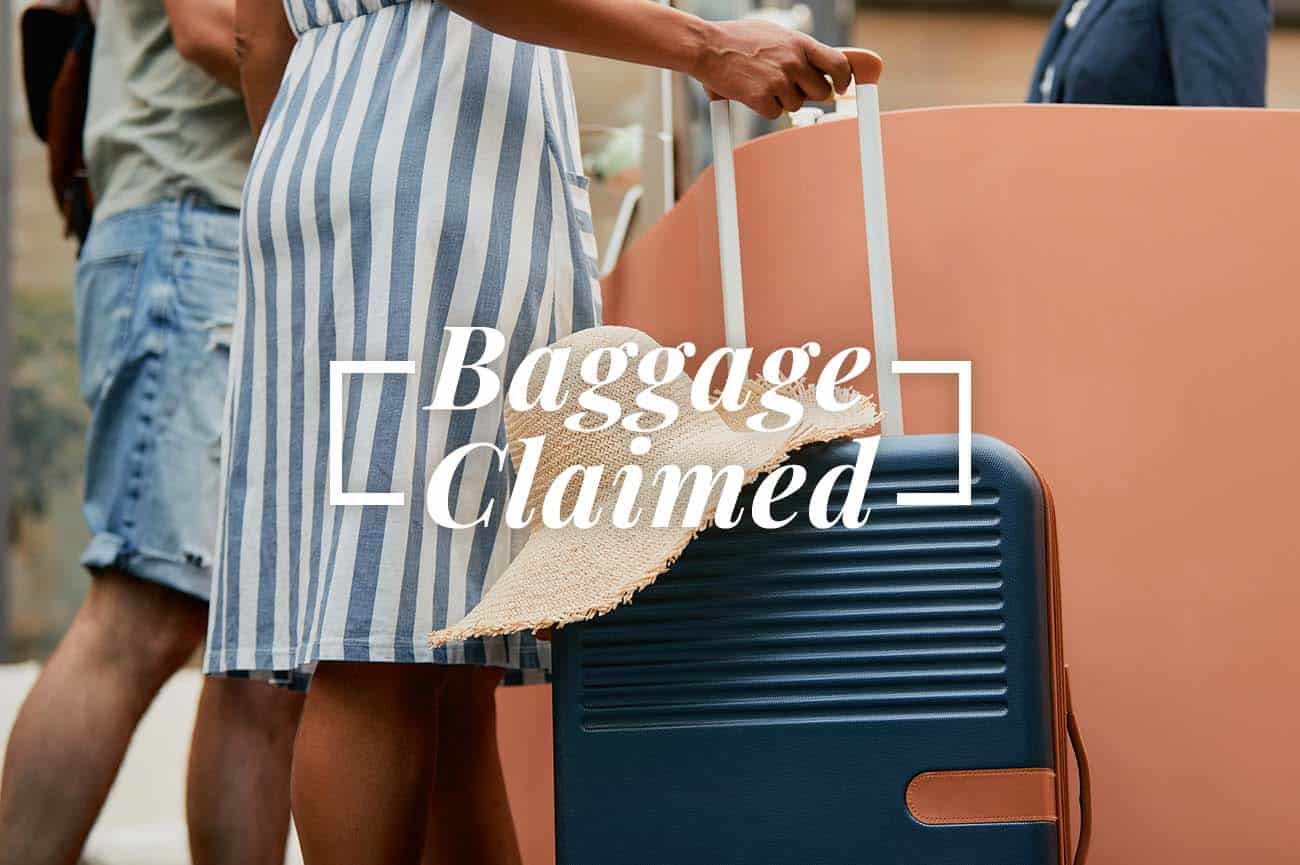 Here's How To Make Air Travel Less Stressful
In addition to booking clients into VIP meet-and-greet airport services, we can also set you straight on the best add-ons to make your journey more enjoyable. Here's a list of the latest travel accessories to help make sure your luggage is safe and sound.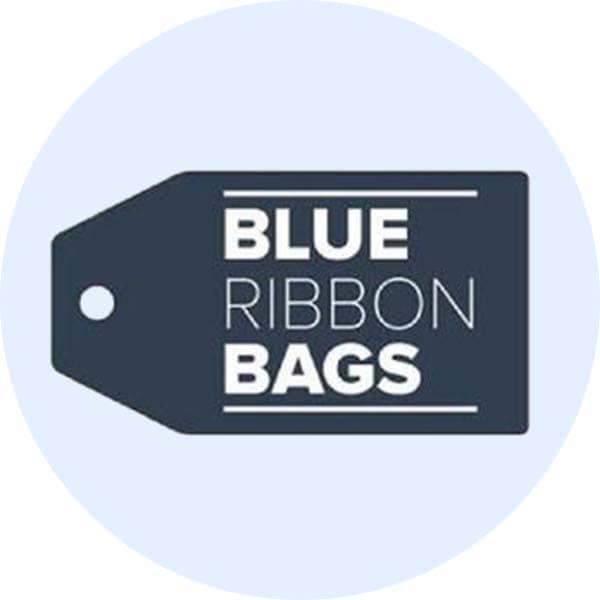 Many are quite taken by the baggage tracking company BlueRibbonBags. This service keeps an eye on your bag every step of the way to ensure it doesn't get completely lost – and pays out $1,000 if it does.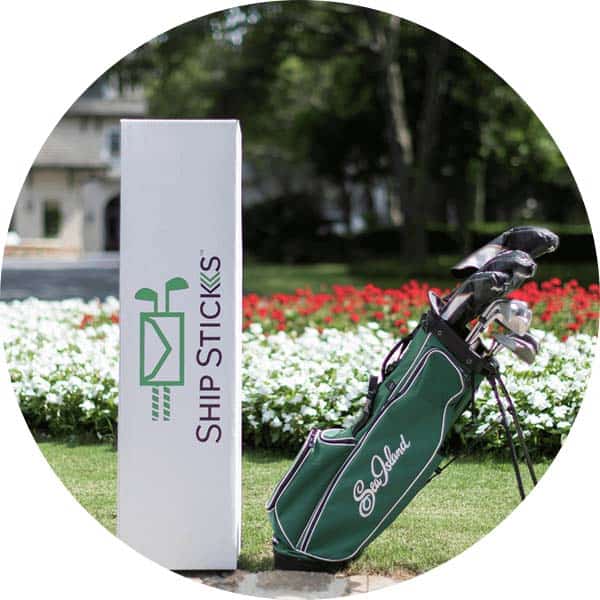 Another favorite is Ship Sticks, a courier service created to deliver golf clubs worry-free, but it's also great for sending skis and luggage to your destination – making sure they arrive at the same time you do. Even better, this white-glove service picks up your bags so you don't need to drag them through the airport or worry that your airline or airport might mislay them on the journey.
If you'd rather DIY it, check out the Apple AirTag. These keychain-style tags are about $40 and use Bluetooth signals that sync up with your iPhone's Find My app so you can follow along in real-time.
Thinking Ahead For Spring Break and Beyond
After months of gray winter weather, there is something special about spring break vacations. Imagine getting out into sunshine and warmth and wandering the bright tulip fields of Lisse in the Netherlands; discovering delightful spring ski conditions in Sestrière, high in the Italian Dolomites, or heading off-piste in Andermatt, Switzerland. Maybe it's time for one last multigenerational gathering in Tuscany or Lisbon before the kids get busy with their own schedules.
No matter how you envision that escape, the best time to plan is now. Planning early has always been a good idea, but there's never been a more advantageous time to secure an advanced booking in this economic climate.
If you know where you want to go, or if you just want to get a few ideas on where to mark a big birthday or anniversary, reach out to us. This gives us time to find the most convenient flights that work for you, and the best accommodations and experiences for your family. Give yourself and your family a destination to look forward to; we are great at making your dream trips come true.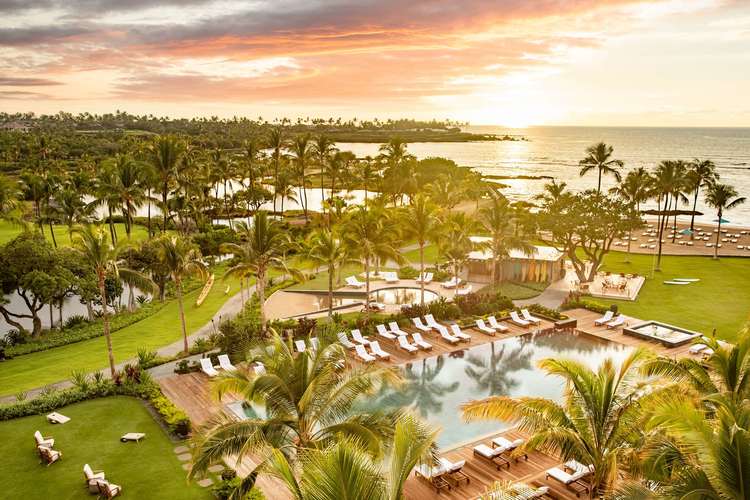 VIP Partner Spotlight
We've been busy leveraging our buying power and relationships to get our clients the best possible perks! We're excited to announce a new VIP Partnership:
On Hawaii's Big Island – Mauna Lani, an Auberge Resort, is an oceanfront haven steeped in culture nestled on a white-sand beach on the dramatic Kohala Coast. More than 90 percent of accommodations have ocean views and all guest rooms have private lanais. Five luxurious, two-bedroom Private Residences are the ultimate accommodations in Hawaii. There are abundant activities to do on property.
Start your day with beachside yoga or a sunrise canoe, snorkel above fish-filled reefs, help measure young honu (sea turtles) before releasing them back into the sea, hike to an ancient petroglyph site, dine amongst the company of loved ones at CanoeHouse or stargaze atop the snow-capped peak of Mauna Kea. The options are endless! There are several promotions valid through December 18th including a 4th night free with enhanced credit and 7th night free on their Two Bedroom Residence through December 18th. For those looking to book their barefoot holiday, Mauna Lani still has space available over Thanksgiving and Festive!

In Other VIP Partner News:
We are excited to share that three of our VIP partners received Best of the Best Awards at Virtuoso Travel Week.
In Scotland – Gleneagles won the prestigious Best Hotel award, family fun for everyone that delivers last memories of adventures in their Glorious Playground!
On the water – Ama Waterways won the Best River Cruise Line award; they are celebrating 20 years of sailing this year with great promotions on select Europe & Mekong sailings for bookings by September 30th!
In the South Pacific – The Brando won the Ultraluxe award, this stunning resort is on many bucket lists for good reasons!
Let us know if our advisors can help you plan a trip to experience our award-winning VIP Partners firsthand.
Another partner on the water, Viking is celebrating their 25th anniversary, with a launch Expedition Journeys to Antarctica and the Great Lakes as well as bringing modern river cruising to the Mississippi. You can receive up to $500 shipboard credit per stateroom on select sailings. Additionally, Departure Lounge clients receive $100pp for Ocean and River (excluding Expedition and Mississippi sailings) shorter than 14 days and $200pp for 14 nights or more on river only.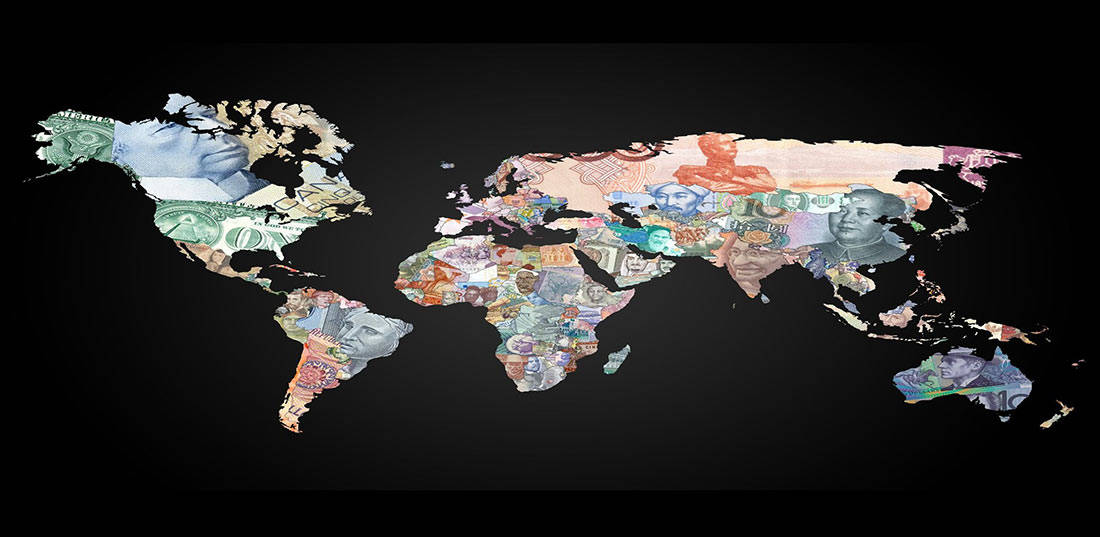 Preferred Partner Offers
Here are a few of the current promotions available to Departure Lounge clients: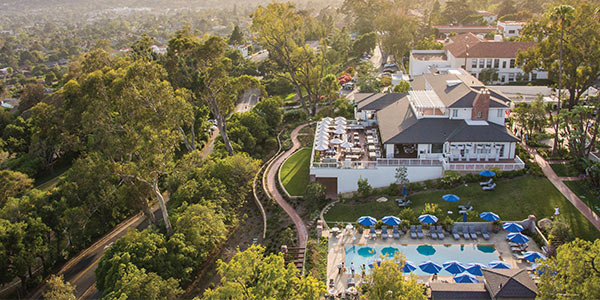 El Encanto, A Belmond Hotel
Santa Barbara, California
Retreat to a private hideaway in the American Riviera with coastal-style serenity combining a blend of light, airy textures and locally carved furnishings that echo tranquility outside. Throw open your ocean-facing patio doors and drink in the ocean breeze from your terrace.
Preferred Partner Benefits:
Complimentary one category upgrade at time of booking, excludes specialty suites
Receive $90 resort credit (rooms) or $200 resort credit (suites)
$60 daily breakfast credit, per room
Welcome amenity upon arrival
Early check-in and late check-out, based upon availability
Book by November 1, 2022. Travel between November 1, 2022- February 28, 2023. Subject to availability. Minimum 2 night stay required.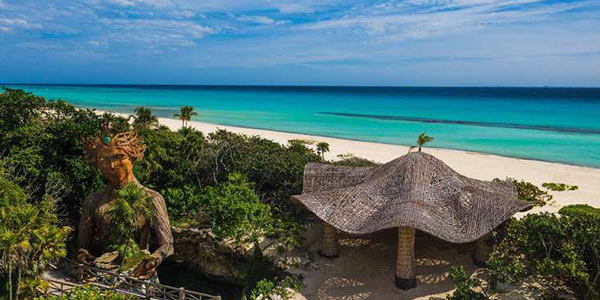 Palmaia, The House of Aia
Playa del Carmen, Mexico
Discover a sacred space immersed in Riviera Maya nature where ancient practices take place. Experience a purifying Fire Ceremony to bring clarity and release. Book 5 nights or more and enjoy the following benefits:
A 40-minute exclusive Fire Ritual at Atlantis Spa*
Early check-in and Late check-out (guaranteed)
Complimentary roundtrip private transportation from Cancun International Airport
And everything that our Gifting Lifestyle offers
Book by September 30, 2022. Travel from September 1st to December 20th, 2022. Applies to new bookings only. Cannot be combined with other promotions.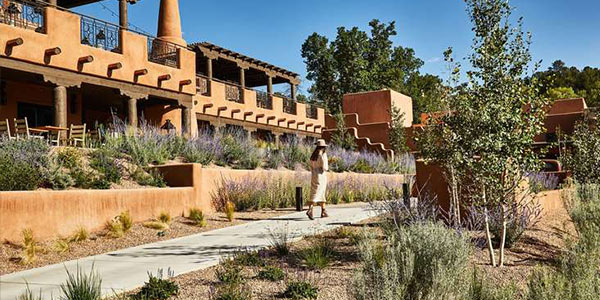 Bishop's Lodge
Santa Fe, New Mexico
4th Night Free, Summer Longer:
Stay for three nights at Bishop's Lodge and receive the fourth night on us.
Spend more time exploring our 317 acres and indulging in adventures, wellness journeys and art experiences.
Valid for travel through October 31st 2022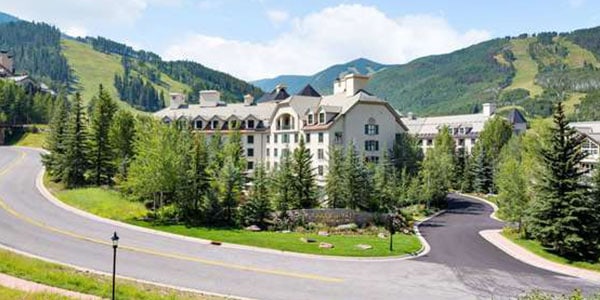 Park Hyatt Beaver Creak
Beaver Creek, Colorado
Escape to the Rockies and enjoy a complimentary 4th Night promotion!
Booking Window: Now – November 19th
Travel Window: July 1st – November 22nd
Valid on all room and suite categories
Inclusive of Virtuoso amenities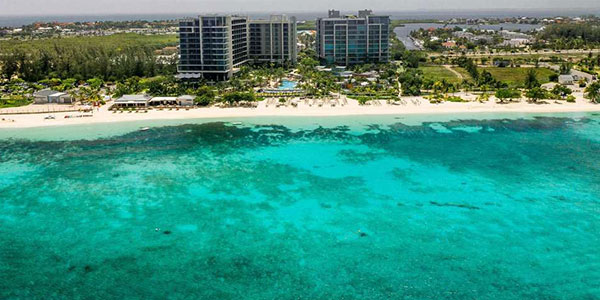 Kimpton Seafire Resort + Spa
Grand Cayman
Stay Longer and Save More
Book Dates: Now – December 15, 2022
Stay Dates: Now – December 15, 2022
Offer: 20% off stays that are 5 or more nights
Applies to all room types
Inclusive of Virtuoso amenities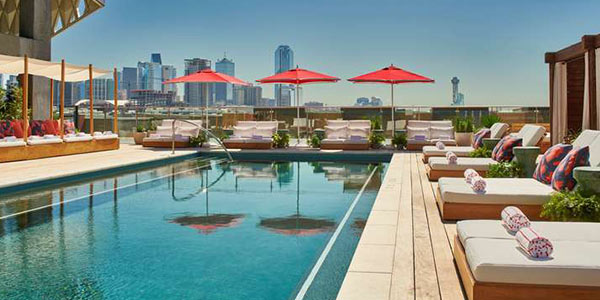 Virgin Hotels
Dallas, Texas
Complimentary valet parking included on all rooms & suites booked, with no length of stay requirements.
Book by September 30th 2022.
Valid for all stays through March 31, 2023.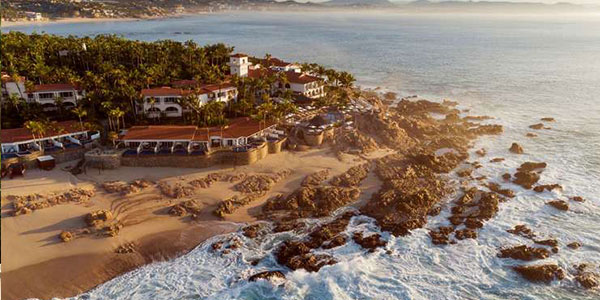 One&Only Palmilla
Cabo, Mexico
The vibrant colors and spirit of Mexico in one legendary retreat with several offers:
Stay a Little Longer: Stay a little longer with complimentary nights and breakfast on us. Book a three-night stay and we'll make it four, or book five and we'll make it seven.
Upgrade at the Time of Bookings: Book 3 nights from July 1st to September 30th and elevate your experience with a room upgrade and $150 USD of resort credit
Combinable with Virtuoso amenities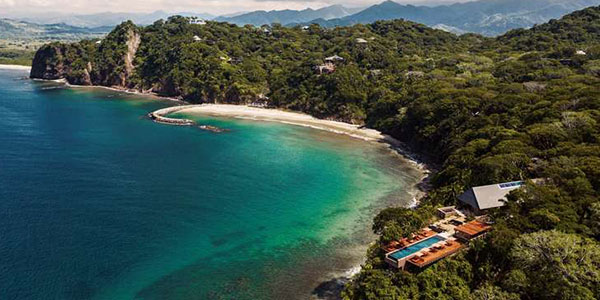 One&Only Mandarina
Riviera Nayarit, Mexico
Grand Villa Delights – Choose one of our exclusive cliff top Grand Villas and you can experience even more of what you love with our exclusive Grand Villa Delights offer. The choice is all yours. Offer includes:
$1,000 resort credit to use at our restaurants, bars and spa
Special amenities unique to each villa
For stays in Villa Tortuga, Villa Jaguar, Villa Pacifico or Villa One
Minimum stay of 4 nights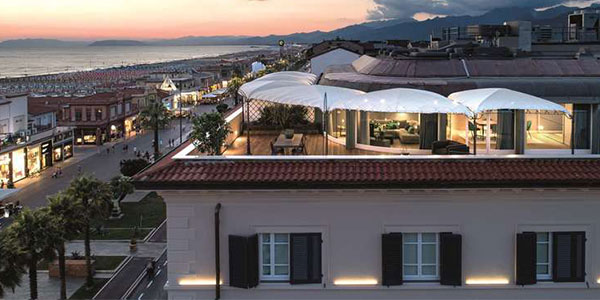 Hotel Plaza e de Russie
Tuscany Coast
Escape to the Versilia Riviera on the Tuscany Coast. Offer including:
Three nights' accommodation
Tent, deck chairs and sun loungers in the Beach Club
Picnic on the beach – enjoy gourmet cuisine and the breeze of the Tyrrhenian Sea
Michelin-starred romantic dinner for two at Lunasia Restaurant
Rates starting at €1,860 for 2 guests in superior double room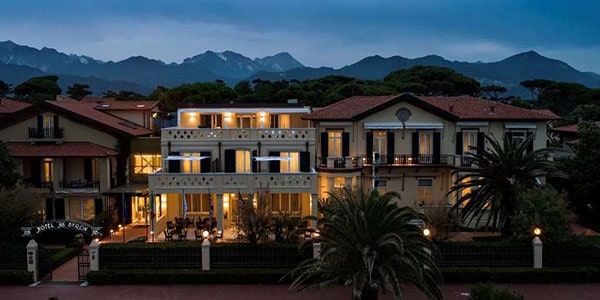 Hotel Byron
Tuscany Coast
Three nights' accommodation
Michelin-starred Ristorante La Magnolia dinner for two one evening
Two-hour tour of the beautiful Lucca with an expert guide
Exclusive visit to one of the most prestigious cellars for a wine tasting
Rates starting at €2,740 for 2 guests in classic room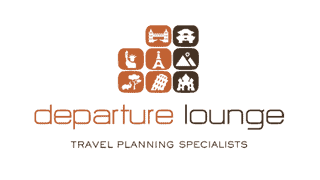 Warm Regards and Happy Travels