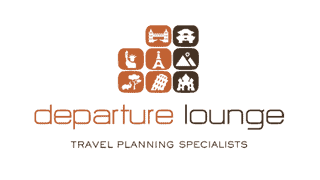 Travel demand continues to soar. Europe is particularly popular and availability is going fast! Covid restrictions are beginning to ease across many destinations making travel feel like it's returning to normal. Our global supplier network is receiving a record volume of travel requests and itineraries are taking longer to prepare than usual. Planning ahead gets you the best rates & availability and patience is (as always) appreciated! Where would you like to go? Let's get planning!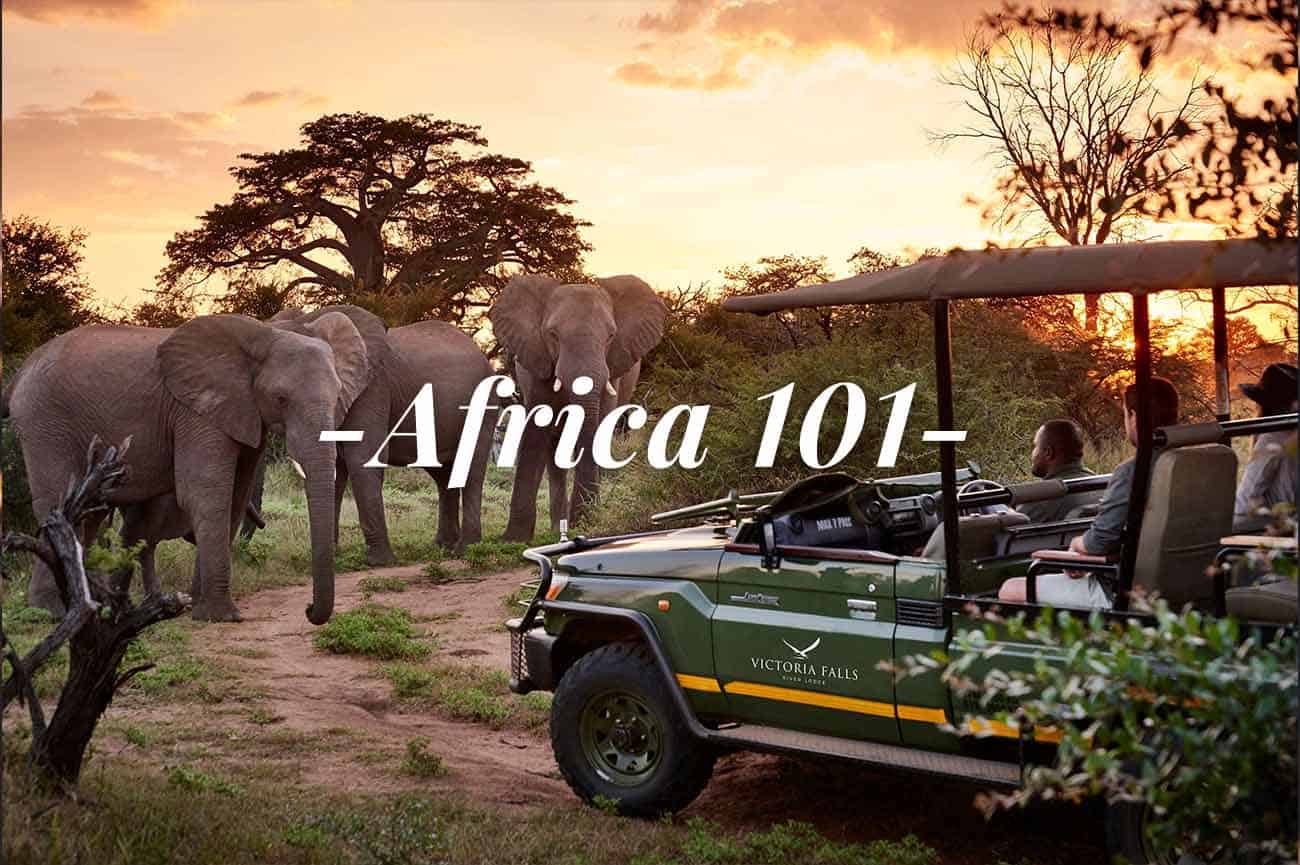 How to Set Off on Safari
The Swahili word safari means "journey," and perhaps there is no greater journey than an overland exploration in the incredible continent of Africa. It's a chance to detach from the world for a while as you submerse yourself in the savannah and surrender to the rhythms of nature.
Safaris are both a decadent experience – accommodations run from glamping to boutique five-star lodges – and a very grounding experience, as the opportunity for cultural immersion and outdoor education is an intrinsic part of the trip. If you're ready to start ticking off your "Big 5" or wondering how you get to see mountain gorillas up close, read on.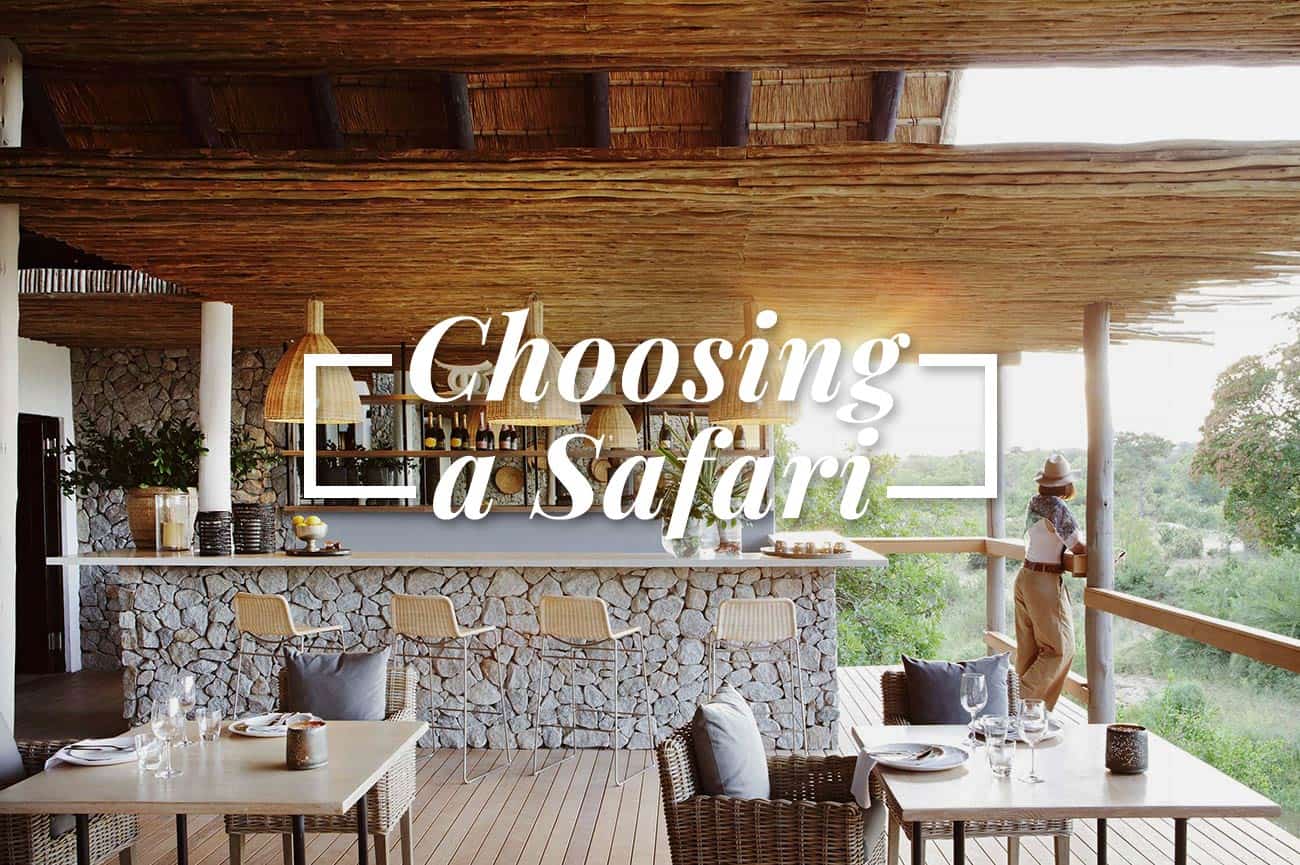 Which Country is the Best Place to Visit?
Africa is home to 54 countries, with only a handful offering different types of safari experiences. The best time to view wildlife is during the dry season — roughly June to October in sub-Saharan Africa. If it's the Great Migration you want to see (herds of wildlife crossing the rivers of the Serengeti and Masai Mara), go between July and September. Let's look at what a few of these countries have to offer:
Botswana: Home to classic safari lodges and the opportunity to explore via water-based safaris, Botswana is home to the famous flood plains of the Okavango Delta — the biggest inland delta in the world. Jeep drive or dugout canoe? The choice is yours.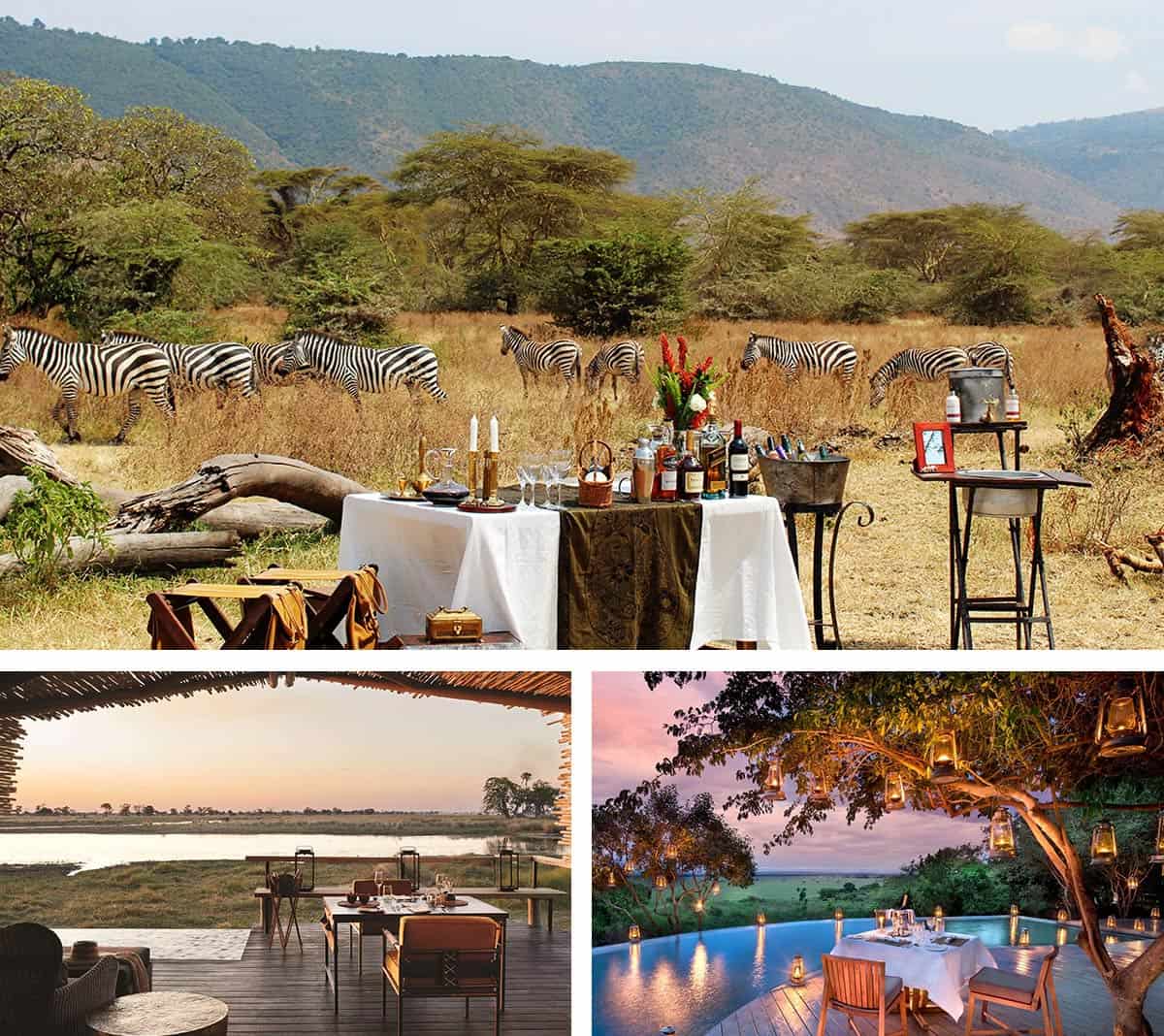 Tanzania: Perhaps best known for the Great Wildebeest Migration, which happens in May and again in December. It's also famous for the open savannahs of the Serengeti. Travelers have a good chance of spotting all of the "Big Five" species (lion, leopard, rhinoceros, elephant, and buffalo), especially if the safari day includes time around the Ngorongoro Crater — a UNESCO World Heritage Site. To unwind from your big adventure, Zanzibar's picture-perfect beaches are a great place to relax before the long flight home.
Kenya: One of the best-known countries for safaris, travelers have been coming to this East African country and the wilds of the Masai Mara National Park for years. Here's your chance to live out your Out of Africa fantasy (the 1985 classic was filmed here) while watching the Great Migration, too.
Zambia and Zimbabwe: Part of the draw towards these countries is the chance to see Victoria Falls — the world's most spectacular sheet of falling water. The rainbows and mist and overwhelming water spray (for those who get close enough) are as unforgettable as the safari.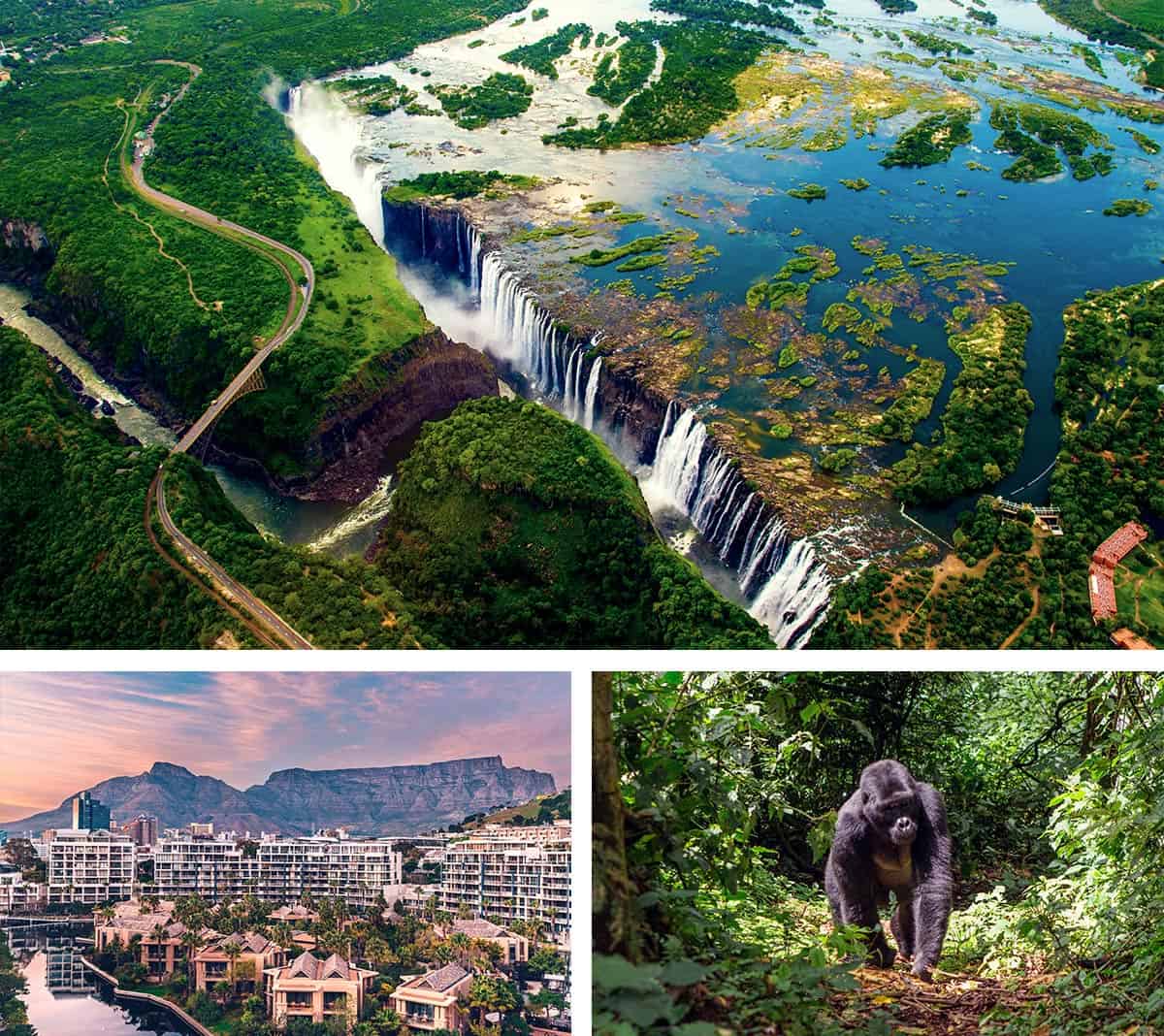 South Africa: This is often the most popular destination for first-timers since travellers have a strong chance of seeing the Big Five. Look for leopards at Sabi Sands and enjoy this country's luxury safari camp scene. South Africa also has more to offer than wildlife: it's compact enough for post-safari visits to excellent wine country and gorgeous coastal beaches.
Uganda and Rwanda: Either of these central African countries is your go-to place for spotting mountain gorillas in the wild. Intrepid travellers will rise early and trek for hours through dense jungle and rainforest to watch in wonder at these humanlike beasts.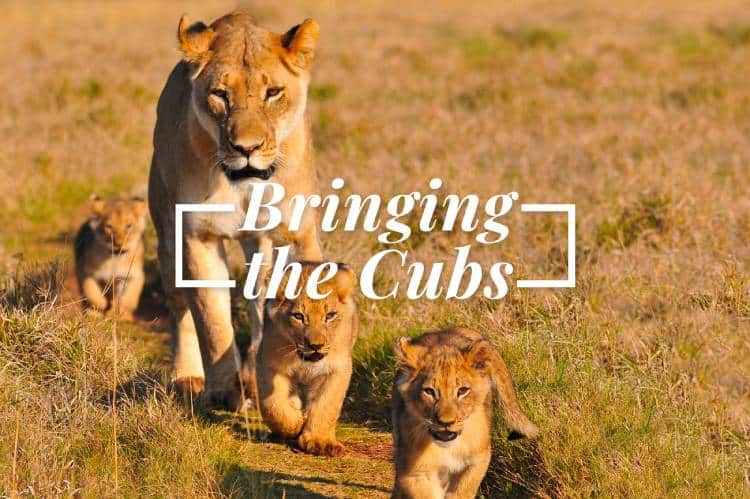 When Should We Take the Kids?
Heading into Africa is a mind-blowing experience for every age group, but when you're traveling with children, parents often wonder, "What age is the right age to go on safari?" Here's our advice:
Under 9: Even if you've got a good little traveller at home, the long flights and long days chasing animals in wild jeep rides through safari country may be a little much for this age group. Certainly, families will need to move at a slower pace to help break up the trip for wee ones.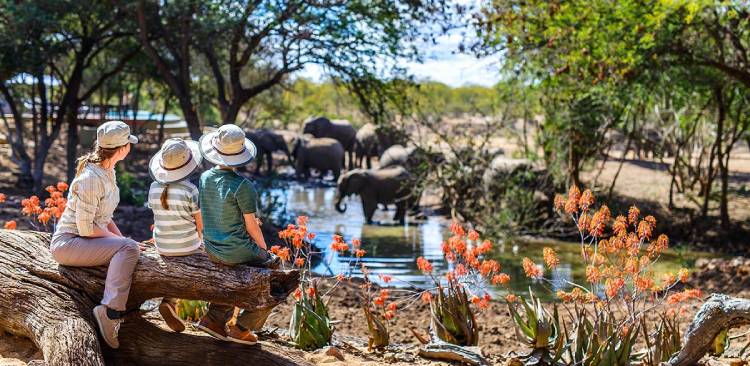 Ages 10-tween: Ten-year-olds are very impressionable. Their brains are growing quickly, their attention span is increasing, and they can handle more independent thought – events and skills learned at this age have a habit of staying with children for years. If your 10- to 12-year-old is mature enough to handle long-haul travel, a safari is a great eye-opener. Not only will The Lion King come to life before their eyes, but also it's a fantastic introduction to new cultures, new environments, and different ways of life.
Ages 13-18: Perhaps the perfect time for rough-and-ready safari trips is when you've got teenagers to enthrall. Not only are they now big enough that you can trust they won't fall out of open-top jeeps but also they will be spellbound by the visceral reality of a safari. It may also be the only time you see them up before dawn for early-morning game drives. Make sure your safari includes cultural visits to nearby villages. There's an opportunity for intellectual growth for your teen every day on safari.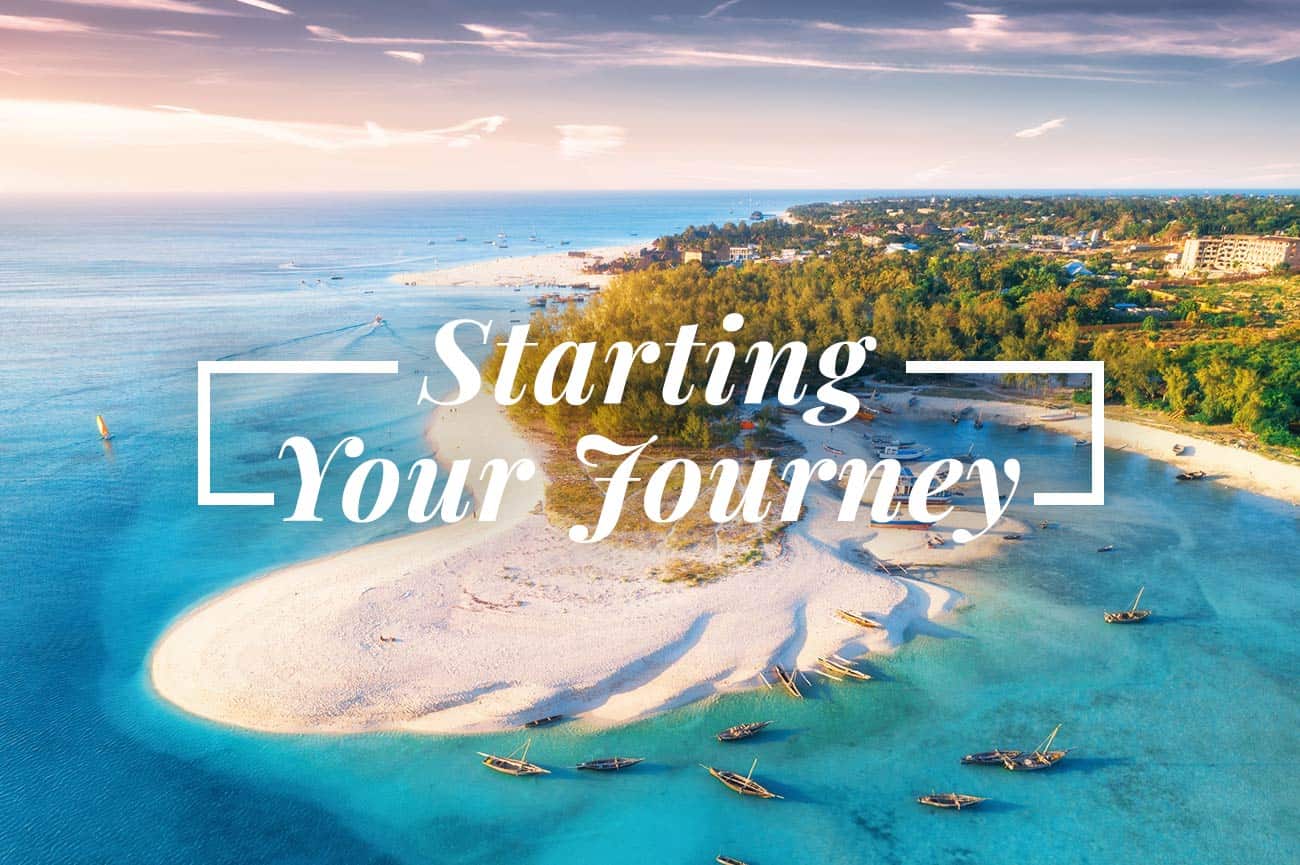 Why it's so Important to Book Ahead and Plan this Trip
Safaris are immersive, unforgettable, and a big investment — one that will pay off big time in terms of memories and life-changing moments. We will make sure it's the best vacation you've ever had – and we need to book it as far in advance as possible. High demand is one reason for this, and it can take longer now to ensure you'll get the best accommodations and guides. We aren't able to hold reservations or travel dates as in the before times; there's simply too much demand now.
Give us a call. We can help you wade through the many options for safari. Classic lodge? Tented camp? Is a plunge pool a must-have? Is a private game reserve or national park the best option for your Big 5 search? And do the safari guides have the right training to ensure your experience is top notch? We can help.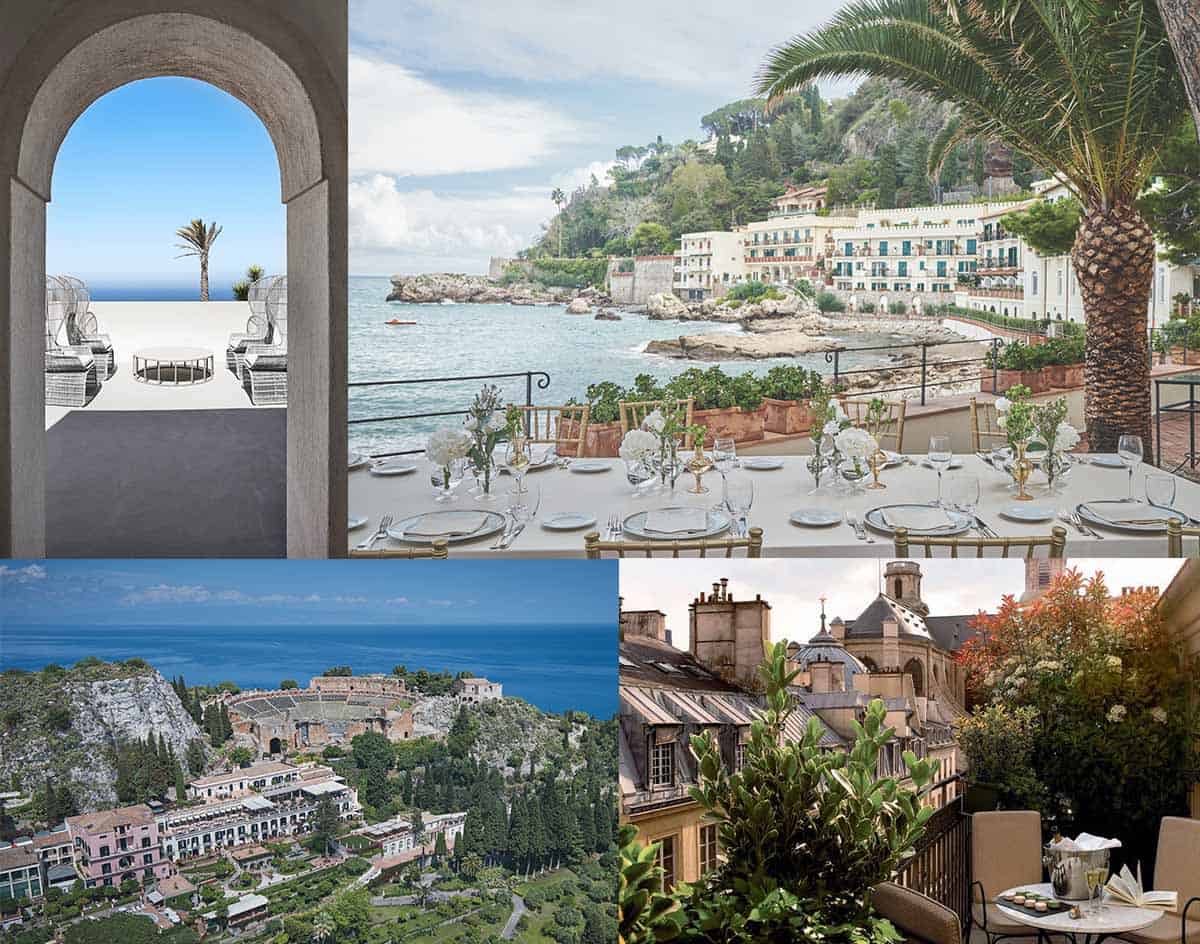 VIP Partner Program Spotlight
We've been busy leveraging our buying power and relationships to get our clients the best possible perks! We're excited to announce two new VIP Partnerships:
In Paris – Espirit Saint Germain is a beautiful boutique hotel with only 28 rooms designed to feel like a private residence and ideally situated on the Left Bank in the heart of the ultra-chic Saint Germain des Prés. The hotel has been fully renovated in 2021 with an authentic Parisien ambiance. With the renovations, they have created one or two bedrooms apartment with a well-equipped American style Kitchens for your home away from home. The staff will welcome you like family. Espirit Saint Germain is the perfect sanctuary after exploring The City of Light. A fantastic year-round destination, Paris is always a good idea!
In Italy – Sikelia Luxury Hotel is a boutique retreat in a dramatic setting located on Pantelleria, an island just off the coast of Sicily. Housed within porcelain-white dammusi, ancient stone buildings, this is an atmospheric escape with effortless style. Outside Sikelia's white walls, the raw beauty of Pantelleria unfolds – rocky coves, twisted vines and hot springs. Follow the dammusi trail or look for Bronze Age relics. Experience the ultimate outdoor spa in hot springs and mud baths. Dive off the coast or stick to dry land and walk extraordinary nature trails. If that sounds too much like hard work, you could explore the island's flavours through its vineyards and wine cellars.
Belmond, a Departure Lounge Preferred Partner has a fantastic offer if you'd like to create your own Italian Dream Journey – when booking 2 or more Belmond properties for a minimum of 7 nights, receive 20% best available rates! Two of their properties on Sicily, an increasingly popular destination in Italy, will undoubtedly steal your heart. Grand Hotel Timeo is a place of dreams. Located in the heart of charming Taormina, right next to the Ancient Greek Theatre, it's the perfect hideaway for a Sicilian holiday. Villa Sant' Andrea's private beach is the perfect getaway and the place to go for lunch with a view. There is much to offer from adventures on Mount Etna, where the wine is rich and the panorama is stunning, to taking in the breathtaking beauty of the Sicilian Baroque of the nearby "Val di Noto".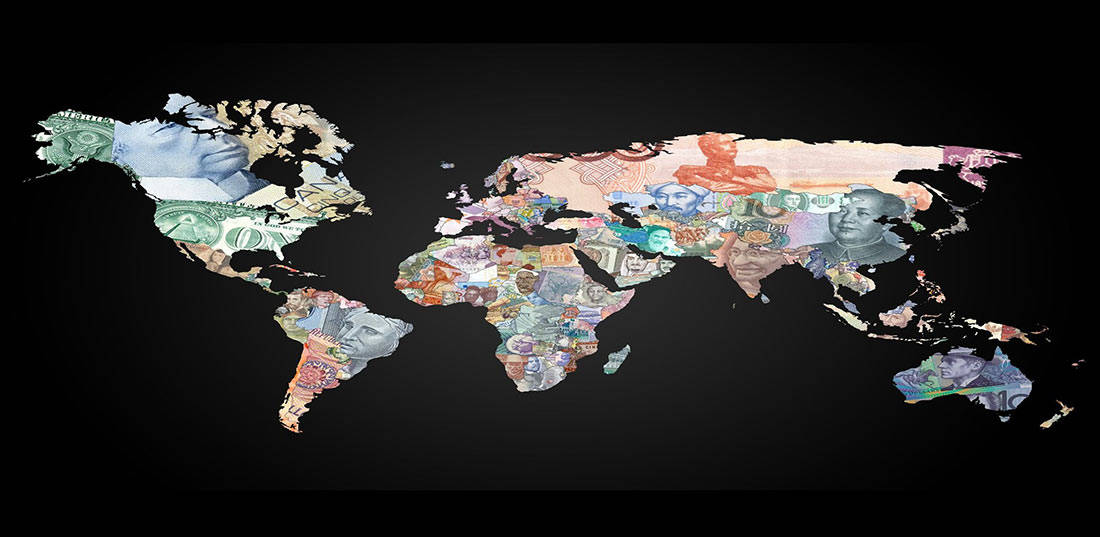 Preferred Partner Offers
Here are a few of the current promotions available to Departure Lounge clients: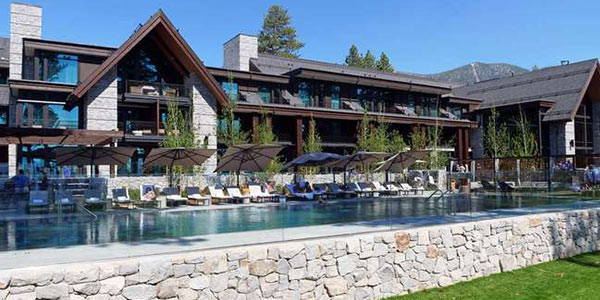 Edgewood Tahoe
Lake Tahoe, Nevada
Extra Resort Credit in Lake Tahoe
Dreaming of taking a swim in Tahoe's cobalt blue water, a hike among area waterfalls in Desolation Wilderness or that perfect golf drive on a world-famous golf course… A rare Spring/Summer opportunity awaits.
For booking dates through June 30th and stays through August 31st, receive extra resort credit for 2-night stays or more combinable with Virtuoso amenities. (blackout dates may apply)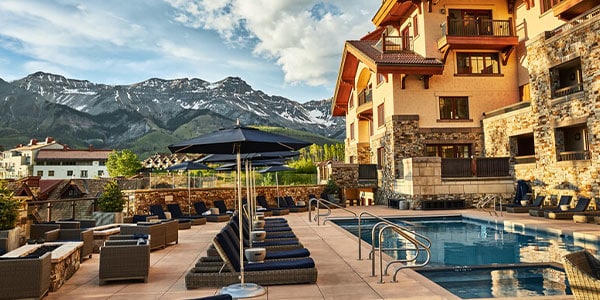 Madeline Hotel & Residences
Telluride, Colorado
Summer Longer – Resort Credit
Discover America's Best Mountain Town this summer at Madeline Hotel & Residences, your basecamp for adventure in Telluride
Stay five or more nights with us and receive a $100 daily resort credit to be used for unforgettable dining, handcrafted cocktails or rejuvenating spa treatments.
Combinable with Virtuoso Amenities.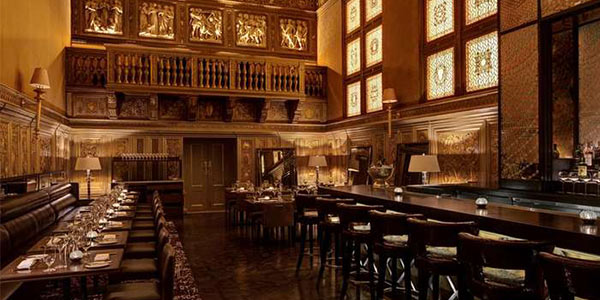 The Towers at Lotte New York Palace
New York, NY
Stay at The Towers and enjoy every 3rd Night Free Promotion: Offer is repeatable and combinable with Virtuoso amenities!
Travel Dates- Now through December 31, 2022 (blackout dates may apply)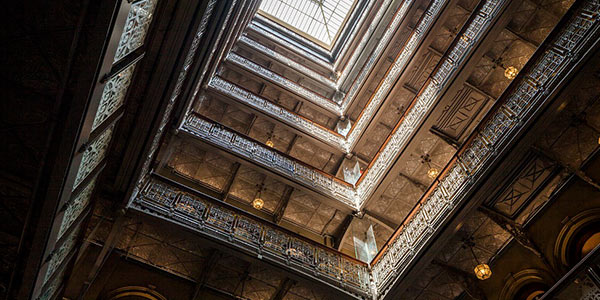 The Beekman, A Thompson Hotel
New York, NY
The Beekman Exclusive 3rd Night Free Promotion: offer is repeatable and combinable with Virtuoso amenities!
Travel Dates: now through September 5th, 2022.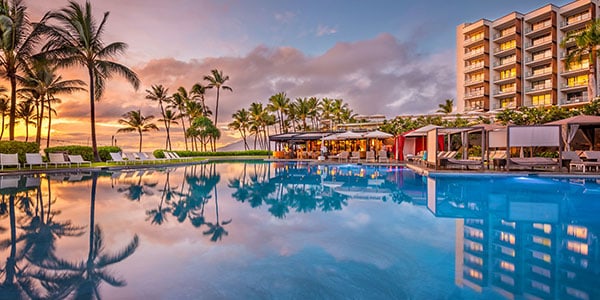 Andaz Maui
Maui, Hawaii
6th Night Free promotion combinable with Virtuoso amenities.
Booking and stay dates are now through December 20, 2022, and the promotion applies to all room types – standard guestrooms, suites, and luxury villas.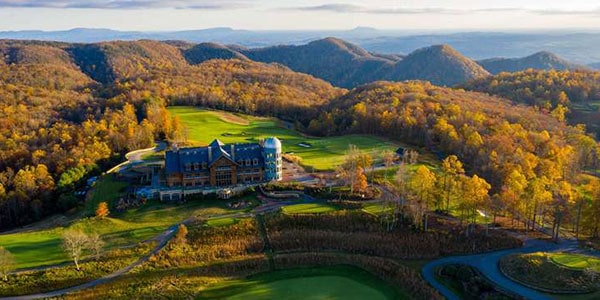 Primland, Auberge Resorts Collection
Blue Ridge Mountains, Virginia
Suite Escape – $500 Resort Credit (takes the place of $100 credit, but combinable with all other amenities)
Book & Stay Dates: Now – June 30, 2022
Two night minimum stay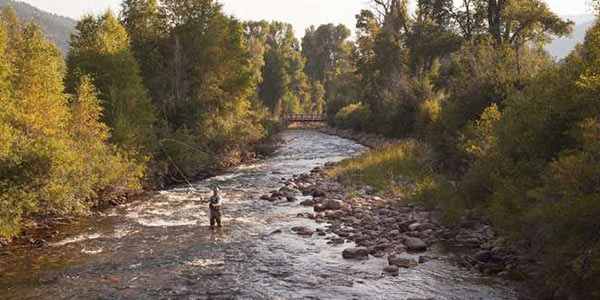 Lodge at Blue Sky
Park City, Utah
Summer Longer
Stay between May 5 – October 31, 2022 (Minimum 4 night stay)
$100 nightly resort credit to use towards wellness, dining (excludes alcohol) or activities
All-Inclusive Offer
Stay between May 5 – October 31, 2022
Breakfast, lunch, dinner, snacks and non-alcoholic beverages daily (excludes private dining)
1/2 day privately guided activity each day such as fly fishing, hiking or biking (exclusions apply)
Round Trip Salt Lake City Airport transfers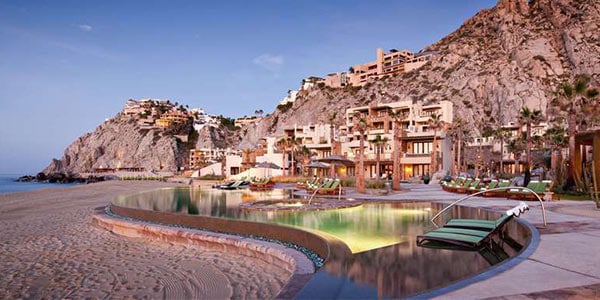 Waldorf Astoria Los Cabos Pedregal
Cabo San Lucas, Mexico
Sun-Kissed Love Package
3-Night Minimum
Full breakfast for two each morning in our signature restaurant Don Manuel's
One floating breakfast for two in your private plunge pool
One Romantic Beach dinner for two (excluding alcohol)
One Rose Petal Turn Down
Round trip airport transfers to and from San Jose del Cabo Airport (SJD), including a personal greeting by our airport host and escort to your private car (1 Luxury Vehicle for up to 5 people).
20% Off couples treatments at Waldorf Astoria Spa
One Romantic evening soak tub experience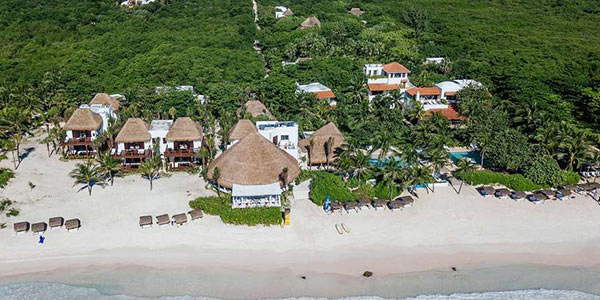 Hotel Esencia
Playa del Carmen, Mexico
4th night free with Virtuoso amenities
Bookings from now through June 1st
Travel from May 1st through September 30th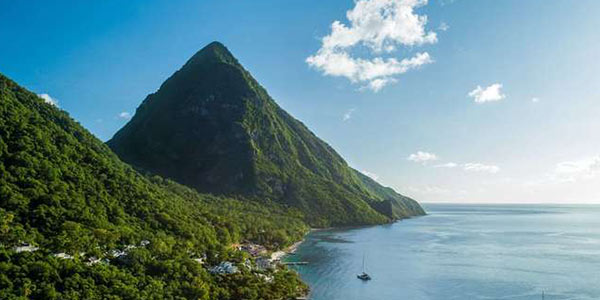 Viceroy Sugar Beach
St. Lucia
Caribbean Escape Offer
Up to 25% off all room types under Luxury Cottages & Villas, Luxury Beachfront Bungalows & The Residences
Valid for stays through December 18th 2022
Three night stay required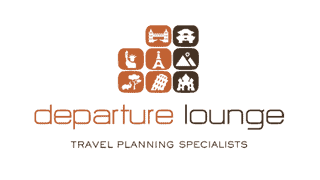 Warm Regards and Happy Travels