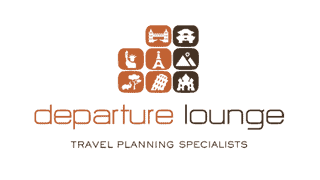 The summer travel season is in full swing! Travel demand continues to soar. Covid restrictions continue to ease across and more countries are opening up making travel feel like it's returning to normal. Our global supplier network is under extreme high demand. A reminder for tips as you head into summer travel:
Flights have been a pain point as there have been many instances of cancellations, delays, strikes and lost luggage. Travel with a carryon when possible and ensure you keep essentials in your carryon if you do check luggage. It's also recommended that you arrive at least one day in advance of your cruise or tour start date. A tip when checking a bag: use Apple AirTags to track your luggage.
Make sure you have flight seat assignments and whenever possible check-in online in advance. Leaving seats unassigned and not checking in online puts you at more of risk for being bumped.
Consider adding Airport VIP services to your trip. This small investment can help smooth arrivals and international to European domestic connections.
Travel insurance is highly recommended to help offset the stress of any travel hiccups experienced along the way.
Any questions, reach out to your Departure Lounge advisor! Our team is here to help you plan your travel and navigate around these challenges so you can have the best vacation possible!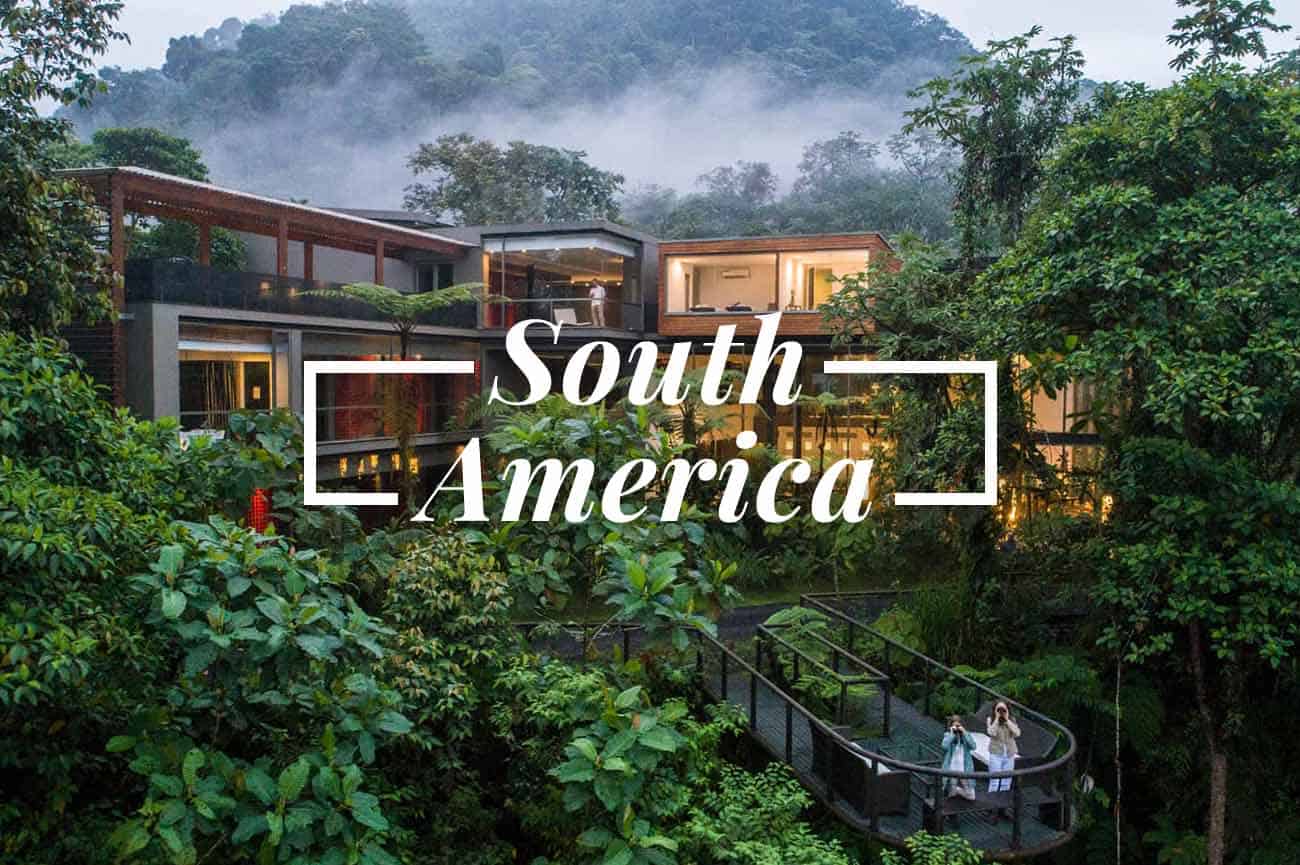 Why We Love this Year-Round Destination
South America is a destination that can please everyone. You can discover twelve countries in a continent that boasts the world's longest mountain range, largest river basin, and driest region—not to mention one of its greatest concentrations of biodiversity.
Come for the ancient civilizations, wildlife, the eye-popping ice fields, and the incredible resort hotels you'll find to relax and recharge in. No matter when you want to travel, there's a must-see sight but also a whole lot more to explore. Here are a few of our favorite stops:
Peru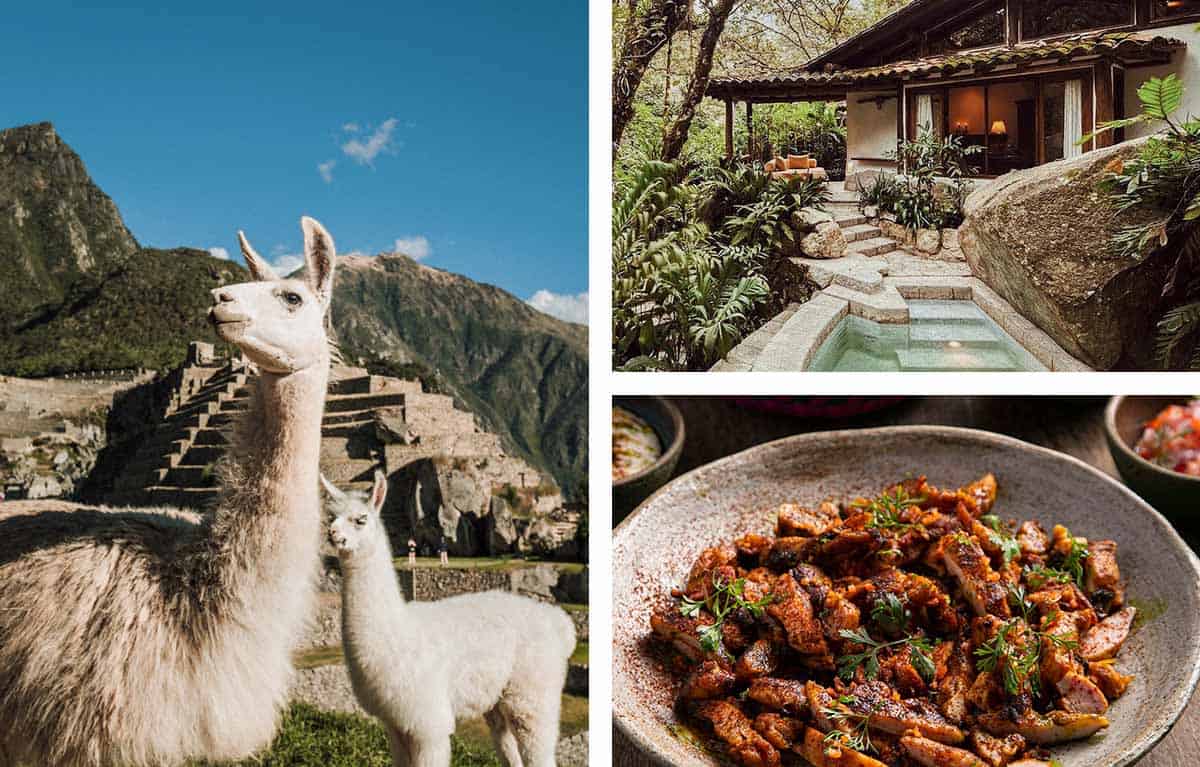 After wandering the ruins of Machu Picchu and taking in those valley views, stay a few extra days to see more of this stunning country. North of Cuzco, discover even more Inca ruins and shop the stunning artisanship found in the local markets of towns in the Sacred Valley. The area is rich in culture, and the time you spend in the valley allows your body to adjust to the higher altitude of Cuzco.
Visitors can also head to the deep blue waters of Lake Titicaca for a culture hit—the area is the mythological birthplace of the Incas. Before you fly home, the food scene of Lima is a must-try. There are more Michelin-starred chefs here than you would expect.
Consider visiting this captivating country with Belmond. They have 6 inspiring hotels and 2 luxurious trains in Peru: Hiram Bingham, a day train that takes you in style to Machu Picchu and Andean Explorer, South America's first luxury sleeper train!
Chile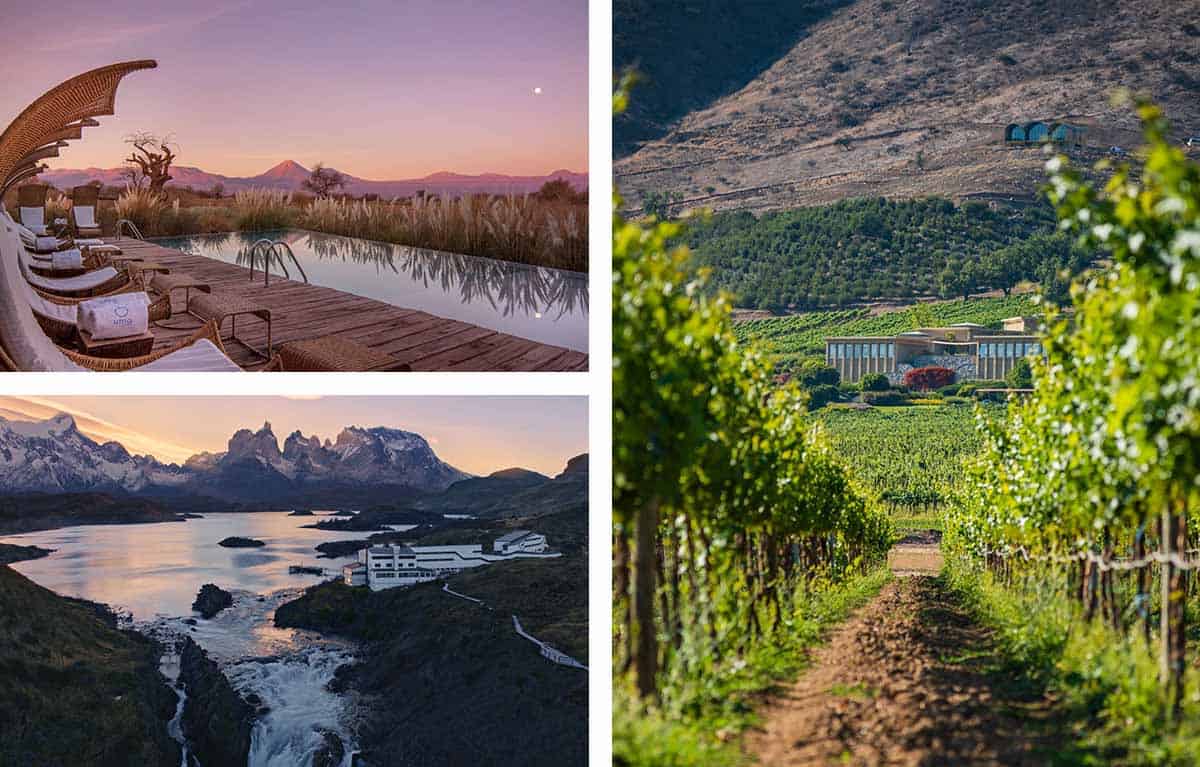 After you've used up your vocabulary of superlatives admiring the Andes spires and the mind-blowing sights of Torres del Paine National Park, make sure you don't head home right away.
Pack your bathing suit—and find an online dictionary—to prepare yourself for the natural beauty of the Atacama Desert oasis pools—slipping into geothermal waters at the driest place on Earth is something you won't soon forget. Then, take time to sample the inviting sauvignon blanc and Syrah of Casablanca Valley, about 45 minutes outside Santiago.
Ecuador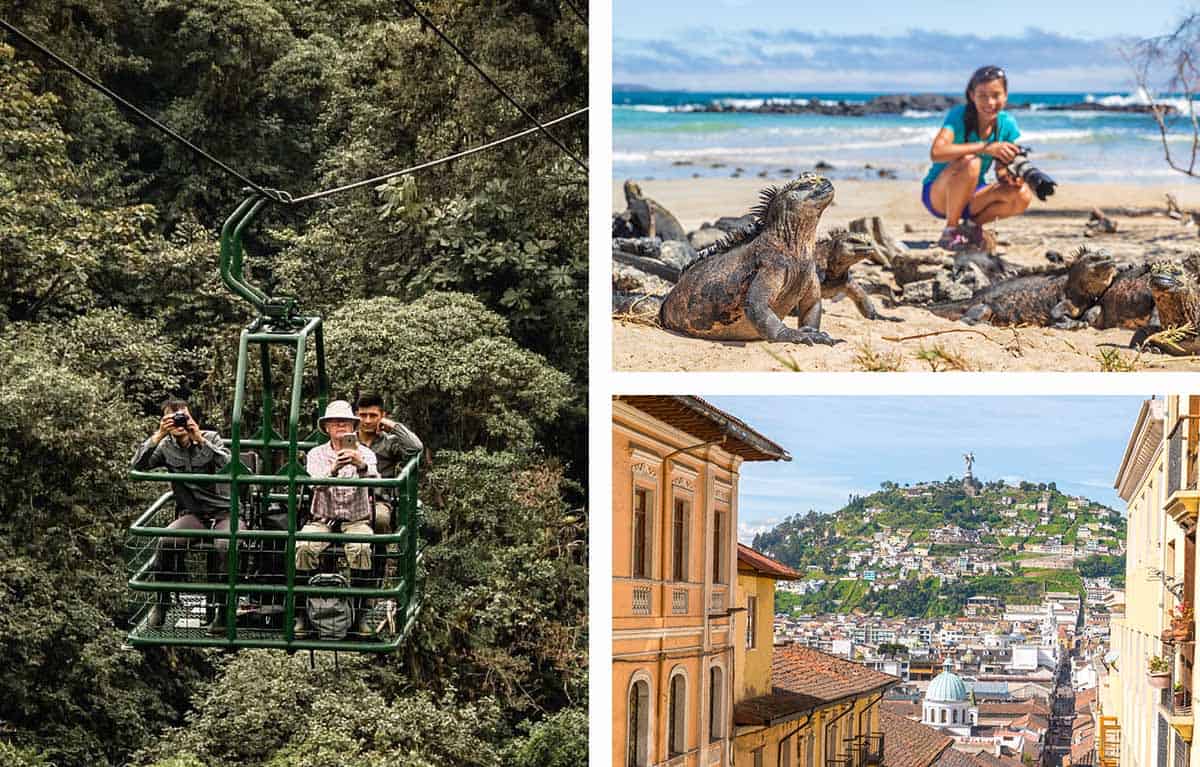 Once you've been blown away by the "cageless zoo"—the Galapágos Islands are renowned for wildlife that lives without fear of humans, there's still so much more to see and do. Since you've come this far, make sure you spend time in the Amazon rainforest. One of the easiest ways to do this is to book a tour at the resort near the Mashpi Reserve, along the western slope of the Andes and a three-hour drive from the capital, Quito.
The floor-to-ceiling windows of Mashpi Lodge let you feel like you're in the jungle even when you're kicking back from a day of wildlife viewing in the cloud forests. And while you're in the neighborhood—stand on the equatorial line for a fun photo, and make sure to explore Quito's excellently preserved Historic Quarter.
South America works any time of the year, let's figure out when you can start exploring.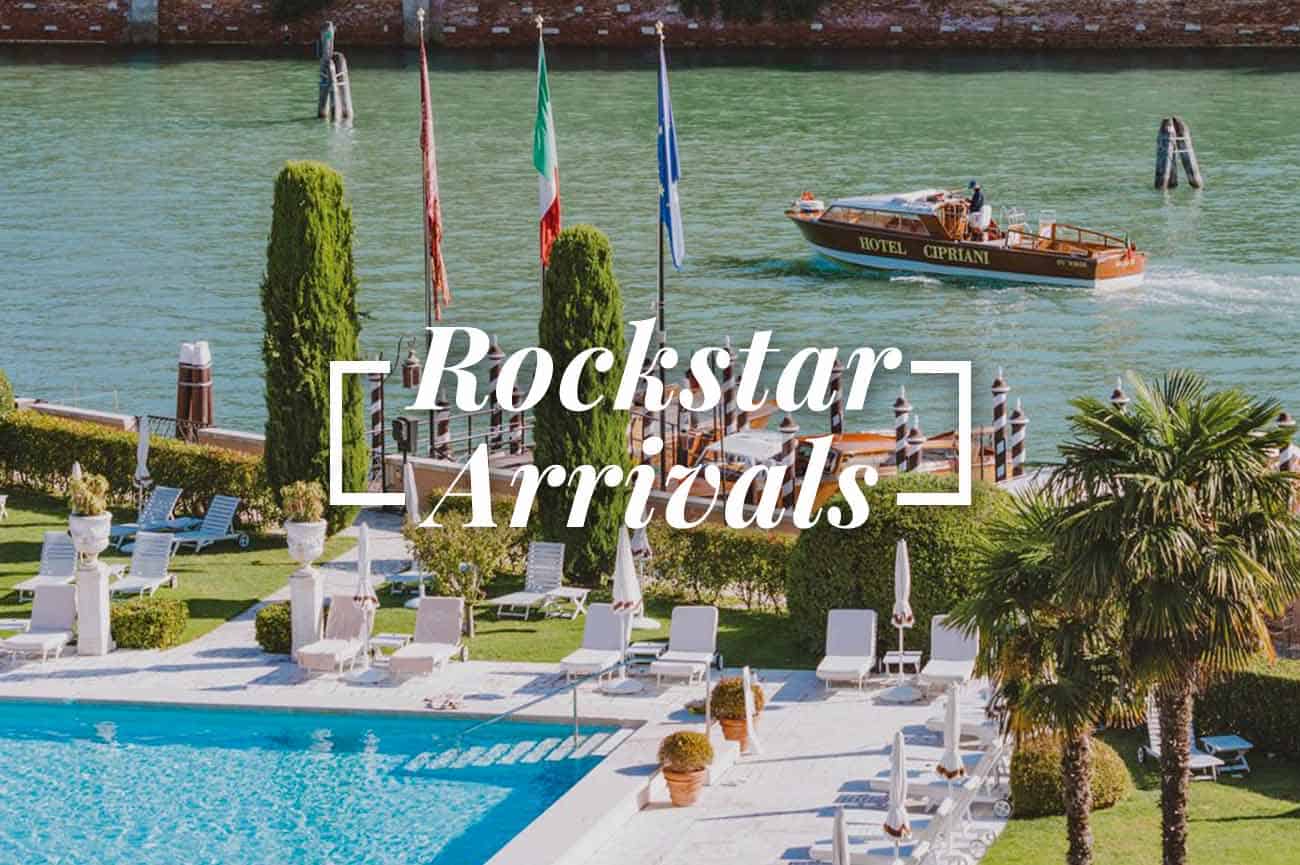 Making Your Arrival Half the Fun
You may not be a rock star, but it sure is nice to feel like one when you travel. Flying into LAX? Look into PS—this private suite solution to airport terminal woes is at the top end of the line. Travelers can choose to dine and drink in an exclusive lounge, make use of a private room with day beds, or book a direct limo ride from your front door to the tarmac.
Airports around the world have also opened separate VIP terminals and front-of-the-line access for elite travelers happy to pay for the privilege, everywhere from Amsterdam to Dubai to New Delhi and Tel Aviv. Ask us to book the service for your family. You'll wonder why you didn't do it sooner.
Since you're in rock-star-mode, seal the deal by turning heads as you arrive into your destination. Here are a few of our favorite breathtaking arrivals.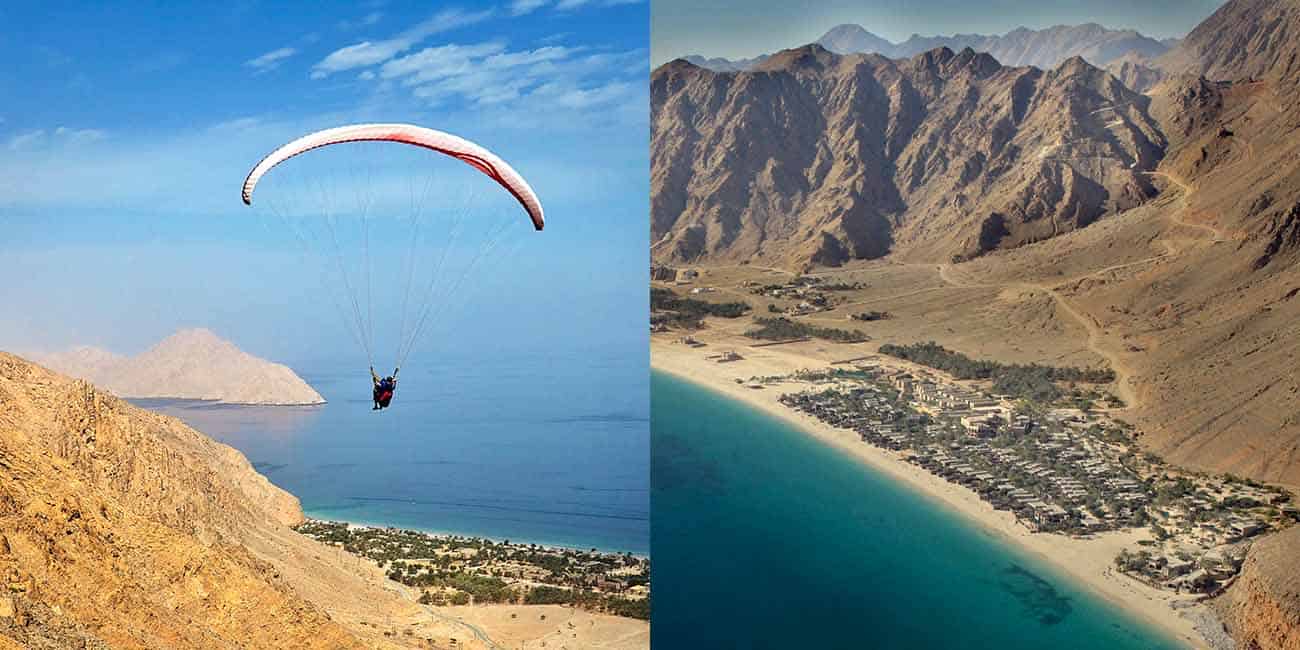 Glide: Standing 960 feet above the Gulf of Oman, simply push off and enjoy a guided paraglide down to the beach beside Six Senses Oman. If the rest of your group isn't so adventurous, there's also a scenic 4×4 drive through the mountains or a private speedboat arrival from a nearby port.
Fly: St. Barth's might be as unpretentious as it is exclusive, but that doesn't mean you need to schlep in with the masses. Book a private jet to move you quickly and efficiently from St. Maarten (SXM) to your hotel—customs agents will meet your PJ, and you'll be on the beach in no time. Travelers starting their laid-back luxe getaway on the Hawaiian island of Lanai can book a sleek Lanai Air PJ transfer from Honolulu—from tarmac straight to the mai tai on your balcony.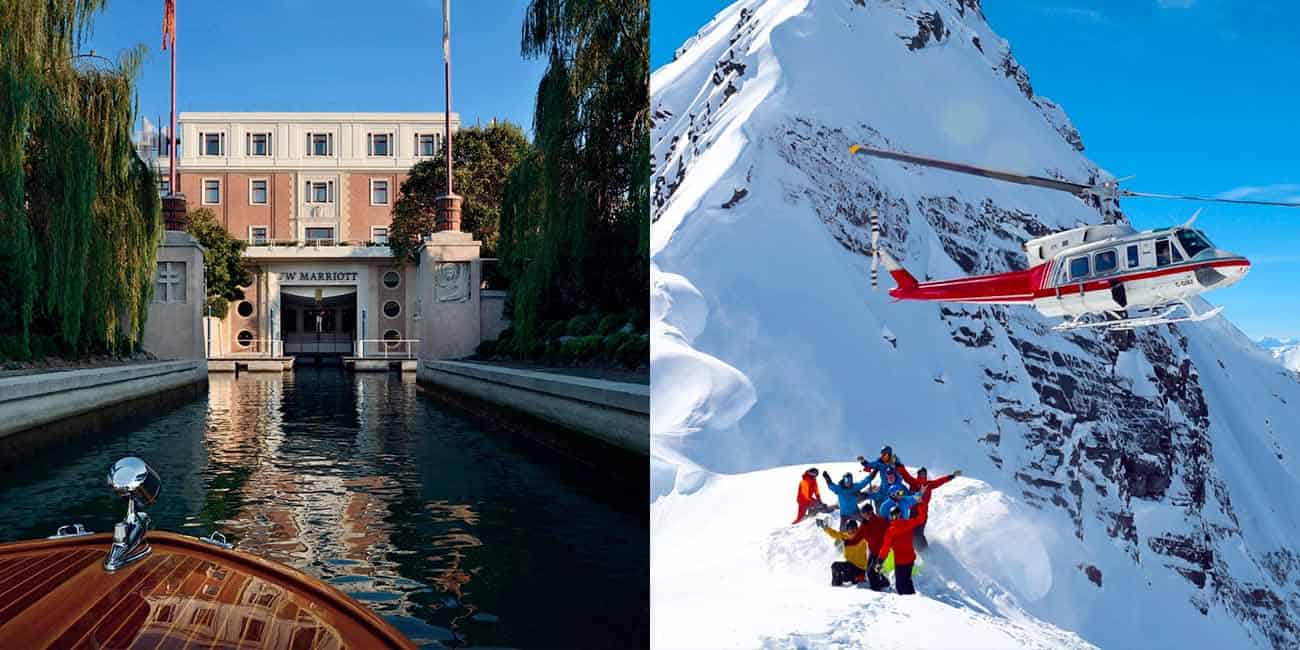 Speedboat: Leave the crowded alleys and vaporetto of Venice behind by hopping into a private speedboat to reach the exclusive island hotels of Cipriani, A Belmond Hotel, and the JW Marriott Venice. In Udaipur, board a small vessel to cross Lake Pichola and fall under the romantic allure of Leela Palace Udaipur in India's most amorous city.
Heli: Seeing the world from a helicopter is a thrill no matter where you land—but dropping into British Columbia's CMH lodges after flying over the Cariboo or Bugaboo ranges (heli-hike in summer or heli-ski in winter) is as unforgettable a flight as you'll find in South Australia, cresting the Blue Mountains to land at One and Only Woglan Valley resort.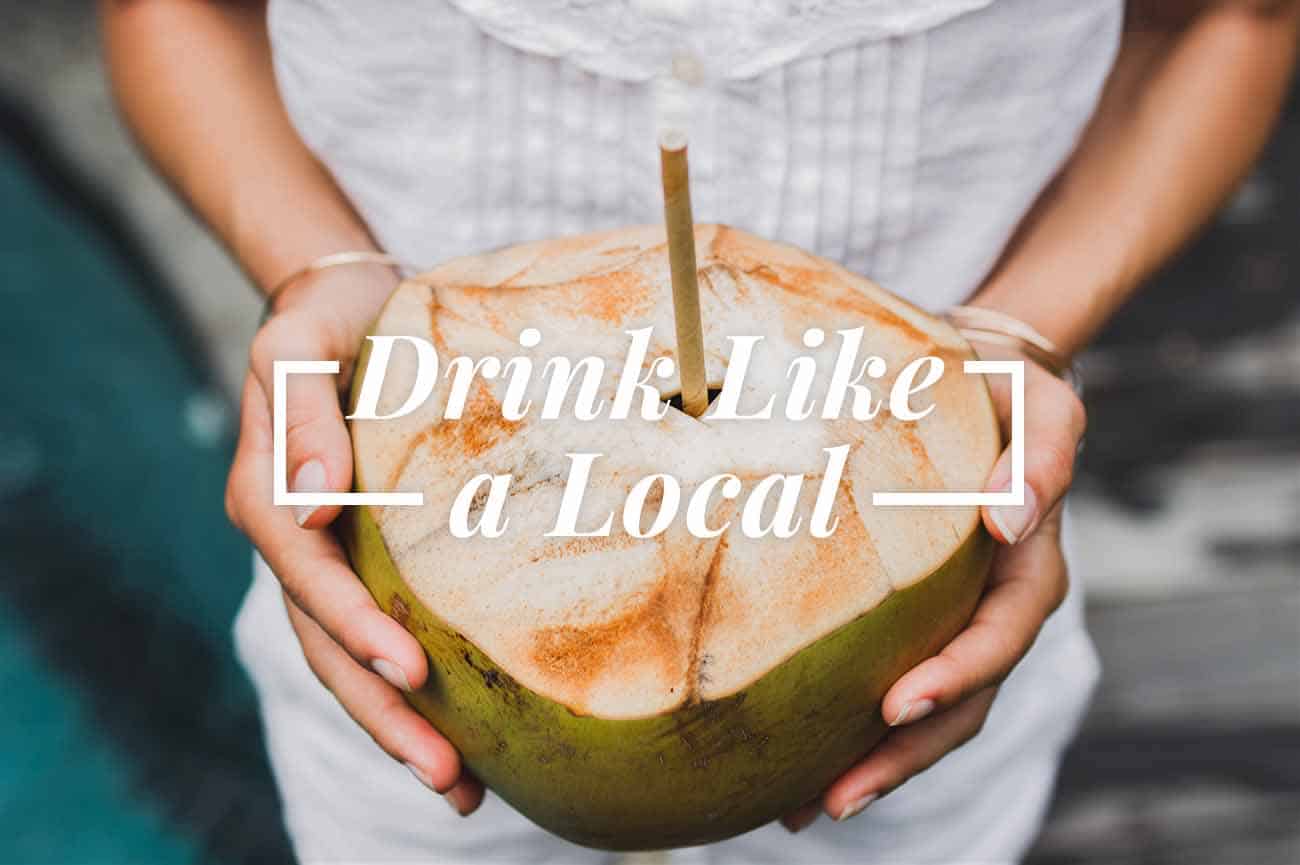 Raise a Toast to Travel
Can you really say you've been to Brazil if you haven't sipped a caipirinha and watched the sunset? The refreshing muddled blend of cachaça, limes, and brown sugar is the country's national drink. No matter where you go, live and libate like a local—and let us know if we missed your favorite!
Peru/Chile: The Pisco Sour is a tart, sweet, silky, herbaceous cocktail to savor, and when you need a nonalcoholic boost, the caffeine in a yerba maté tea is just the ticket.
India: Ordering gin and tonic in the country of the cocktail's origin is a true travel moment, particularly when it's served with a salty snack and a grand view. For a refreshment that skips the alcohol, you can't beat a mango lassi, a thick blend of mango, yogurt, milk, sugar, and cardamom.

Bali: It's never hard to find someone with a machete at the ready to slice open a fresh green coconut—all you need to do next is stick in a straw and sip—ahhhh! You also can't go far without seeing someone drinking Bintang—a pale lager that's likely the most popular beer in Indonesia.
Singapore: Kopi, or coffee, is the national drink here, and kopitiams (coffee shops) are a way of life—the default order is made with sweetened condensed milk and is simply delicious. But it wouldn't be a proper visit without a drink at the Raffles Hotel Long Bar—home to the Singapore sling, where the sweet cocktail is served in souvenir glasses.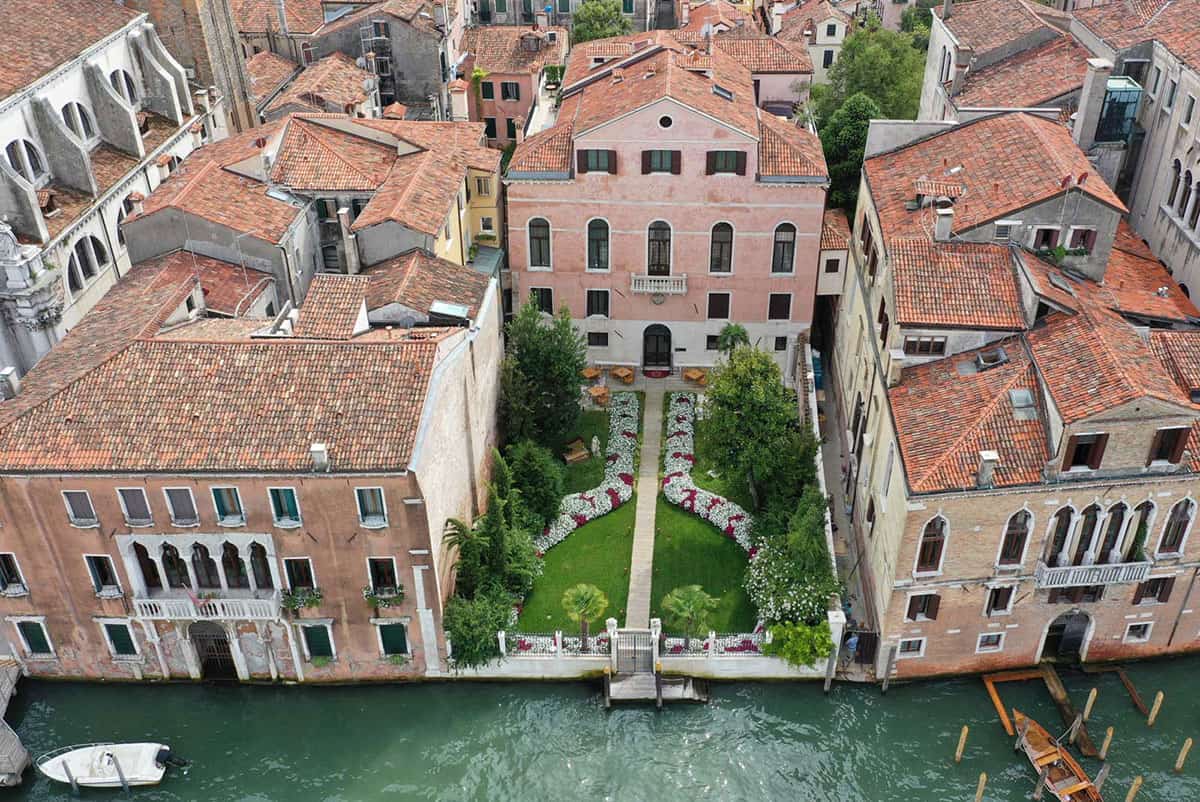 VIP Partner Spotlight
We've been busy leveraging our buying power and relationships to get our clients the best possible perks!  We're excited to announce a new VIP Partnership:
In Italy, the Palazzo Venart is a luxurious 15th century noble mansion in Venice set in a magical place off the beaten path place that makes you feel like entering a secret Venetian world.  Formerly Palazzo Bacchini delle Palme, the hotel is located in a tranquil maze of narrow calle in the Santa Croce area – a few minutes walk from Rialto bridge – in one of the more authentic and hidden corners of Venice unknown to the crowds of travelers packing other parts of the city.
Following an extensive, meticulous restoration, Palazzo Venart is now a 5 star hotel with 18 elegant and finely decorated rooms and suites, each based on a unique aspect of Venetian history and culture. A stay in Palazzo Venart is not only about a luxury experience but it is mainly a mesmerizing journey to unveil the most beloved Venetians' hangouts back to the enigmatic history of the Serenissima!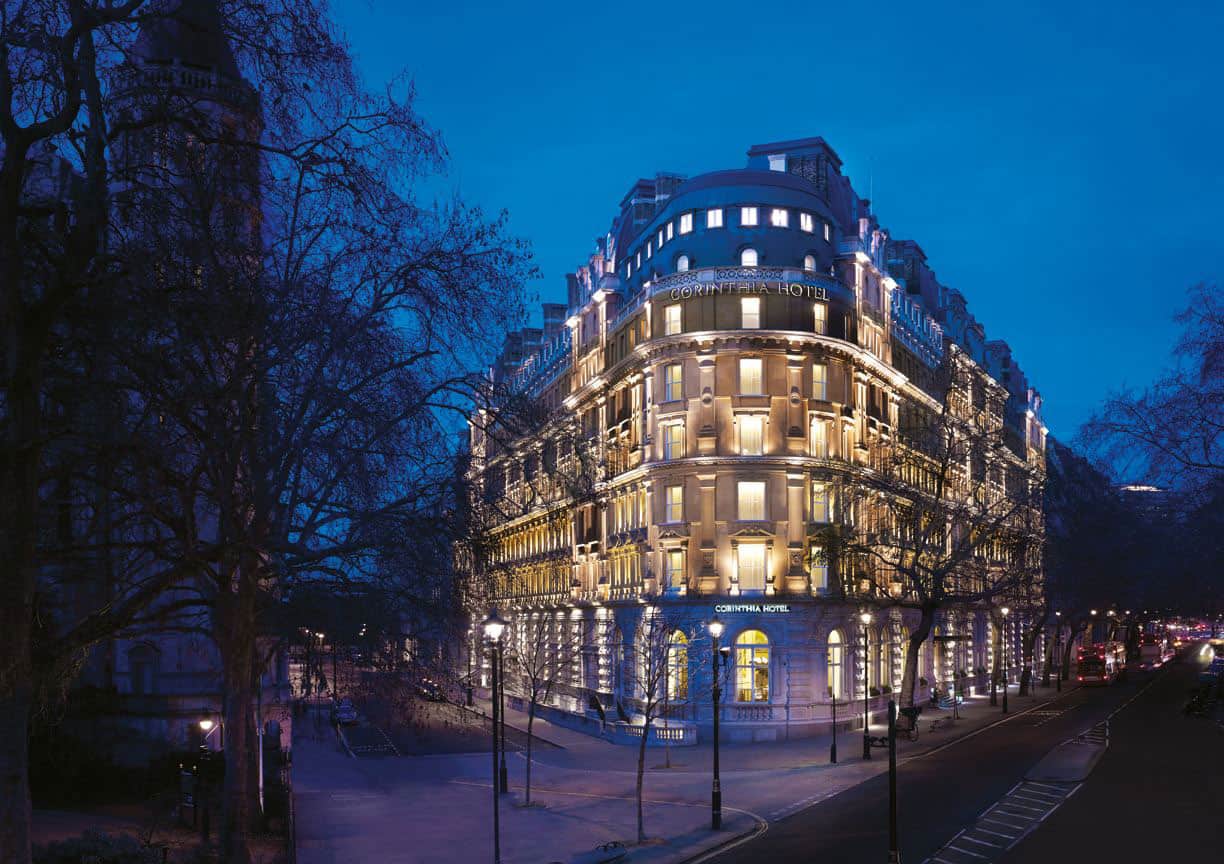 In Other VIP Partner News:
In other VIP Partner news- the Corinthia London has completed a full gym refurbishment and introduced their newest fitness partner, AMP (Athletic Medical Performance). AMP's approach is centered around Small Group Personal Training (SGPT) and Corinthia London will be the first hotel to offer this on a complimentary basis to its guests. This is a great opportunity to combine touring with wellness while in London! And even better – they have a 4th night free offer through March 2023!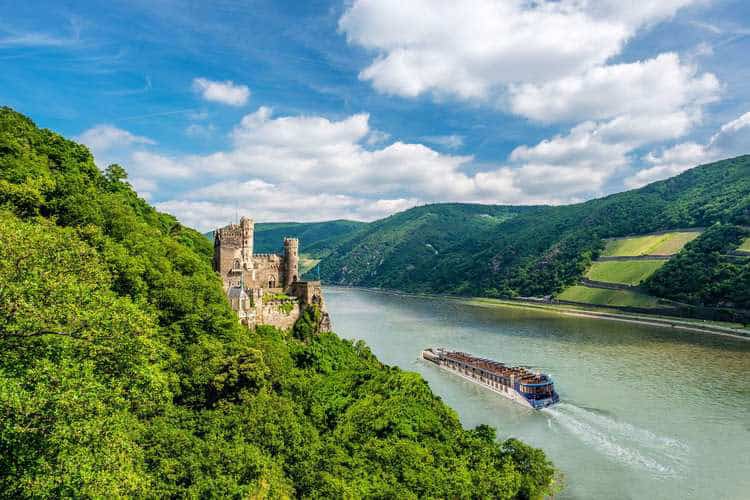 On the water, AmaWaterways is celebrating their 20th anniversary with a limited time offer. There has never been a better time to explore the world with your loved ones while sailing on board one of our award-winning river cruise ships. In celebration of their 20th anniversary, they have an offer for bookings made by September 30th available on select Europe and Mekong River cruises departing in 2022.
The offer is either Save 20% off your river cruise fare OR Free Economy Airfare from all gateways in US and Canada. Additionally, you can take of a reduced deposit of just $20 per person and this is combinable with Double Loyalty Savings of $200 per person exclusively for AmaWaterways' past guests!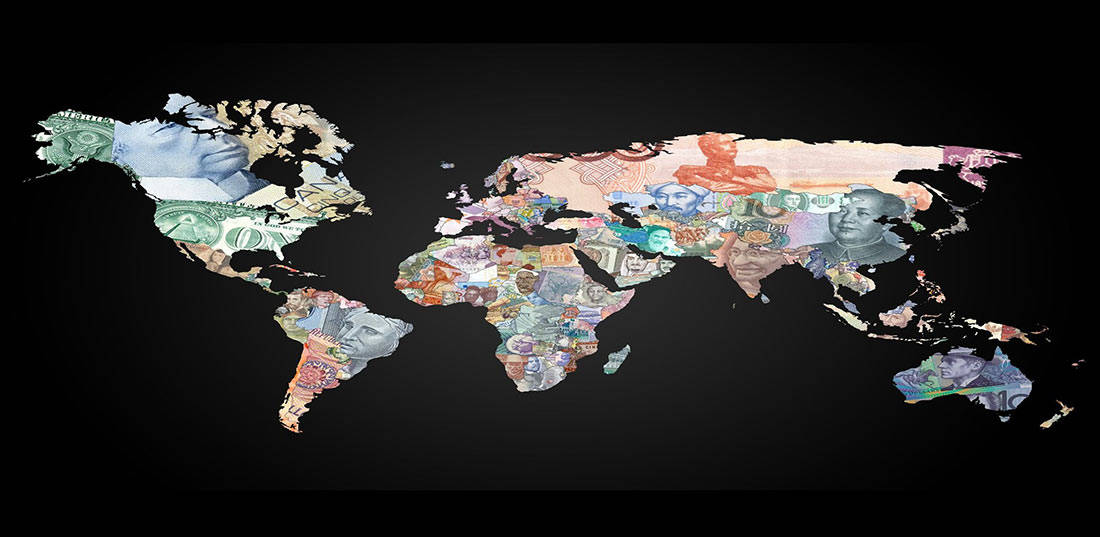 Preferred Partner Offers
Here are a few of the current promotions available to Departure Lounge clients: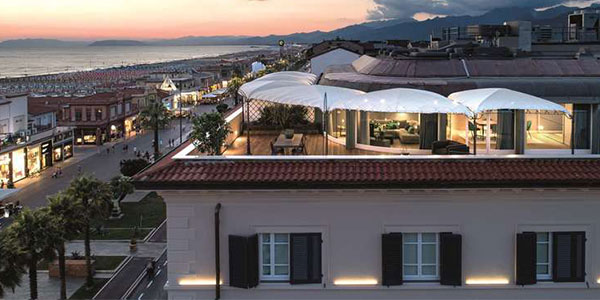 Hotel Plaza e de Russie
Tuscany Coast
Escape to the Versilia Riviera on the Tuscany Coast. Offer including:
Three nights' accommodation
Tent, deck chairs and sun loungers in the Beach Club
Picnic on the beach – enjoy gourmet cuisine and the breeze of the Tyrrhenian Sea
Michelin-starred romantic dinner for two at Lunasia Restaurant
Rates starting at €1,860 for 2 guests in superior double room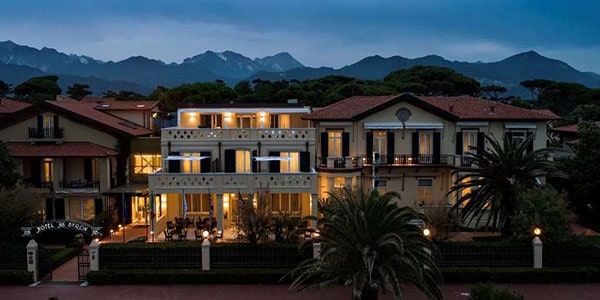 Hotel Byron, Tuscany Coast
Tuscany Coast
Three nights' accommodation
Michelin-starred Ristorante La Magnolia dinner for two one evening
Two-hour tour of the beautiful Lucca with an expert guide
Exclusive visit to one of the most prestigious cellars for a wine tasting
Rates starting at €2,740 for 2 guests in classic room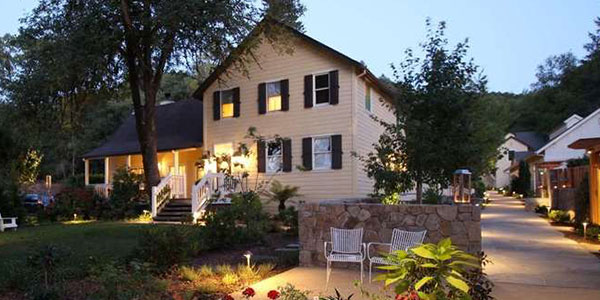 Farmhouse Inn
Forestville, California
Upgrade at the time of Booking
Savor the last days of summer and take that trip to the wine county to ensure you have your summer memories ending on a high note!
Enjoy an upgrade at the time of booking now through August 31, 2022.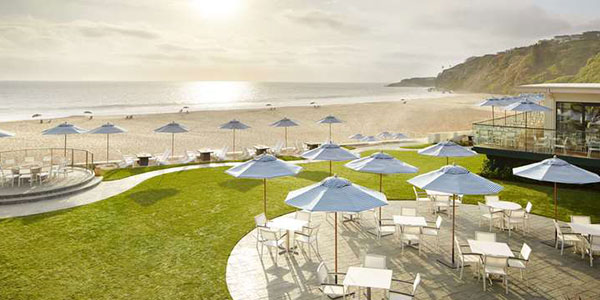 Waldorf Astoria Monarch Beach
Dana Point, California
Summer days are almost here, enjoy every 4th night free!
Valid for Travel 01 Jul 2022 – 05 Sep 2022
Take some time to soak up the sun with every 4th night free.
Inclusive of Virtuoso amenities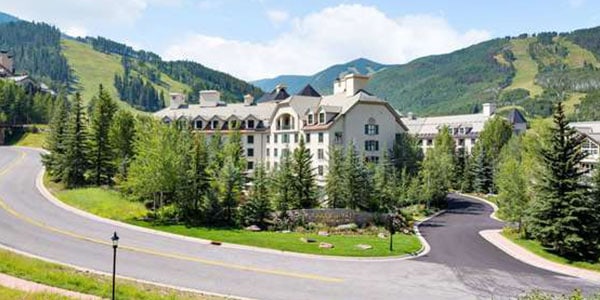 Park Hyatt Beaver Creak
Beaver Creek, Colorado
Escape to the Rockies and enjoy a complimentary 4th Night promotion!
Booking Window: Now – November 19th
Travel Window: July 1st – November 22nd
Valid on all room and suite categories
Inclusive of Virtuoso amenities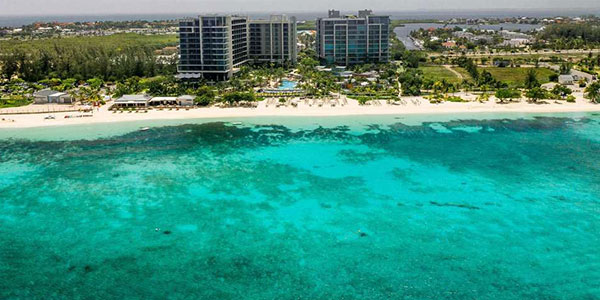 Kimpton Seafire Resort + Spa
Grand Cayman
Stay Longer and Save More
Book Dates: Now – December 15, 2022
Stay Dates: Now – December 15, 2022
Offer: 20% off stays that are 5 or more nights
Applies to all room types
Inclusive of Virtuoso amenities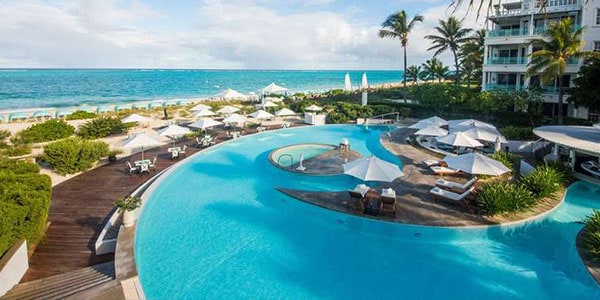 The Palms Turks & Caicos
Turks & Caicos
Enjoy an early 20% savings to travel in the 2022 Summer/Fall seasons.
Valid to travel from July 7 to November 18, 2022
Limited Time Offer. Blackout dates apply for November 19-26, 2022
Valid for all suites categories
Inclusive of Virtuoso amenities, Supervised kids club for ages 4-12 (excludes meals) and non-motorized water sports among other wonderful resort amenities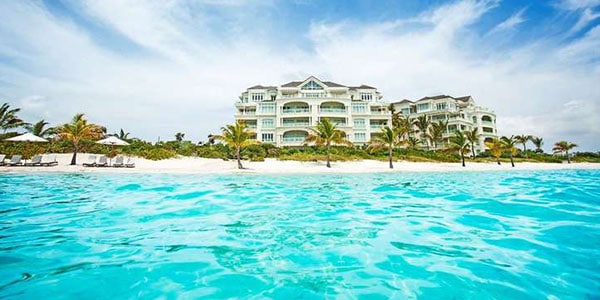 The Shore Club Turks & Caicos
Turks & Caicos
Enjoy an early 20% savings to travel in the 2022 Summer/Fall seasons
Valid to travel from July 7 to November 18, 2022
Blackout dates apply for November 19-26, 2022
Valid for all suites categories including the private Villas at The Shore Club
Inclusive of Virtuoso amenities, Supervised kids club for ages 4-12 (excludes meals) and non-motorized water sports among other wonderful resort amenities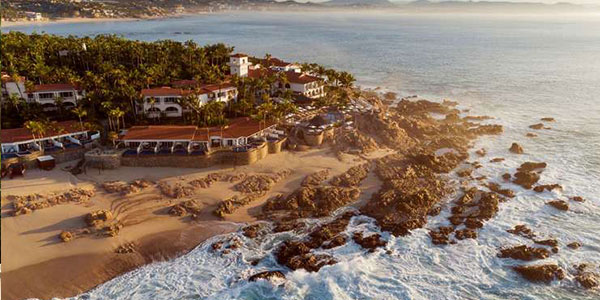 One&Only Palmilla
Cabo, Mexico
The vibrant colours and spirit of Mexico in one legendary retreat with several offers:
Stay a Little Longer: Stay a little longer with complimentary nights and breakfast on us. Book a three-night stay and we'll make it four, or book five and we'll make it seven.
Upgrade at the Time of Bookings: Book 3 nights from July 1st to September 30th and elevate your experience with a room upgrade and $150 USD of resort credit
Combinable with Virtuoso amenities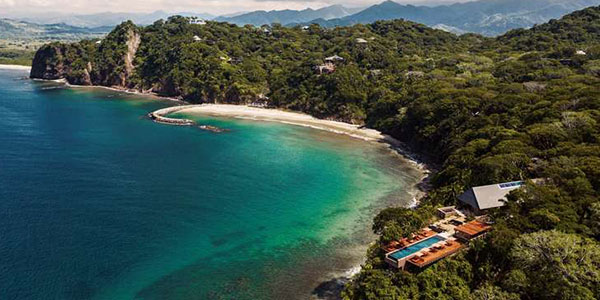 One&Only Mandarina
Riviera Nayarit, Mexico
Grand Villa Delights – Choose one of our exclusive cliff top Grand Villas and you can experience even more of what you love with our exclusive Grand Villa Delights offer. The choice is all yours. Offer includes:
$1,000 resort credit to use at our restaurants, bars and spa
Special amenities unique to each villa
For stays in Villa Tortuga, Villa Jaguar, Villa Pacifico or Villa One
Minimum stay of 4 nights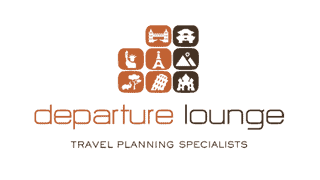 Warm Regards and Happy Travels