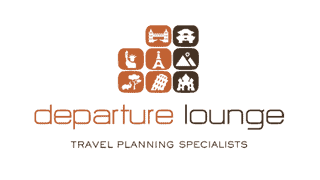 Travel demand continues to soar. Covid restrictions continue to ease across many destinations making travel feel like it's returning to normal. Our global supplier network is receiving a record volume of travel requests and itineraries are taking longer to prepare than usual. While everyone is excited to hit the road, there are some increased challenges at the moment. Some tips as you head into summer travel:
Flights have been a pain point as there have been many instances of cancellations, delays, strikes and lost luggage. Arrive to the airport early. Travel with a carryon when possible and ensure you keep essentials in your carryon if you do check luggage. It's also recommended that you arrive at least one day in advance of your cruise or tour start date.
Make sure you have flight seat assignments and whenever possible check-in online in advance. Leaving seats unassigned and not checking in online puts you at more of risk for being bumped.
Consider adding Airport VIP services to your trip. This small investment can help smooth arrivals and international to European domestic connections.
Travel insurance is highly recommended to help offset the stress of any travel hiccups experienced along the way.
Reach out to your Departure Lounge advisor with any questions. Our team is here to help you plan your travel and navigate around these challenges so you can have the best vacation possible!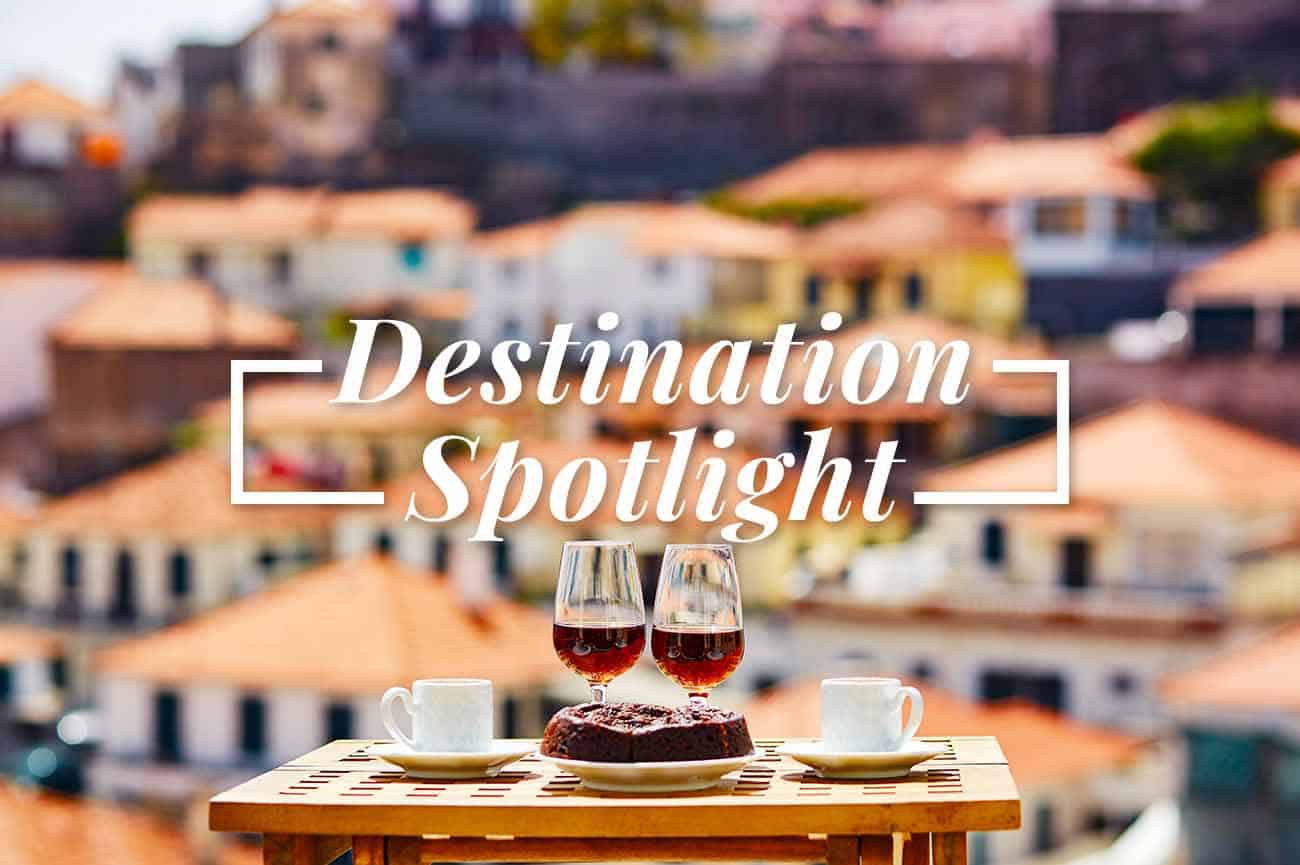 Why Portugal is one of our Favorite Countries
Portugal is having a moment. If you haven't already heard a friend or colleague rave about this coastal European country that shares a border with Spain, you soon will.
The food, people, weather, vineyards, and football all make Portugal a fantastic and surprisingly affordable getaway. The country is small – even a five-day trip will give you time to see the highlights, or tack on a few extra days at the end of one of the popular Douro River cruises for city stops in gorgeous Porto in the north or chic Lisbon in the south.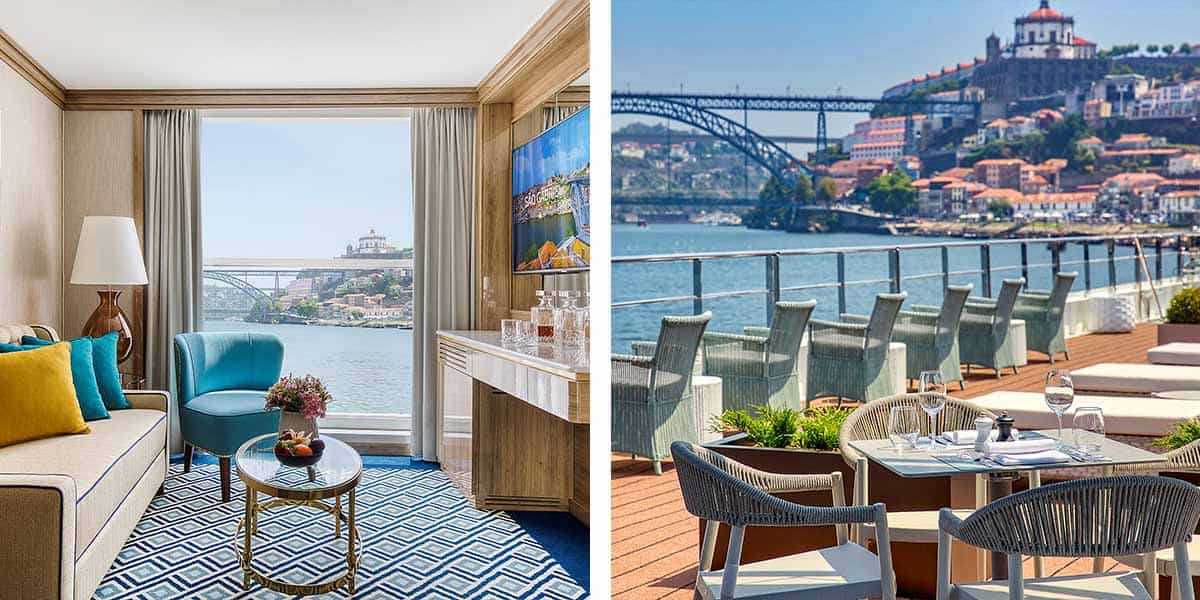 Visitors will be delighted by the quality of the cuisine. Cooks all over the country create simple, succulent meals that make great use of the season's best offerings or the day's catch. The seafood is excellent – just about every dish includes seafood, but even a meal as uncomplicated as charcoal-grilled sardines served on fresh cornbread is full of authentic flavor.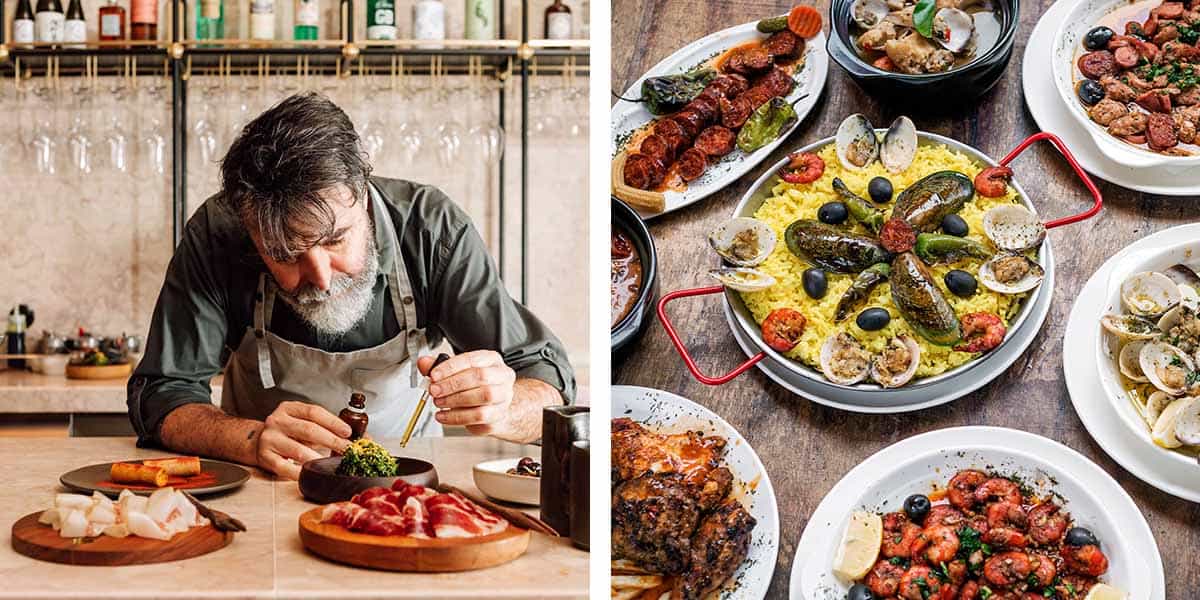 You already know about the pastel de nata custard tart, but make sure you head to a churrascaria for the country's sublime take on barbecued chicken. Another favorite: the bifana, traditional sandwiches of pork that has been marinated in white wine, garlic and paprika. Load on the piri-piri (hot sauce).
The tiered vineyards along the Douro River, growing almost vertically up the sides of the valley, have to be seen to be properly appreciated. Book a 4×4 tasting tour.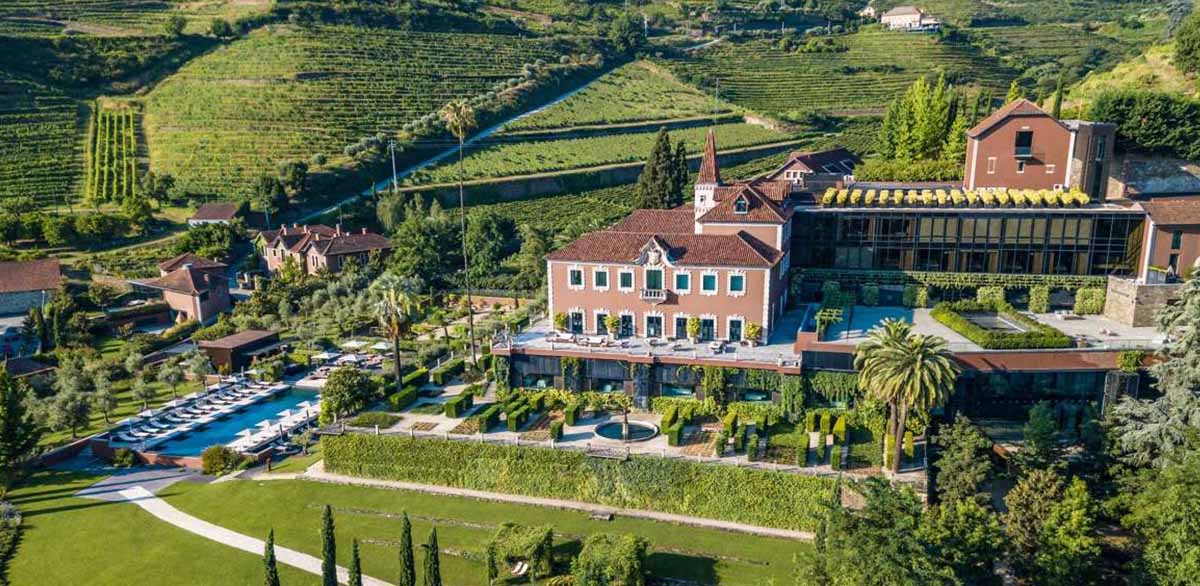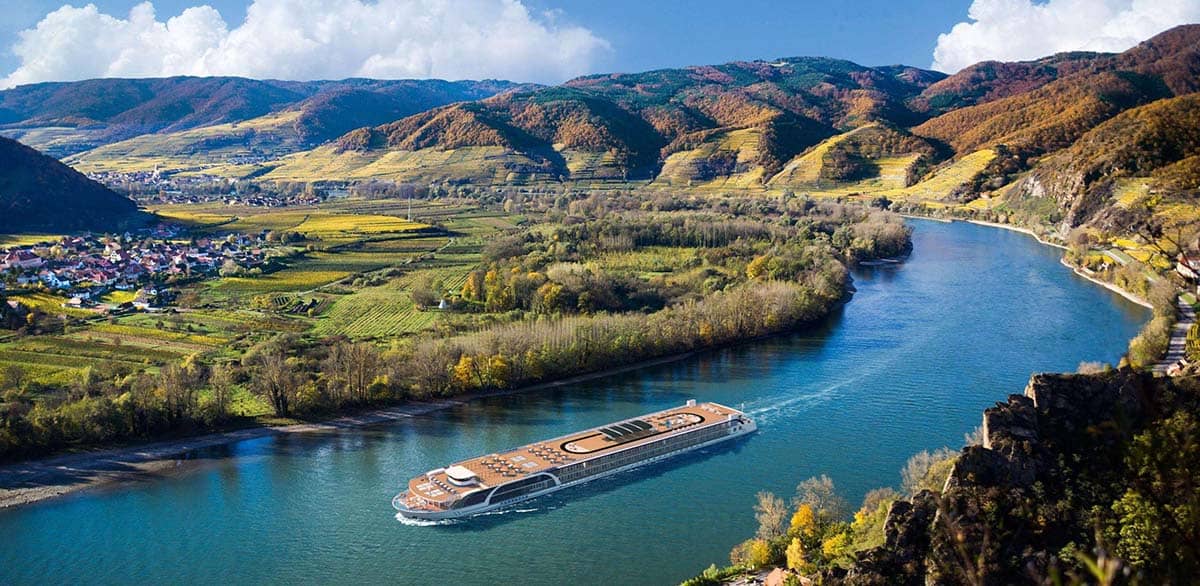 There is a good amount of sun and warmth around 300 days a year. And the cities make great spots for winter visits, with temperatures which rarely fall below 50˚F/10˚C. If you're in Portugal for its many beaches, summer is your best bet. You'll be sharing with the locals, but there are 600 miles of coastline, much of it sandy.
We can help you find a lesser-visited spot, such as the Alentijo region that most visitors skip or the beaches on the southern Algarve coast, too – just ask.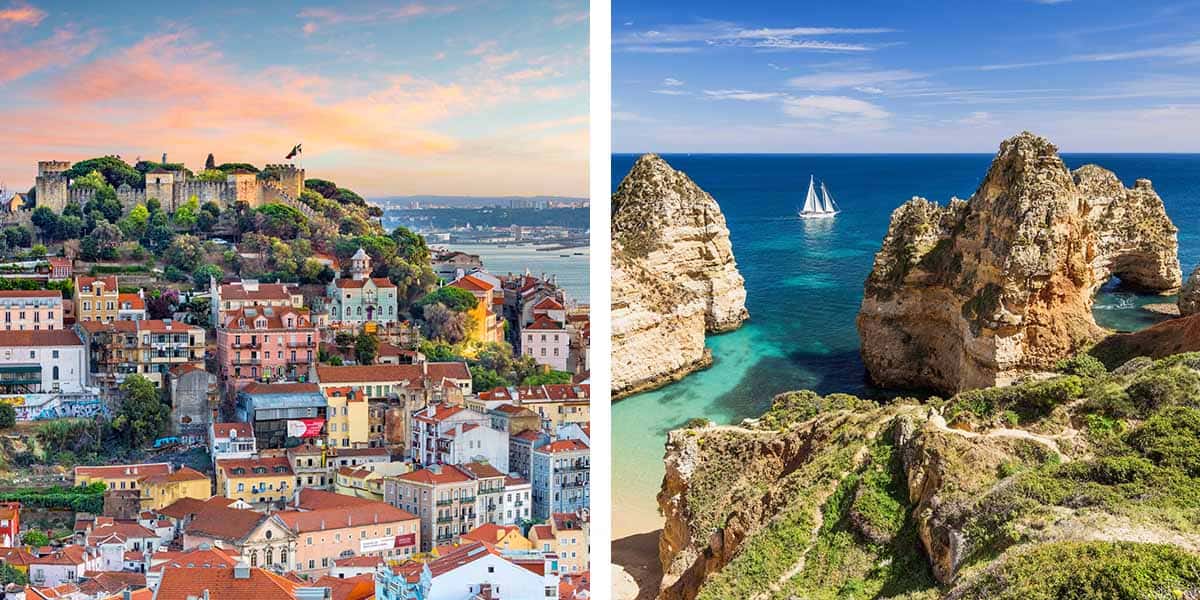 Portuguese are welcoming. Many comment on the warmth and generosity encountered in the country. Visitors must spend at least one evening listening to fado singers in a bar – the mournful, evocative music will captivate you, especially after a few well-priced glasses of Madeira or vinho verde.
When in Lisbon, drop by what's known as the oldest and most beautiful bookstore in the world, Livraria Bertrand, which was founded in 1732. Its breathtaking interior is such a hit on social media that the store charges five euros to enter – and it's worth it! Sports fans should take in a futebol match, too. There are 18 soccer/football clubs, so there's always a game on somewhere. Get yourself into the stands for a glimpse of the country's soul.
Will you head to the beach, survey the vineyards or wander the cobblestone streets of the cities?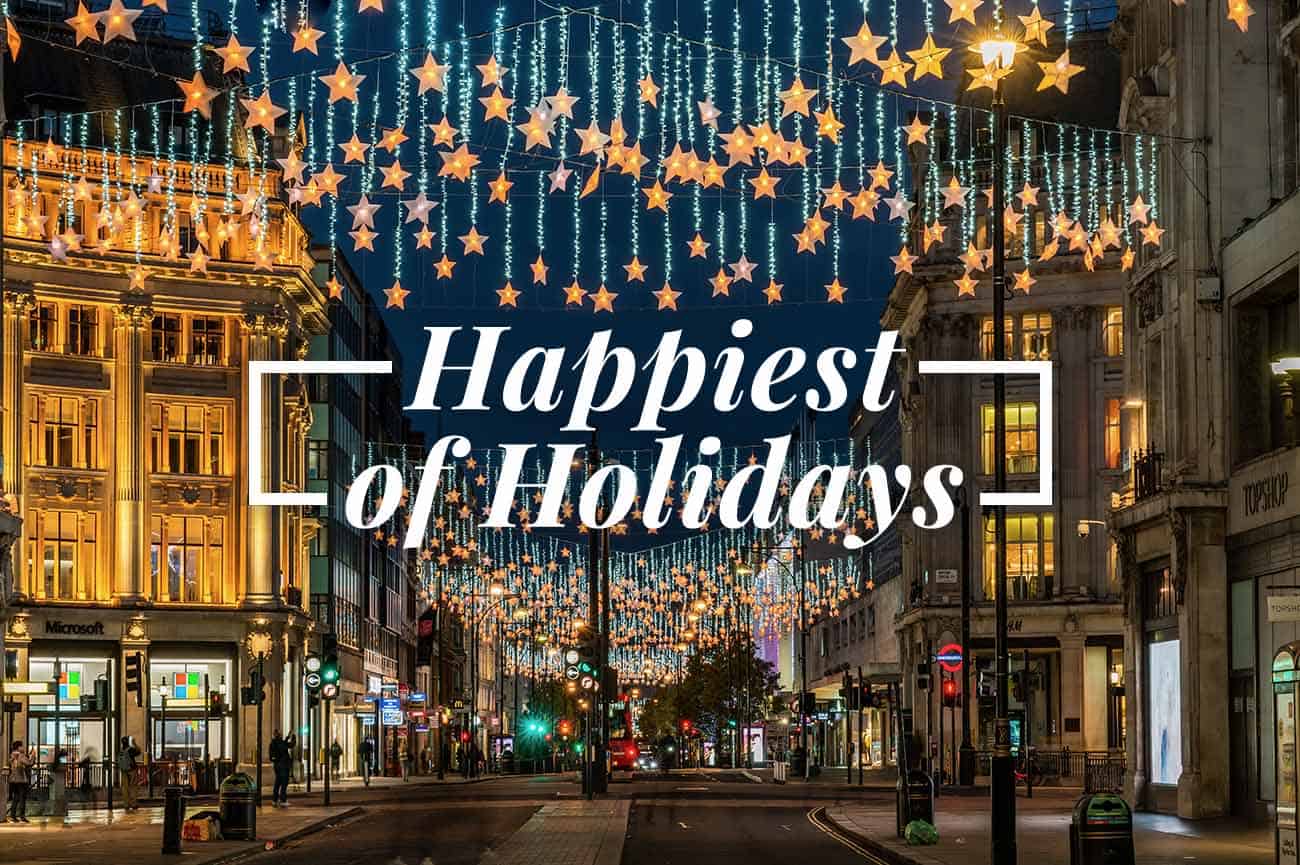 Why You Should Plan Your Winter Holidays Now
With so many back into the swing of international and domestic travel, it's more important than ever to get that festive getaway booked soon. Always a busy time of year, hotels and resorts often require multi-day stays or weeklong bookings – and since this holiday season lands after two years of pent-up demand, it will be more popular than ever.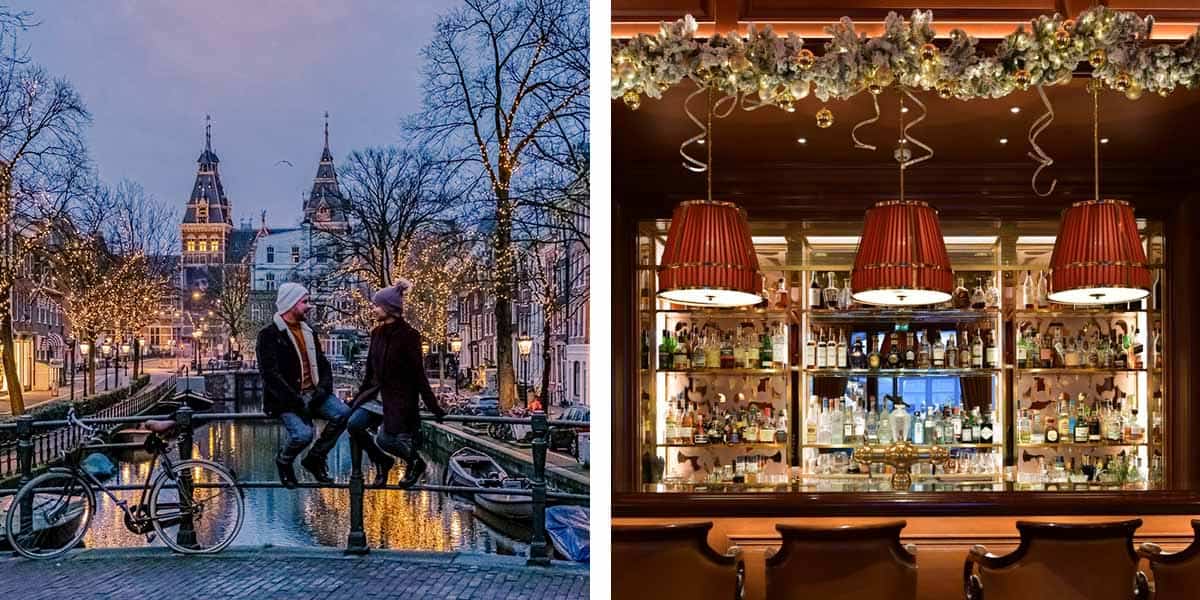 Let us help you book that perfect stay. Prices are only going to go up, so why not lock in the 2023 winter season rates now? Or let us discover new alternatives to warm weather destinations for this year: the spectacular holiday lights of London, Amsterdam and Paris are not to be missed, and we've got lots of other ideas, too.
Visiting favorite cities at a different time of year is a great way to explore new neighborhoods. Even better, hotels are less likely to insist on long stays if you're just looking for a short break escape.
As the proverb says, "Early to book and early to fly makes a traveler healthy, wealthy and wise."
VIP Partner Spotlight
We've been busy leveraging our buying power and relationships to get our clients the best possible perks! We're excited to announce six new VIP Partnerships:

In Italy, we have two beautiful new properties in Florence. The Place Firenze is located a stone's throw from the Renaissance church of Santa Maria Novella furnished with cozy couches, art and books. With only 20 rooms, it conveys the feeling of being on a visit to a Florentine art collector's beautiful home. Palazzo Portinari Salviati is the former 15th century Renaissance home of Beatrice Portinari, Dante's muse, and the first residence of Cosimo I de' Medici, Grand Duke of Tuscany. Today, the Palazzo offers elegant suites and apartments overlooking the heart of the city with breathtaking views of the Duomo.

On the Emerald Isle, we have two fantastic properties to add to your Ireland touring circuit. Located in County Kerry, Sheen Falls Lodge is an 18th century fishing lodge turned into luxurious resort nestled between cascading waterfalls and Kenmare Bay. Set at the foot of the Slieve Bloom Mountains in central Ireland, Ballyfin has an intimate 15 rooms on a 600 acre estate. It is a place of history, romance, tranquility and great natural beauty.

In the UK, we have two new properties in England and Scotland. Kimpton Fitzroy, a 19th-century building centrally located in London's Bloomsbury district looks every bit the part of grande dame with contemporary interiors. Perched on the edge of a private garden in Edinburgh's New Town, Kimpton Charlotte Square blends tradition with the Scotland of today. A classical Georgian exterior stands as an ode to the past while a glass-topped central courtyard is abuzz with activity as travelers unwind over gin & tonics and friends toast special occasions.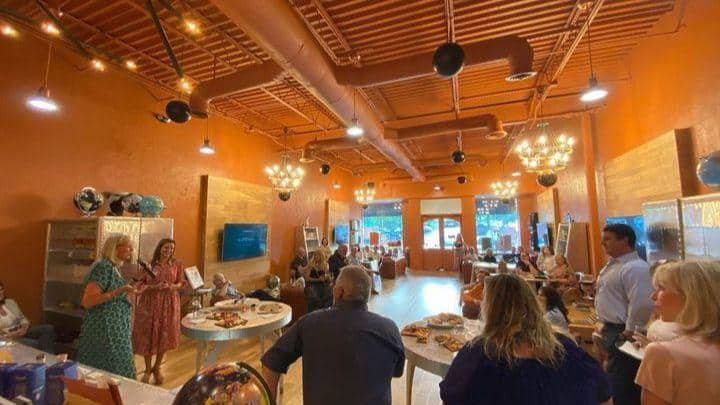 The Gleneagles Scotland team recently presented at Departure Lounge Austin. Reserve your stay with Departure Lounge to enjoy a complimentary experience at Gleneagles if you make your reservation by June 15 for a visit over the next 12 months. Departure Lounge clients always receive an upgrade if available, breakfast for two daily and a resort credit as well!
For US vacation ideas…Colorado has so much to offer! From Fly Fishing to Rafting, Hot Air Ballooning to Paddleboarding, there is an adrenaline-packed adventure for everyone at Hotel Jerome in Aspen or Element 52 in Telluride. Looking to bring friends or family together for a Ranch experience? In New Mexico, Vermejo a Ted Turner Reserve has 4 and 5 bedroom cottages available this summer. Or maybe you would like to take a swim in Lake Tahoe's cobalt blue water, a hike among area waterfalls in Desolation Wilderness or have that perfect golf drive on a world-famous golf course. Edgewood Tahoe is offering extra resort credit for this summer for bookings by June 30th. These are all sure to be family fun for everyone!
Finally, for bucket list inspiration – consider heading to Egypt! Join Departure Lounge Founder's Trip hosted by Keith Waldon on a Uniworld sailing "Splendors of Egypt & the Nile" from Feb 25th 2023. There is limited availability remaining, so secure your space soon!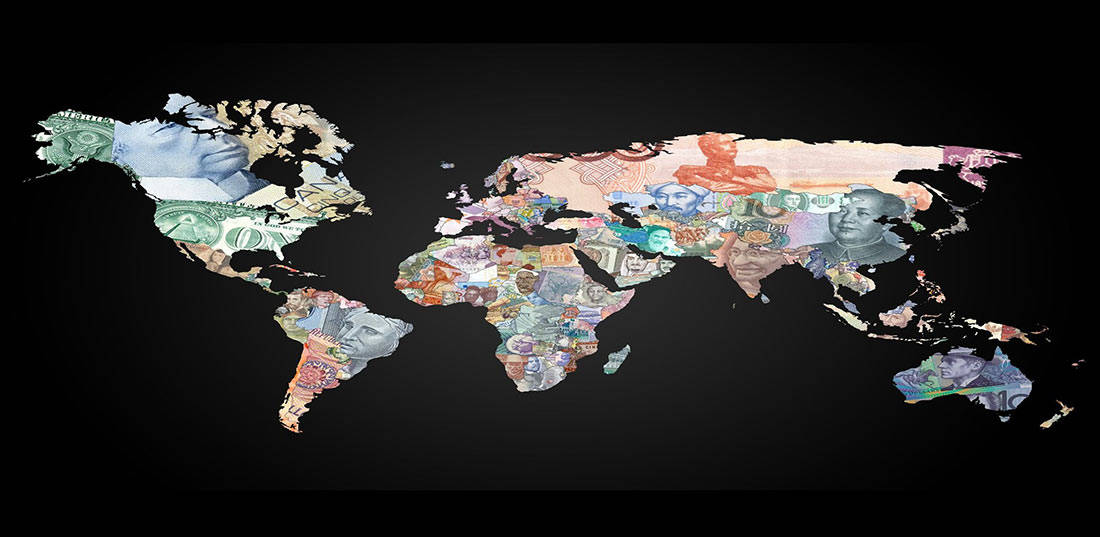 Preferred Partner Offers
Here are a few of the current promotions available to Departure Lounge clients: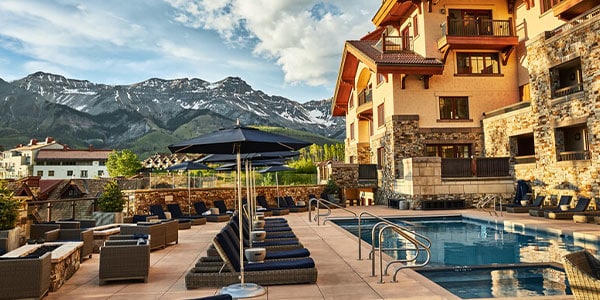 Madeline Hotel & Residences
Telluride, Colorado
Summer Longer – Resort Credit
Discover America's Best Mountain Town this summer at Madeline Hotel & Residences, your basecamp for adventure in Telluride
Stay five or more nights with us and receive a $100 daily resort credit to be used for unforgettable dining, handcrafted cocktails or rejuvenating spa treatments.
Combinable with Virtuoso Amenities.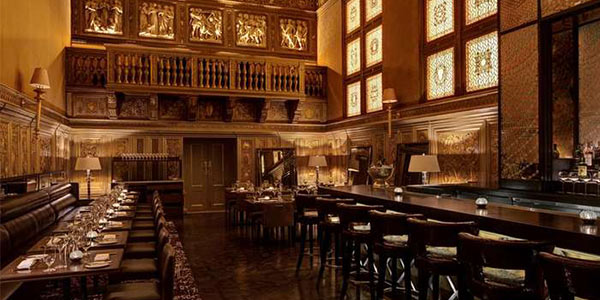 The Towers at Lotte New York Palace
New York, NY
Stay at The Towers and enjoy every 3rd Night Free Promotion: Offer is repeatable and combinable with Virtuoso amenities!
Travel Dates- Now through December 31, 2022 (blackout dates may apply)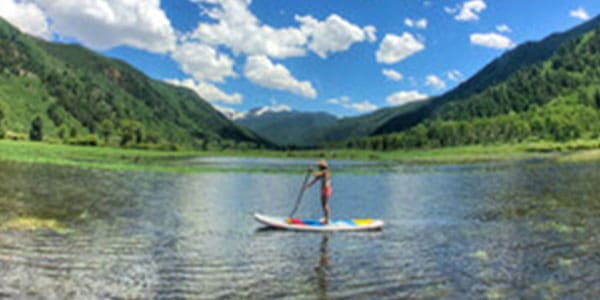 Hotel Jerome,
Auberge Resorts Collection; Aspen, CO
Summer Your Way with $500 Resort Credit
Experience the Social Hub of Aspen with $100 nightly resort credit when you stay five or more nights with us
Discover all our modern landmark has to offer with $500 or more in resort credit, to be used for unforgettable dining, handcrafted cocktails or restorative spa treatments.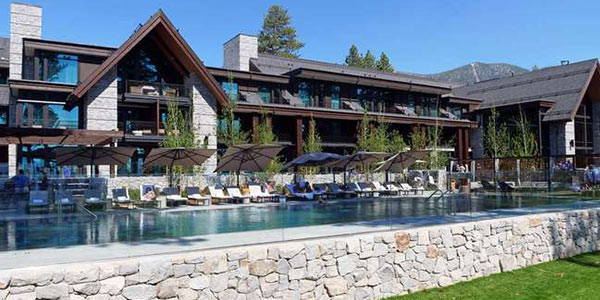 Edgewood Tahoe
Lake Tahoe, Nevada
Extra Resort Credit in Lake Tahoe
Dreaming of taking a swim in Tahoe's cobalt blue water, a hike among area waterfalls in Desolation Wilderness or that perfect golf drive on a world-famous golf course… A rare Spring/Summer opportunity awaits.
For booking dates through June 30th and stays through August 31st, receive extra resort credit for 2-night stays or more combinable with Virtuoso amenities. (blackout dates may apply)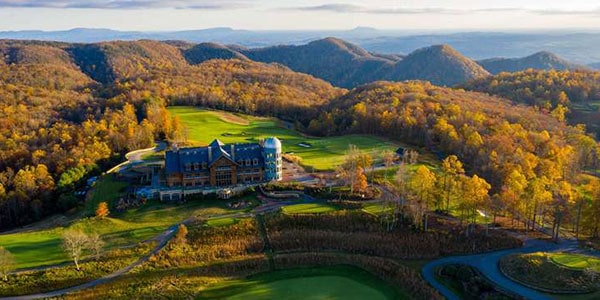 Primland, Auberge Resorts Collection
Blue Ridge Mountains, Virginia
Suite Escape – $500 Resort Credit (takes the place of $100 credit, but combinable with all other amenities)
Book & Stay Dates: Now – June 30, 2022
Two night minimum stay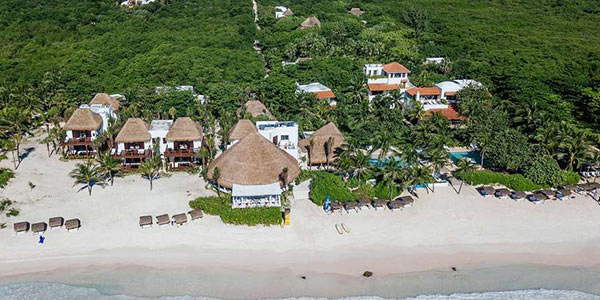 Hotel Esencia
Playa del Carmen, Mexico
4th night free with Virtuoso amenities
Bookings from now through June 1st
Travel from May 1st through September 30th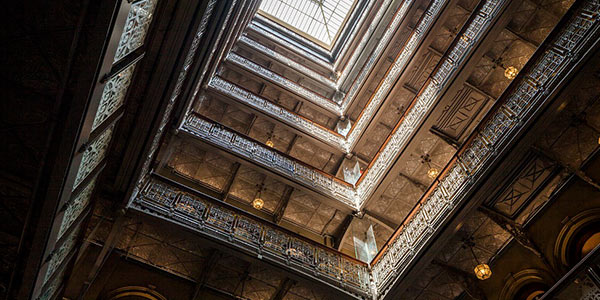 The Beekman, A Thompson Hotel
New York, NY
The Beekman Exclusive 3rd Night Free Promotion: offer is repeatable and combinable with Virtuoso amenities!
Travel Dates: now through September 5th, 2022.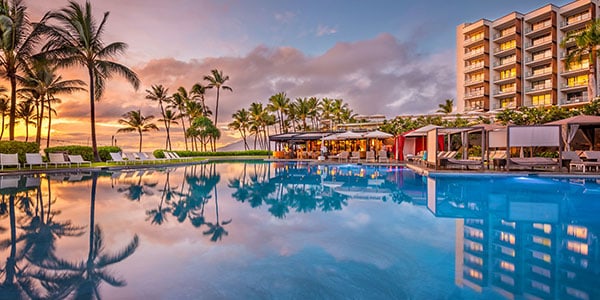 Andaz Maui
Maui, Hawaii
6th Night Free promotion combinable with Virtuoso amenities.
Booking and stay dates are now through December 20, 2022, and the promotion applies to all room types – standard guestrooms, suites, and luxury villas.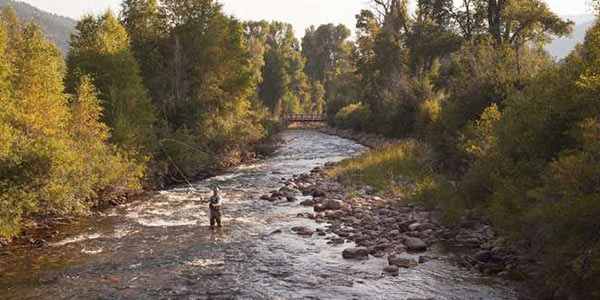 Lodge at Blue Sky
Park City, Utah
Summer Longer
Stay between May 5 – October 31, 2022 (Minimum 4 night stay)
$100 nightly resort credit to use towards wellness, dining (excludes alcohol) or activities
All-Inclusive Offer
Stay between May 5 – October 31, 2022
Breakfast, lunch, dinner, snacks and non-alcoholic beverages daily (excludes private dining)
1/2 day privately guided activity each day such as fly fishing, hiking or biking (exclusions apply)
Round Trip Salt Lake City Airport transfers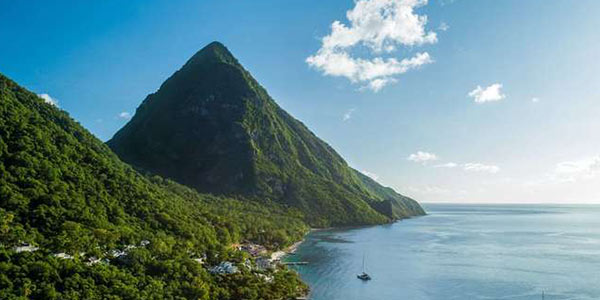 Viceroy Sugar Beach
St. Lucia
Caribbean Escape Offer
Up to 25% off all room types under Luxury Cottages & Villas, Luxury Beachfront Bungalows & The Residences
Valid for stays through December 18th 2022
Three night stay required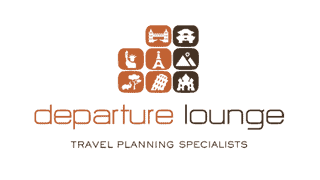 Warm Regards and Happy Travels