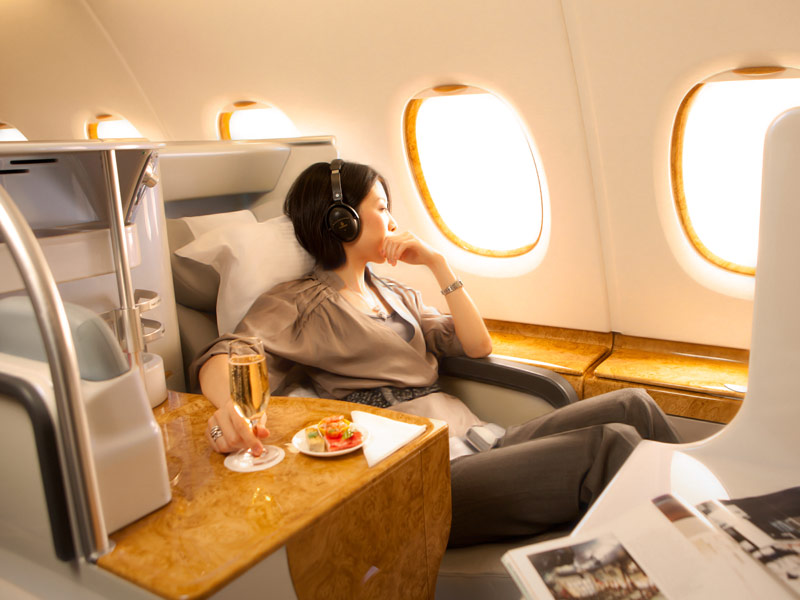 Departure Lounge's flight service offers access to the best air fares and the best routes for international premium economy, business and first class flights originating in North America and flying to another continent, as well as flights crossing coast to coast in the United States.
Call 512.322.9399 or click . . .
Flying Abroad Can Be Quite Civilized
Why Use Departure Lounge For Your Flights?
What Are The Benefits For You?
BEST FARES
For premium economy, business and first class flights from North America to another continent, we have access to the best fares.  Let us provide you with a quote.
BEST ROUTES
An attractive fare is no good if the connections and layovers are horrendous.  Let us determine the best routing and connections for you.  Your time is valuable, and we know that.
BEST SERVICE
Departure Lounge will have 24/7 access to your flight record, so if a change is needed during your trip, we are here for you.  Let us handle the hassle.  You enjoy the journey.
What Do Our Clients Have To Say?
Departure Lounge travel agents in Austin saved my family thousands off the best fares we could find online, and we wound up getting better connections too. We love this service. Knowing someone is there for us during our trip is comforting.
I use Departure Lounge travel agency in Austin for my senior execs for their international flights. I know we are getting the best value AND my key people are being taken care of without having to deal with poor connections or crazy layovers.
I fly overseas frequently for business and for leisure. Departure Lounge has all my important information, so working with them is hassle-free and I am very impressed with the fares they can secure. Flying is no longer a necessary evil for me.
We Know The Best Airlines, Planes & Airports
Departure Lounge clients trust us to know the best aircraft, seat configuration options and airports:
Comfort:  we know the best seats to keep you comfortable, awake or asleep
Dining:  people who say airplane food is no good have not flown with our preferred airlines
Entertainment:  our preferred airlines provide outstanding in-flight entertainment — movies, shows, music and more
Wi-Fi & Workspace:  if you need to work, our airline partners have the latest technology & comfortable work space
Lounge Access:  if you must spend time waiting for your flight, the right lounge can make all the difference