WE IMAGINED A DIFFERENT WAY
TO DISCOVER, CELEBRATE & PLAN TRAVEL WITH AGENTS IN AUSTIN
Departure Lounge makes the travel planning process enjoyable and rewarding.  As a travel agency in Austin and San Antonio Texas, we have a team of planning specialists and travel agents around the Austin and San Antonio area to assist you with any destination or type of travel that interests you.  As a member of the prestigious Virtuoso international travel network, Departure Lounge has access to amazing complimentary upgrades and perks for its travel clients.
When you visit the lounge, we make sure you're comfortable with a beverage of choice and lots of resources to look into options for your next adventure.  Our travel advisors meet with clients by appointment.  Let us know the destination or type of trip you want to plan, and we'll select the perfect advisor to work with you.  We have more than 30 specialists here in Central Texas, and we have 60 more across North America.
Departure Lounge also hosts frequent travel event venues in Austin & San Antonio, so let us know if you'd like to be added to our invitation list.  Our events and party venues in Austin & San Antonio always give you an opportunity to learn from an expert about a destination and/or a type of travel.
For the same price or lower that you would have paid directly, Departure Lounge can often reserve a trip for you that includes some special perks, upgrades and/or amenities.  Plus, by working with a Departure Lounge advisor, you'll have someone to watch out for you before, during and after your trip.
We love creating amazing vacations, and we have the best travel provider partners worldwide.  We look forward to collaborating with you to make your next journey outstanding.
Departure Lounge Is A Proud Member Of Virtuoso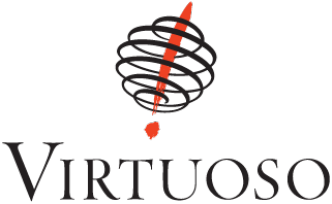 What Is Virtuoso?
And Why Is It Important To You?
Virtuoso is a global network of the best travel advisors and travel providers all focused on providing you with the best travel experiences.
BEST OF THE BEST
Virtuoso is a by-invitation membership.  To be invited, you have to be at the top of your game and a proven seller or provider of luxury travel.
BUYING POWER
The Virtuoso network produces more than $26 billion in travel sales annually. That's buying power in your favor for upgrades, perks and amenities.
TRUE RELATIONSHIPS
Departure Lounge travel advisors meet face-to-face annually with Virtuoso preferred travel providers.  When we say we know them, we know them.