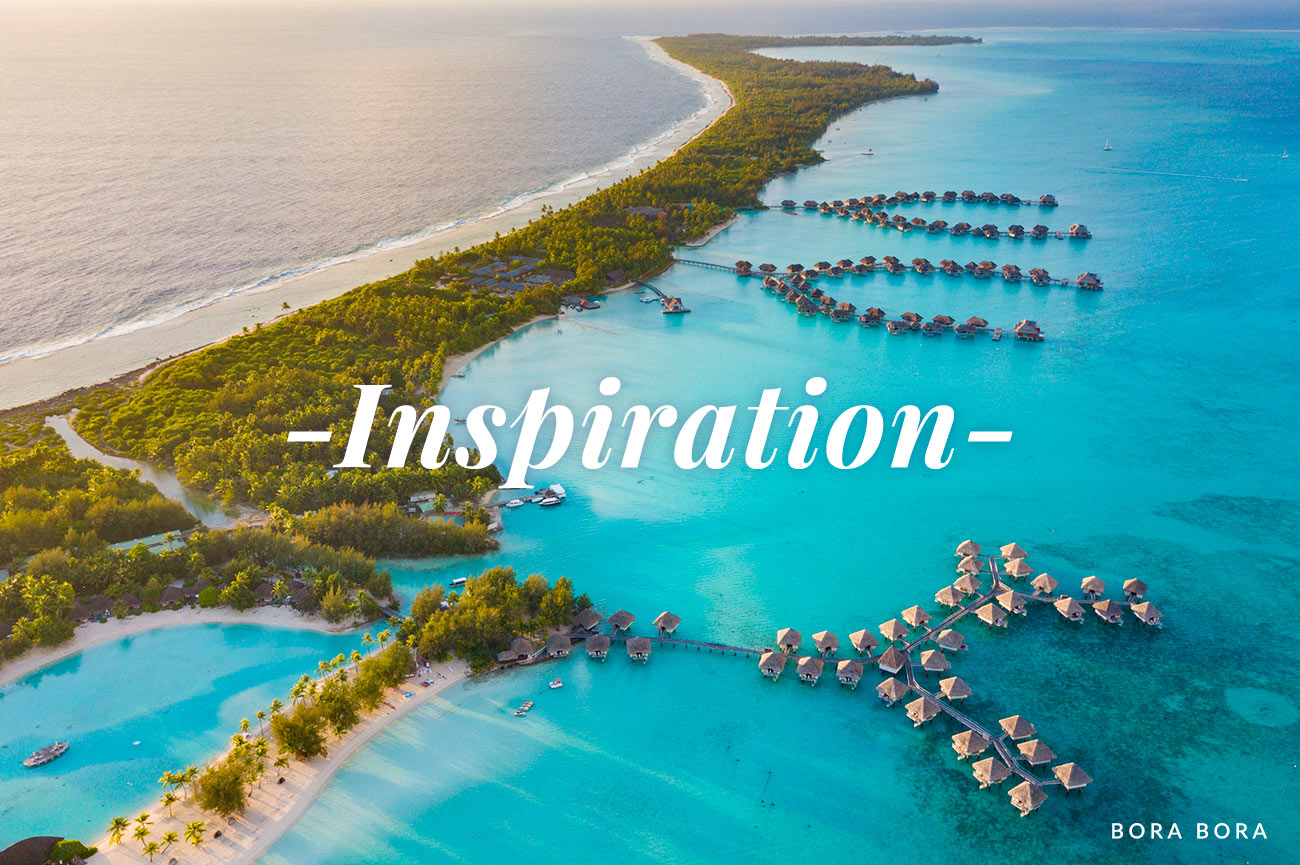 Trending Travel For The New Year
As we venture into 2021, we have to admit that there's still a lot we don't know. Many of the impediments of 2020 are still very much a reality, but we are optimistic that things will return to the normal we all remember. 
We are pleased to announce the release of our 2021 Travel Trends Report. This comprehensive guide will serve as an introduction to 25 different destinations that we expect to be big news in the travel world. These are not set itineraries, but outlines that will show you a glimpse of why each of these destinations should be on your must-visit list and inspire you to learn more. Did you know that Slovenia's culinary scene is one of Europe's best kept secrets? What about Rwanda's 15-year legacy of eco-tourism?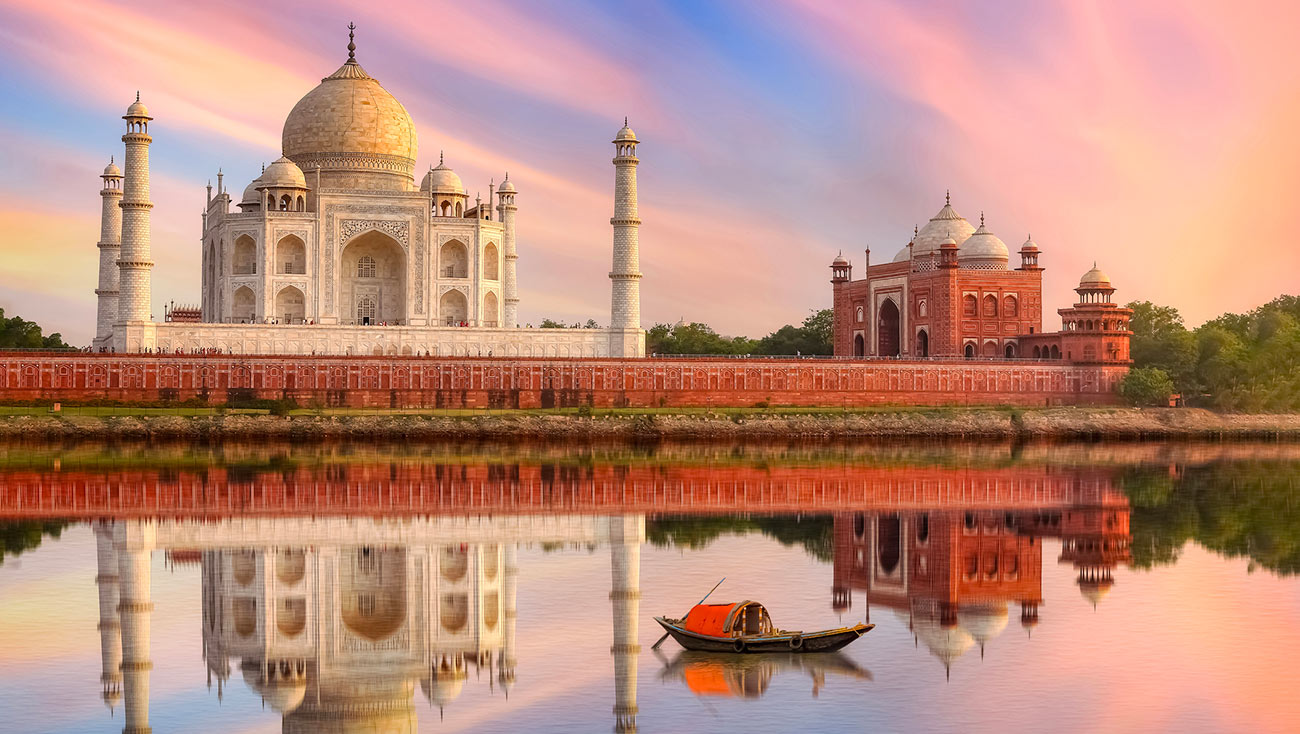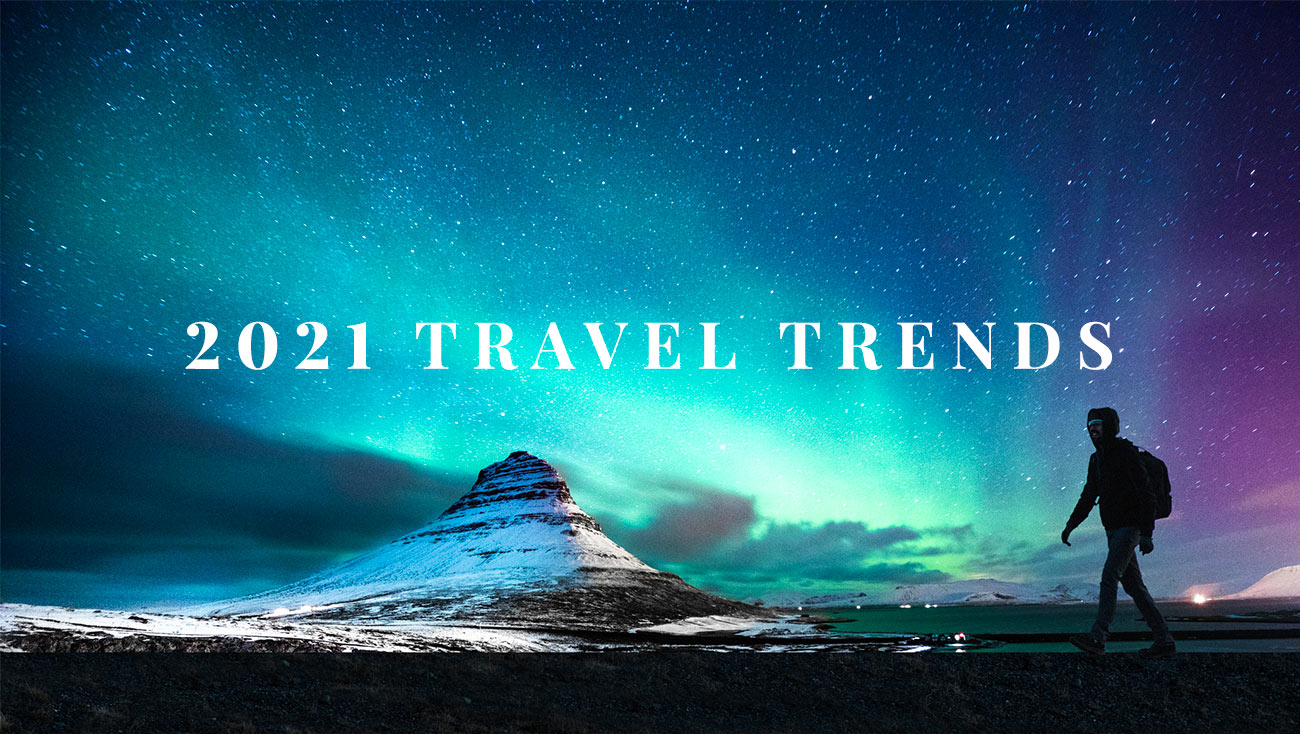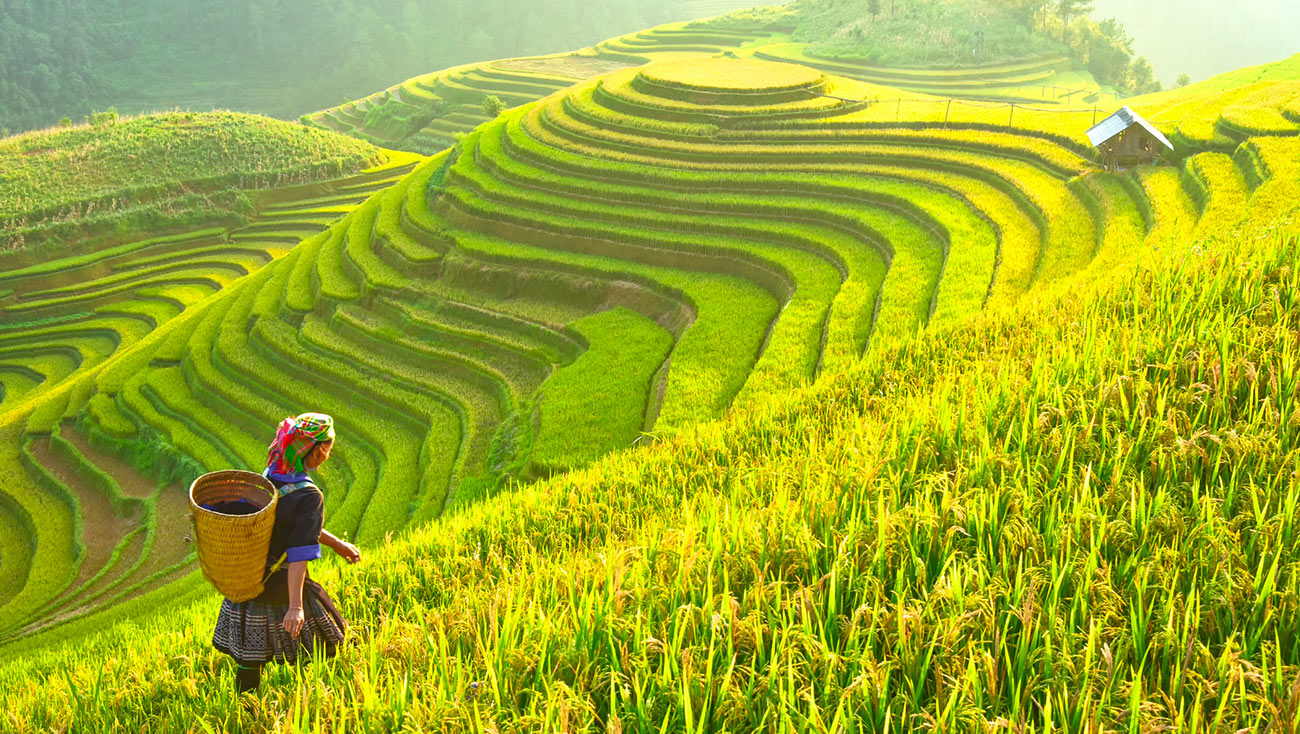 Whether you imagine yourself trekking through the wilds of Australia's Northern Territory, enjoying a sunset yoga session on the Greek island of Santorini or booking a green getaway to the Galápagos Islands, we've got you covered.  
Even though some of the destinations, properties and activities are not guaranteed to be available in the near future, planning ahead and keeping the spirit of travel alive are essential. Whether you want to plan a trip to one of these destinations several years down the line or want to learn more about what's currently open, we're here to help! 
There are a lot of places we're hoping to visit, and after reading, we hope that you are too. What are you waiting for? Dive in! 
DOWNLOAD THE REPORT!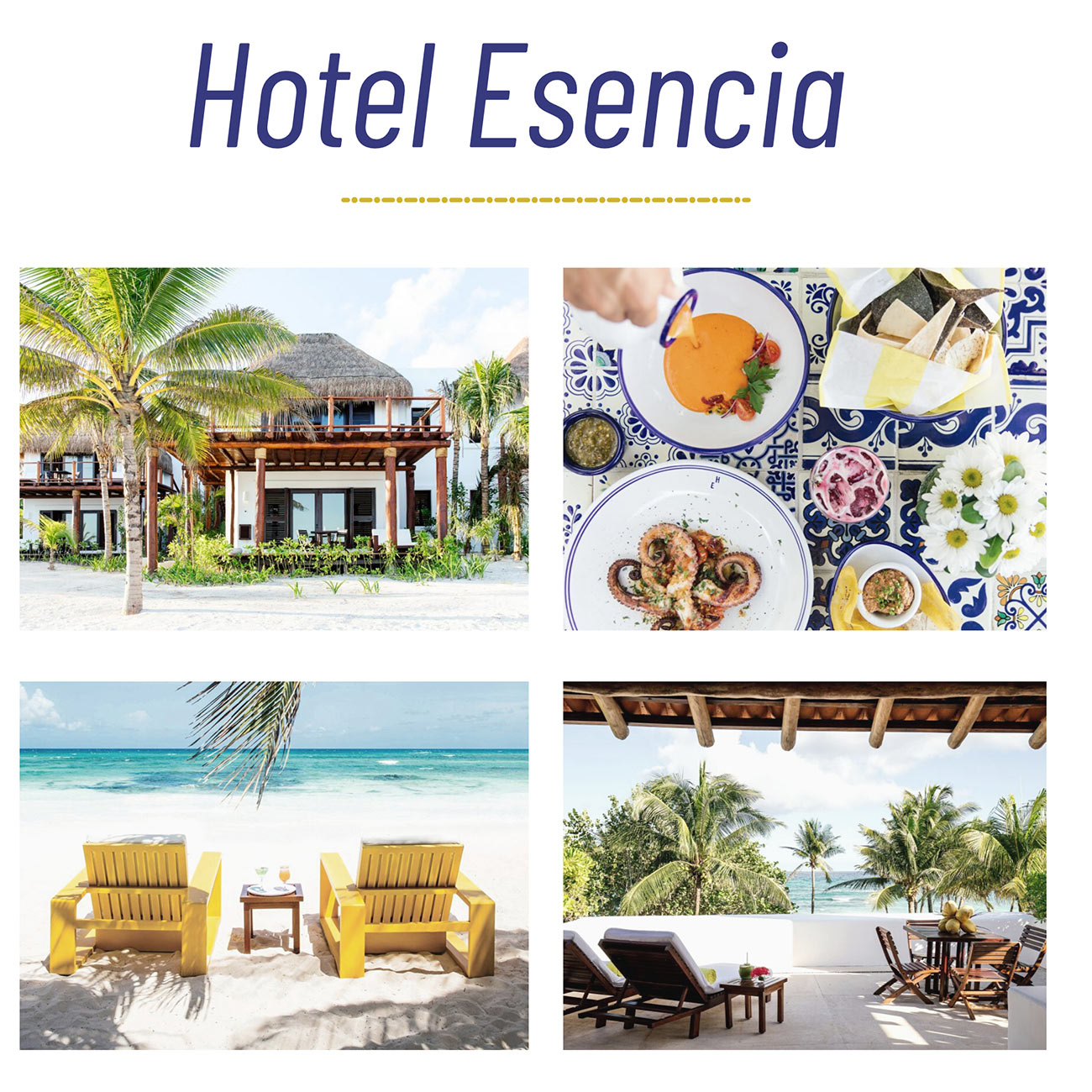 Hotel Esencia- The Jewel of the Riviera Maya
If you are looking for culture, cuisine, and comfort, look no further than Hotel Esencia. The majestic 50-acre estate is located fifty minutes south of Cancún and thirty minutes north of Tulum by car. Perfectly secluded from the world around it, the property is surrounded on the north by the primitive Mayan jungle and south by Xpu-Ha cove, often referred to as the most beautiful stretch of the Mayan Riviera.
Originally built as the private hideaway home of an Italian duchess on the most beautiful beach of the Mayan Riviera, it later became a hotel. Feel like royalty and relax by the serene comforts of this timeless mansion for some time.
The Main House remains the hotel's centerpiece, around which footpaths lead to only 42 suites and 3 villas where guests enjoy genuine privacy and top-flight hospitality. Ideally situated far from huge resorts and the roar of pleasure boats, the immaculate bay of Xpu-Ha is a natural haven where each year sea turtles make their nests. Hotel Esencia invites the happy few who know how rare it is to find a truly unique place to make it their home in the tropics.
Book for seven nights or more and enjoy all food and soft drinks included in your stay. Explore and discover your favorite dishes at any of their three Restaurants and cocktail, juice, and coffee bars.
BLACKOUT DATES: MARCH 29, 2021 TO APRIL 12, 2021.
THIS PROMOTION IS VALID THROUGH OCTOBER 31, 2021, AND IS NOT COMBINABLE WITH OTHER PROMOTIONS.
Reserve your stay with Departure Lounge and also receive these complimentary upgrades and perks:
Upgrade on arrival, subject to availability
Daily Full breakfast for two guests per bedroom, served in Mistura Xpu-Ha or Café Esencia
 $100 USD Equivalent Spa Services credit, to be utilized during stay (not combinable, no cash value if not redeemed in full
Bottle of wine
Early check-in/late check-out, subject to availability
Complimentary Wi-Fi
Whether you are looking to feel like royalty or tap into your adventurous spirit, this gem has it all.
BOOK YOUR MAGICAL GETAWAY NOW!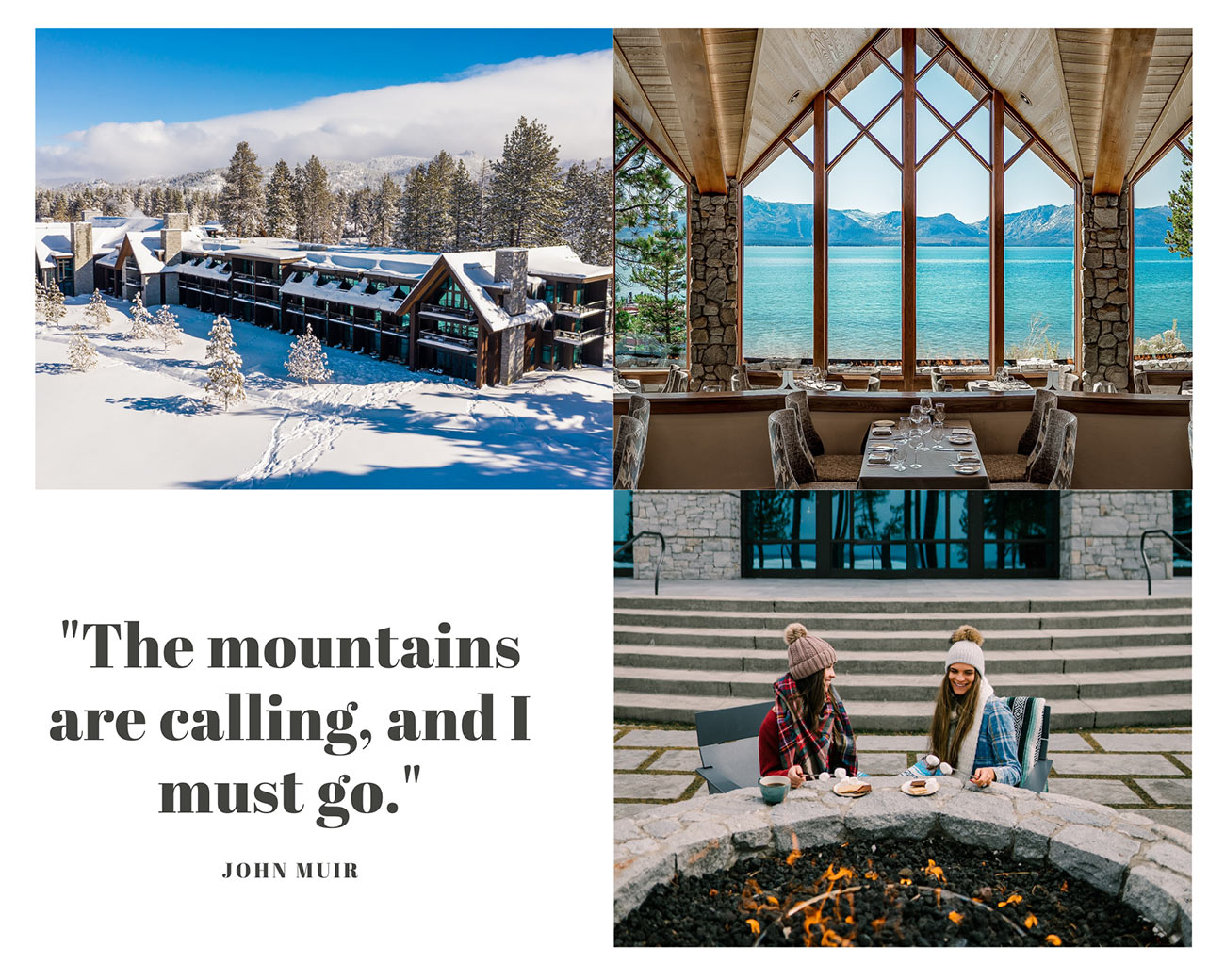 Stay in Wonder at the Edgewood Tahoe Resort

Nestled on the shores of Lake Tahoe, North America's largest alpine lake, and bounded by the majestic peaks of the Sierra, you'll find Edgewood Tahoe Resort.
The Lodge at Edgewood Tahoe is home to 154 luxurious rooms and suites, each with its own gas fireplace, private deck or terrace, soaking tub, and walk-in shower. Enjoy gourmet dining, a relaxing day at the spa, legendary golf, or explore the many fabled outdoor activities Lake Tahoe has to offer.
Why we love it?
- Lake Tahoe's most luxurious accommodations
- Breathtaking lakefront views
- Beachfront services with championship golf
- World-class skiing at Heavenly Mountain
- LEED-Certified environment stewardship
Book now and enjoy 15% off the Best Flexible Rate, plus receive one $50 Resort Credit to use at your choice of Edgewood offering. Offer is valid for a minimum of two-night stay January 31, 2021.
Reserve your stay with Departure Lounge and also receive these complimentary upgrades and perks:
Upgrade on arrival, subject to availability
$60 Daily Breakfast Credit, to be utilized in either Bistro Restaurant or In-Room Dining
$100 USD Resort or Hotel credit to be utilized during stay (not combinable, not valid on room rate, no cash value if not redeemed in full)
Early check-in/late check-out, subject to availability
Complimentary Wi-Fi
Indulge in your wanderlust and go to the mountains.
CONTACT A DEPARTURE LOUNGE ADVISOR TO GET STARTED!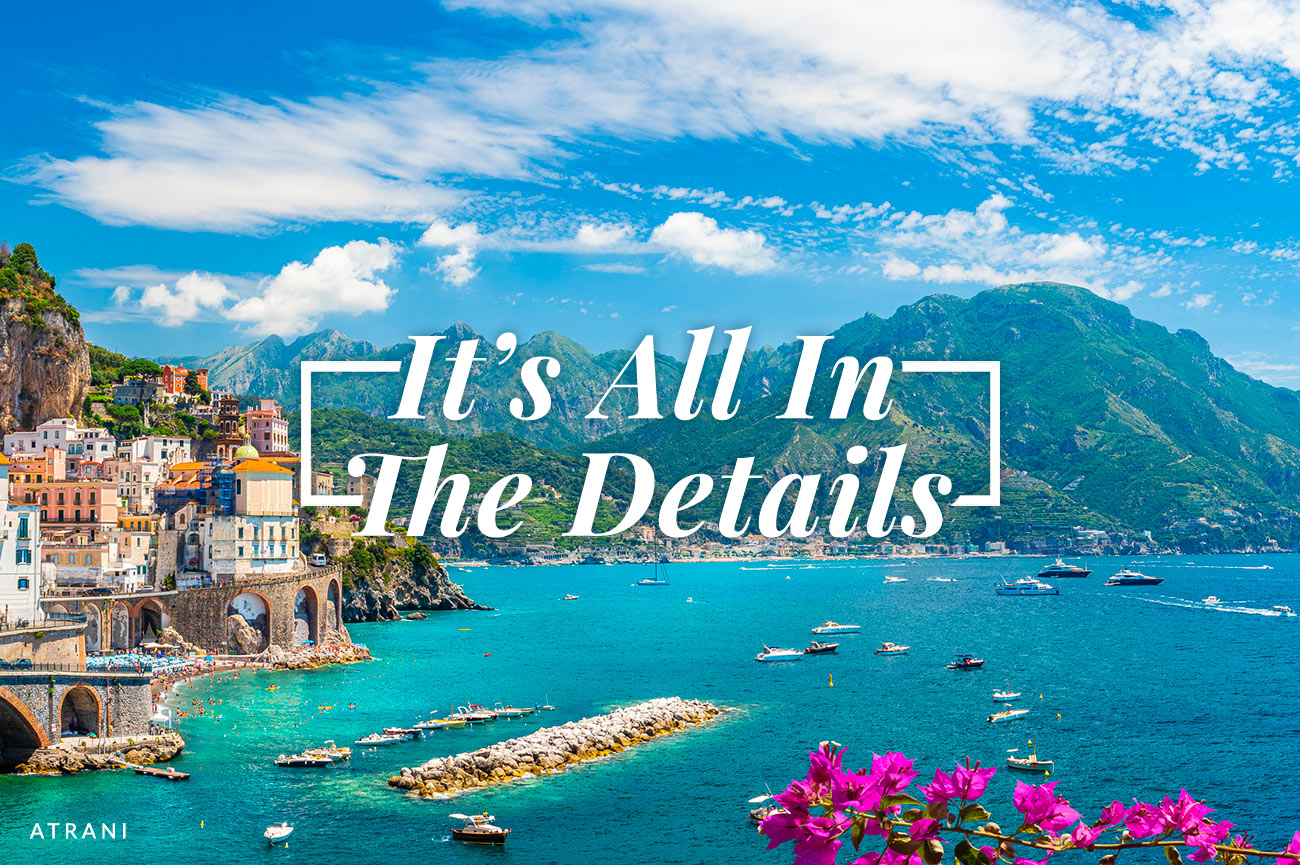 Inspirational Italy 
Back in November, Travel + Leisure announced Italy as their 2021 Destination of the Year. It's not hard to see why. Italy is a cultural hub—from its mind-blowing regional cuisine to its deep historical roots. While the country's borders currently remain closed, we're here to give you some ideas of where along "the boot" to head once restrictions are lifted. 
Two regions that have jumped to the top of our must-visit list are slightly unfamiliar to the average American tourist—Puglia and Umbria.  Comprising the "heel" of Italian "boot," Puglia is often missed by visitors, along with the neighboring region of Calabria. It's a wonder as to why, since this tiny corner of the country is jam-packed with fascinating architecture and the origin spot for many of the typical Italian foods recognized by foreigners.  Not to miss are the trulli di Alberobello. Easily one of the most architecturally distinct villages in all of Italy, the white-washed cottages with conical roofs look like a setting straight out of a fairytale.

It would be easy to call the region of Umbria the heart of Italy. Situated nearly equidistant between Naples to the south and Bologna to the north, it's also completely landlocked. As a result, the cuisine here is earthy and hearty—think truffles, sharply flavored Pecorino cheese, porchetta and dishes with bases of grains and beans. A visit to this region, which may just be Italy's best kept secret, wouldn't be complete without a day or two spent in the capital of Perugia. The city boasts a well-preserved historic town center with detailed stone architecture and winding streets. Not to miss is the gallery of medieval and renaissance art at the Galleria Nazionale dell'Umbria and the Piazza IV Novembre and its beautiful Maggiore Fountain. 

Wandering the streets of Assisi is practically mandatory. The birthplace of the well-known Saint Francis (or San Francesco to the Italians), his namesake basilica, a UNESCO World Heritage Site, is a must-visit. Situated on the western slope of Mount Subasio, the sunsets in Assisi are notably spectacular to witness.  
This year, it only seems right that a familiar favorite is at the top of our travel wish list. A dose of that Italian spirit, after all, is good for the soul. 
LET'S TALK ITALIAN ITINERARIES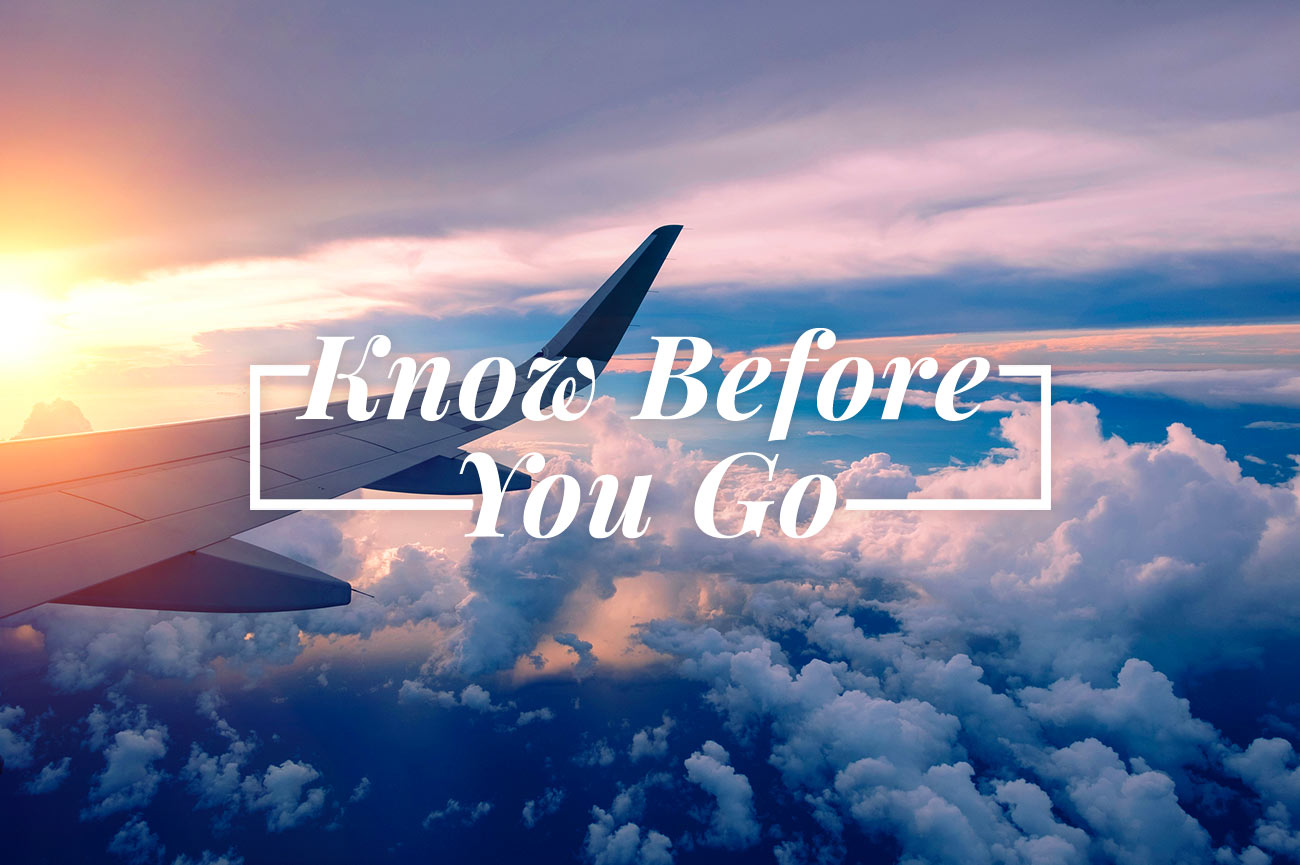 Air Update: 2021
It's no secret that one common reservation among those looking to get out and explore the world again is air travel. What sanitation protocols are different airlines following?  What tests and paperwork are needed to guarantee a seamless journey to your chosen destination? These are all questions that we, as your travel advisor, are here to answer. In these uncertain times, we want you to know that we are committed to keeping you updated on the latest developments when it comes to flying in the age of COVID.  
One important development is that as of December 9th, American Airlines now offers its customers pre-flight COVID-19 testing in partnership with LetsGetChecked. This service is specifically for flights to domestic destinations where travel restrictions have been implemented.
 In addition, Delta and United have permanently eliminated international change fees. Going forward, Delta will waive its $200 international fee for any flight originating in the United States, or flights between the U.S., Mexico and Caribbean. This change, however, excludes basic economy fares. This change came about as a way to increase trip flexibility for customers currently, as well as after the pandemic subsides. It will apply to all tickets purchased through March 2021. United and American Airlines are applying similar changes, with American also nixing their same-day standby fee.  
As airlines shift their policies to better accommodate their customers, we're here to make sure that you're aware of every move they make for your benefit.
ASK US ABOUT AIR TRAVEL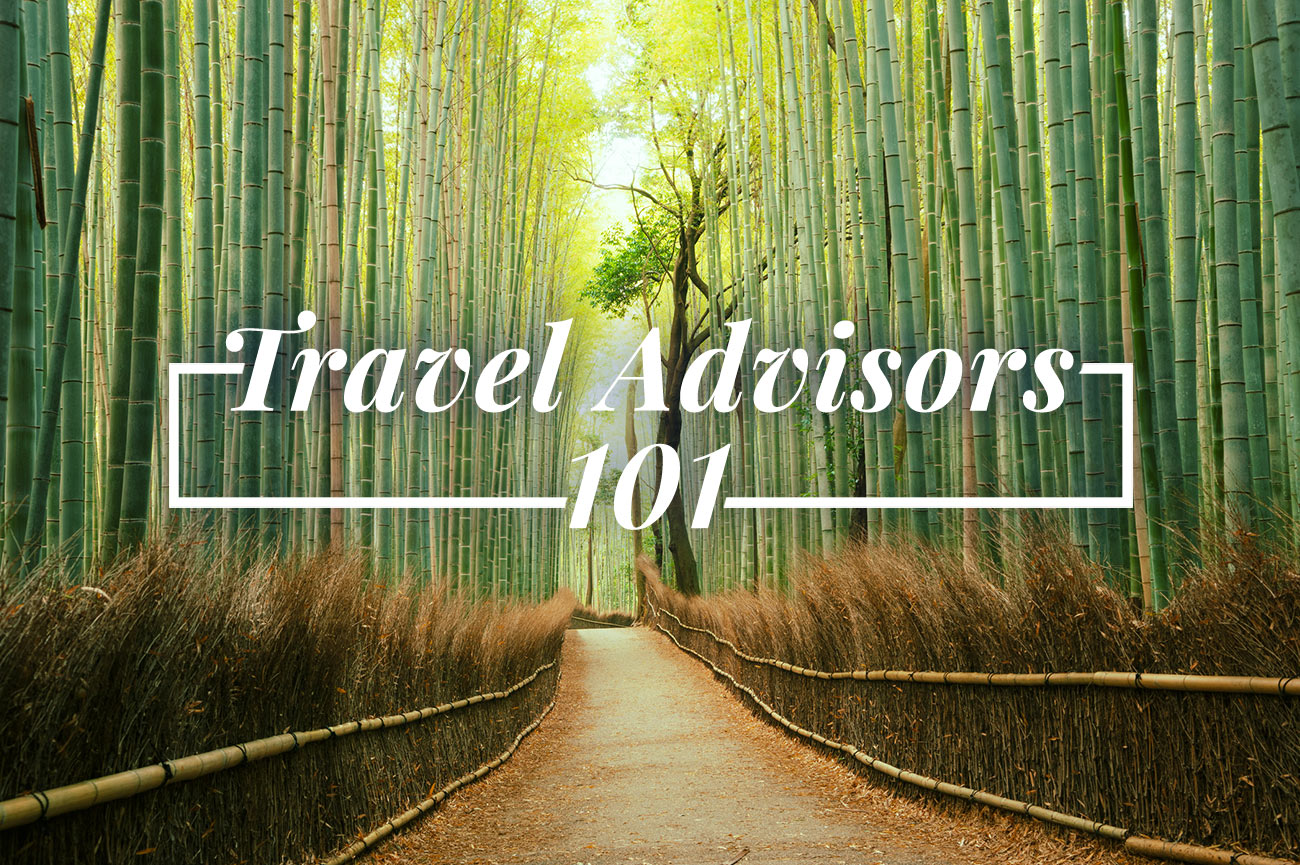 Navigating the New Year 
We hope that you were able to ring in the new year safely and joyfully! While we may have left 2020 behind, much of its uncertainty and problems still remain. That's why even in 2021, travel advisors are still going to be your best defense against the uncertainty of trip planning in the new year and beyond.
Travel technology—from online booking to virtual tours of properties and attractions—has made planning a vacation infinitely more accessible to the average person. There's no argument there. However, it's also made the process infinitely more complex, and in a day and age where travel is as complex as it's ever been, just starting the process can seem overwhelming. That's why it's essential to have an experienced travel advisor in your corner.  
Over the course of 2020, we have made it our prerogative to become experts on this new, and ever-changing, travel landscape. Planning far in advance, knowing what attractions are open and available to tourists, keeping up with what's needed to enter a country, obtaining travel or medical insurance, and even knowing who to call if you or someone in your party gets sick—these are just some of the areas where we can not only answer your questions, but make the overall process of crafting your next adventure as seamless as possible.  
As always, please keep in touch! We'd love to know what kinds of vacations you're dreaming about and which destinations in the Trends Report appeal to you! 
WHAT ARE YOUR 2021 TRAVEL RESOLUTIONS?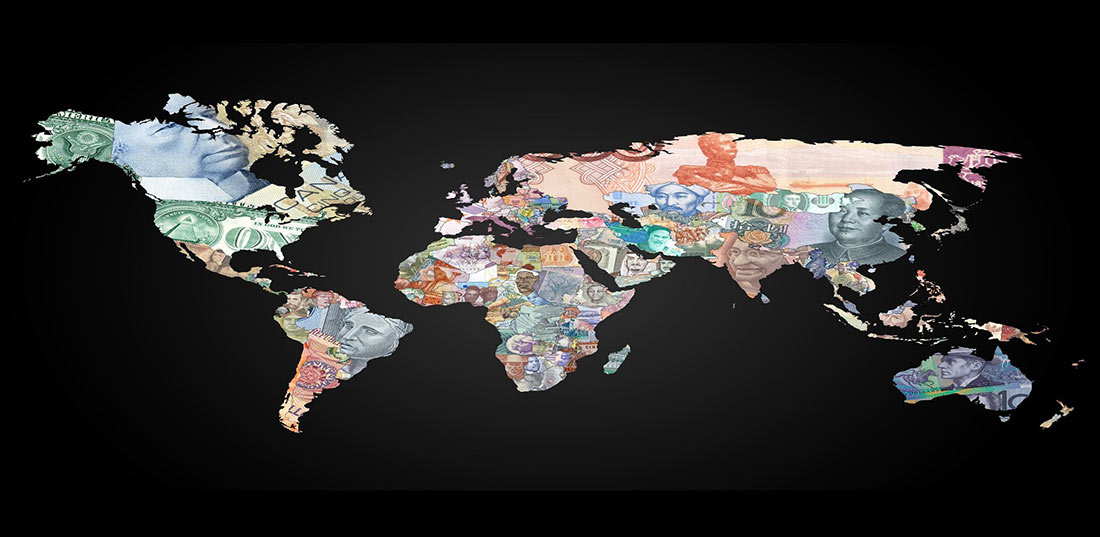 Departure Lounge VIP Offers
For the current VIP special travel values and insider access options, click below.
VIEW YOUR VIP OFFERS
This message is sent to you because you are a client or opted into our email list. If you are not interested in receiving more emails like this one, unsubscribe below. This email has been sent on our behalf by Gold Start LLC, 120 Madeira Drive Northeast #220, Albuquerque, NM 87108, United States