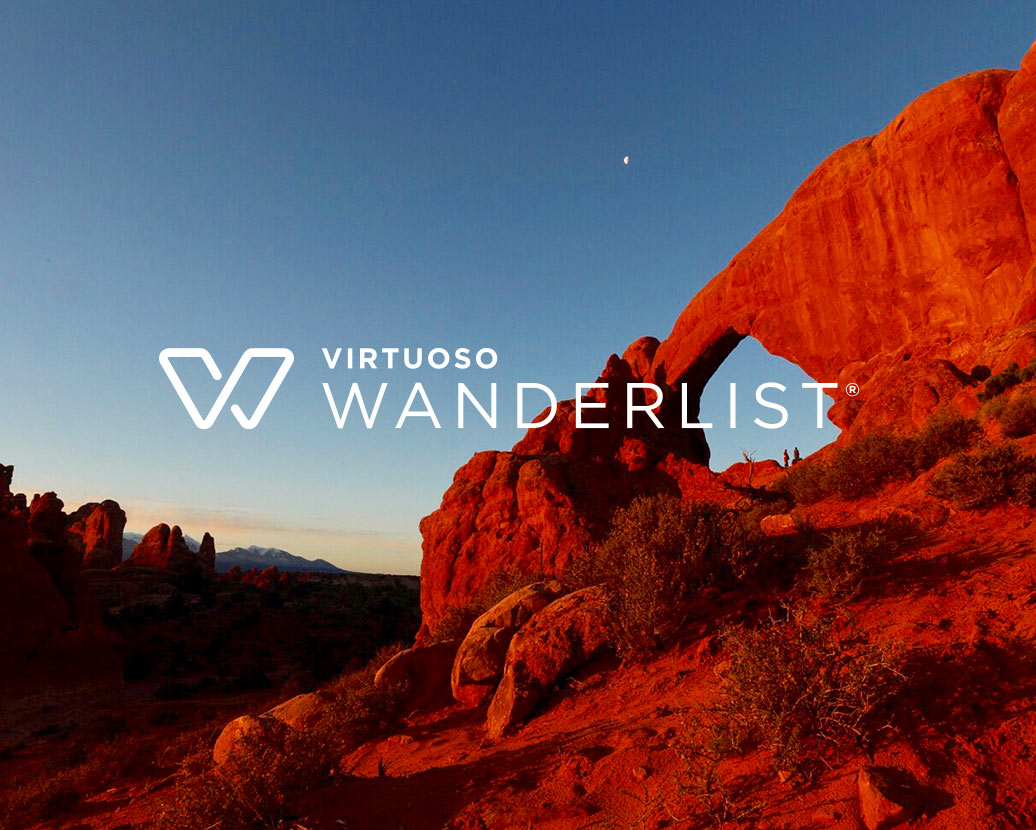 What's on your Wanderlist?
Your travel dreams have places to go, and Virtuoso Wanderlist is the best place to collect, organize, and share all of them with your friends and family. Contact your Departure Lounge travel advisor to start creating your own Wanderlist today.
Client Events at Departure Lounge
Cindy Holloway updated Departure Lounge travel clients on the world-class hotels, resorts, trains, barges and river vessels of Belmond last week. Take a look! 
Don't miss our next in person event with American Airlines on October 12th!  
LEARN MORE/RSVP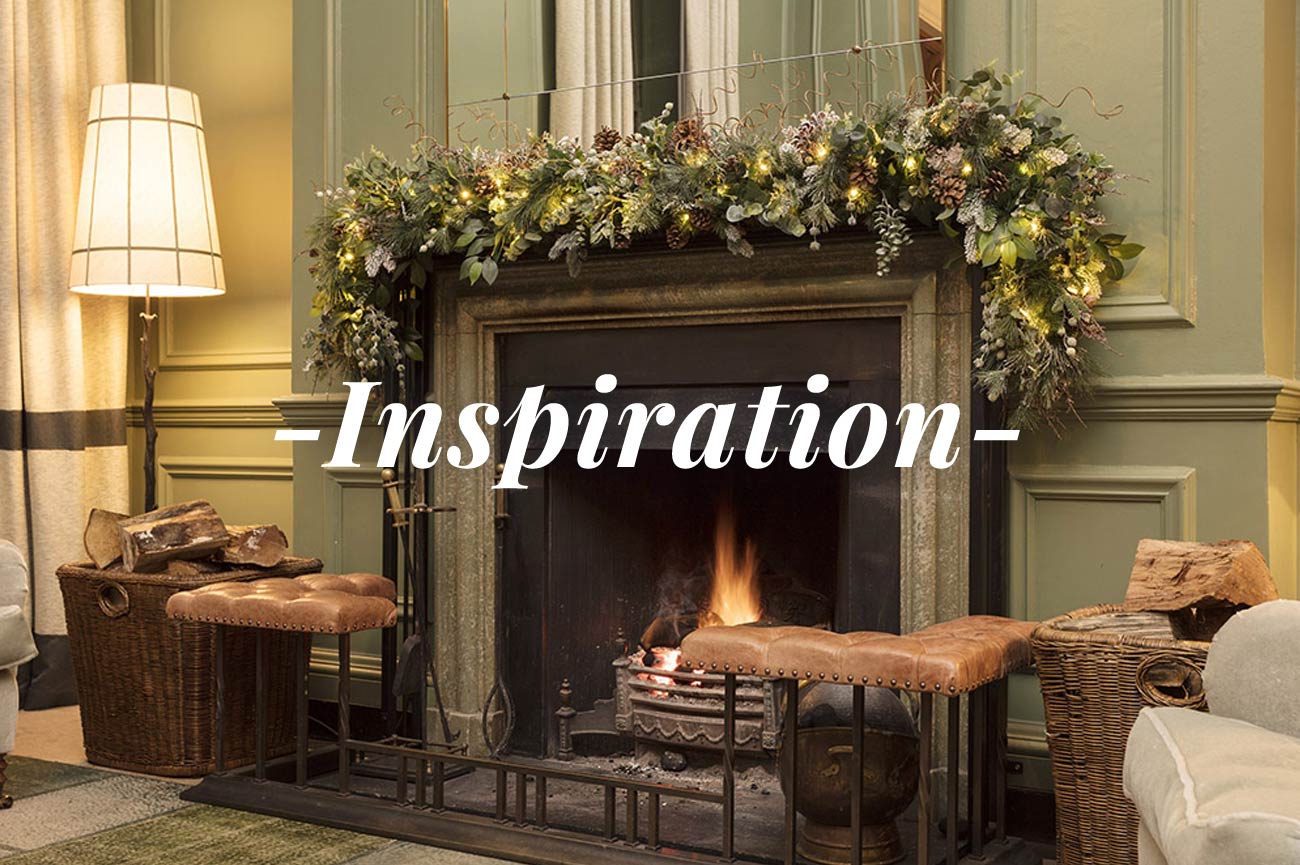 Gleneagles
How to Have the Happiest of Holidays in the U.K. and Ireland
There's much to be said about a traditional holiday experience—days spent surrounded by family, delicious food, and beloved traditions all set against the coziest of backdrops. For those who love to travel during this special time of year, booking a "house party" style vacation package is the best way to bring that familiar experience wherever you go. Incredibly popular in the U.K. and Ireland, we selected a handful of unique holiday house party options to inspire you this upcoming season and beyond.
SCOTLAND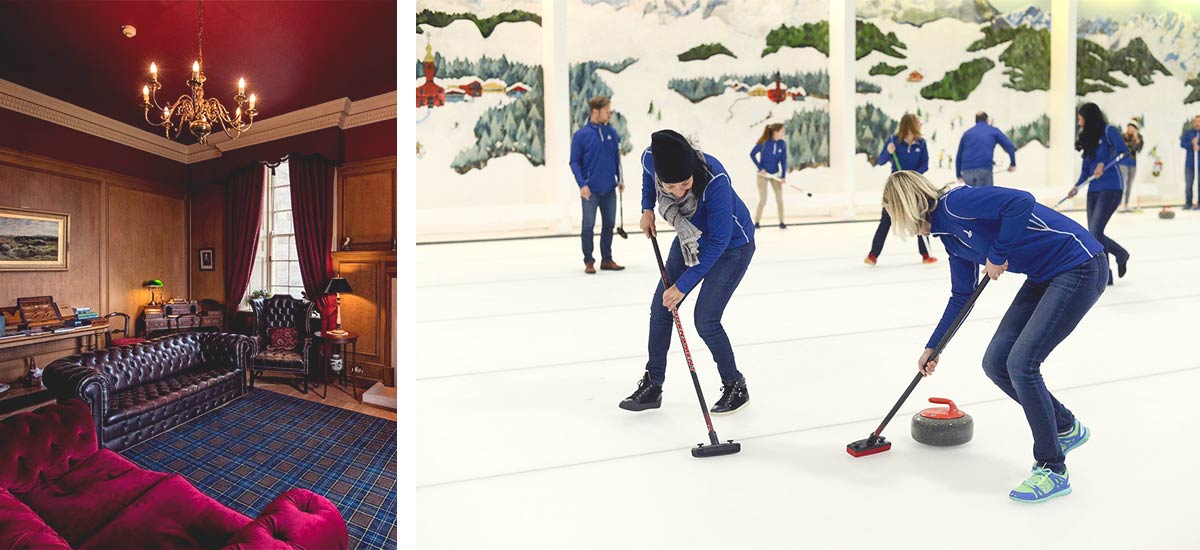 Glenapp Castle
Ring in 2022 in style with Glenapp Castle's New Year House Party. This three-day experience includes a stay in one of their luxurious suites, banquets, an ice curling competition, and of course, lots of champagne to toast to the new year. Famous for its sprawling gardens, world-class spa, and close proximity to six award-winning golf courses, Glenapp Castle's location is perfectly balanced by its fairytale-like setting.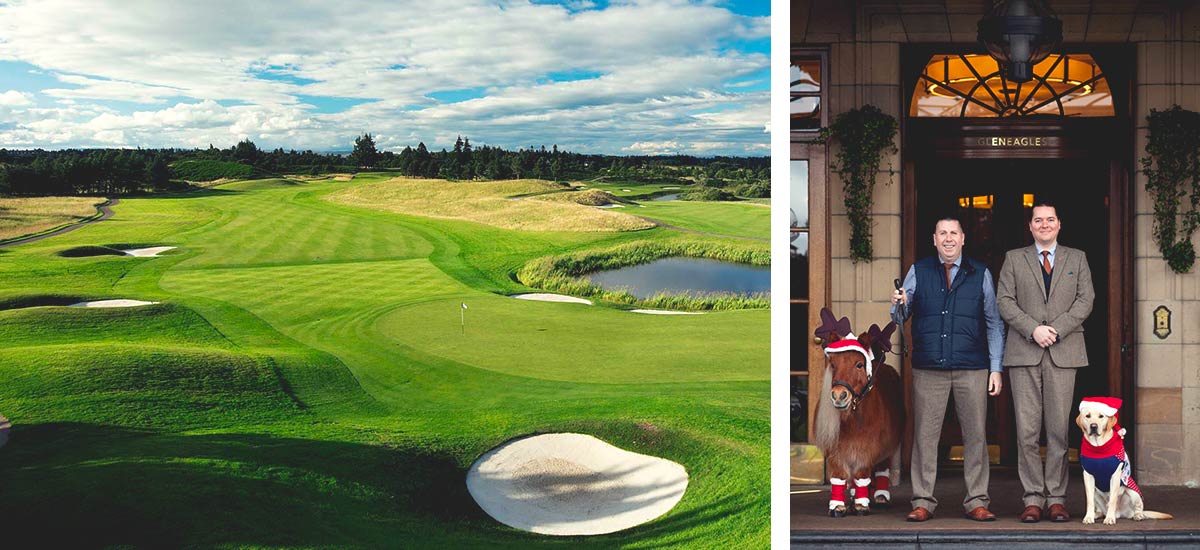 Gleneagles
Situated in the heart of the Scottish countryside, Gleneagles is a luxury hotel, spa, and golfing destination. With ten on-site restaurants, indulging in excellent cuisine underscores your entire stay. Spend either Christmas or New Year's in style with their three-night packages. All food and entertainment is included, with the option to add on an additional night. Especially anticipated are Hogmanay festivities, a word the Scottish use for New Year's Eve.
ENGLAND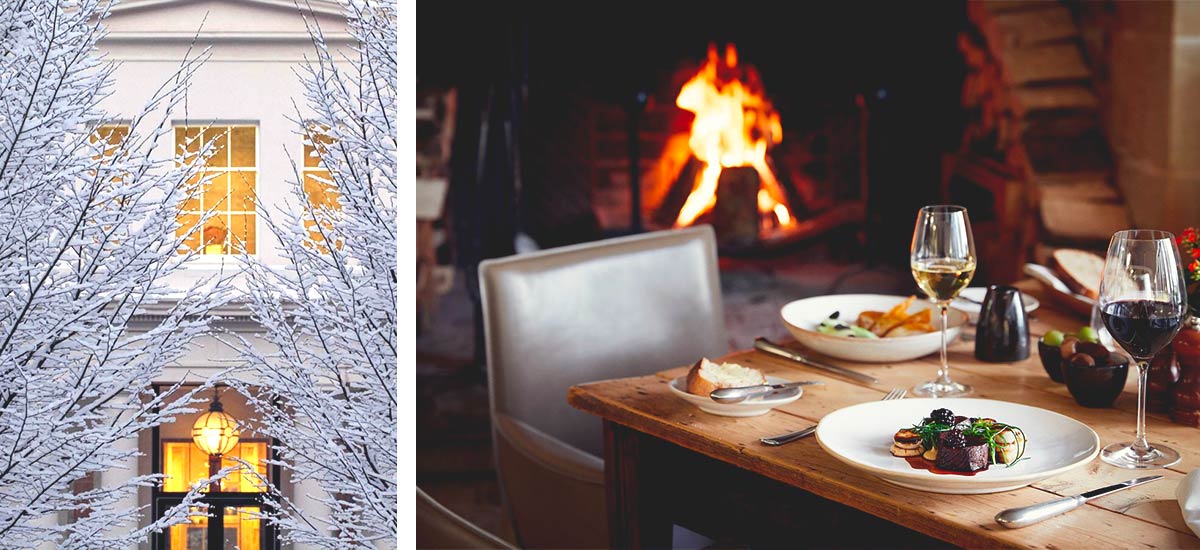 Coworth Park
This 18th-century country house in the English county of Berkshire is the definition of luxury. Part of the Dorchester Collection, Coworth Park is known for its romantic setting and world-class dining experiences. Welcome in the new year with their two-night package that's fun for the whole family. Parents can enjoy a champagne afternoon tea while the kids can participate in a children's storytime activity.
IRELAND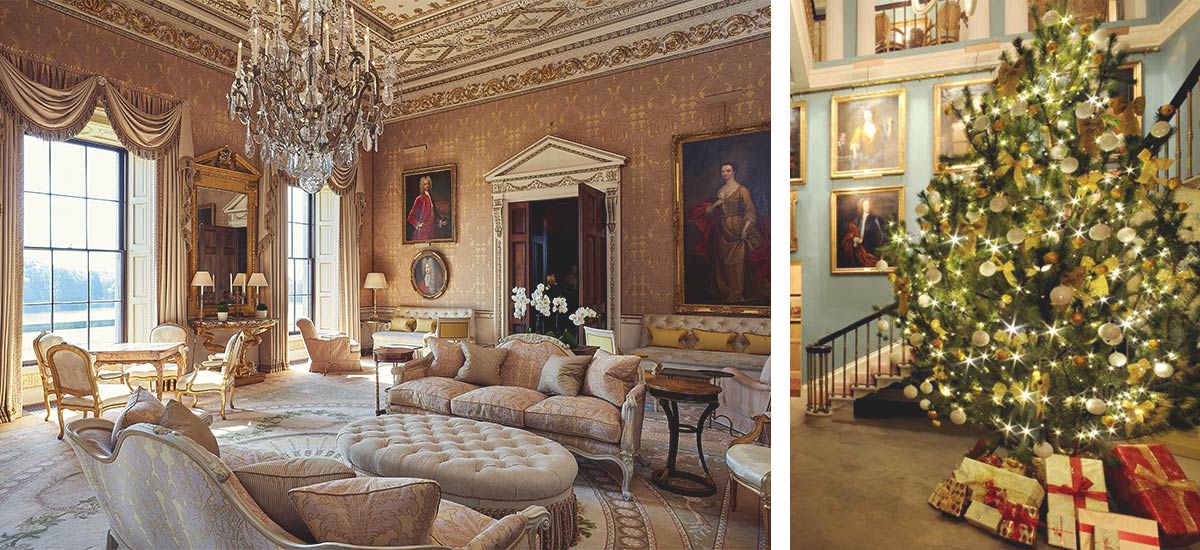 Ballyfin
A lavish Regency-era mansion situated in the heart of Ireland, Ballyfin is the perfect setting for those looking to escape the modern world's stresses. With only 20 rooms, the main draw to this property—besides the beautiful surroundings—is privacy like few other destinations offer. Spend the holidays in style with their Christmas and New Year's Celebration Packages. Highlights include wine tastings, Christmas movies, banquets, horse-drawn carriage rides, and a falconry experience.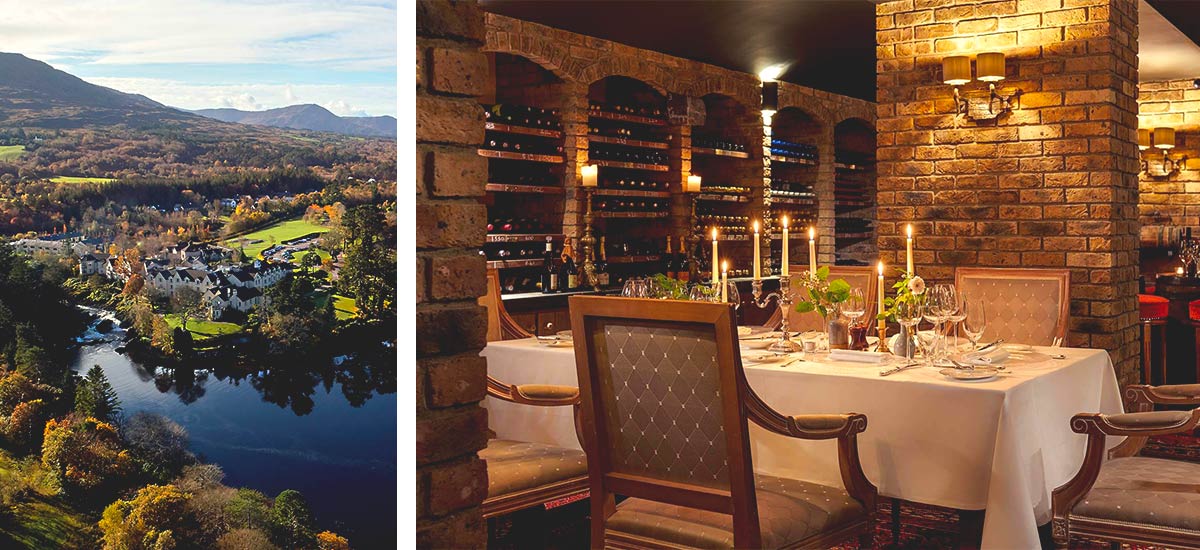 Sheen Falls Lodge
Located near Kenmare Bay in County Kerry of Southwest Ireland, Sheen Falls Lodge is a gorgeous estate set on 300 picturesque acres. Boasting one of the largest wine cellars in the country, their extensive wine list pairs impeccably with the cuisine offered at The Falls Restaurant. Ring in the new year at this magnificent property with a two or three-night package. Highlights include a New Year's Eve dinner and a full Irish breakfast each morning.  
Learn how to NOT be home for the holidays!  
GET THE PARTY STARTED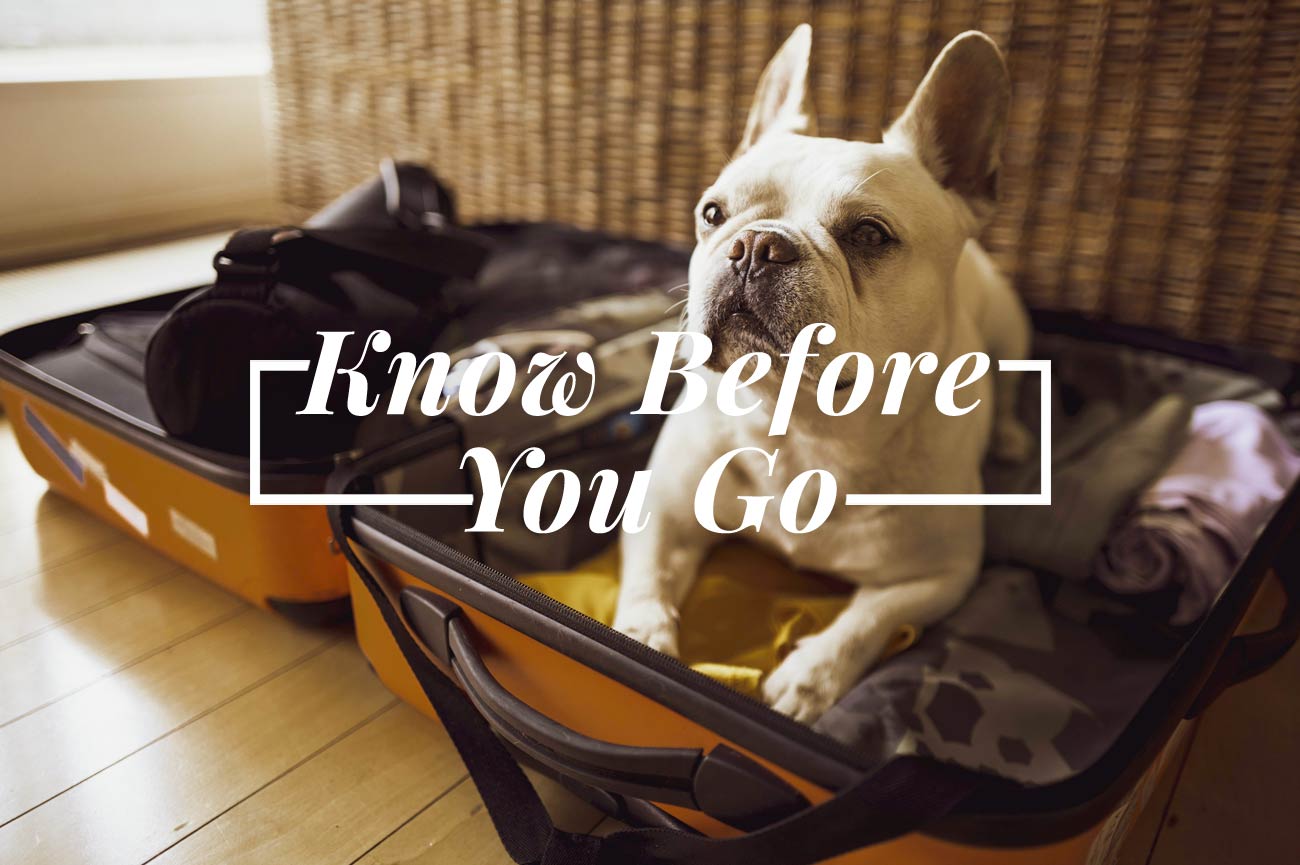 Everything You Need to Know About Pet Travel
With travelers taking less frequent but much more extended trips, airlines and hotels are making it much easier to bring man's best friend along for the journey. Traveling with your pet isn't difficult, but there can be many hoops to jump through, including pre-travel vet appointments, applying for a pet passport, and knowing airline size and weight restrictions. We're here to help you navigate every step along the way. An excellent place to start is knowing the regulations specific to your destination, and we've compiled a list of popular places to get you started! 
Traveling to Italy with a pet can be done in one of two ways. First, travelers can apply for an EU Pet Passport, which allows them to freely travel throughout the EU (save for additional entry requirements in Ireland, Finland, Malta, and Norway). Suppose your pet doesn't have a passport. In that case, other requirements include identification with a microchip, rabies vaccination and mandatory waiting period, and a co-signature with a USDA Accredited Veterinarian and your USDA APHIS Veterinary Services Endorsement Office. Passports require updating when your pet receives a new vaccine, and a health certificate is valid for four months from the date of issue.  

Bringing your dog or cat to Mexico is relatively easy. There is no longer a health certificate requirement. Instead, travelers are required to visit the Mexican Animal and Plant Health Inspection Office to have their pets examined with personnel working with SENASICA to make sure they are in good health. Additionally, if you frequently travel between the U.S. and Mexico with your dog, you can request to register for the Frequent Traveler Pet Program.
In the Caribbean each island tends to have its own regulations. The Dominican Republic, for example, requires a similar health certificate as pets entering Italy without a passport. The form is valid for ten days after issuance. It requires a co-signature with a USDA Accredited Veterinarian and your USDA APHIS Veterinary Services Endorsement Office, in addition to a rabies vaccine. The best way to check the specific entry requirements is by visiting the Animal and Plant Health Inspection Service area on the USDA's website and selecting your destination.  
Don't see your dream vacation destination on the list? No matter where you want to go, we are here to make sure the travel experience for you and your four-legged friend goes off without a hitch.  
PLAN A PURR-FECT GETAWAY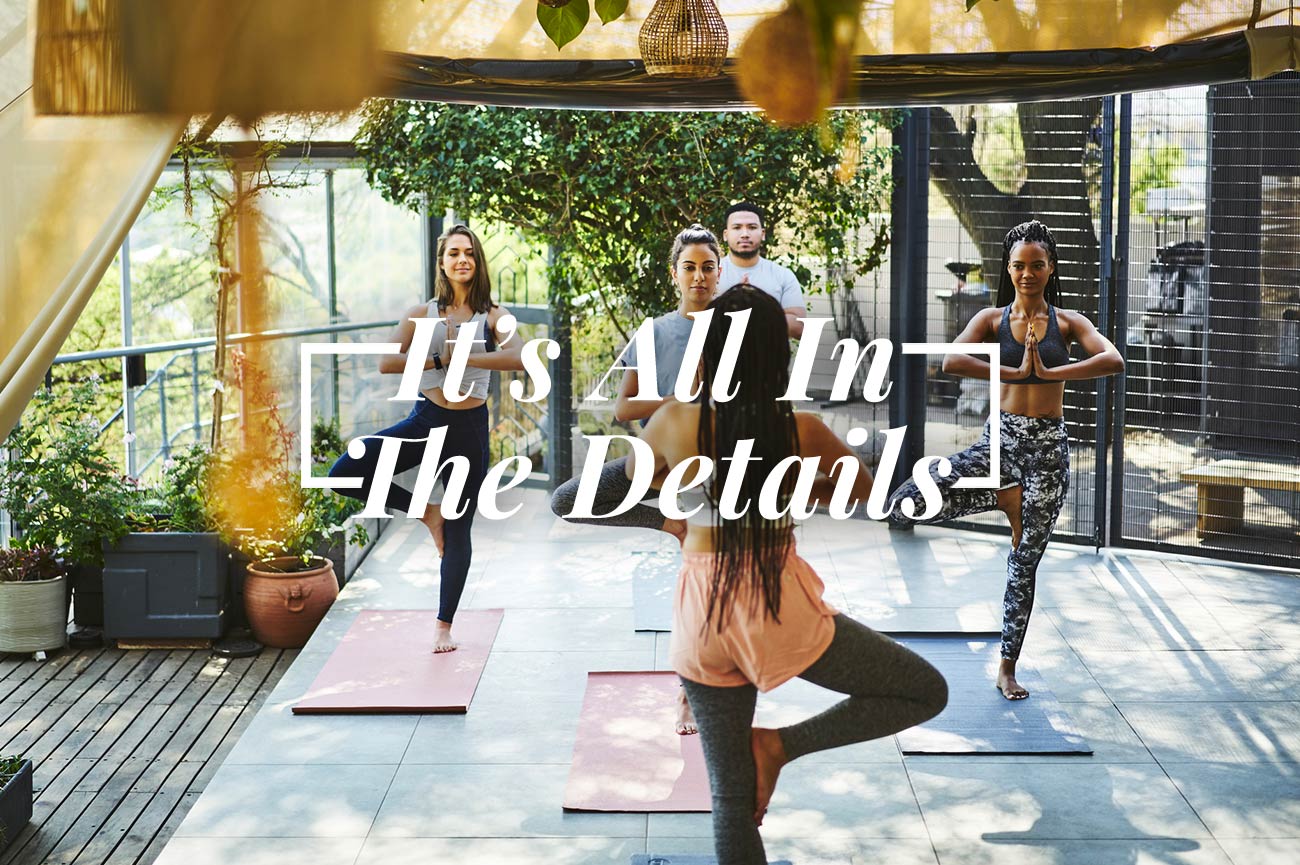 Transformational Travel
Transformational travel has been a hot-button topic for a couple of years now, but it wasn't until recently that it's reached new heights. Akin to experimental travel, this vacation style is all about returning home with a changed worldview following self-reflection and interaction with a new place or culture. However, this life-changing experience isn't a "one size fits all" situation. There are several flavors of transformational travel destinations to choose from, and we're here to tell you all about them!  
The first kind of transformational travel destination may seem obvious—places that help you learn. Think cities rich in historical landmarks and UNESCO World Heritage Sites. These are destinations that encourage visitors to discover. Learning the history of a place is nothing short of an enlightening experience. They are transformative in their ability to expand the mind.  
The second kind of transformational travel destination tests your comfort zone. Think safaris, biking tours, and treks to summit mountains. These destinations teach visitors less about their history and more about those who seek out the challenges they offer. These destinations are about self-discovery and learning just how far you are willing to go to accomplish a goal.  
Finally, there are transformational travel destinations geared towards wellness. Think spa resorts and yoga retreats. Like destinations that test your comfort zone, it's about looking inward, but in a much more peaceful way. You're not there to test your strength but to slow down, reconnect with your senses, and find yourself amidst the chaos of the modern world.  
Whatever type of transformational travel you're looking for, we're here to help you find the destination that works best for you. 
LET'S PLAN A TRIP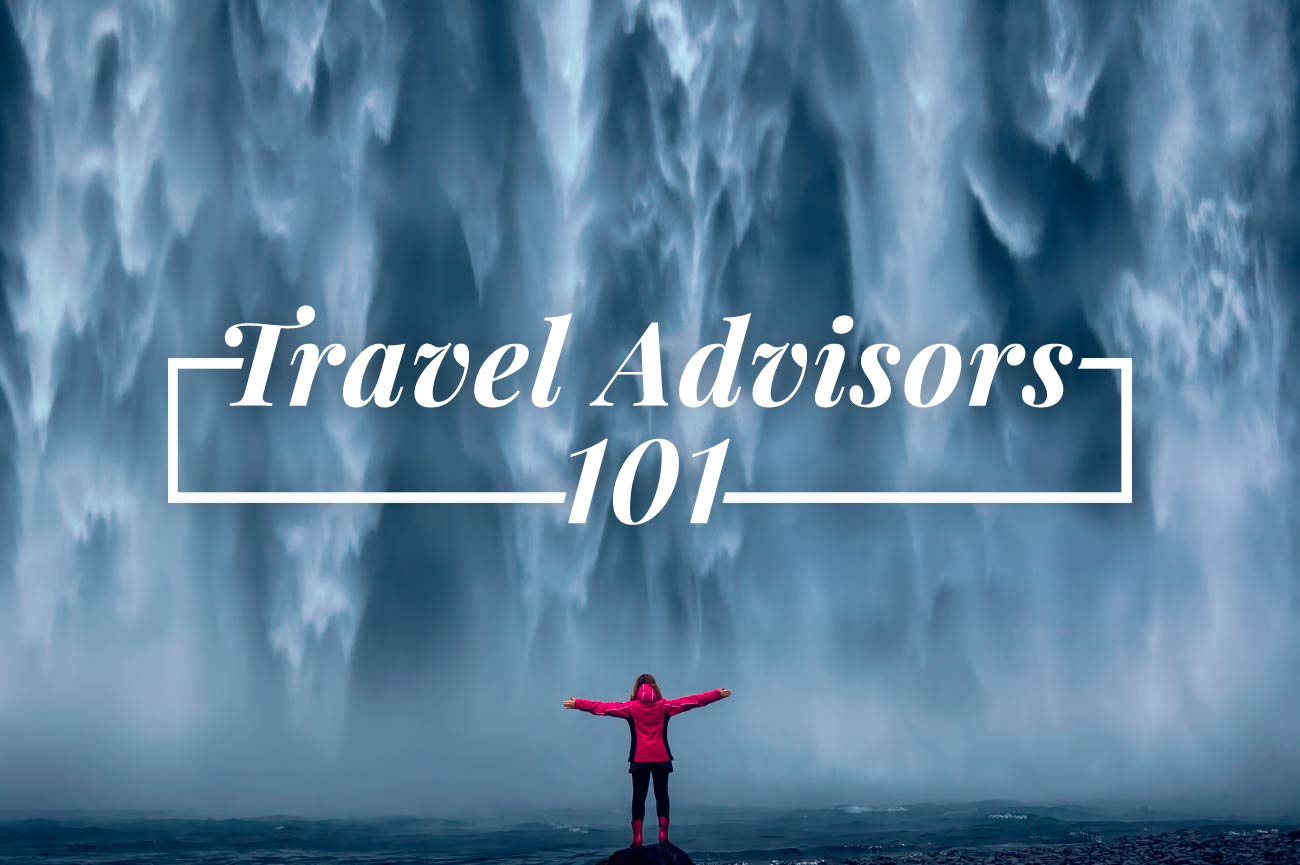 Skógafoss Waterfall, Iceland
The Staying Power of a Travel Advisor
With the holidays just around the corner, it's no surprise that many have travel on the brain. This is a time of year where families come together, and maybe, for the first time in over a year. While you're thinking about what gifts to give your loved ones or what dish you're bringing to the holiday dinner, we're in the background, booking flights and finalizing hotel details—just as we always have.  
There's no argument that the past year and a half has been one of the most difficult the travel world has seen in a long time, and we're still working our way back towards normalcy. Yet, through it all, we have been there to answer your questions, book adventures for the future, and above all, navigate the ever-changing travel landscape.  
No matter the circumstances, we are here to ensure you have the best travel experience you can have, whether your trip is next week or next year.  
HOW CAN WE HELP?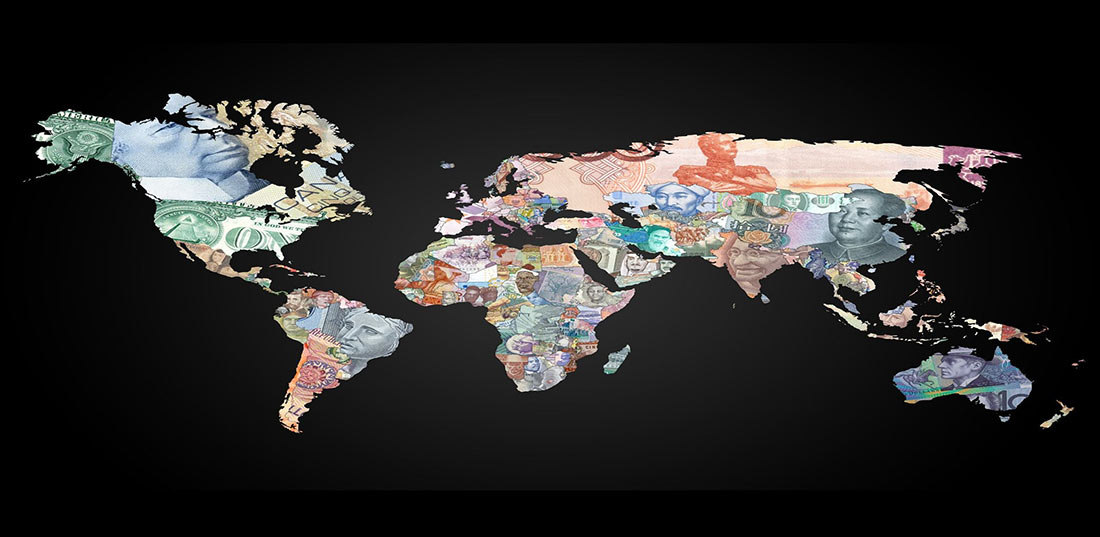 Preferred Partners Offers
Here are a few of the current promotions available to Departure Lounge clients: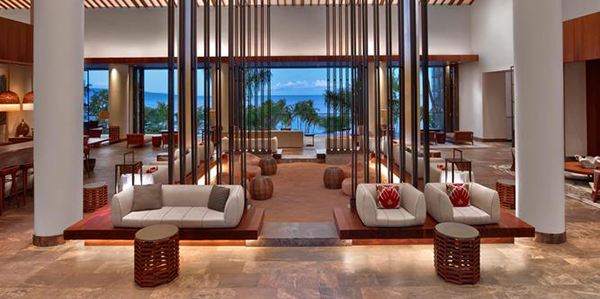 Andaz Maui at Wailea Resort
Maui, Hawaii
• Book now to receive every consecutive 6th night free on stays from January 3 - December 20, 2021
• $100 Resort credit in Awili Spa & Salon
• Early check-in, late checkout, and upgrade based on availability.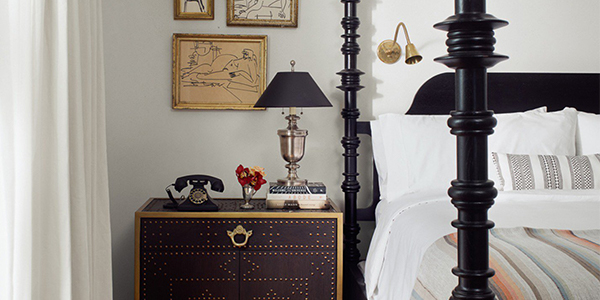 Commodore Perry Estate, Auberge Resort Collection
Austin, Texas
• $100 resort credit 
• Daily breakfast for two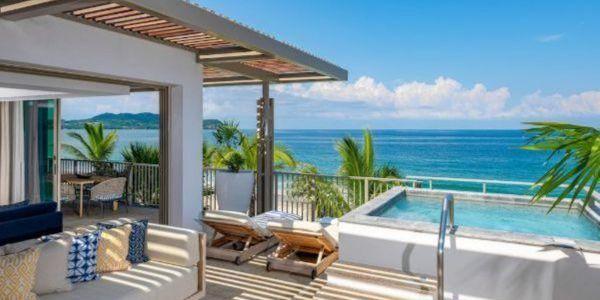 Conrad Punta De Mita 
Riviera Nayarit, Mexico
• Stay 7 nights with discounted rate 
• Roundtrip transportation 
• $200usd food and beverages credit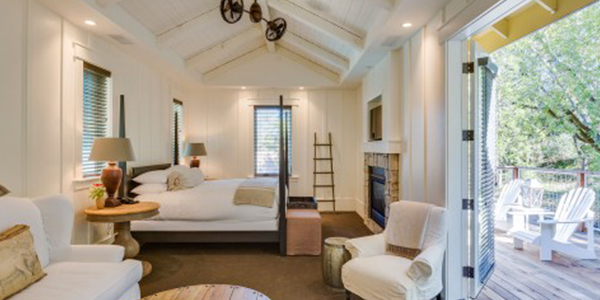 Farmhouse Inn
Sonoma, California
• Exclusive California resident rate
• $50 dining credit to FARMSTAND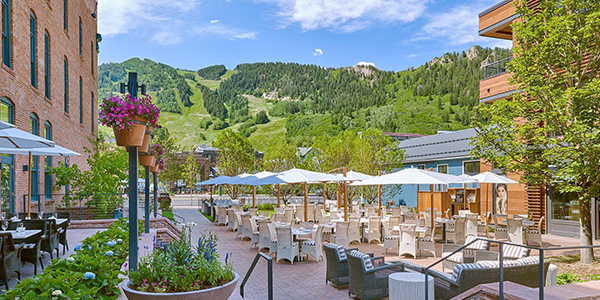 Hotel Jerome
Aspen, Colorado
• Receive a $100 nightly resort credit when you book an Executive Suite or One Bedroom Suite to enjoy your choice of iconic dining, relaxing spa treatments, or signature cocktails.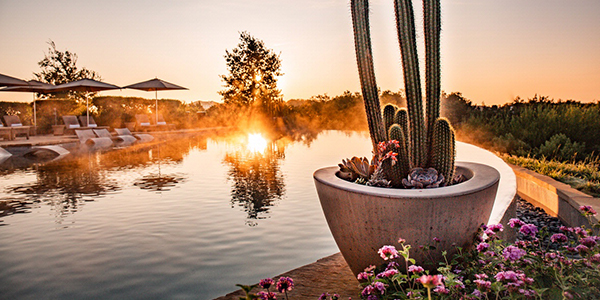 La Cantera Resort & Spa 
San Antonio, Texas
• Resort Accommodations 
• One Round of Golf at the Palmer or Resort Course per Registered Adult per Night
• Signature La Cantera Golf Cap (1 per adult) Provided at Golf Check-In
• Daily breakfast for two (up to $30 value per adult)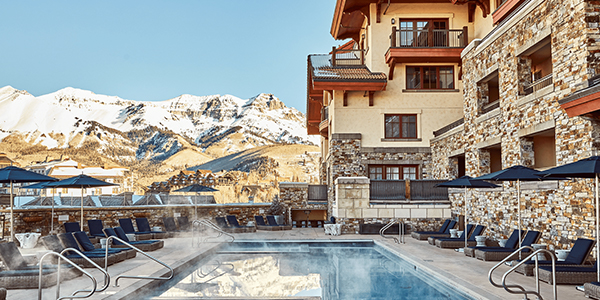 Madeline Hotel & Residences
Telluride, Colorado
• 4th night free
• For stays beginning May 26, 2021
• Blackout dates may apply and are subject to change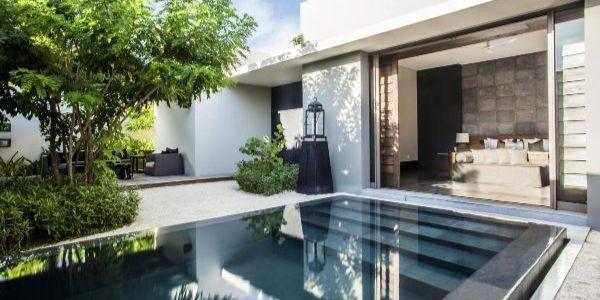 Nizuc Resort & Spa
Cancun, Mexico
• Includes a daily breakfast at our restaurant for up to two people per room
• Valid only during breakfast hours 7am-12pm
• Travel through December 19, 2021. Some restrictions may apply.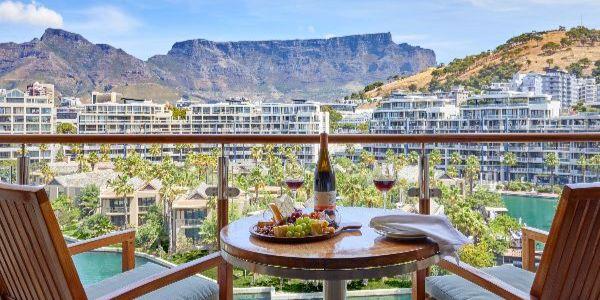 One&Only Cape Town
Cape Town, South Africa
• Exclusive accommodation rates

• 25% off food and beverage

• 10% off laundry services

• Complimentary 60min massage per person at the One&Only Spa every week

• Round airport transfers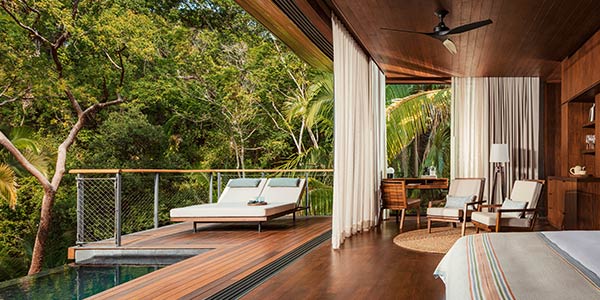 One&Only Mandarina
Riviera Nayarit, Mexico
• Book 3 nights in one of our eco-designer Treehouses, Cliff Villas, and Villa Banderas, and stay the 4th night on us, with delicious daily breakfasts.

• For stays in the Ridge Treehouse, Ocean Treehouse, Cliff Villa, Ocean Cliff Villa, or Villa Banderas the offer includes:

• One complimentary night with our Stay 4, Pay 3 offer

• Complimentary Full American Breakfast, daily for two

• Minimum 4 nights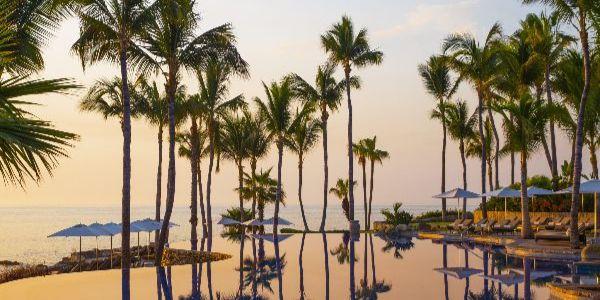 One&Only Palmilla
Cabo San Lucas, Mexico
• Stay 21 nights

• Exclusive accommodation rates

• $500 weekly resort credit to be enjoyed at any of our F&B, Spa and Retail outlets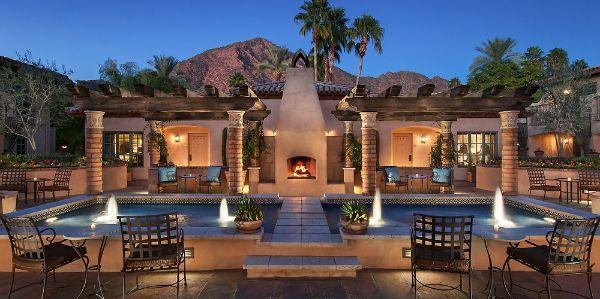 Royal Palms Resort & Spa
Phoenix, Arizona
• Stay 3 or more nights and save 15% off.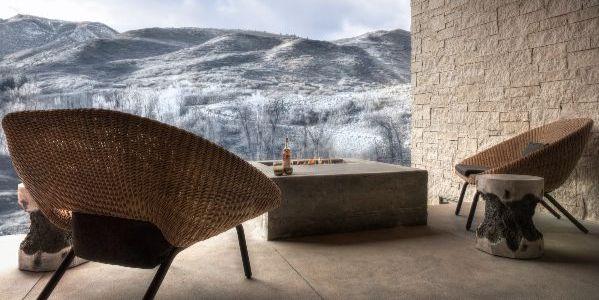 The Lodge at Blue Sky
Park City, Utah
• Receive a $100 per night resort credit to apply to an adventure, wellness or culinary experience

• Minimum 4-night stay

• May 1 - October 31, 2021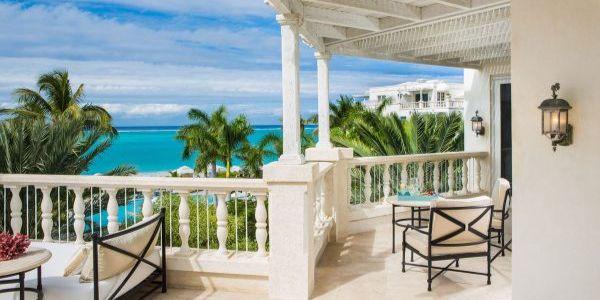 The Palms, Turks and Caicos
Turks and Caicos Islands
• Up to 40% off 
• This offer applies to all suite and penthouse categories.
• Book now for stays until December 19, 2021. 
• Certain Restrictions apply.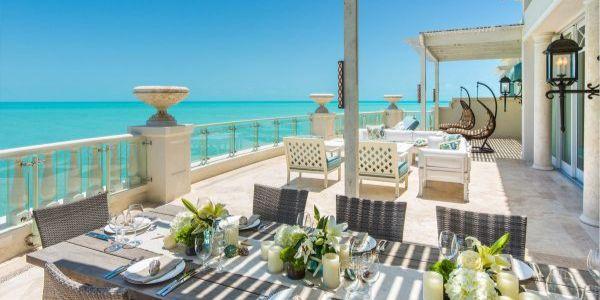 The Shore Club at Turks & Caicos
Turks and Caicos Islands
• Save 25% on 4-, 5- and 6-bedroom oceanfront villas through December 21, 2021.
• by June 30, 2021.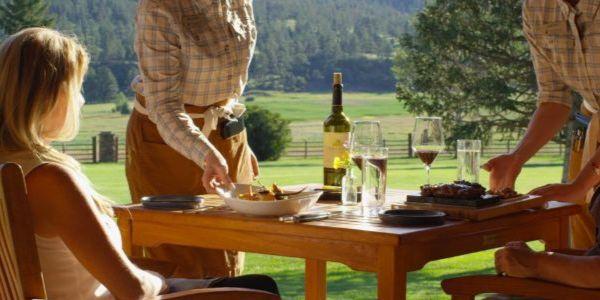 Vermejo, a Ted Turner Reserve
Raton, New Mexico
• Vermejo's 4 Peaks in 5 Days Tour
• July 10, 2021 - July 16, 2021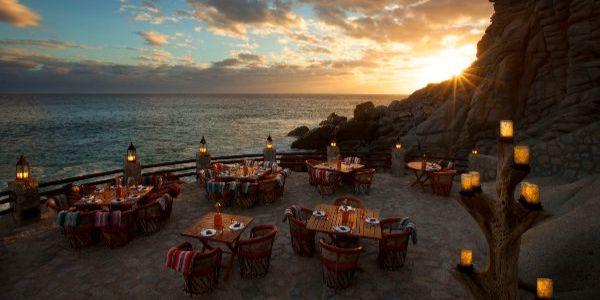 Waldorf Astoria Los Cabos Pedregal
Cabo San Lucas, Mexico
• Stay 3 nights and enjoy a complimentary fourth night 
• Full breakfast for two each morning in our signature restaurant Don Manuel's, two breakfasts per bedroom
• Round trip airport transfers to and from San Jose del Cabo Airport (SJD), including a personal greeting by our airport host and escort to your private car (1 Luxury Vehicle for up to 5 people)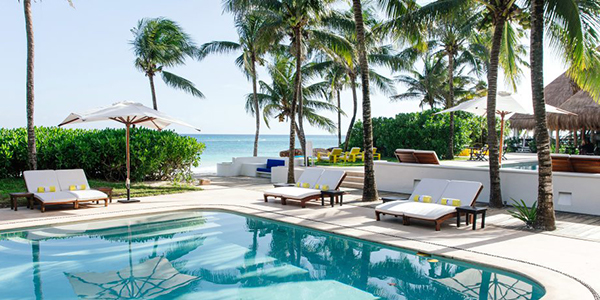 Hotel Esencia
Tulum, Mexico
• 4 Nights length of stay: 15% off room rates
• 5 Nights length of stay: 20% off room rates
• 7 Nights length of stay: 22% off room rates
• 9 Nights length of stay: 25% off room rates
Contact your Departure Lounge Travel Advisor now to explore the best offers.
MORE DETAILS