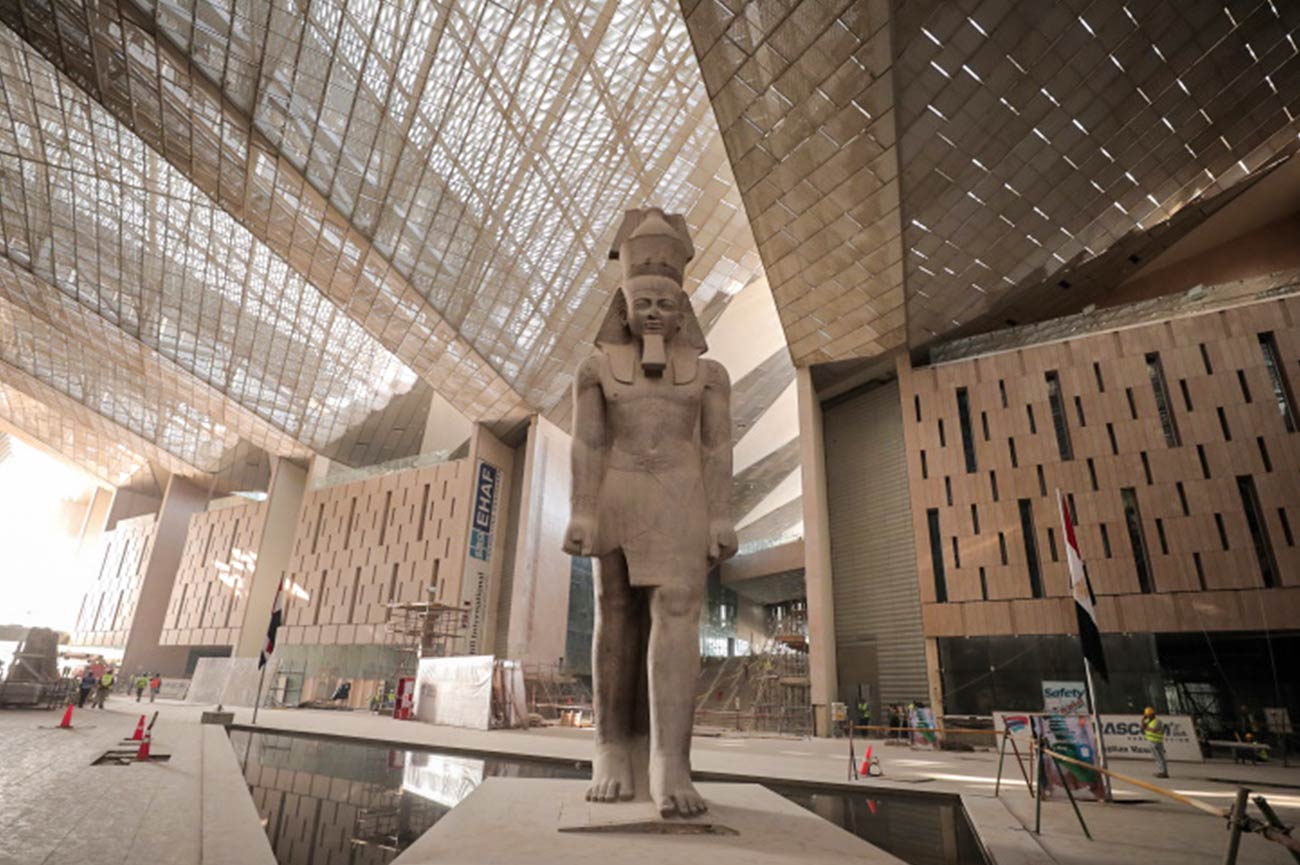 Founder's Journey: Egypt February 2022
Departure Lounge Founder Keith Waldon has had a long love affair with Egypt, so it was an easy choice for the 2022 Founders Journey. Keith is hosting this incredible trip for select Departure Lounge clients on Uniworld's new luxury river ship, the S.S. Sphinx, the nicest vessel on the Nile, combined with pre and post-river cruise stays at the Four Seasons in Cairo.
The trip's timing is specially planned to allow the group to visit the new Grand Egyptian Museum, an incredible vast new showcase for 50,000 artifacts, including the first exhibition of the full tomb collection of King Tutankhamun. The collection includes about 5000 items in total and will be relocated from the Egyptian Museum in Cairo. Other objects will be relocated from storages and museums in Luxor, Minya, Sohag, Assiut, Beni Suef, Fayoum, the Delta, and Alexandria. So many of these antiquities will be seen by the public for the first time.
The 12-day journey showcases the best of Egypt and should be considered a trip of a lifetime. Space is limited, as the S.S. Sphinx only features 42 accommodations. Egypt is very much in demand currently, and this sailing will quickly sell out.
Only nine spots left for the 2022 Founder's Journey. Don't miss out on the trip of a lifetime!
CHECK OUT THE FULL ITINERARY!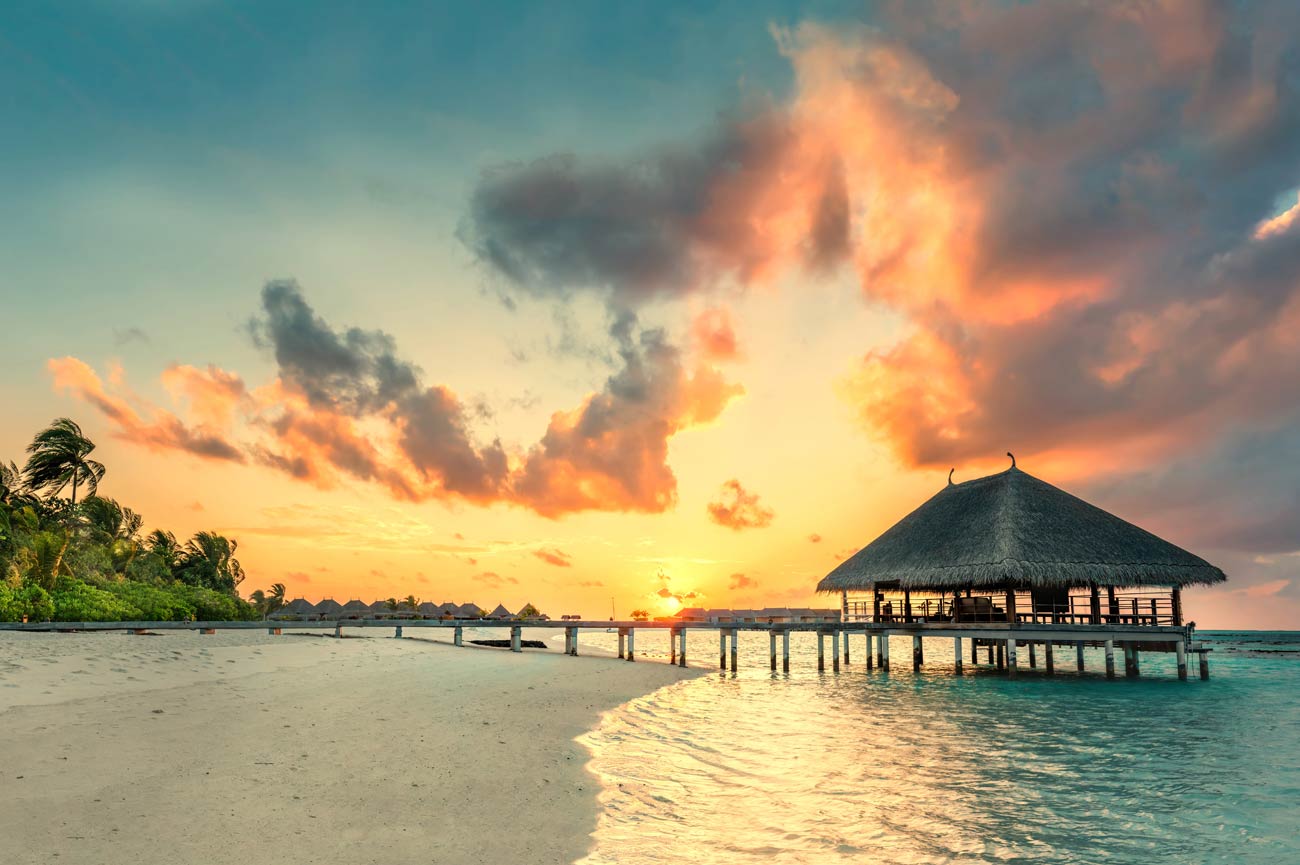 Ready for a Caribbean Getaway?
Beginning May, American Airlines will be launching a Saturday nonstop service between Austin and Nassau. No other airline at Austin-Bergstrom International Airport flies nonstop to the Bahamas.
"Throughout the pandemic, our trademark has been to build a schedule based on what customers tell us they want and need," said Brian Znotins, American's Vice President of Network Planning. "And today, they are telling us they're eager to get back to travel. With our summer schedule, we can offer customers the best network and continue welcoming them safely back to the skies."
Are you ready for your summer getaway?
CONTACT A DEPARTURE LOUNGE ADVISOR TO BOOK YOUR FLIGHT!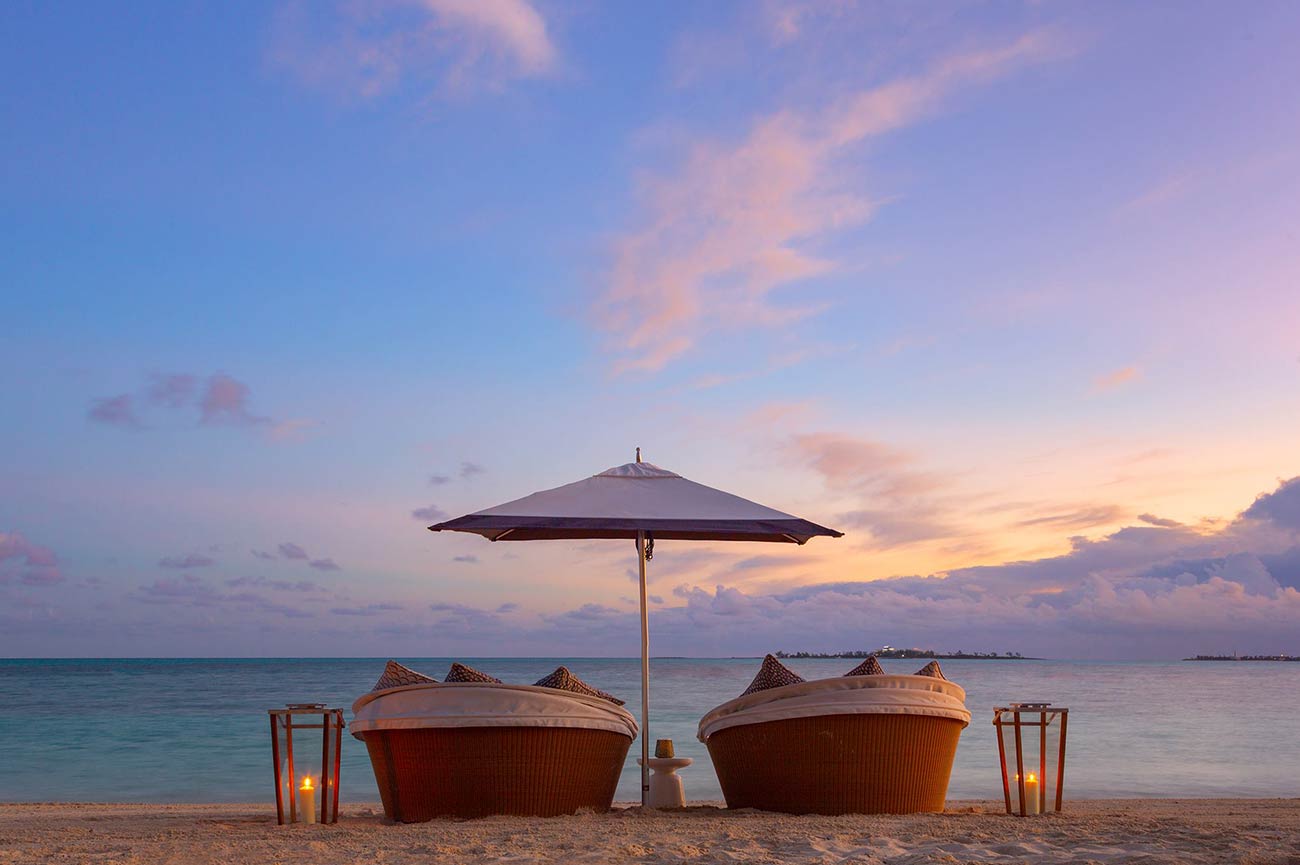 A Serene Sanctuary at Rosewood Baha Mar
Located within the magnificent Baha Mar resort enclave, Rosewood Baha Mar graces 3,000 feet of pristine white-sand coastline along Cable Beach in Nassau. Featuring 230 rooms, suites, and beachfront villas, and British colonial-inspired architecture, Rosewood Baha Mar possesses a fresh and refined sensibility. The seaside sanctuary delivers gracious Bahamian hospitality, an array of global culinary offerings, and the finest wellness amenities.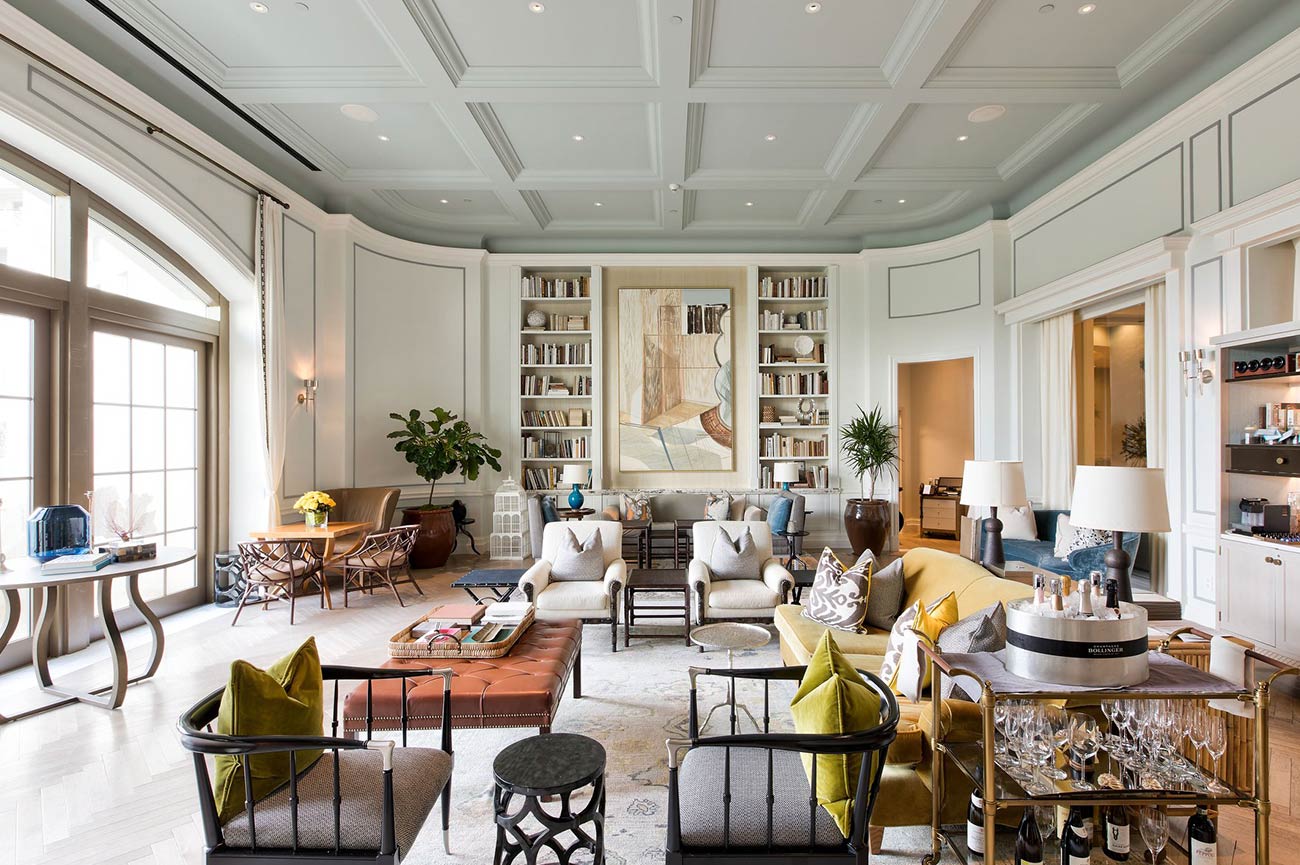 Each accommodation at Rosewood Baha Mar is elegantly appointed with Bahamian art and décor. All guestrooms boast private balconies with furnished outdoor living areas to take advantage of the warm ocean breezes, while the five luxurious beachfront villas offer exceptional tranquility, exclusive services, and private plunge pools.
Guests can tee off on the Jack Nicklaus signature course, volley on the tennis courts, and gather in well-appointed beach cabanas for conversation and beachfront cocktails.
Looking to escape?
CONTACT US!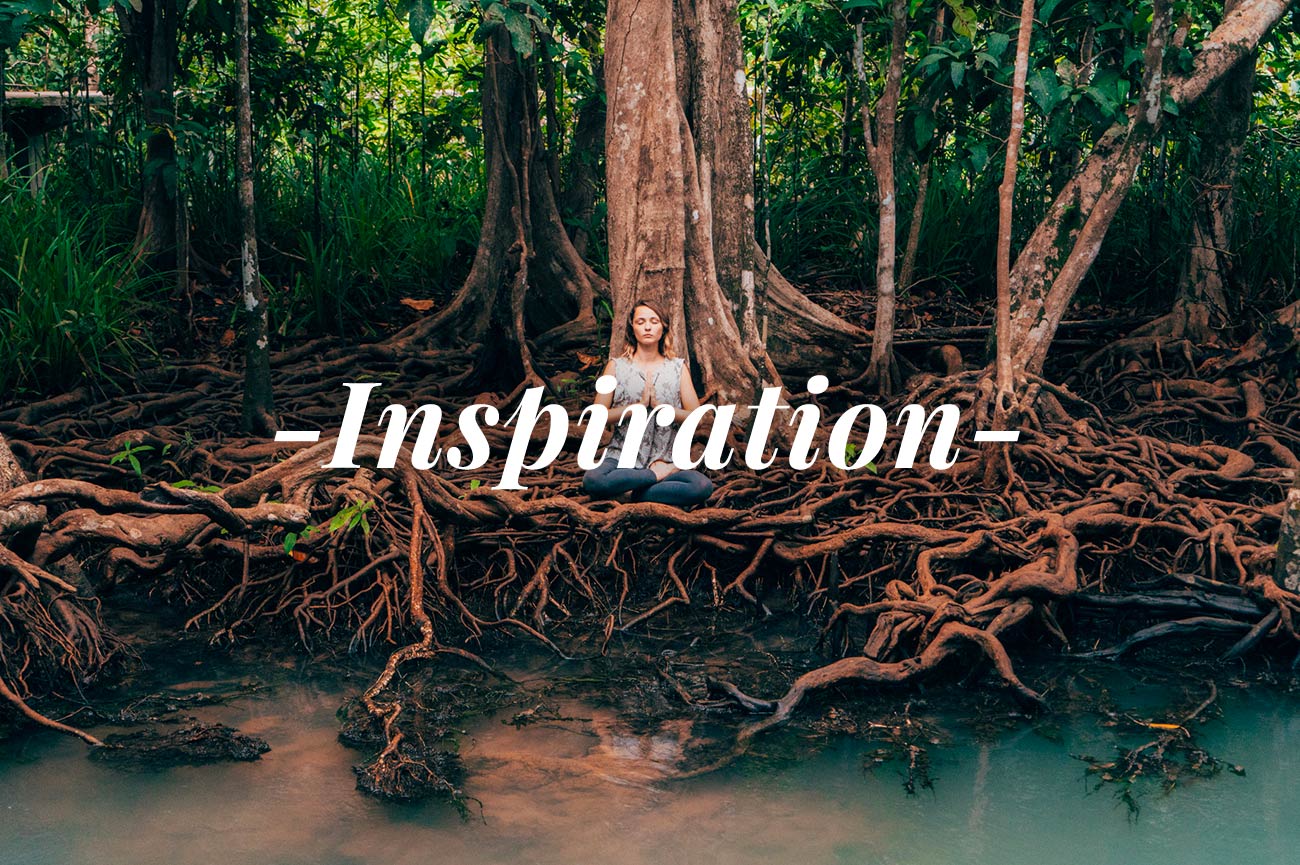 The Evolution of the Wellness Getaway
Wellness looks different to every traveler. For some, a hiking adventure through the Himalayas is the key to rejuvenation, while for others, it's a week spent at a farm learning how to cook healthy food. It could be completely unplugging or using the latest technology to achieve healthier skin. Long story short, the copy-and-paste style wellness retreat is not what the modern traveler is looking for anymore.
Spa getaways and yoga retreats have defined wellness travel for decades. Guests would attend meditation classes, get a couple's massage and maybe go vegetarian for a few days—all on the grounds of an all-inclusive resort. This type of wellness travel still exists today, but at the dawn of a new decade—and after a year of many of us being cooped up at home—guests are expecting much more personalization and nuance from a getaway that promises to restore their mental and physical health. With wellness travel growth twice the average of overall tourism at the beginning of 2020, it's clear that the industry has been quick to catch on to evolving desires. The following two properties follow this simple model yet couldn't be more different from each other: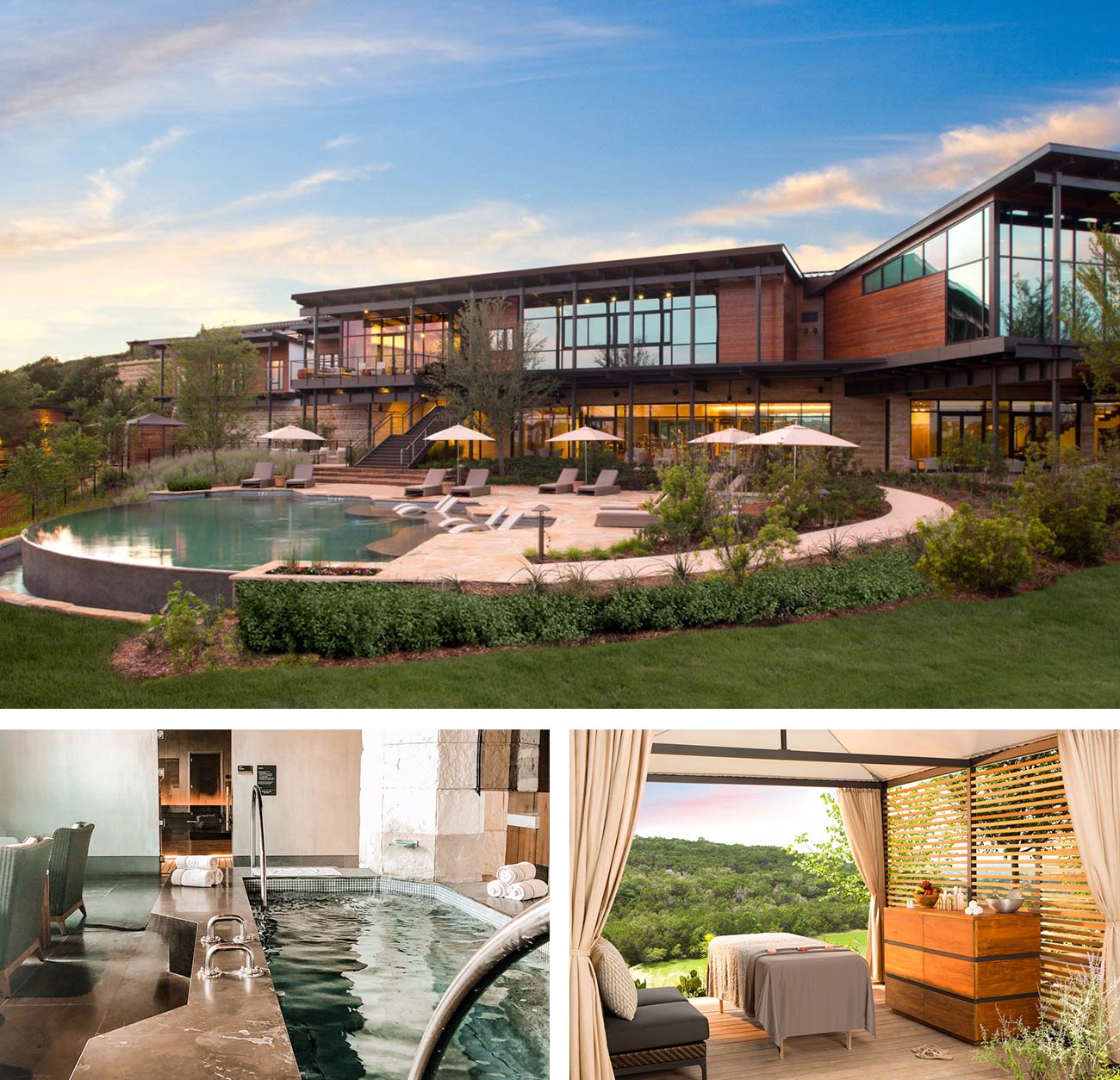 LA CANTERA SPA & RESORT
Loma de Vida Spa & Wellness is a secluded sanctuary immersed in nature and situated on one of the highest points in San Antonio with breathtaking views of the Texas sky. The spa invokes the spirit of the Hill Country and Texas to inspire traditional spa offerings (massages, facials), signature experiences indigenous to the area, and results orientated services integrating technology and nature to create a true sense of balanced well-being.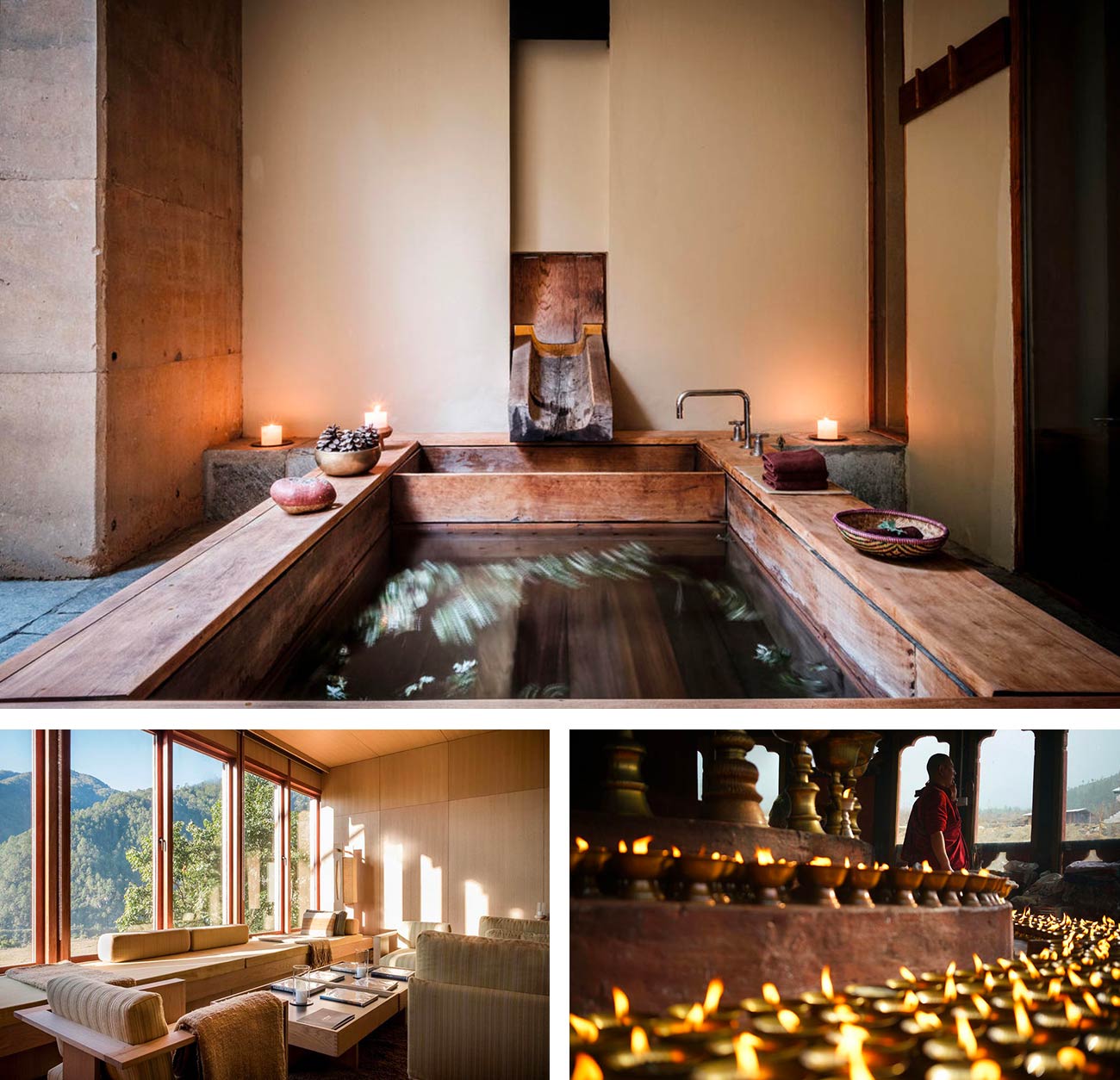 AMANKORA
Comprising five lodges across Bhutan, this resort system caters specifically to spiritual wellness. Amankora Punakha is surrounded by a beautiful landscape of rice terraces, while visitors to Amankora Bumthang can join local monks in prayer. Open to tourists this month, travelers can also visit monasteries and hike to cliffside temples.
While wellness travel is constantly diversifying, the all-inclusive model at its core remains relatively simple—identifying what guests will connect with and then using it to tap into their passions, comfort levels and thought processes to create a program that "gets" them. It's a balance of making an experience feel completely personal yet still being able to cater to many's wellness needs. 
With so many different options out there, as your travel advisor, we can help you find the perfect match to realize your wellness goals.
LET'S TALK REJUVENATION!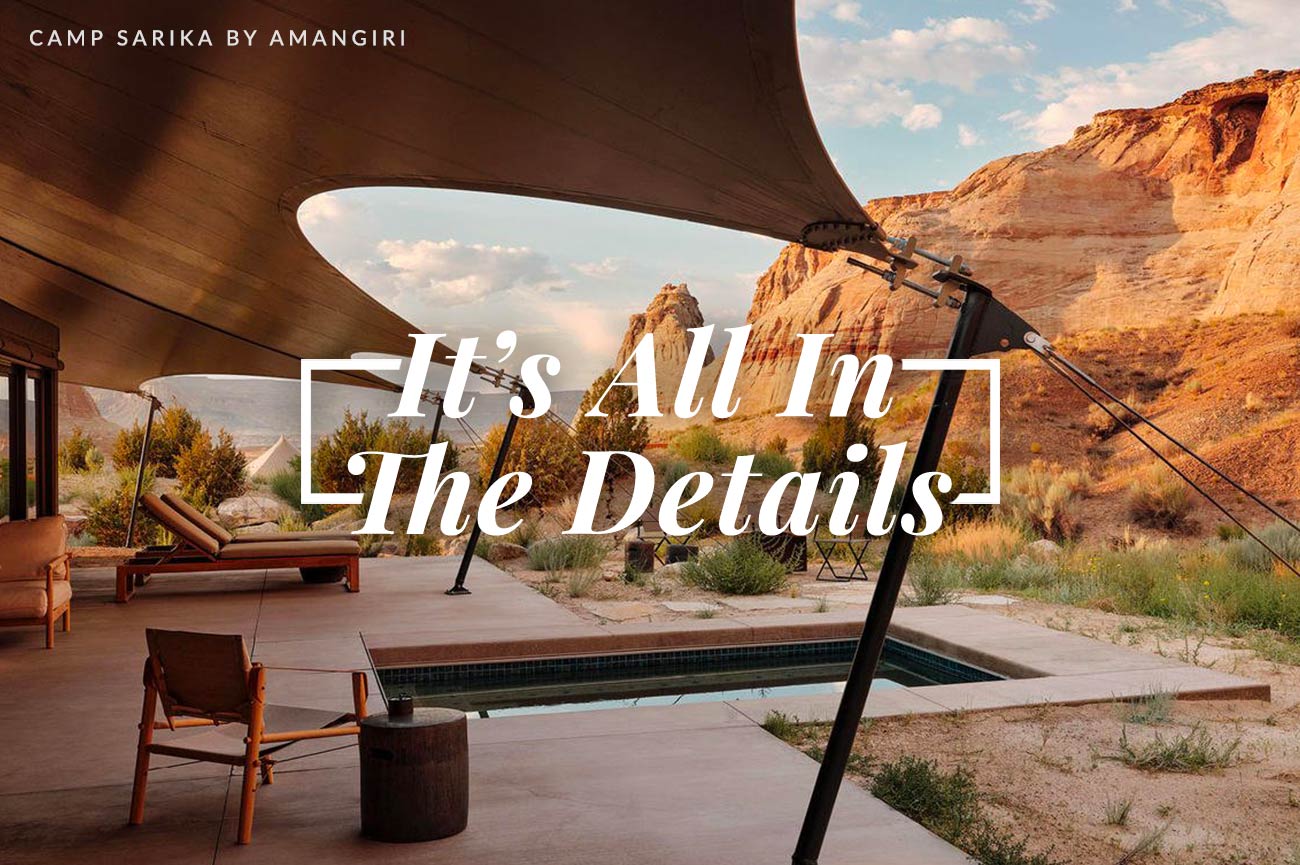 How to Take Your National Park Visit to the Next Level of Luxury
The popularity of national parks skyrocketed in 2020. Abundant in variety, easily accessible, and perfect for social distancing, many built entire vacations around visiting a national park or a series of them. Unsurprisingly, this travel trend continues to be popular in 2021. While there's the classic "pitch a tent and rough it approach," it's now possible to experience the natural wonders of America's national parks on both a private and luxurious basis. We're talking visitor programs hosted by high-end hotels and tour operators. After all, reconnecting with nature doesn't always mean you need to get your hands dirty. We've rounded up a shortlist of properties and tour operators hopping on this trend to inspire your next national park visit: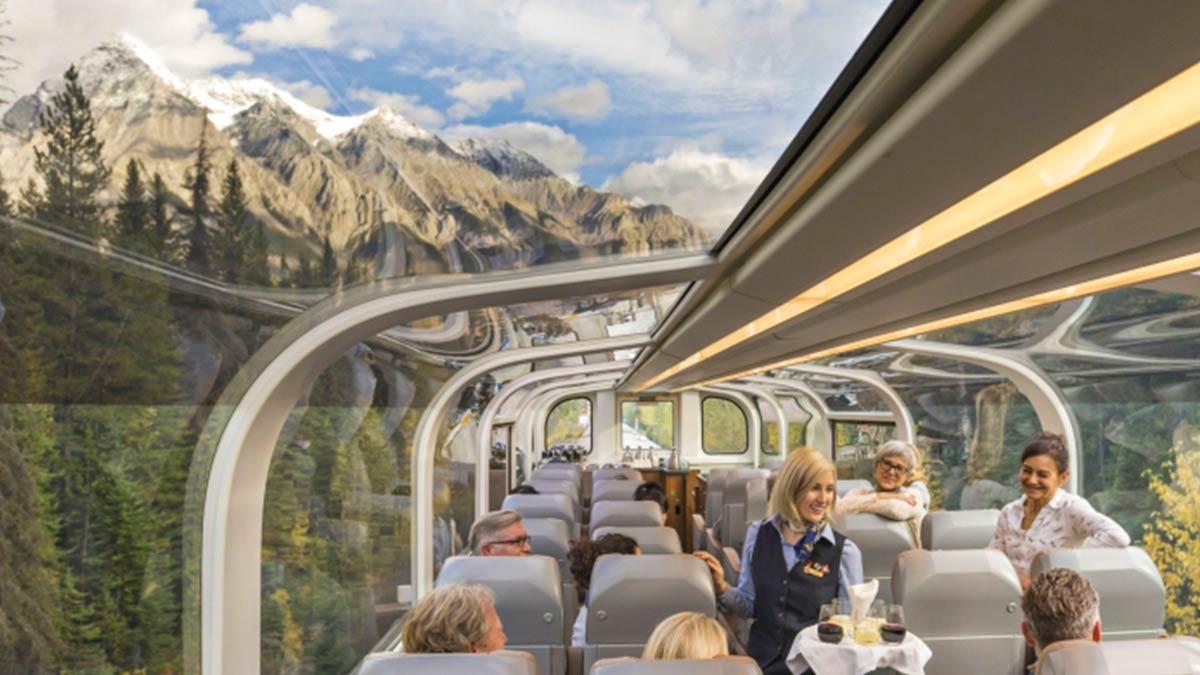 ROCKY MOUNTAINEER
This Canadian rail tour company has finally landed in the Lower 48 with their route through the Rocky Mountains. Titled the "Rockies to the Red Rocks," passengers are whisked from Denver, Colorado to Moab, Utah, over two days with a stop-over in Glenwood Springs. Through the glass-roofed cars, you'll take in views of the Colorado River, Byers Canyon, and the sandstone backdrop of wild Utah.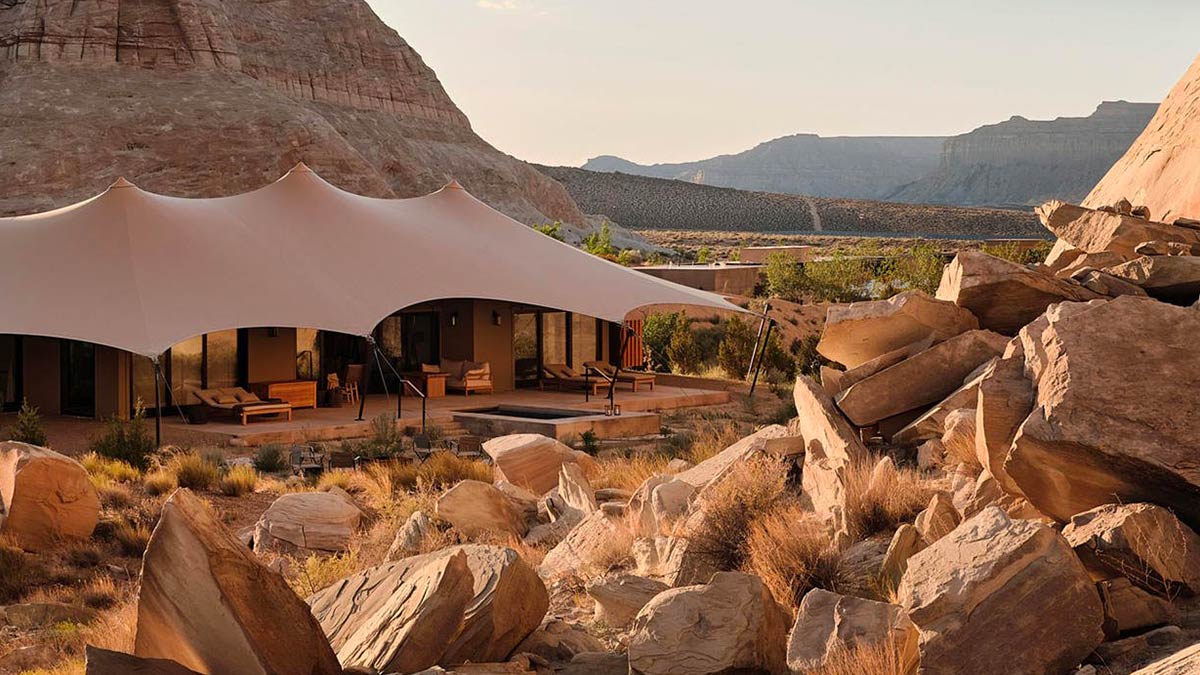 CAMP SARIKA BY AMANGIRI
Situated in the heart of the Utah desert, well-known wellness resort Amangiri takes glamping to a whole new level. Just a short drive away from the main property, guests will find themselves surrounded by an unearthly 600-acre landscape of mesas and canyons. Each of the ten canvas-topped pavilions comes with a private plunge pool and centers around a common lounge, restaurant, and pool area.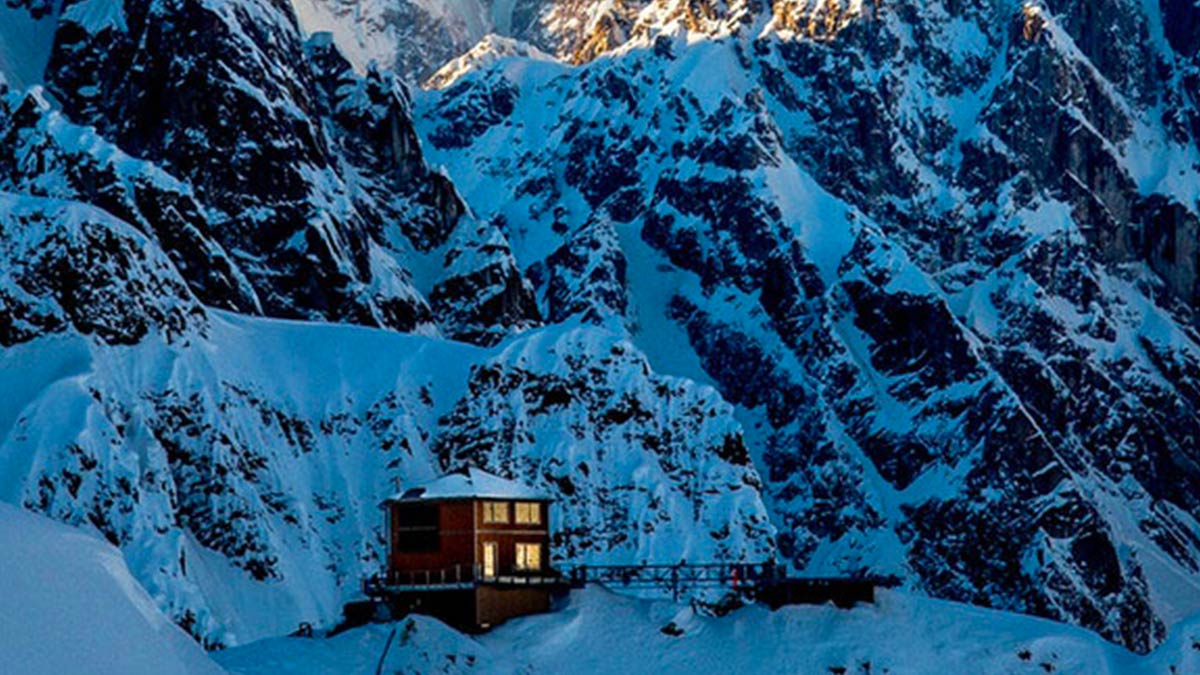 MOUNTAIN TRAVEL SOBEK
Since 1969, this tour company has curated adventures around the world, allowing their clients to connect with new cultures and get back in touch with nature. Small group-oriented and highly customizable, some of their most popular tours of American national parks include Denali and Kenai in Alaska. New additions to the roster include Yosemite National Park in California, as well as an exploration of Yellowstone and the Tetons. 
See an adventure that inspires you? We're here to answer your questions and book a national park adventure that's perfect for you!
HOW CAN WE HELP?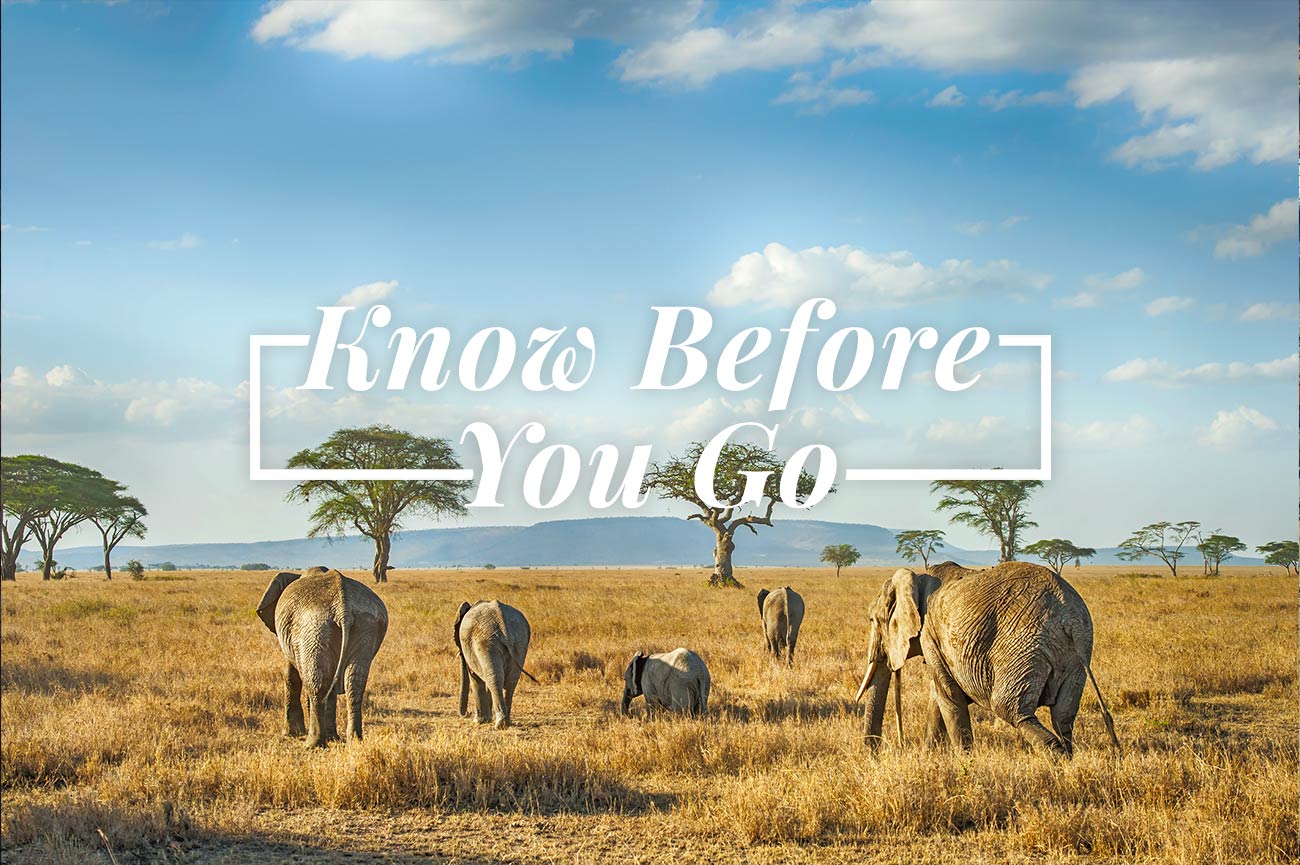 Why 2021 is the Year of the African Safari 
Despite the uncertainty that dominated the travel landscape in 2020, one thing travel advisors are excited about in 2021 is the ever-popular safari. What's intriguing about this trip style is that 2021 might be the year to plan your very own adventure. With private tours and small groups in demand, your safari experience promises to be both intimate and highly customizable.
In conjunction with smaller numbers of tourists, the quality of wildlife sightings has skyrocketed. Pre-COVID, throngs of visitors to national parks and nature preserves made hard-to-see fauna more challenging to find. Today, you can easily observe a pride of lions at your leisure without another jeep full of tourists bearing down on you for a piece of the action. In short, to experience a safari in 2021 is to experience a safari like it was 30 years ago—fewer tourists, more quality time with the local wildlife, and most importantly, a vacation perfectly catered to your style of travel.
The chance to stay at lodges normally booked up to a year in advance, such as Governors' Camp in Kenya and &Beyond Ngorongoro Crater Lodge in Tanzania, are also a huge draw for booking a safari in 2021. With these destinations likely to be highly in demand for 2022 and beyond, your best bet to experience the unspoiled beauty of the African wilderness is to book for 2021.
As your travel advisor, we're here to help! How would you like to spend your trip in the African bush? 
PLAN A SAFARI ADVENTURE!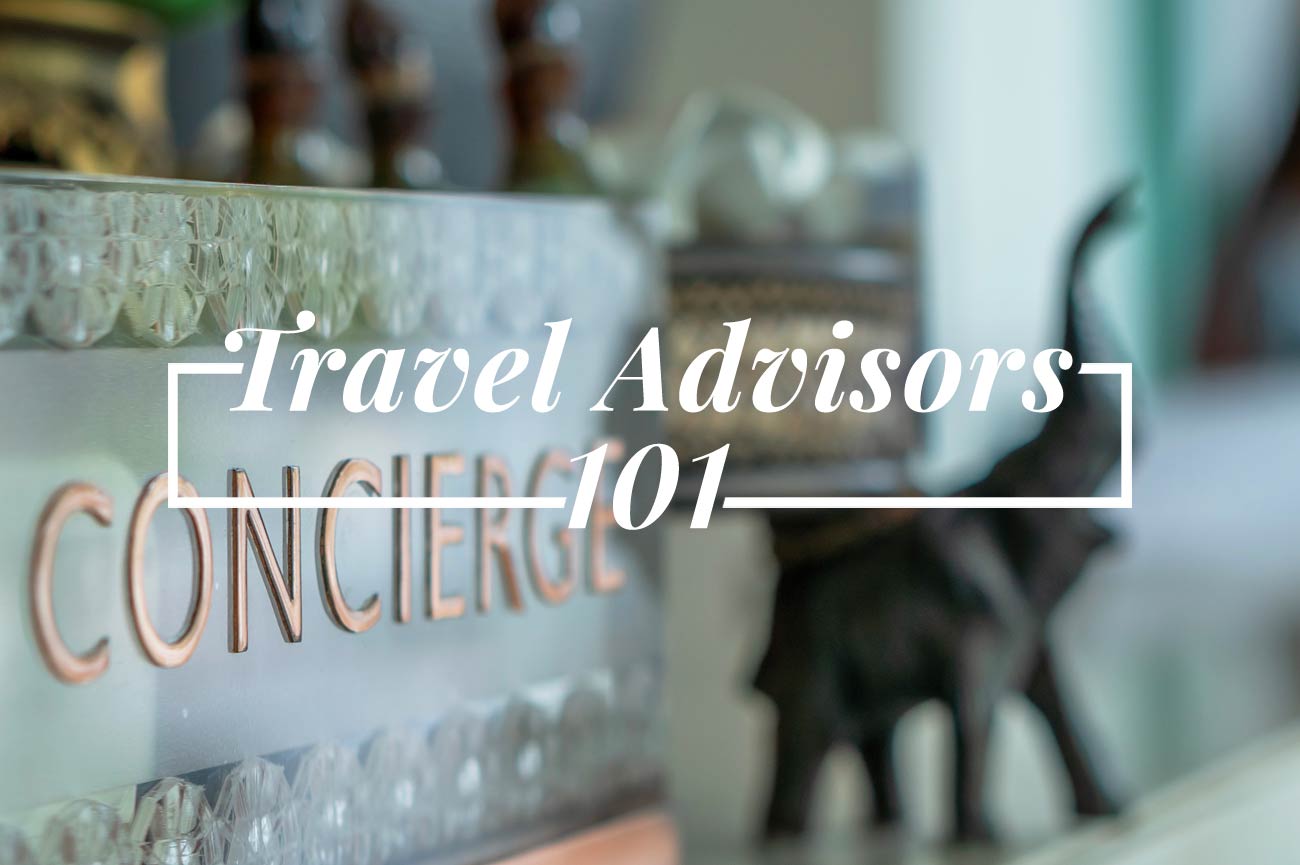 You Can't VIP Yourself
It's a common misconception that using a travel advisor to help plan your vacation is for rookie travelers only. While it's true that those unfamiliar with the trip planning process will seek out an advisor for guidance, the benefits don't end once clients become more comfortable. It's entirely possible to plan a vacation on your own, but there's a saying in the industry that perfectly explains where our help is invaluable: You can't VIP yourself.  
Many of us travel advisors have spent years—and even decades—building and cultivating connections. We've put the time and effort into working with only the best properties, suppliers, and tour operators in the business are all relationships our clients benefit from. By working with us, you get top-notch VIP treatment without having to lift a finger.
As your travel advisor, our work behind the scenes allows you to have the best possible travel experience without the time, stress, and effort of building relationships with the sometimes dozens of suppliers and operators you'll come into contact with during a trip. We're not saying it can't be done on your own, but ask any of our clients—seasoned travelers and rookies alike—if they'd prefer to enjoy their vacation or stress over the details, and it's safe to say they'd choose the former.
Even if traveling is second nature to you, having an experienced advisor in your corner is the key to unlocking that next level of luxury and attention to detail. Especially during these uncertain times when many travel plans have been sidelined for months, we want to make sure your travel comeback is the best it can be.
You deserve to be a VIP on your next vacation. 
LET'S PLAN A TRIP!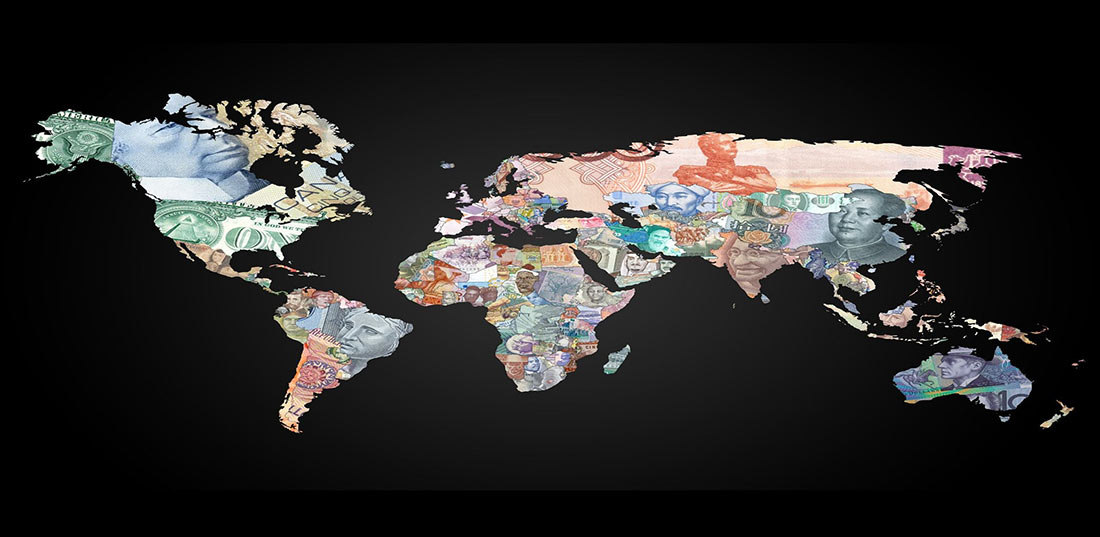 Preferred Partners Offers
Here are a few of the current promotions available to Departure Lounge clients: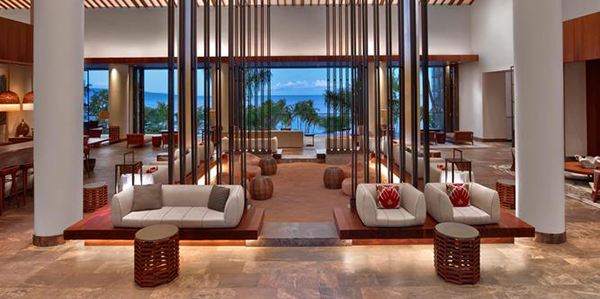 Andaz Maui at Wailea Resort
Maui, Hawaii
• Book now to receive every consecutive 6th night free on stays from January 3 - December 20, 2021
• $100 Resort credit in Awili Spa & Salon
• Early check-in, late checkout, and upgrade based on availability.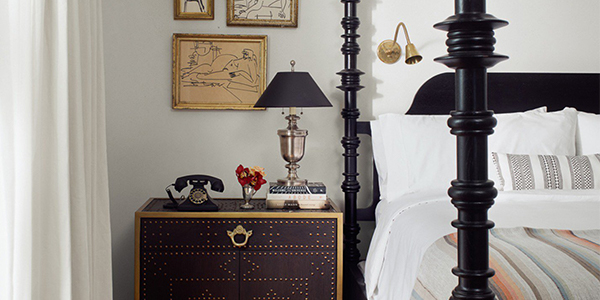 Commodore Perry Estate, Auberge Resort Collection
Austin, Texas
• $100 resort credit 
• Daily breakfast for two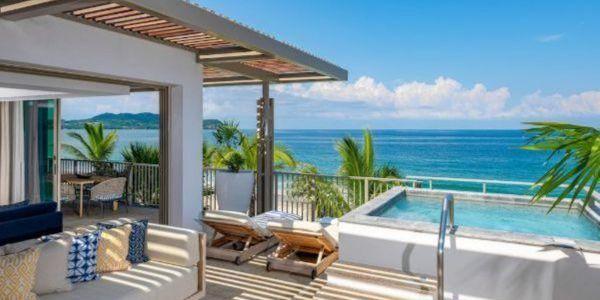 Conrad Punta De Mita 
Riviera Nayarit, Mexico
• Stay 7 nights with discounted rate 
• Roundtrip transportation 
• $200usd food and beverages credit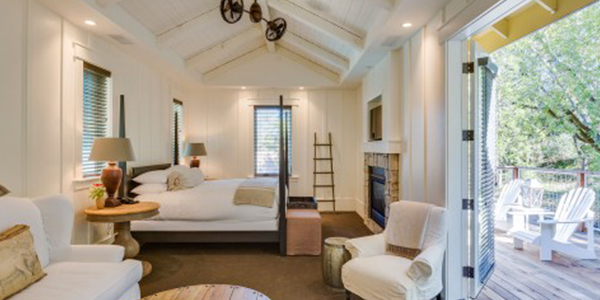 Farmhouse Inn
Sonoma, California
• Exclusive California resident rate
• $50 dining credit to FARMSTAND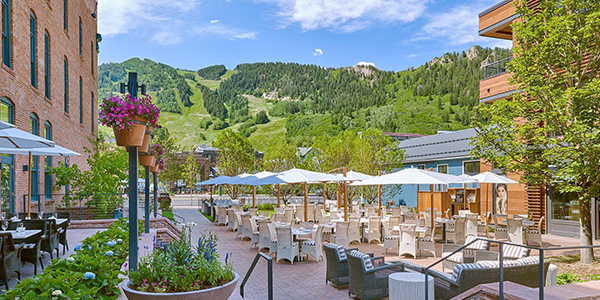 Hotel Jerome
Aspen, Colorado
• Receive a $100 nightly resort credit when you book an Executive Suite or One Bedroom Suite to enjoy your choice of iconic dining, relaxing spa treatments, or signature cocktails.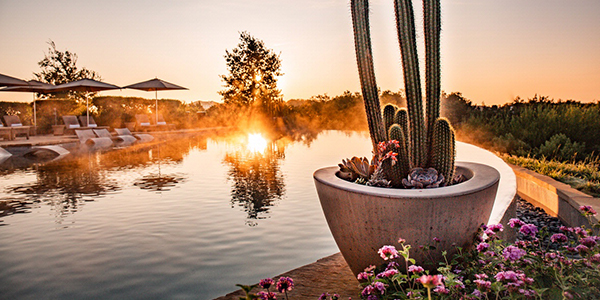 La Cantera Resort & Spa 
San Antonio, Texas
• Resort Accommodations 
• One Round of Golf at the Palmer or Resort Course per Registered Adult per Night
• Signature La Cantera Golf Cap (1 per adult) Provided at Golf Check-In
• Daily breakfast for two (up to $30 value per adult)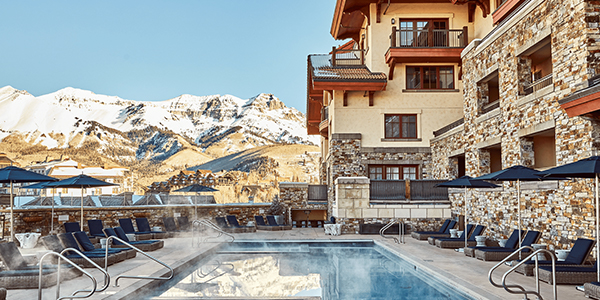 Madeline Hotel & Residences
Telluride, Colorado
• 4th night free
• For stays beginning May 26, 2021
• Blackout dates may apply and are subject to change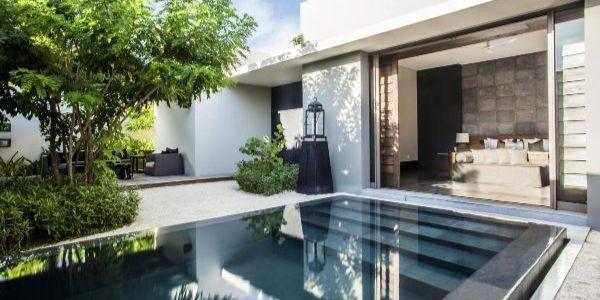 Nizuc Resort & Spa
Cancun, Mexico
• Includes a daily breakfast at our restaurant for up to two people per room
• Valid only during breakfast hours 7am-12pm
• Travel through December 19, 2021. Some restrictions may apply.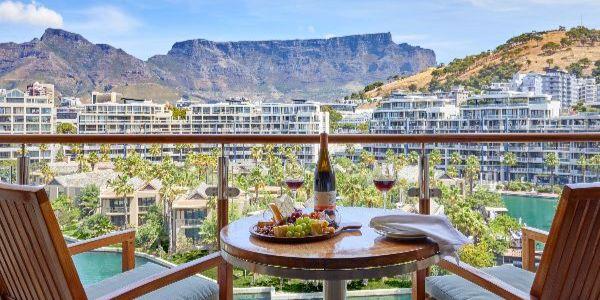 One&Only Cape Town
Cape Town, South Africa
• Exclusive accommodation rates

• 25% off food and beverage

• 10% off laundry services

• Complimentary 60min massage per person at the One&Only Spa every week

• Round airport transfers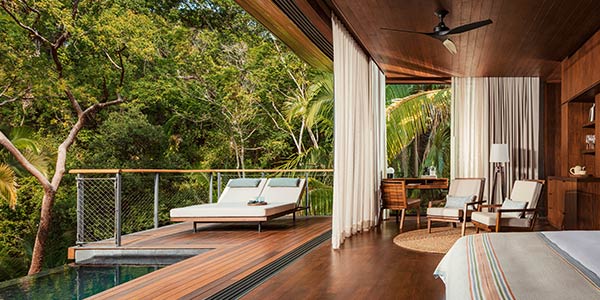 One&Only Mandarina
Riviera Nayarit, Mexico
• Book 3 nights in one of our eco-designer Treehouses, Cliff Villas, and Villa Banderas, and stay the 4th night on us, with delicious daily breakfasts.

• For stays in the Ridge Treehouse, Ocean Treehouse, Cliff Villa, Ocean Cliff Villa, or Villa Banderas the offer includes:

• One complimentary night with our Stay 4, Pay 3 offer

• Complimentary Full American Breakfast, daily for two

• Minimum 4 nights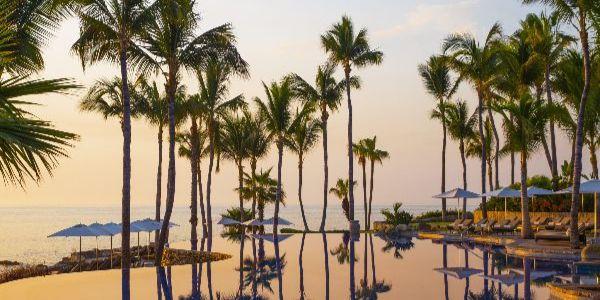 One&Only Palmilla
Cabo San Lucas, Mexico
• Stay 21 nights

• Exclusive accommodation rates

• $500 weekly resort credit to be enjoyed at any of our F&B, Spa and Retail outlets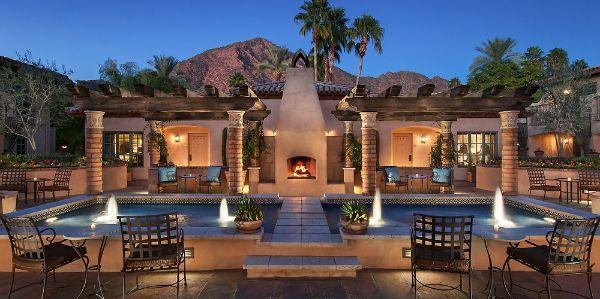 Royal Palms Resort & Spa
Phoenix, Arizona
• Stay 3 or more nights and save 15% off.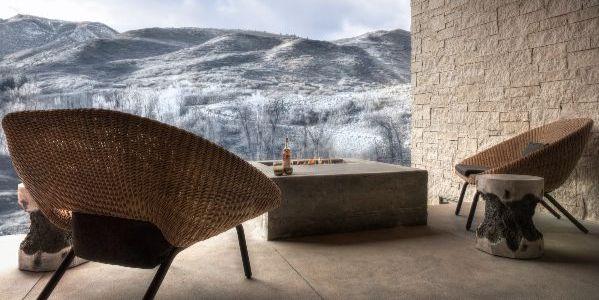 The Lodge at Blue Sky
Park City, Utah
• Receive a $100 per night resort credit to apply to an adventure, wellness or culinary experience

• Minimum 4-night stay

• May 1 - October 31, 2021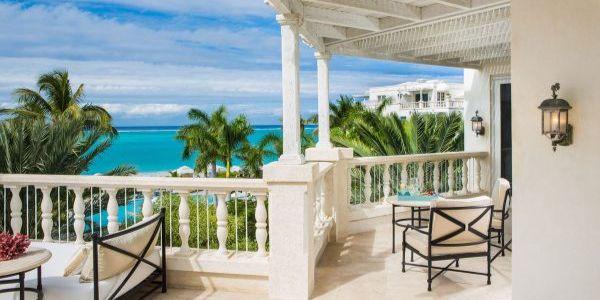 The Palms, Turks and Caicos
Turks and Caicos Islands
• Up to 40% off 
• This offer applies to all suite and penthouse categories.
• Book now for stays until December 19, 2021. 
• Certain Restrictions apply.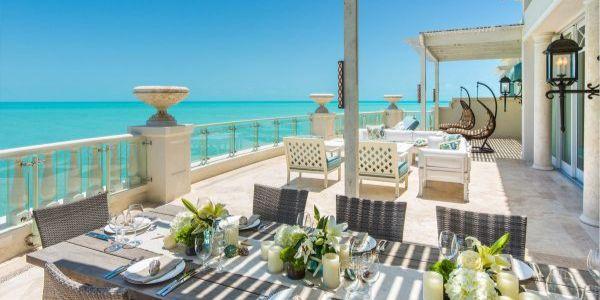 The Shore Club at Turks & Caicos
Turks and Caicos Islands
• Save 25% on 4-, 5- and 6-bedroom oceanfront villas through December 21, 2021.
• by June 30, 2021.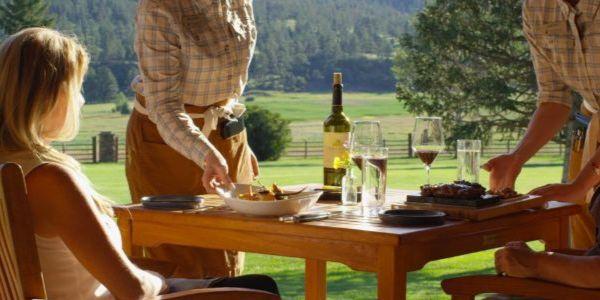 Vermejo, a Ted Turner Reserve
Raton, New Mexico
• Vermejo's 4 Peaks in 5 Days Tour
• July 10, 2021 - July 16, 2021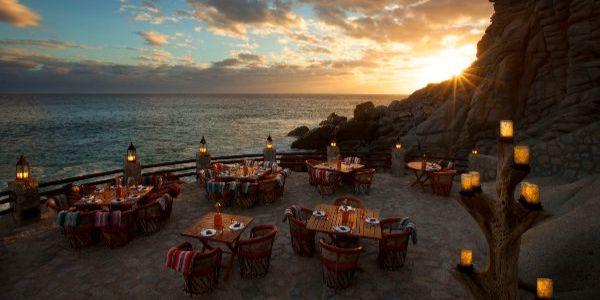 Waldorf Astoria Los Cabos Pedregal
Cabo San Lucas, Mexico
• Stay 3 nights and enjoy a complimentary fourth night 
• Full breakfast for two each morning in our signature restaurant Don Manuel's, two breakfasts per bedroom
• Round trip airport transfers to and from San Jose del Cabo Airport (SJD), including a personal greeting by our airport host and escort to your private car (1 Luxury Vehicle for up to 5 people)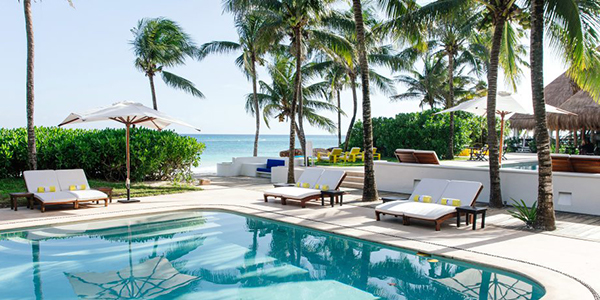 Hotel Esencia
Tulum, Mexico
• 4 Nights length of stay: 15% off room rates
• 5 Nights length of stay: 20% off room rates
• 7 Nights length of stay: 22% off room rates
• 9 Nights length of stay: 25% off room rates
Contact your Departure Lounge Travel Advisor now to explore the best offers.
MORE DETAILS