Our team has been busy the last couple of months as travel demand continues to soar. Covid restrictions are beginning to ease across many destinations making travel feel like it's returning to normal. Our global supplier network is receiving a record volume of travel requests and itineraries are taking longer to prepare than usual. Planning ahead gets you the best rates & availability and patience is (as always) appreciated! Where would you like to go? Let's get planning!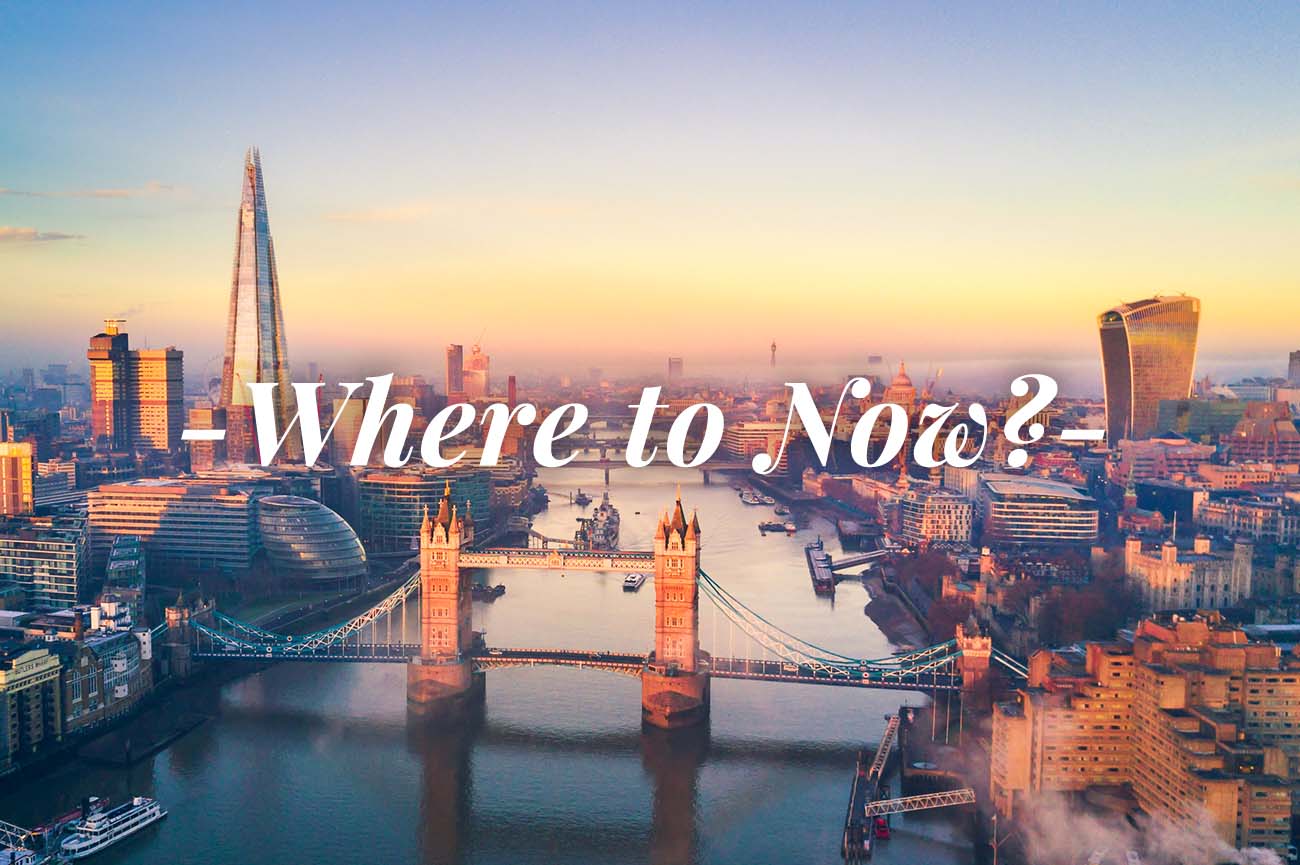 London, England
The World Awaits: Our Best Bets for 2022
Anticipating a vacation is almost as sweet as taking that vacation – especially when it's been planned well in advance by a professional. The first step is to book an appointment with us to sketch out your travel road map. A five-year plan, for example, means a family reunion in the Maldives, a milestone birthday with the gals in Tuscany, or a boys' trip to St. Andrews, Scotland, for a historic round of golf is made easy. 
While you're planning into 2023, 2024 and beyond, let's look at where we can send you in 2022.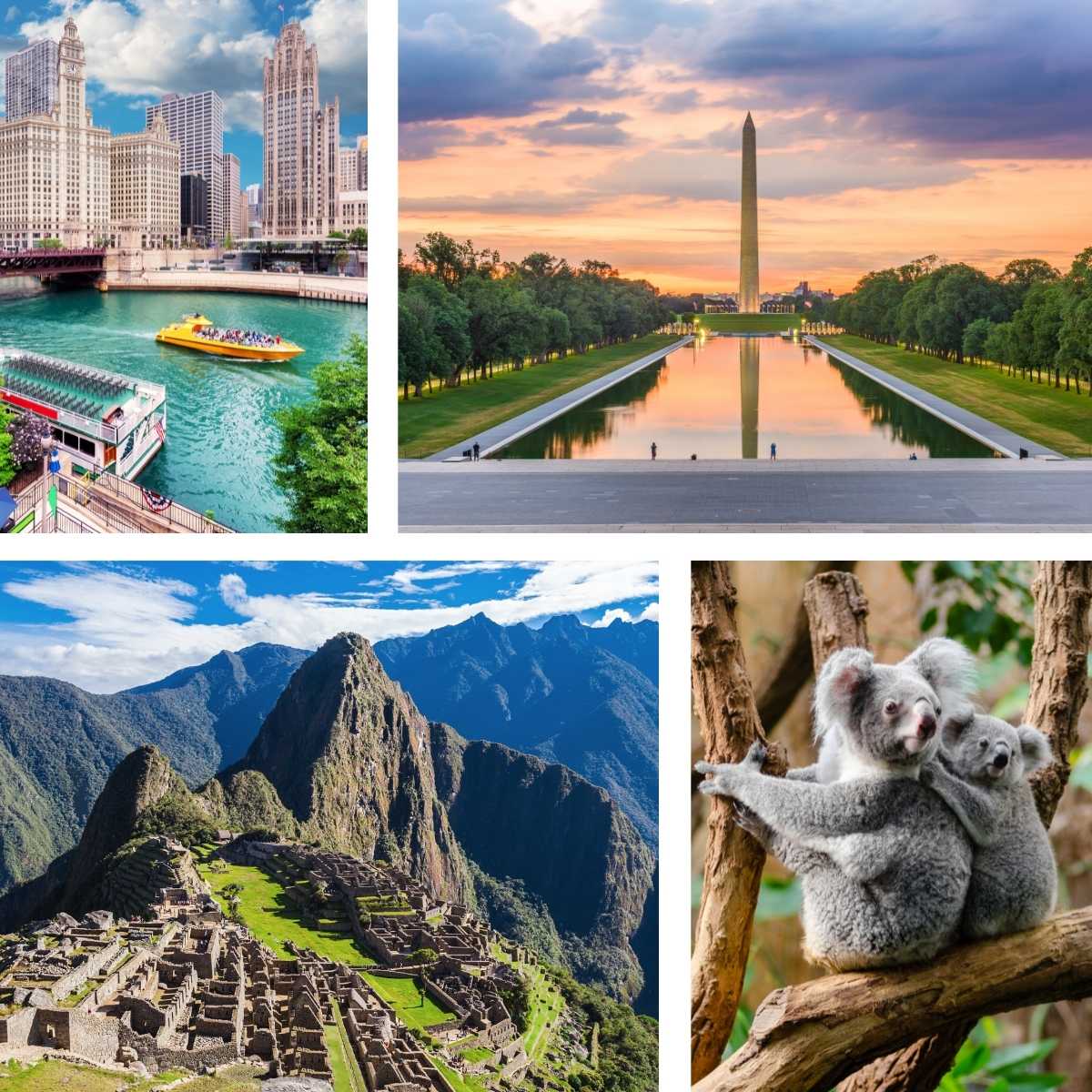 Chicago River Architecture Tour | Washington Monument | Machu Picchu | Koalas
Good Bets for Summer 2022
Why not head back to the culture and excitement of big cities and rediscover the joy of live theatre in New York? Chicago's architecture is a treat – book the must-do river tour early. Never strolled the Walk of Fame or explored the wild intersection of Hollywood and Vine in Los Angeles? It's just one small corner in a city of "I saw that on TV" landmarks (watch for celebs on hikes in Runyon Canyon and Griffith Park). Don't forget  Washington, D.C.'s incredible array of museums and historic sites – make history come alive for you and your brood. 
If you're looking for a long-haul getaway, what about South America? Peru is just entering its dry season with bright, sunny days to explore the ruins of Machu Picchu. Or newly opened  Australia? The Southern Hemisphere is enjoying fall and heading into winter – cooler temperatures make it a good time to explore the outback and Western Australia.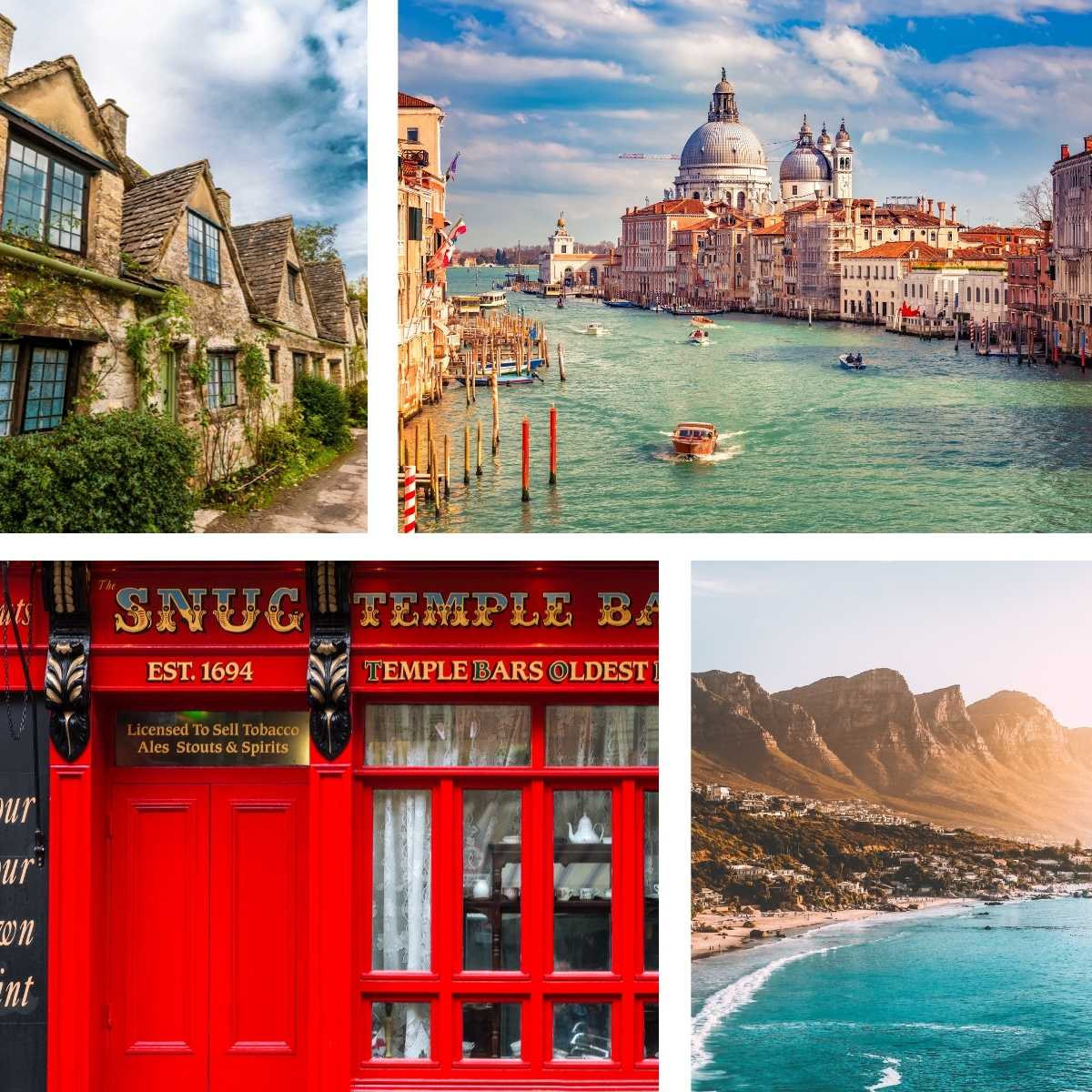 The Cotswolds, England | Venice, Italy | Temple Bar, Dublin, Ireland | Cape Town, South Africa
Good Bets for Fall 2022
If you're ready to cruise again, this is the perfect time to book a cabin for fall sailings as so much is available. Italy is always a good idea, and shoulder season is simply less busy with all the same food, wine, and scenery you're longing to enjoy. The winding streets of Venice are much more fun with fewer crowds, so let's book that much delayed romantic getaway! Perhaps it's time to search out those family roots? Hotel availability opens up throughout the U.K. and Ireland in the fall —  get your craicon at your ancestors' favorite local! And if you're ready for a long-haul flight, explore Cape Town and drive the Garden Route coastline to explore its beaches and wineries.
Covent Garden, London | Val d'Isere, France | Masada, Israel | Nile River, Aswan, Egypt

Good Bets for 2022 Festive Season 
The bright lights and festive cheer of London in December are a great backdrop to your family plans, and side trips to the Alps are easily reached via Eurostar's Ski Train. Want something warmer? Israel's holy sites offer a soul-renewing pilgrimage for many, and make sure to take restorative side trips to the Dead Sea and the ruins of Masada. More travelers are returning to Egypt to explore the Great Pyramids of Giza. Combine a visit to Cairo with river tours along the Nile for a spectacular holiday season. Booking now will help make your festive season merrier this year.
Plan now, pack later, and reap the benefits of your travel advisor's expertise.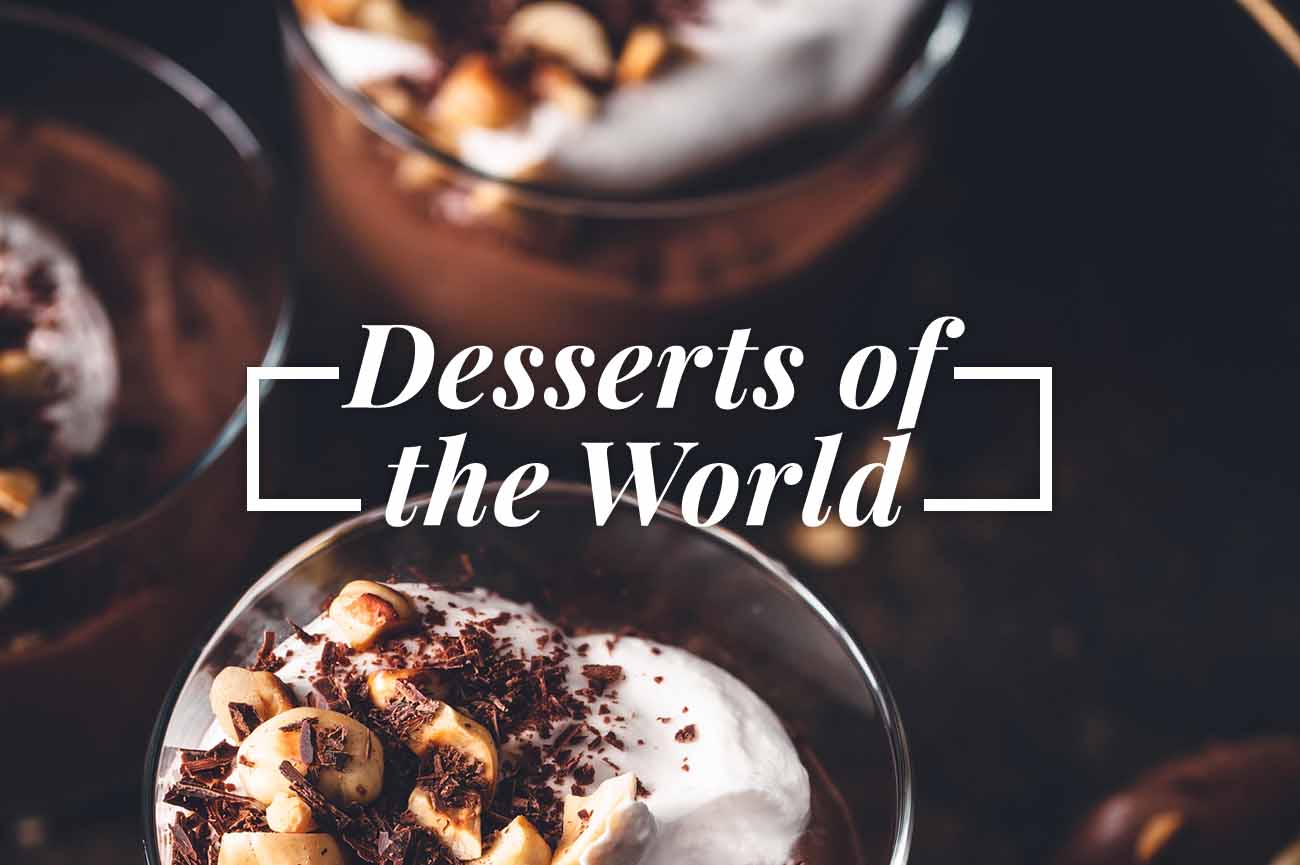 Chocolate Mousse
How Far Will Your Sweet Tooth Take You?
Discovering new cuisines in new countries is one of the pleasures of travel. Biting into a freshly made macaron on the Champs-Élysées makes it so much more delicious. For your final course, pass on the cheese plate and sink your teeth into these classic treats in their country of origin.
France: Chocolate mousse, made the French way (with eggs, no cream), is denser and richer and truly out of this world. C'est magnifique!
New Orleans: Beignet, a deep-fried square doughnut piled high with icing sugar, is best served with strong coffee and eaten in an outdoor café in the French Quarter. Extra napkins, please.

Beignet | Pastel de Tres Leches | Pastel de nata
Mexico: Pastel de Tres Leches, or three milk cake, is a dense sponge cake steeped in evaporated milk, condensed milk, and heavy cream. It's decadent, yet light and airy, too.
Portugal: Pastel de nata– the sweet creamy custard nestled in a tart of scorched puff pastry and dusted with cinnamon is one of Portugal's great gifts to the world.
Jamaica: Rum cake –  more than one bottle of booze is used to bake this dark, luscious fruitcake. Then once it's out of the oven, more rum is poured on top for good measure. 

Zeppole | Eton Mess | Tart au sucre
Southern Italy: Zeppole –  the deep-fried, bite-sized doughnuts can be savory or sweet. Dough that's twisted into small shapes is best eaten hot, but also try zeppole filled with pastry cream and chocolate.
England: Eton Mess – dip your silver spoon into a gorgeous mix of crisp meringue, fresh strawberries and whipped cream. Enjoy with a strong cuppa.
Quebec: Tarte au sucre, or sugar pie, is a French-Canadian classic. A thickened maple syrup filling on a flaky pie crust is a sweet way to welcome spring.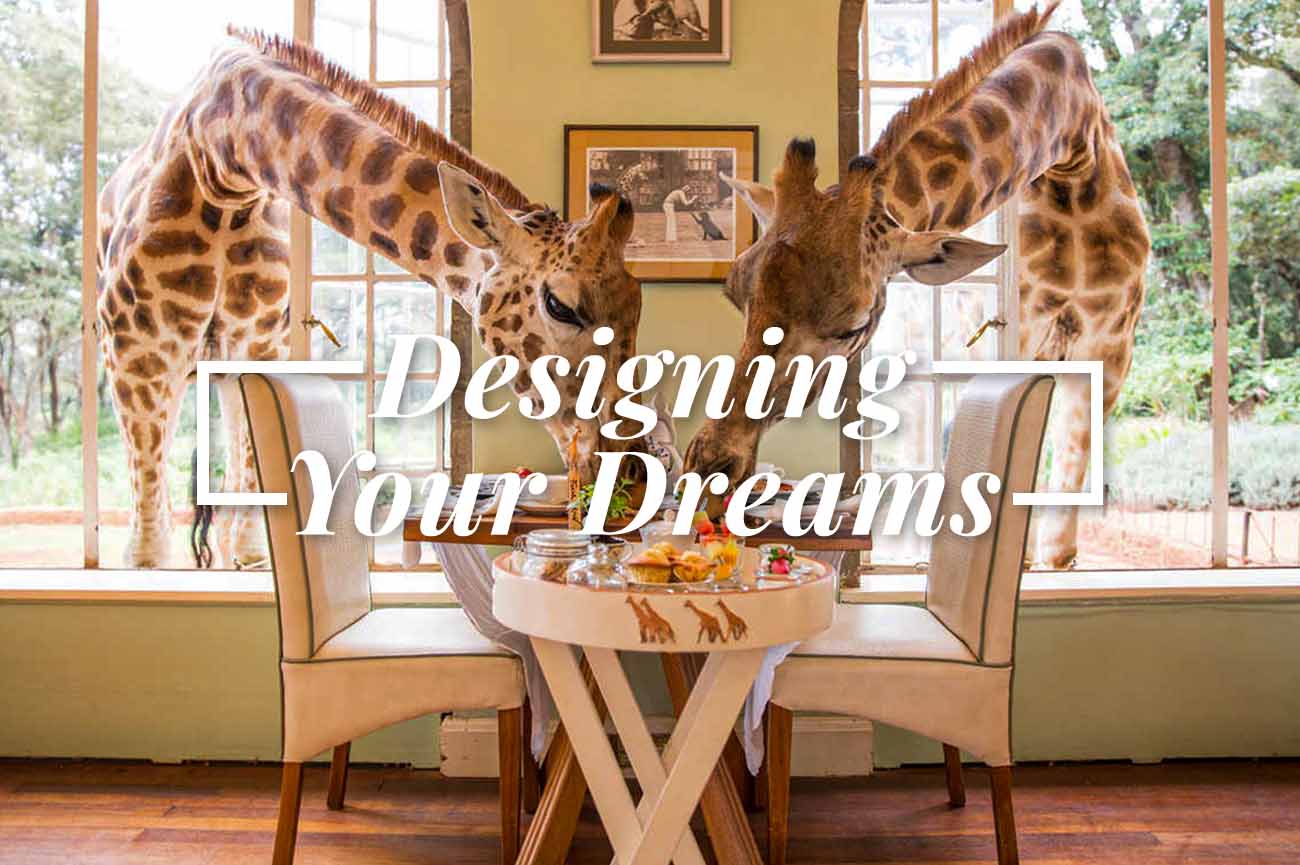 Giraffe Manor, Nairobi
It's Time to Start Designing your Dreams 
When we know your plans, we'll make sure you stay in rooms with the best views, snap up the best tee times, and ensure you arrive on the most direct flights since we'll be ready to pounce when airlines release those seats. We are terrific at helping clients geographically strategize their destination wish list. For example, in those years between big, special trips, we can help clients maximize their travel fund by recommending beach escapes that won't break the bank.
Multigenerational groups need to work around school schedules – planning ahead means even in a busy season you'll get the accommodation you are hoping for (Nairobi's Giraffe Manor, anyone?). 
After two years of delayed milestone trips, travelers around the world are spreading their wings again. Don't get left behind. Book an appointment to plan out the next five years of dream destinations and make post-pandemic travel part of your new normal. 
Let's plan your long-term in the short-term.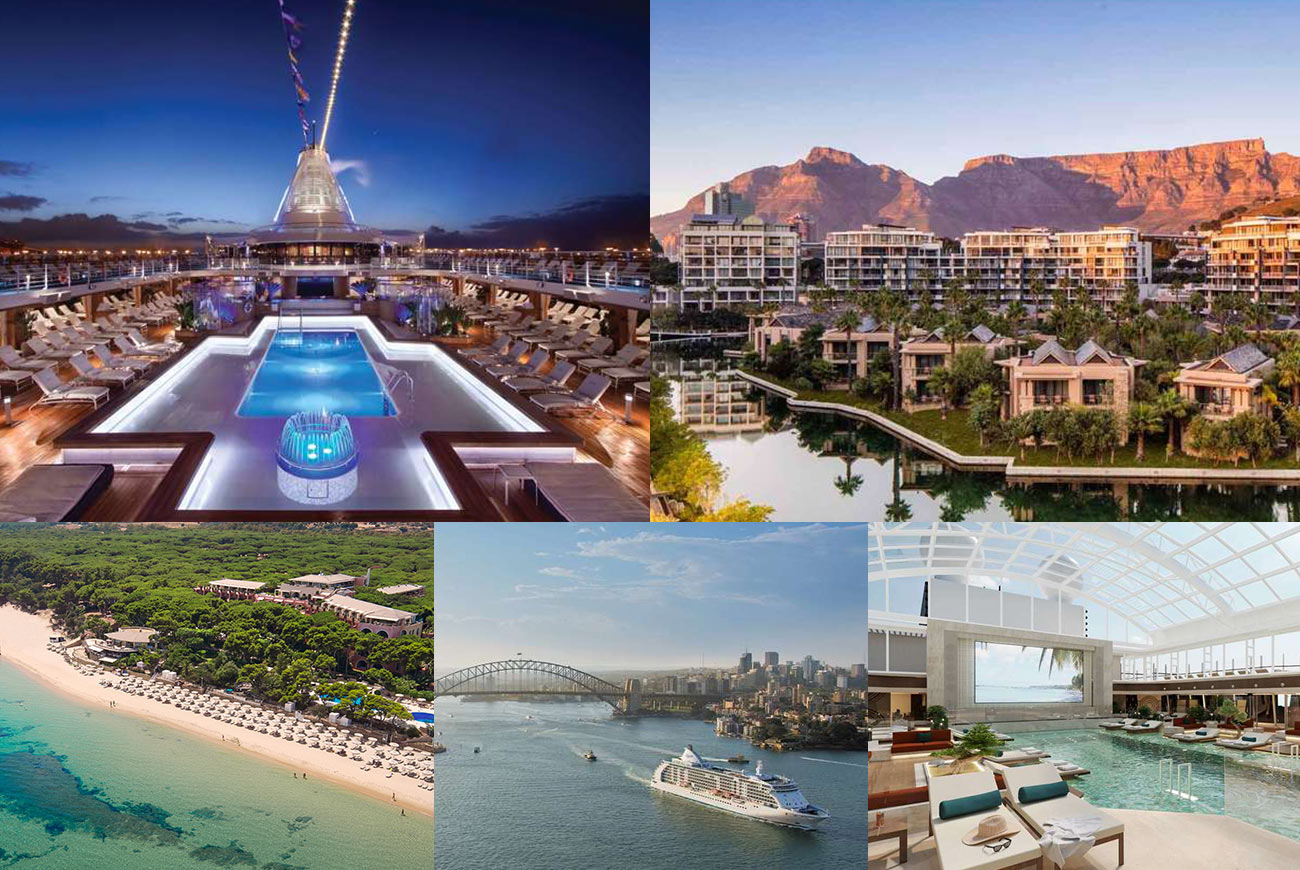 Top Left to Right: Oceania | One&Only Cape Town
Bottom Left to Right: Forte Village Hotel Castello | Regent Seven Seas | Explora Journeys 
VIP Partner Program Spotlight 
We've been busy leveraging our buying power and relationships to get our clients the best possible perks! We're excited to announce four new VIP Partnerships:
On the Water 
The Regent Seven Seas Experience has long been absolute in its inclusiveness. Travel the world in search of the best life has to offer, with every luxury included, and discover a truly unrivaled experience. Taking care of every detail so that you can fully experience and enjoy every moment is at the heart of their all-inclusiveness. Discover how everything from the exquisitely prepared cuisine to the included, unlimited shore excursions will create a truly unforgettable journey.
Whatever corner of the globe beckons to you, Oceania Cruises takes you there in comfort and style. Relax aboard one of their six small luxurious ships catering to just 684 or 1,250 guests and discover what OLife™ truly means. From the moment you step on board, you'll feel welcomed by their casually sophisticated atmosphere and dedicated staff. Enjoy every moment in your own way, whether savoring exquisite cuisine, sipping a cocktail poolside or simply relaxing on your private veranda as you gaze out on ever-changing vistas.
Explora Journeys is redefining ocean travel for discerning explorers. With the first of four luxury ships setting sail in 2023, itineraries will blend renowned destinations with lesser-travelled ports for a journey that celebrates discovery. With 461 oceanfront suites all with private terraces, ten dining experiences providing unrivalled variety at sea and equipped with the latest in environmental-supporting and marine technologies, Explora Journeys will introduce a unique luxury travel experience.
Across the Pond
In Italy – Forte Village Hotel Castello is an oasis of luxury located steps from a soft white sand beach. Well-heeled travelers feel right at home at the 218-room Hotel Castello at Forte Village Resort. Set in an exclusive enclave on the southern coast of Sardinia, this resort provides an extensive choice of diversions: beachcombing; gourmet dining (21 restaurants taking you on a culinary world tour); thalassotherapy; youth soccer led by Chelsea Football Club coaches; fashion fittings from the foremost Italian labels and more!
One of our existing VIP Partners, One&Only Cape Town is excited to announce the completion of a full-scale refurbishment of all guest rooms and suites, Vista Bar & Lounge and entrance lobby. Set between the ocean and Table Mountain, the One&Only Cape Town has a prime location in the heart of the picturesque Victoria & Alfred Waterfront with captivating views of Table Mountain. The resort offers a captivating kid's program, blissful destination spa, and a selection of the city's most celebrated dining experiences – bringing the best of South Africa to you!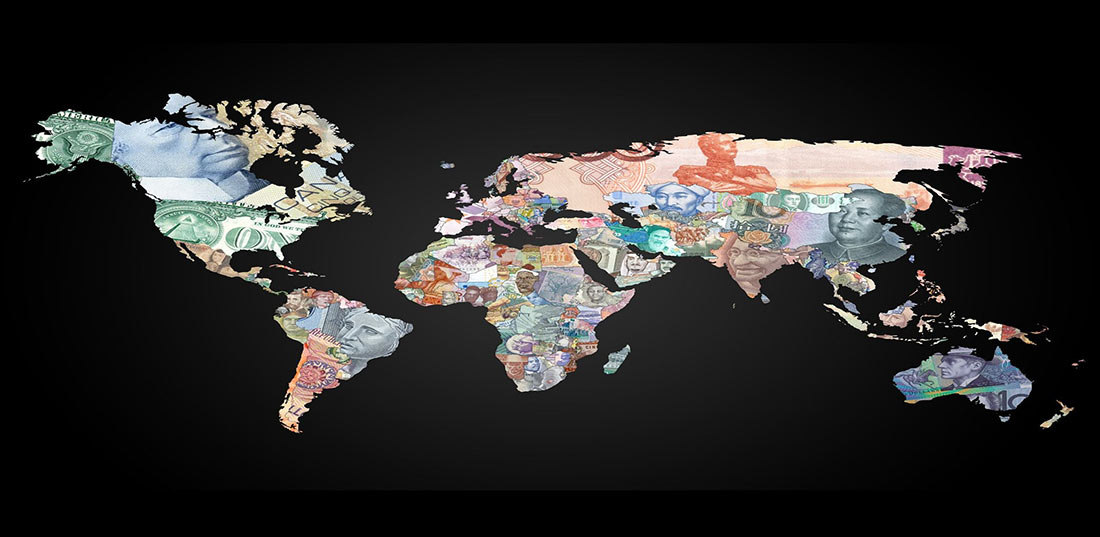 Preferred Partner Offers 
Here are a few of the current promotions available to Departure Lounge clients: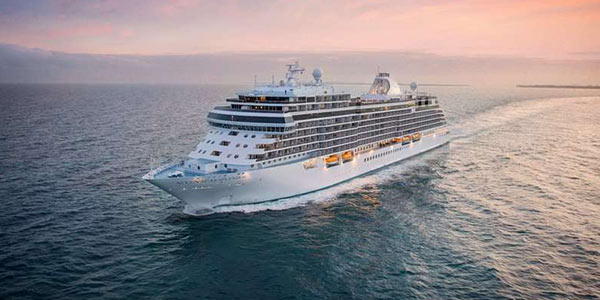 Regent Seven Seas 
Upgrade and Explore Offer
• New bookings only made between April 1, 2022, and June 30, 2022
• FREE 2-Category Suite Upgrade on select 2022-2023 voyages PLUS Up to $1,000 Shipboard credit per suite for clients & Reduced Deposits
• Valid through April 28th  
Free Extended Explorations Offer
• New bookings only made between April 1, 2022, and June 30, 2022
• FREE Pre-AND Post-Cruise Land Program on select voyages, plus Reduced Deposits
• Guests who do not wish to participate in one of both of FREE Land Program(s) can opt to take a non-use credit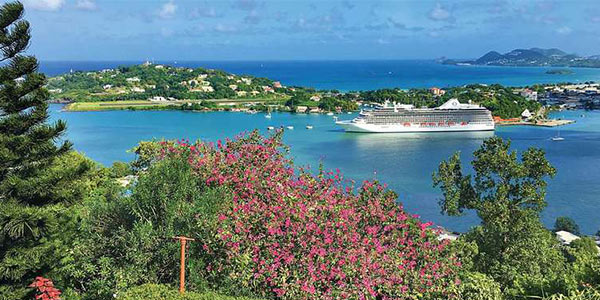 Oceania
OLife Choice
Enjoy 2-for-1 cruise fares, free roundtrip airfare, free airport transfers plus, choose one of:
• Free Shore Excursions
• Free Beverage Package
• Free Shipboard Credit
OLife Ultimate
Enjoy an exclusive limited-time offer when you book select 2022 voyages by April 15, 2022. Receive 2-for-1 Cruise Fares, Free Roundtrip Airfare, Free Airport Transfers plus ALL 3 OLife Choice amenities for FREE!
• Free Shore Excursions
• Free Beverage Package
•Free Shipboard Credit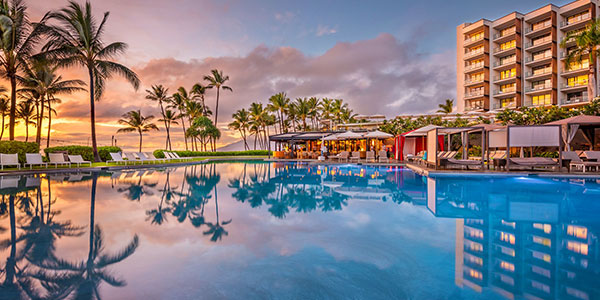 Andaz Maui
Maui, Hawaii
 •  6th Night Free promotion combinable with Virtuoso amenities.
 • Booking and stay dates are now through December 20, 2022, and the promotion applies to all room types – standard guestrooms, suites, and luxury villas.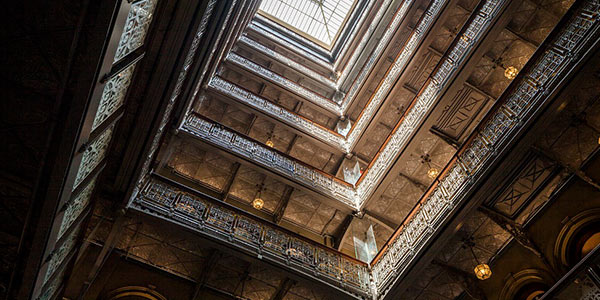 The Beekman, A Thompson Hotel
New York, NY
 •  The Beekman Exclusive 3rd Night Free Promotion: offer is repeatable and combinable with Virtuoso amenities!
 • Travel Dates: now through September 5th, 2022.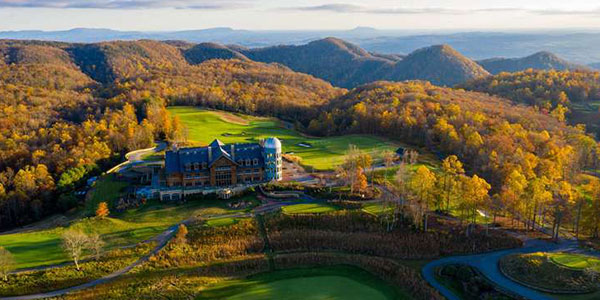 Primland, Auberge Resorts Collection
Blue Ridge Mountains, Virginia
 •  Suite Escape - $500 Resort Credit (takes the place of $100 credit, but combinable with all other amenities)
 • Book & Stay Dates: Now - June 30, 2022
 •  Two night minimum stay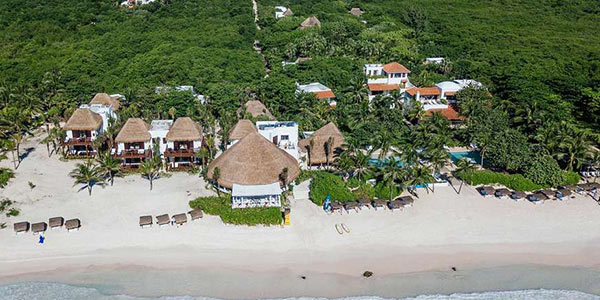 Hotel Esencia
Playa del Carmen, Mexico

• 4th night free with Virtuoso amenities
• Bookings from now through June 1st
• Travel from May 1st through September 30th
Waldorf Astoria Los Cabos Pedregal
Cabo San Lucas, Mexico
Sun-Kissed Love Package
•  3-Night Minimum
•  Full breakfast for two each morning in our signature restaurant Don Manuel's
• One floating breakfast for two in your private plunge pool
•  One Romantic Beach dinner for two (excluding alcohol)
•  One Rose Petal Turn Down
•  Round trip airport transfers to and from San Jose del Cabo Airport (SJD), including a personal greeting by our airport host and escort to your private car (1 Luxury Vehicle for up to 5 people).
 • 20% Off couples treatments at Waldorf Astoria Spa
• One Romantic evening soak tub experience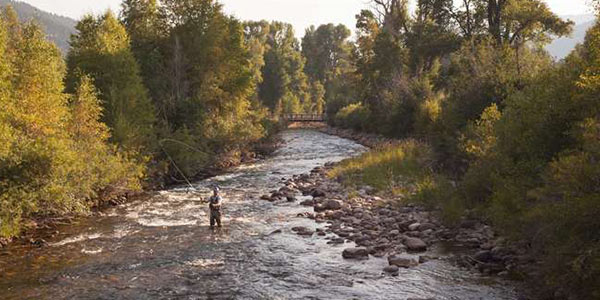 Lodge at Blue Sky
Park City, Utah
Summer Longer
 • Stay between May 5 - October 31, 2022 (Minimum 4 night stay)
 • $100 nightly resort credit to use towards wellness, dining (excludes alcohol) or activities
All-Inclusive Offer 
 • Stay between May 5 - October 31, 2022
 • Breakfast, lunch, dinner, snacks and non-alcoholic beverages daily (excludes private dining)
 • 1/2 day privately guided activity each day such as fly fishing, hiking or biking (exclusions apply)
 • Round Trip Salt Lake City Airport transfers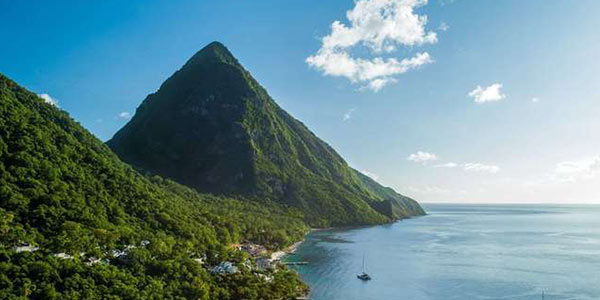 Viceroy Sugar Beach
St. Lucia 
Three amazing offers for bookings made by April 16th travel by November 30th 2022:
Caribbean Escape Offer
• Up to 25% off all room types under Luxury Cottages & Villas, Luxury Beachfront Bungalows & The Residences
• Valid for stays through December 18th 2022
• Three night stay required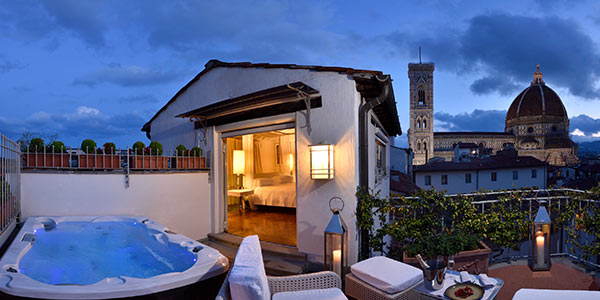 Hotel Brunelleschi
Florence, Italy
Book a stunning suite under the hotel's Suite & More program to receive the following:
• One free transport to or from Florence airport or train station with a luxury car
•  Early check-in, late afternoon check-out (subject to availability)
• VIP check-in with prosecco and daily macarons or Tuscan cantuccini, San Pellegrino and Panna mineral water
•Guarantee of the best table at restaurants at Hotel Brunelleschi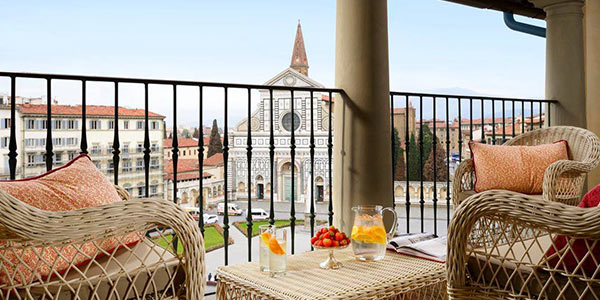 Hotel Santa Maria Novella
Florence, Italy
Stay in the heart of Florence in this classically chic hotel and receive the following amenities:
• American buffet breakfast daily
• Bottle of Italian prosecco and personalized welcome note
• Personal greeting by hotel manager
Contact your Departure Lounge Travel Advisor now to explore the best offers.
MORE DETAILS