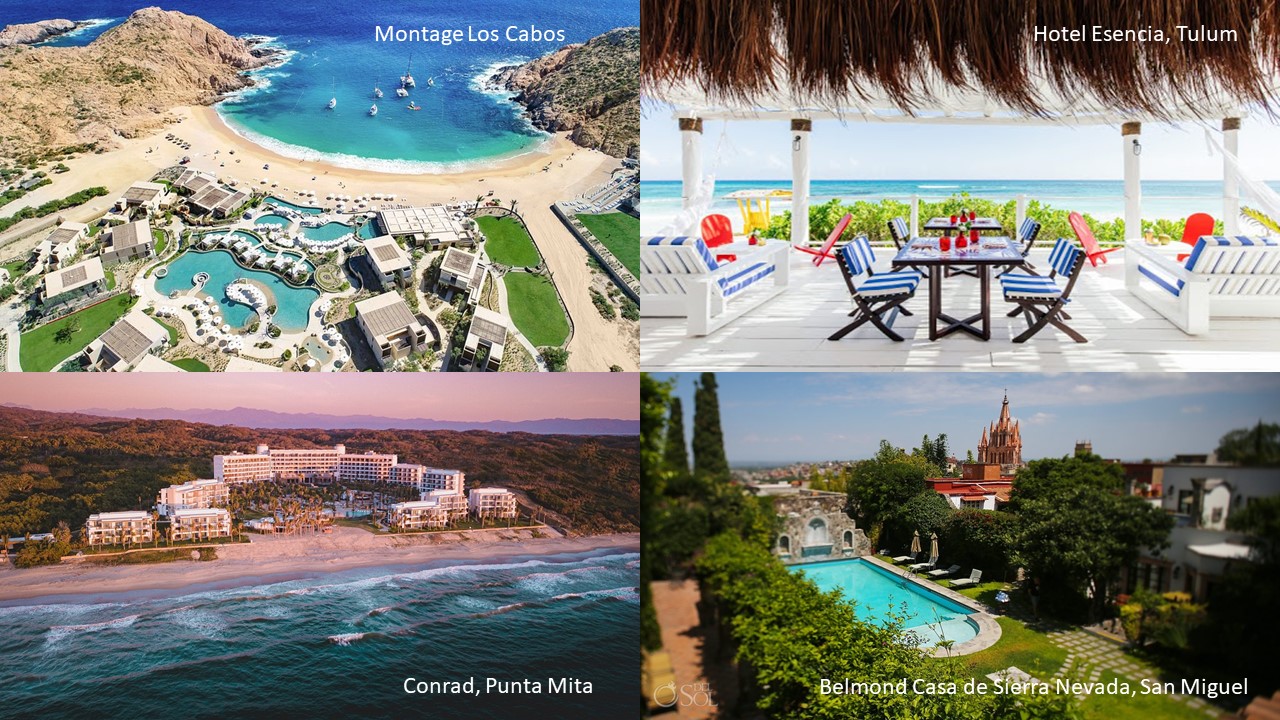 Mexico to the Rescue for Departure Lounge Clients
Many, many of our clients have traveled to Mexico since July, and all have returned grateful for the safety protocols they experienced during travel and especially at our favorite resorts. With hurricane season ending, you may want to head to one of the fantastic beach areas, or find residential hacienda-style comfort in a historic area.
Most of our favorite properties are operating at greatly reduced occupancy levels to be extra safe, so it's easy to socially distance while enjoying these incredible destinations and cultures.
 Contact your Departure Lounge-affiliated travel advisor or email for assistance in arranging your Mexico getaway, including exclusive upgrades, perks and special offers for our clients.
LET'S TALK!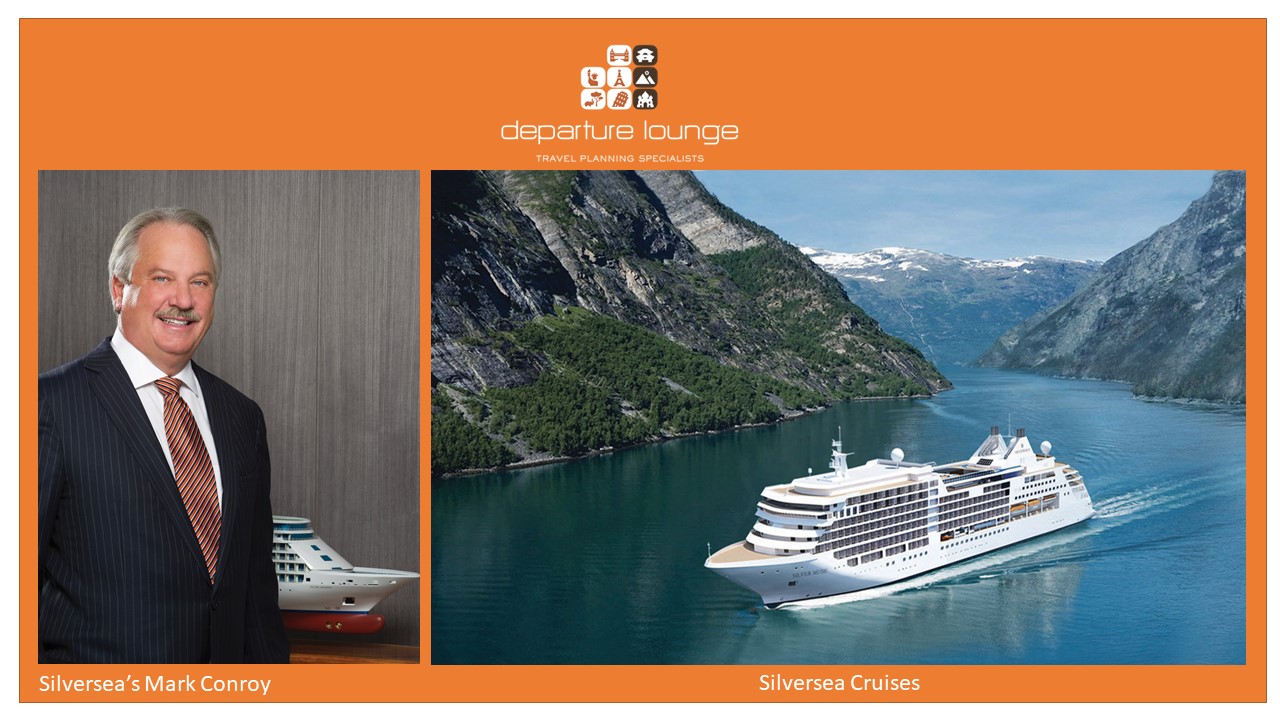 Join our Zoom Chat Nov 10th with Silversea Cruises
Departure Lounge's Founder, Keith Waldon, invites you to join a Zoom chat with Mark Conroy, Managing Director- The Americas at Silversea Cruises. Mark will enlighten us on what's new at Silversea and provide an update on the overall cruise industry. Keith and Mark will be joined by Rachel Woodward, Sr. Director of Expedition Sales, and Betsy Burks, Area Sales Director. Please join us for this virtual event on Tuesday, November 10th, at 6:30 p.m. Central (7:30 Eastern, 5:30 Mountain, 4:30 Pacific).

Please email [email protected] to RSVP, and use the Zoom link below to join the virtual event on November 10th:
https://us02web.zoom.us/j/87384396553
During this Zoom chat, we will not be able to see you via video. But you'll be able to see our special guests and their presentations. If you have questions for Silversea, please email them to [email protected].
RSVP for Nov 10th Silversea Cruises Zoom Chat
RSVP TODAY!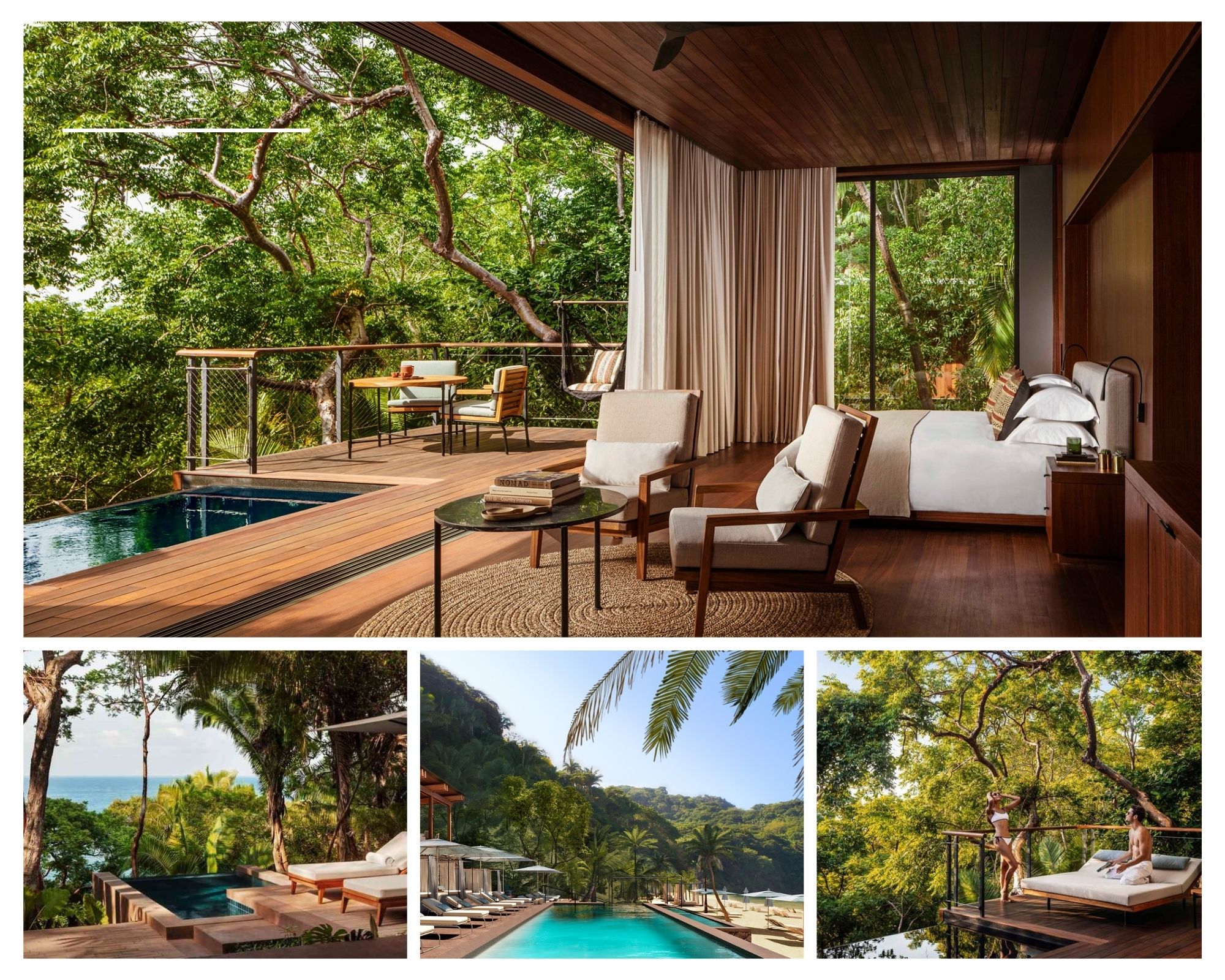 One&Only Mandarina 
Opens November 1 as New Jewel of Mexico 
One&Only Mandarina is nestled in the heart of an intimate new destination on one of the last remaining beachfront jungles in Nayarit, Mexico, just 55 minutes from Puerta Vallarta International Airport. Opening November 1, One&Only Mandarina is the perfect combination of chic resort living, tropical relaxation, and authentic outdoor adventure.
Wake up with nature in the resort's eco-designer Treehouses, Cliff Villas, and Villa Banderas. You can unwind in your own private pool, relax on your private deck, and feel renewed as One&Only butlers take care of your every need. You can't go wrong with One&Only, as each suite is designed to frame incredible views over the ocean and mountains.
Explore the grounds and indulge in the celebrity-chef restaurant, The Point. The restaurant offers creative cuisine and breathtaking views from the highest point. A polo club, beach club, spa, and dining options all provide unique experiences tailored just for you.
Ready for Relaxation?
Book three nights in one of their eco-designer Treehouses, Cliff Villas, and Villa Banderas with your Departure Lounge-affiliated travel advisor and stay the 4th night free.
Reserve your stay with Departure Lounge and also receive these complementary upgrades and perks: 
• Upgrade on arrival, subject to availability
• Complimentary A la carte breakfast daily for two guests per bedroom
• $100 USD equivalent Resort or Hotel credit to be utilized during stay (not combinable, not valid on room rate, no cash value if not redeemed in full)
• Early check-in/late check-out, subject to availability
• Complimentary Wi-Fi
Ready For Relaxation?
ASK US ABOUT THE NEW JEWEL OF MEXICO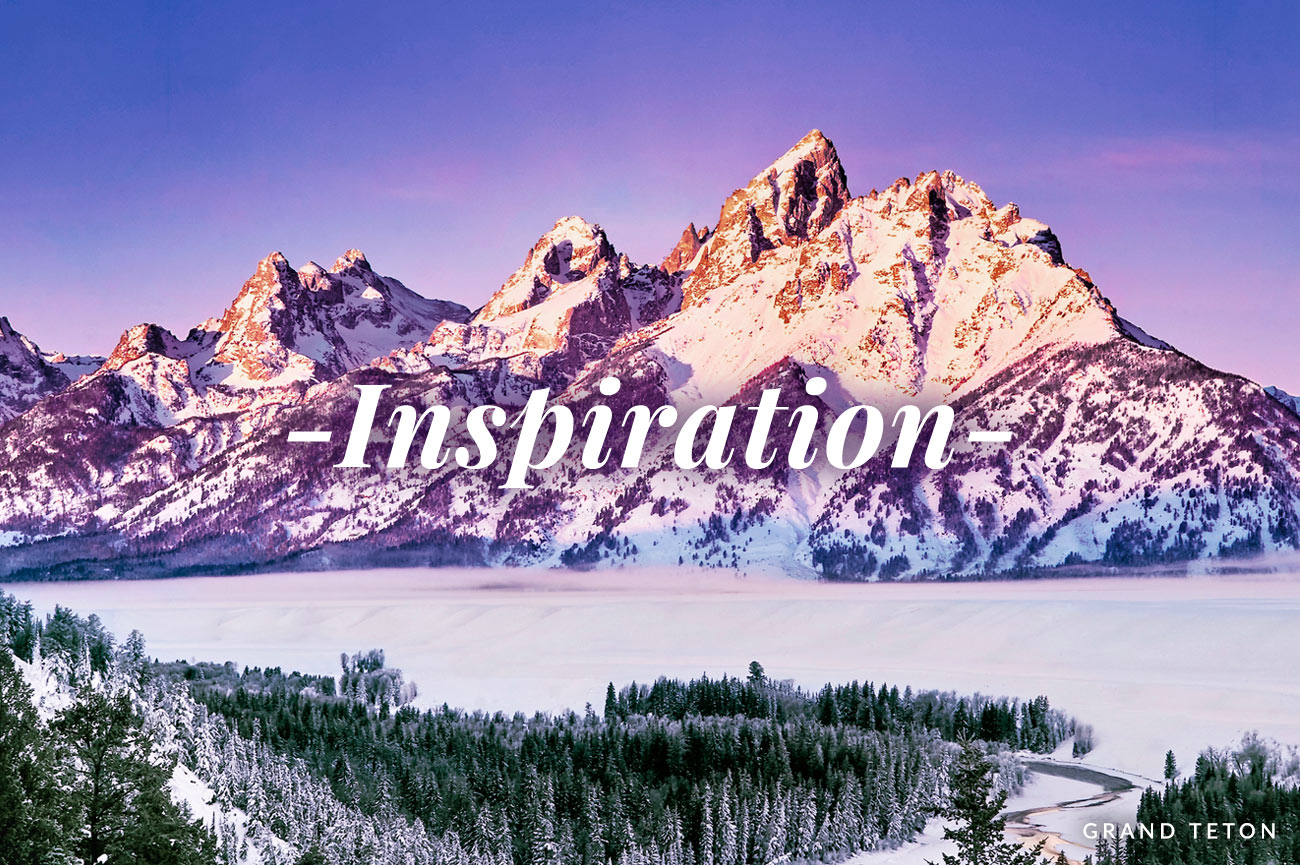 Planning for Family Holiday Time 
As summer begins to draw to a close, it's never too late to start thinking about the winter holidays. During these uncertain times where the travel landscape can change quickly, planning ahead is key. There are numerous reasons the holidays are stressful. Don't let planning your dream winter getaway be one of them.
Fall is the perfect time of year for hiking, but once the snow falls, it's a different story. Break out your skis and boards to experience the thrill of fresh powder at some of the country's most renowned resort towns. Some great options to explore are Squaw Valley, California; Stowe, Vermont; and of course, Aspen, Colorado.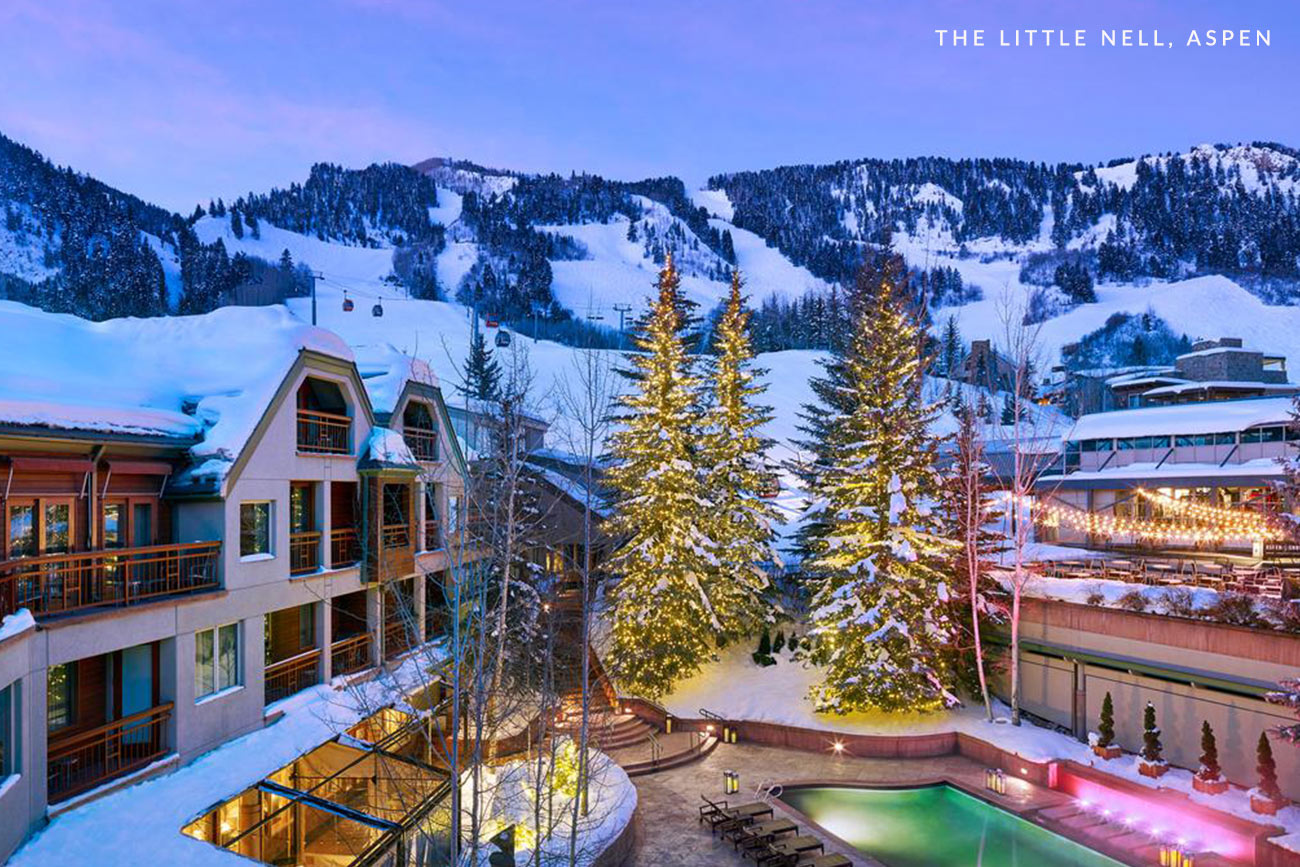 For those looking to celebrate the holidays in style, few better options exist than a ski town. If your idea of festivity includes hitting the slopes followed by fireside hot toddies, it's impossible to resist the allure of Aspen's winter wonderland. Between heart-thrilling ski runs and circles around the ice skating rink, to gorgeous hotels and top-notch dining, Aspen continues to draw boundless smiles throughout the holidays.
Visit Jackson Hole, Wyoming for a nostalgic adventure into the heart of the American West. Luxury ski resorts have brought some glamour to the wild western town with renowned hotels, elegant spas and world-class restaurants. The area boasts three ski areas and is surrounded by the magnificent scenery of the Grand Teton and Yellowstone National Parks. The holiday season in Jackson Hole is special indeed, from snowy sleigh rides among the elk, to Santa sightings and skies full of fireworks to usher in the New Year.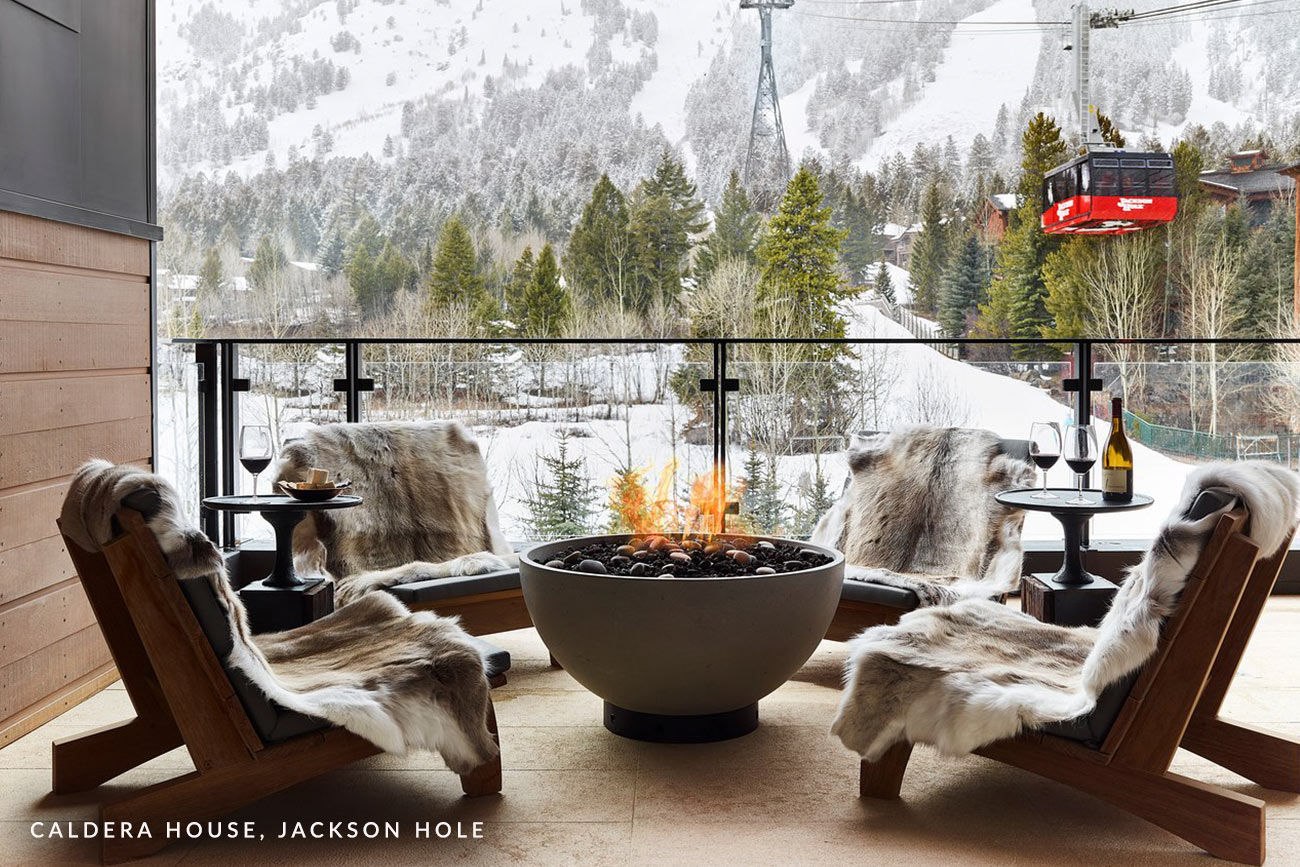 For those looking to revisit the warmth of summer, consider a winter vacation to a beach destination instead. While international travel for Americans is still quite limited, one destination to put on your radar is the Dominican Republic. Situated just outside of Puerto Plata, adventure seekers can take in the stunning landscape of the Damajaqua Cascades, known colloquially as the 27 Waterfalls. Follow a guide deep into the wildness to see these unique natural wonders and jump into— literally— one of the island's best kept secrets. 
Whatever you are thinking about this out-of-the-ordinary holiday season, let us help you with your family plans. 'Tis the season for family fun, and we are here to help make that happen. 
I WANT FAMILY HOLIDAY TIME!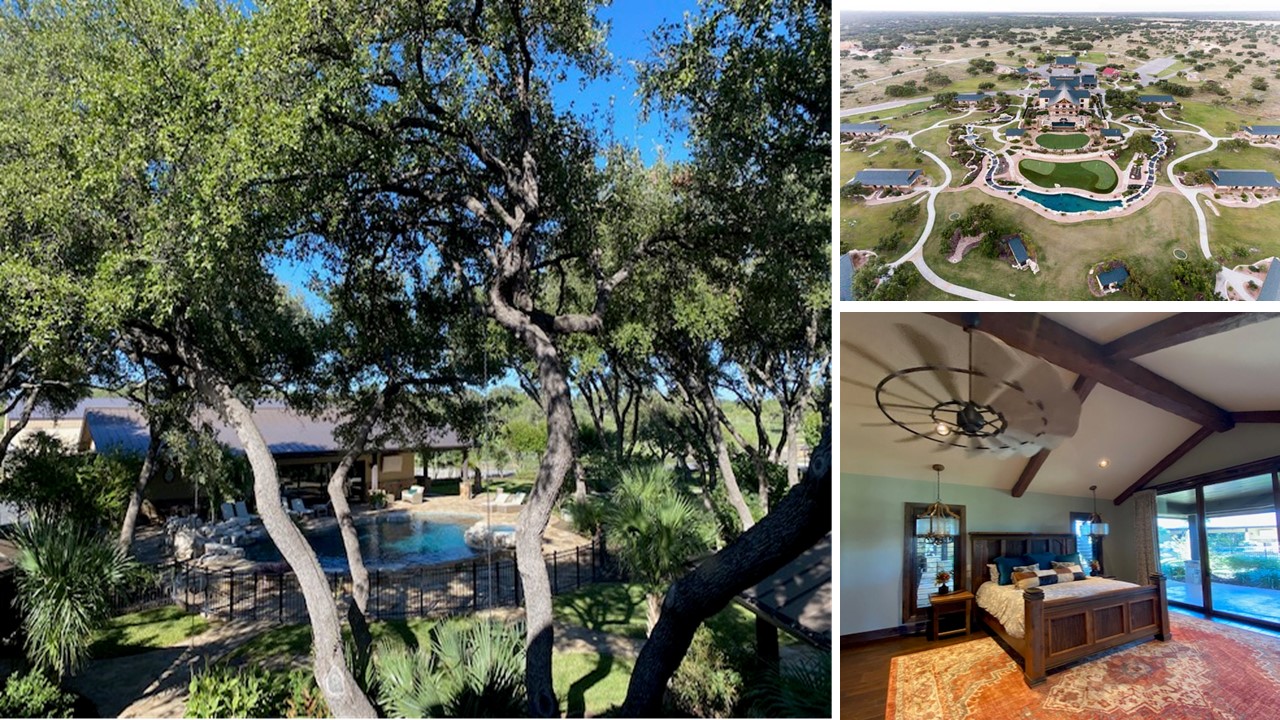 Escape to Archer's Nest at
JL Bar Ranch, Resort & Spa in Sonora, Texas 
In the wild heart of Texas, JL Bar Ranch, Resort & Spa offers a decidedly Texan getaway with gracious hospitality, luxurious accommodations and natural beauty -- perfect for couples or family getaways.
The ranch offers 16 spacious and well-appointed cabins, as well as 16 individual guest rooms, all with great patios to enjoy the great outdoors and views. Every accommodation has direct access, so no need to be in hallways and no elevators anywhere.
The jewel on the ranch is Archer's Nest, a luxurious six-bedroom private residence with its own pool and spa and fantastic indoor and outdoor recreational space. This fantastic estate is completely private and just a short drive from all the amenities of the main guest area. So if you're looking for a family or friends compound, Archer's Nest is one of the best options in all of Texas.
Normally priced at $4,995 per night, Archer's Nest is available to Departure Lounge clients through the end of the year for $3,200 per night, plus taxes and fees. A three-night minimum stay is required, and the following dates are currently available:


10/28/20-11/1/20 -- 11/11/20-11/15/20 -- 11/18/20-11/22/20 -- 12/2/20-12/6/20 -- 12/9/20-12/13/20 -- 12/16/20-12/20/20
For more information on JL Bar Ranch, contact your Departure Lounge-affiliated travel advisor. 
CONTACT NOW
Hit the Links
Golf is a great way to get outside and enjoy the outdoors while staying socially distant from others. Whether you are thinking of a weekend golfing trip with friends or want to incorporate a round of golf on a vacation getaway, here are a few of our favorite greens that are open to everyone.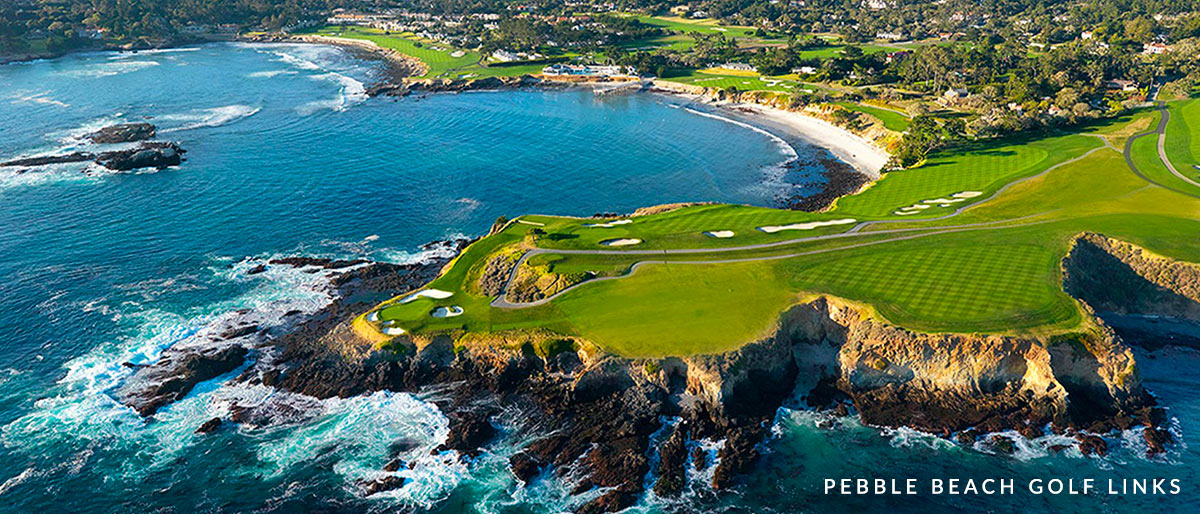 Pebble Beach Golf Links: Ranked number one on Golf Digest's List of 100 Greatest Public Courses, this iconic California golf course on California's Monterey Peninsula was first designed in 1919 but was recently updated by Arnold Palmer and Thad Layton in 2016. With nine holes set on rugged cliffs just above the Pacific, it may be tough to stay focused on your game when you are surrounded by such beauty. Golfers can stay at three Pebble Beach Resorts: The Lodge at Pebble Beach, The Inn at Spanish Bay, and Casa Palmero.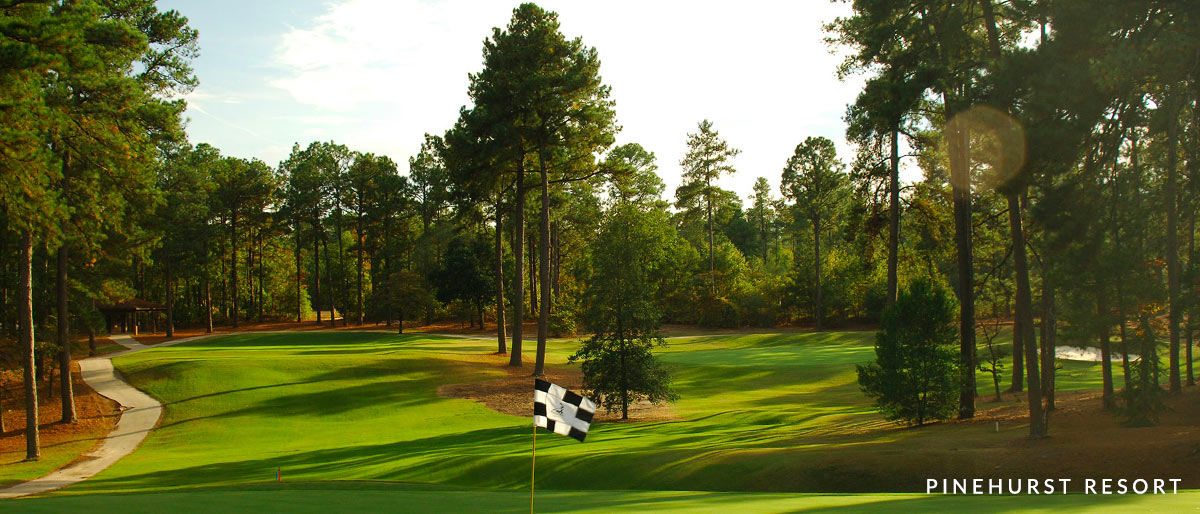 Pinehurst Resort: Set in North Carolina, this historic course will host the 2024 U.S. Open. Redesigned by Bill Coore and Ben Crenshaw in 2010, tall pines and short grass line the course. Golf Digest awarded the sustainable course the Green Star environmental award. Golfers can stay at three historic hotels in the nearby village of Pinehurst.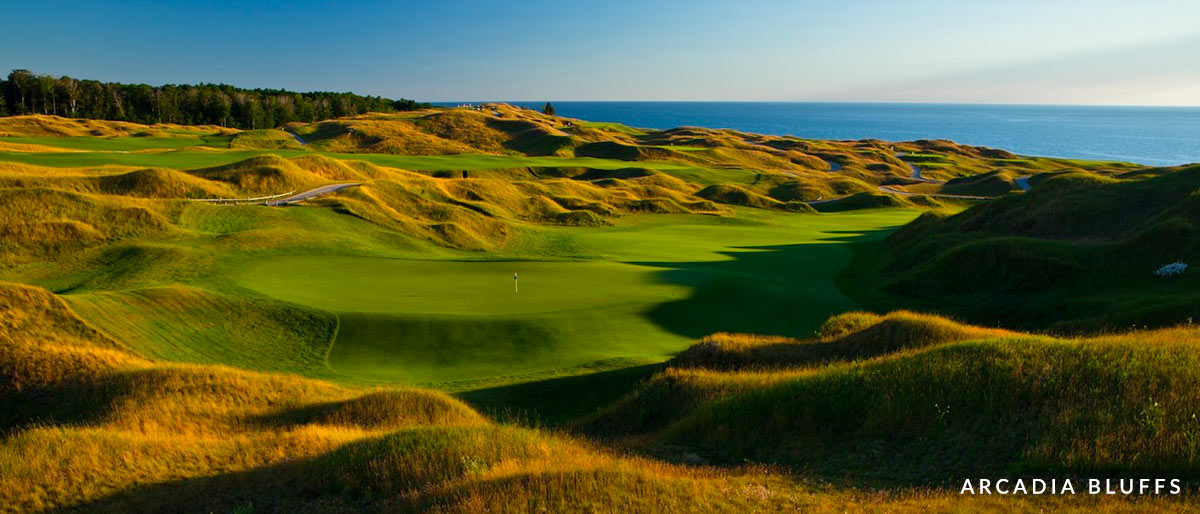 Arcadia Bluffs: Designed by Rick Smith and Warren Henderson in 2000, this Michigan course is often compared to European greens, with its natural sands and thick rough. Set on Lake Michigan's shores, the course can be affected by wind off the lake, and while it's beautiful, it's a challenging course to play. Golfers can stay at The Lodge at Arcadia Bluffs, The Bluffs Lodge, or The Cottages, located along hole #2.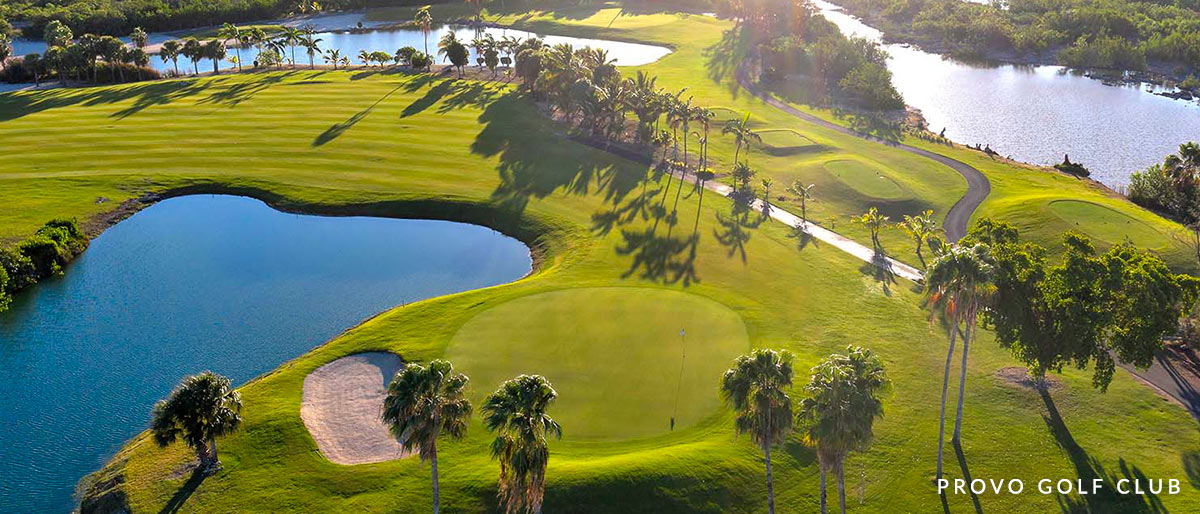 Provo Golf Club: While Turks and Caicos requires visitors to present a negative COVID test upon arrival, it's a small trade-off for the chance to check out the archipelago's incredible golf scene. Provo Golf Club, known for its challenging gameplay and rugged, natural landscapes, encourages friendly competition but also stopping once in a while to soak in the scenery. Colorful native birds are known to inhabits the course's water features.
Ready to tee off at a golf course? Let us help you plan the perfect golf outing.  
I'M READY TO GOLF!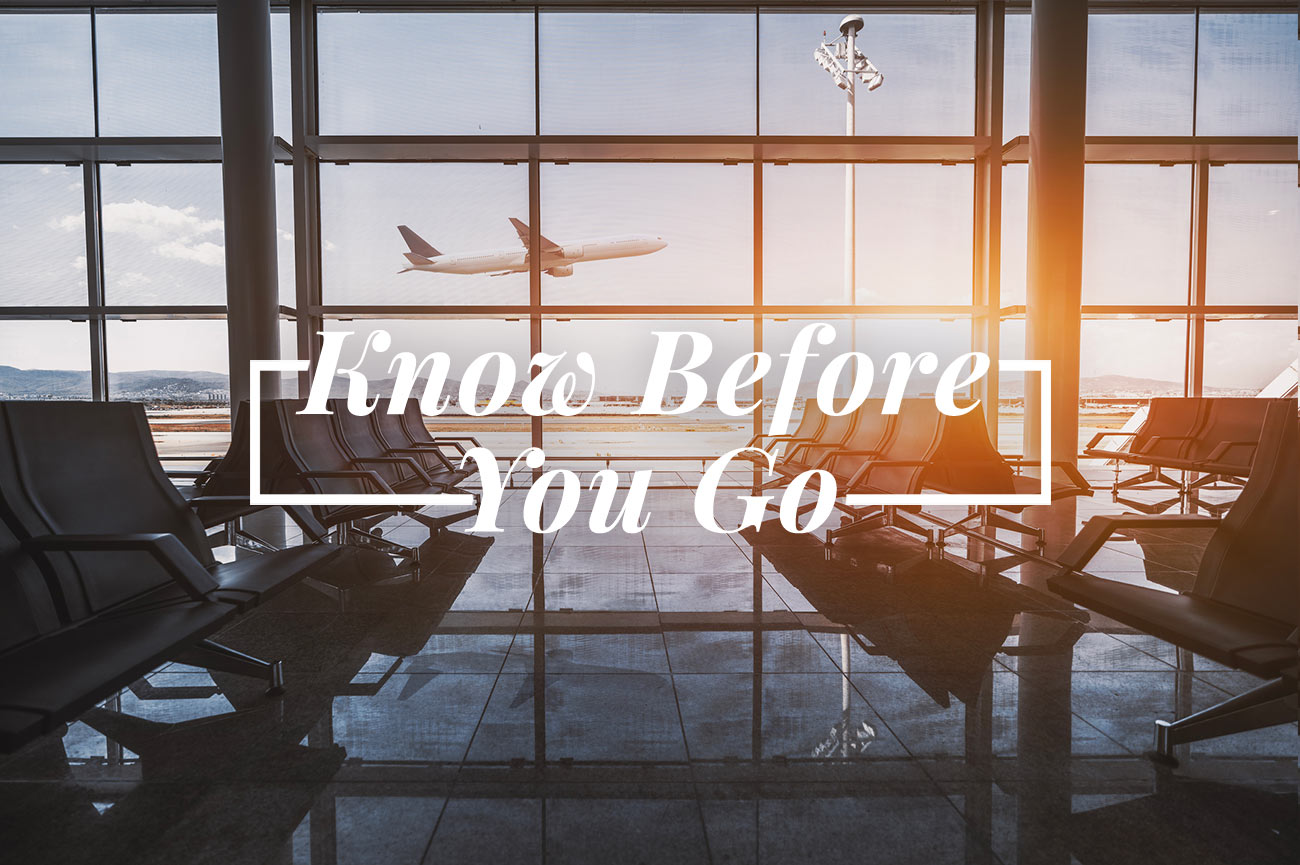 How to Avoid Airport Customs Lines 
As airlines get better at navigating the world after COVID, non-essential travel has very slowly begun to creep back into our lives. For those choosing to fly this fall, traveling safely and efficiently is at the top of many people's lists. TSA PreCheck, Global Entry and Clear are all programs that can expedite your airport experience. Knowing the differences between them can help you choose which is best to add to your travel repertoire.
TSA PreCheck
TSA PreCheck is the most popular of the three programs. It's also the cheapest at $85 for a five-year membership. Any frequent flyer who's a citizen or lawful resident of the United States can apply. After filling out an online application, participating in an in-person background check and being fingerprinted, you'll receive a Known Traveler Number that you can attach to your ticket reservation to apply the benefit. Available at more than 200 airports nationwide, members don't need to remove their shoes, jacket, laptop, or liquids for the screening process. Children of members under the age of 12 also qualify.
Global Entry
Global Entry is ideal for anyone traveling internationally. At $100 for a five-year membership, it's slightly more expensive than TSA PreCheck, but Global Entry includes it as an added benefit. Unlike PreCheck, children are required to get their own membership, at the same expense as adults. Available at dozens of airports internationally both in the United States and internationally, this program allows members to skip the long line at customs by checking in with their passport at a self-serve kiosk. The application process is very similar to PreCheck. Those interested must be a U.S. citizen or legal resident, complete an online form, pay the fee, and pass a background check.
Clear
Clear, unlike TSA PreCheck and Global Entry, is not run by the government, but a private company. At the most expensive, Clear will run you $179 per year. Instead of presenting your ID at the security checkpoint as you normally would, members proceed to a Clear kiosk where their eye and fingerprints are scanned. From there, you can jump to the front of the security line. To join, you must be 18 or older and have a valid government-issued ID. While it is the priciest program, it's the only one that offers a free trial, discounts to Delta and United frequent flyers, and allows the members of children up to age 18 to use the benefits for free.
Want to learn more about applying for any of these programs? We can give you all the details you need! 
LET'S TALK!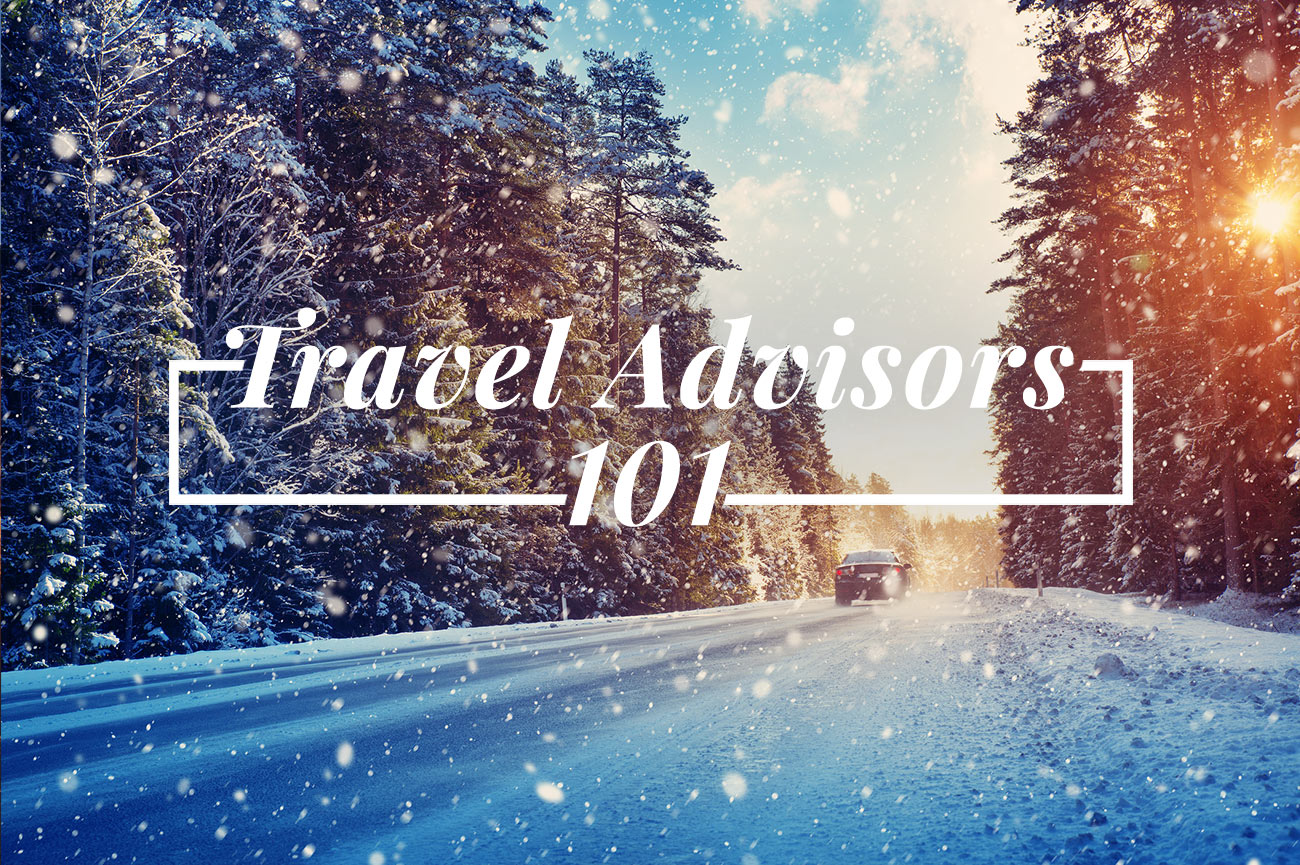 Helping You Get Home for the Holidays 
We know you want to find a way to visit your loved ones during this holiday season. Regardless of how travel restrictions evolve between now and this festive time of year, it's our job to help you and your family get together for a safe, low-stress holiday visit. 
According to industry insiders, many families are still waiting to decide on their holiday travel plans. There are ways to balance common sense during a pandemic with your beloved holiday traditions. The first step is getting your family on the same page as far as quarantine options. Are you planning a 14-day quarantine before gathering? Will you practice social distancing? Will family members be arriving by plane? Where will out-of-towners stay?    
Current indications are that Christmastime flights have dropped by 25 percent for 2020. While these fares may still creep up to holiday highs, there are other factors to consider when booking a flight, like reserving seats on an airline that is still blocking the middle seat or traveling during less crowded times, like mornings or Tuesdays and Wednesdays. We can help you with the reservations that are right for you and your family.
For those visiting home, staying with elderly parents or high-risk family members may not be an option this year. Having your own space in a nearby hotel can relieve some of the pandemic-time travel stress. We are here to help you find accommodations that feel safe and are close to your loved ones.

Whatever your needs for 2020 holiday travel, we can help you make arrangements that are right for you. We want to ensure you have a safe, festive holiday celebration. 
GET READY FOR HOLIDAY TRAVEL!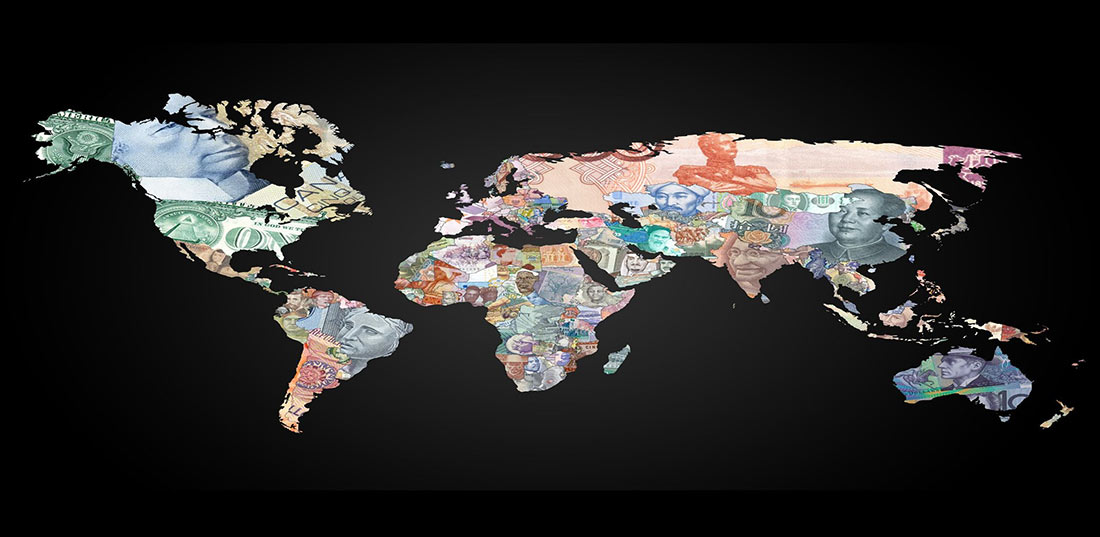 Departure Lounge VIP Offers
For the current VIP special travel values and insider access options, click below.
VIEW YOUR VIP OFFERS