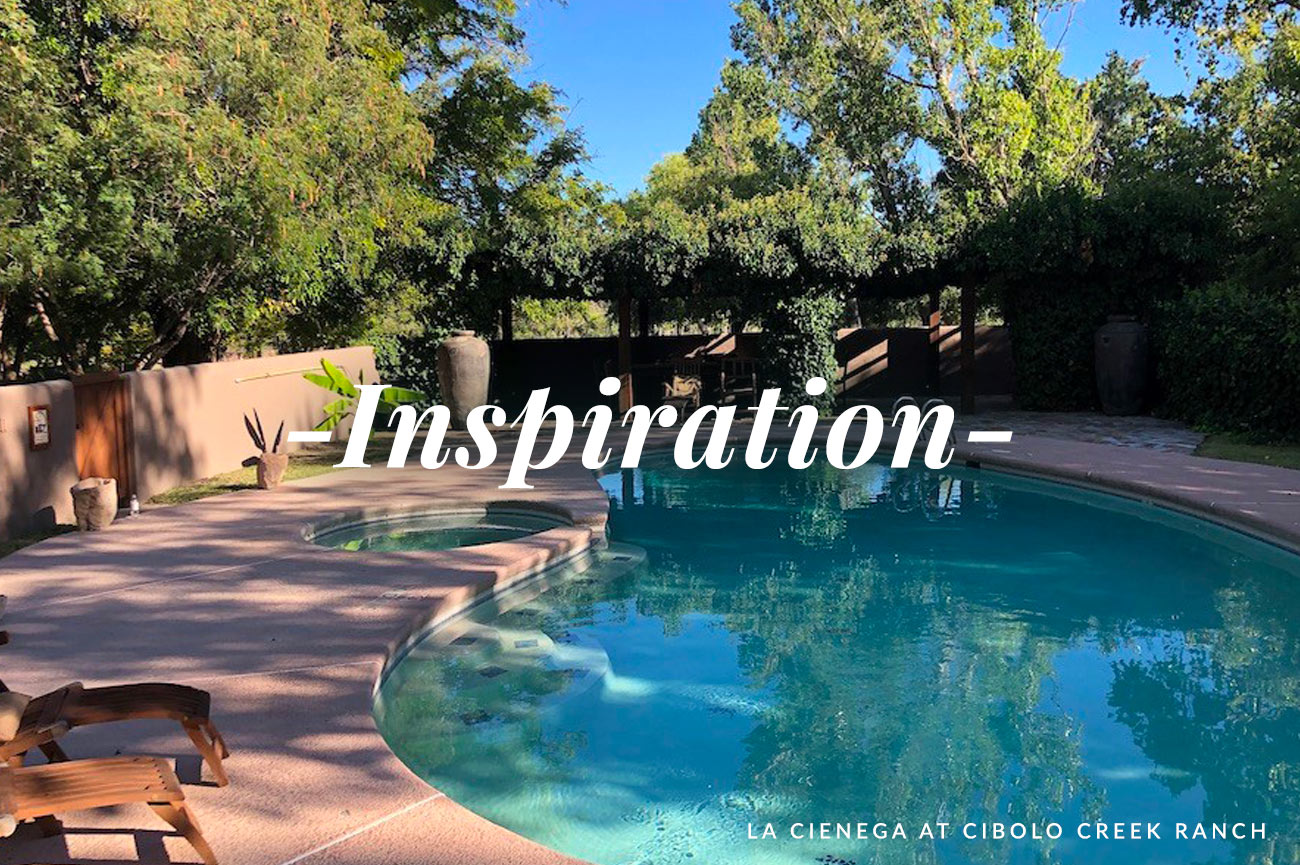 Caveat to this month's newsletter: Another month has gone by and travel changes by the minute. Thankfully, we're seeing a good amount of US destinations welcoming back visitors as well as some foreign travel spots. We aim to bring them to life here. Hotels and airlines are taking significant measures to accommodate travelers in the safest way possible. We send this newsletter to keep you informed, inspired and to say, things change daily and what's open one minute, may close the next. Hopefully our stories bring you something positive to look forward to. If not now, in the future. So please, stay in touch and we'll do our best to have the most up to date travel information. As always, only you decide when it's ok to travel. 
Horsing Around
A ranch or mountain resort vacation may be the answer to the COVID blues. Wide open spaces. Natural beauty. Rustic chic accommodations. Yes, yes and yes! As aspiring travelers look to destinations where they can get away the crowds and feel safe, luxury ranches and mountain resorts have become a popular option—especially for family getaways.
Montana Bound: Ranch at Rock Creek & The Resort at Big Sky
Many Departure Lounge clients are heading to Montana this summer and fall. Enjoying the great outdoors and experiencing fun, new activities—with all the amenities of a luxury resort—checks many of the boxes we are all looking for in a vacation right now. Surrounded by babbling rivers, pristine forests, lush green landscapes and star-filled evening skies, Montana's jewels lure visitors with the promise of cooler temperatures, fly fishing, horseback riding, hiking, barbecues and more! Departure Lounge clients have access to special values and perks. Contact us for the details.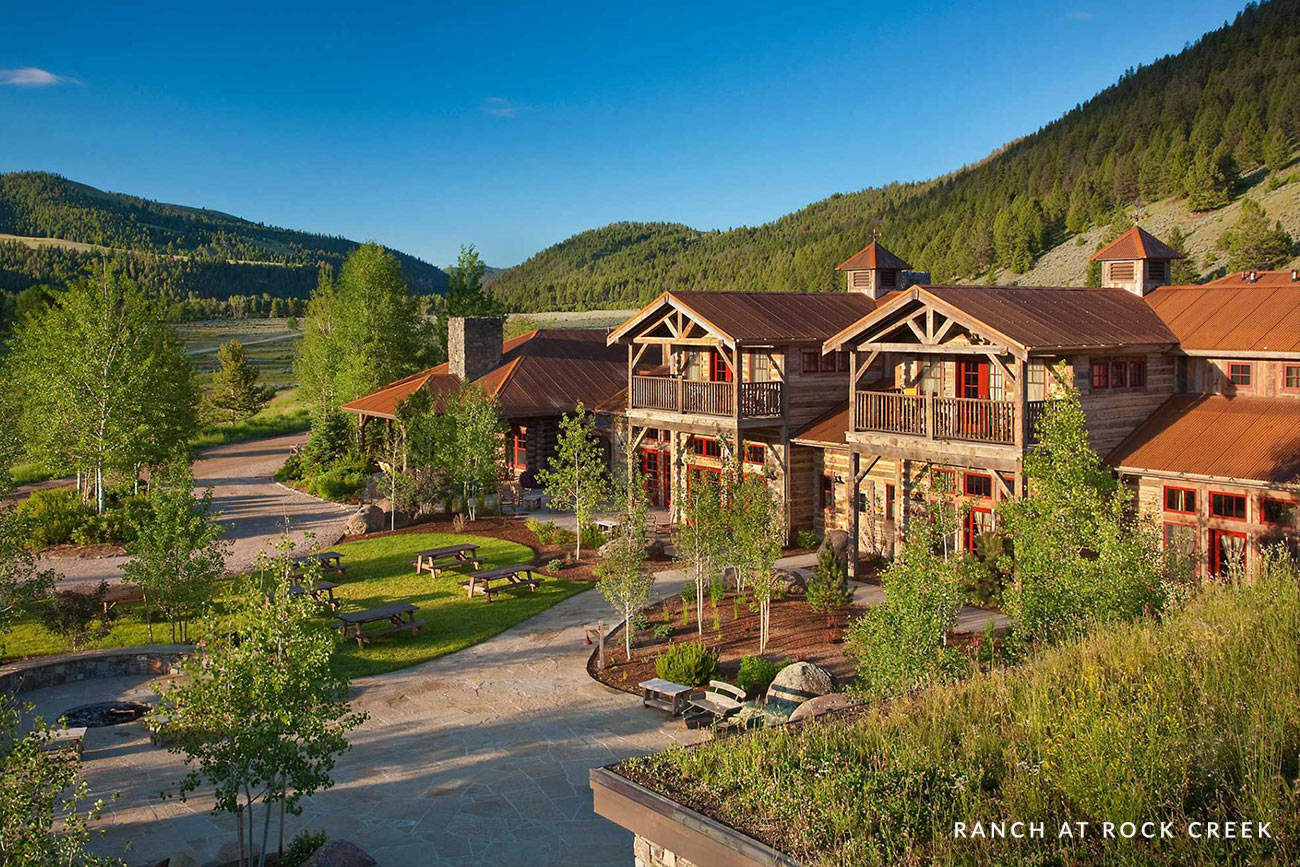 Texas Ranches: Cibolo Creek Ranch & JL Ranch and Resort
Texas has some incredible guest ranches that offer the quintessential Lone Star experience. Cibolo Creek Ranch in the Big Bend region has lots to offer. From an individual spacious guest room in the main hacienda to a group or family private takeover of La Cienega, the mid-sized historic seven-bedroom fortress that used to be the annual getaway for Mick Jagger, Cibolo Creek Ranch enables you to socially distance and enjoy the beauty, along with the higher altitude lower temperatures.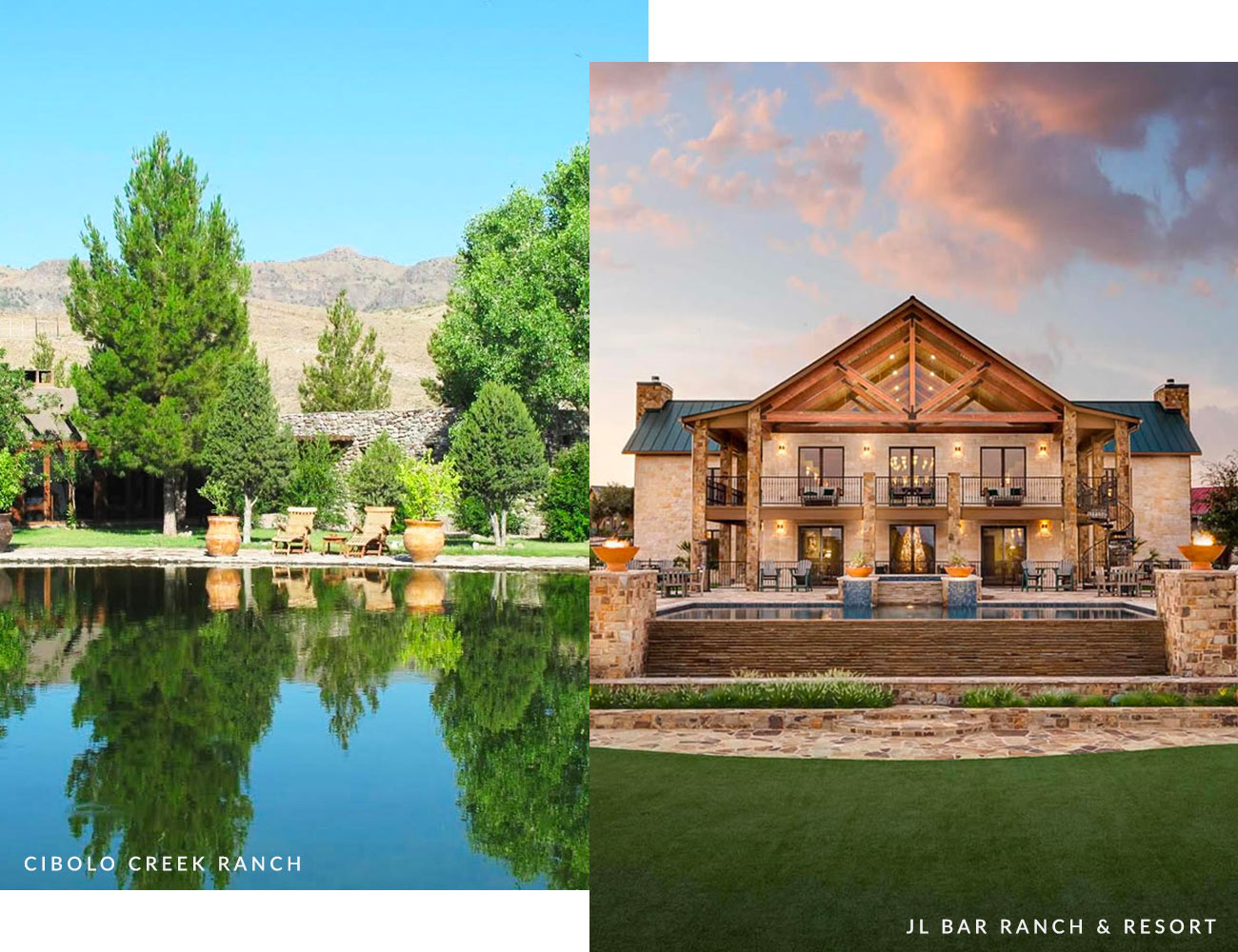 Another great option is JL Bar Ranch Resort and Spa in Sonora, Texas, cattle herding, range shooting and horseback riding make you feel like a cowboy . . . who lives in his own luxurious cabin with custom-made furnishings. Call us to discuss great options at these two ranches and others.
Indeed, a ranch vacation surrounded by secluded acres and the true beauty of the American landscape is the perfect way to relax and unwind. While these are just a few ranch vacation options, we can help find the guest ranch that's right for you and your family. 
LET'S TALK GUEST RANCHES!
Update From Travel+Leisure and Turks & Caicos Reopens To Americans
Join us via Zoom this Tuesday to hear an update from Travel+Leisure's Paul Brady, followed by a presentation by the teams at The Shore Club and The Palms in Turks & Caicos, which just reopened to American travelers. 6:30 p.m. Central on Tuesday, July 28.
RSVP & REGISTER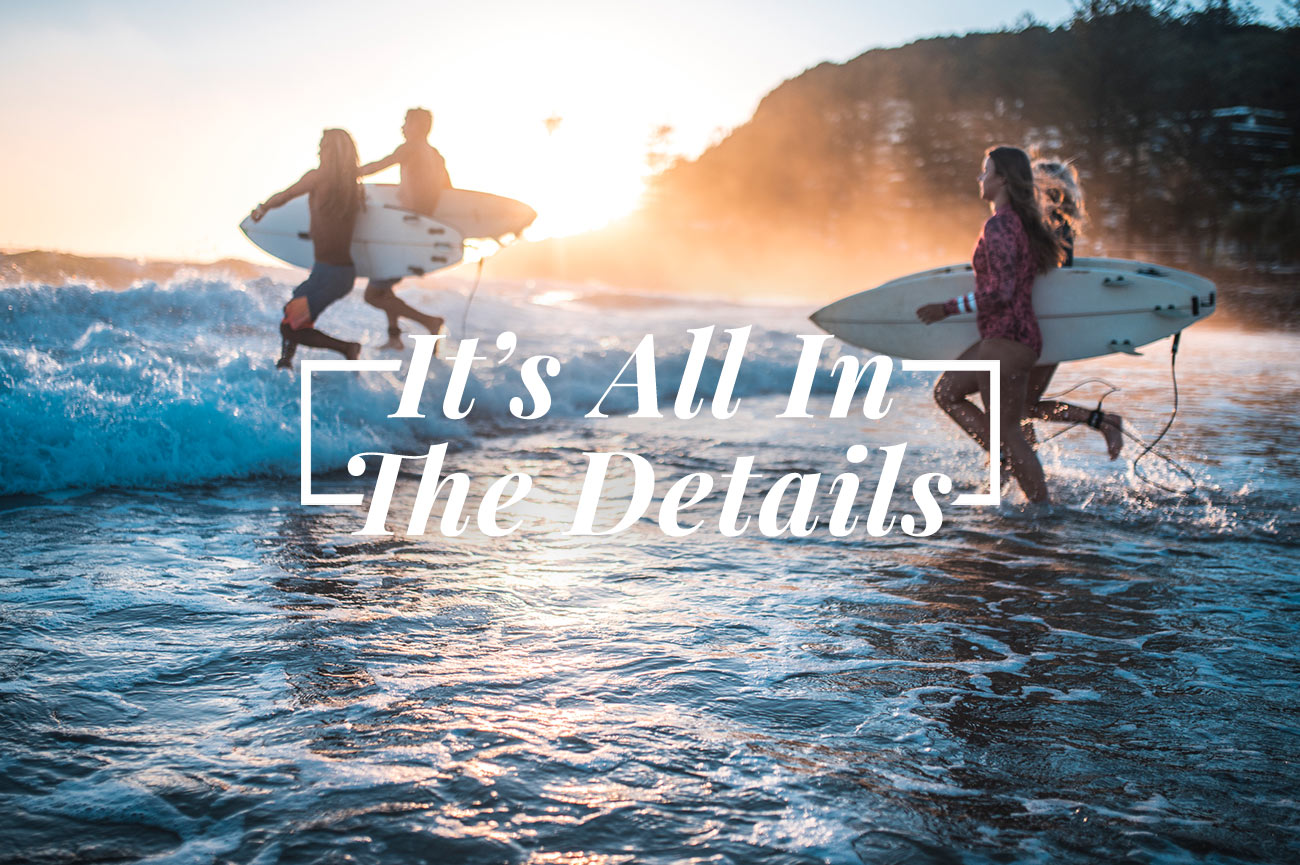 Surfs Up 
Europe is out this summer, as are museums, cultural events and most indoor group activities. However, it may be the perfect time to try something new—like learning to surf.  Imagine spending your vacation riding waves by day and enjoying beautiful beach surroundings by night.  Sounds good to us! Here are a few of our favorite surfing vacation destinations, where you can experience your own kind of endless summer: 
Set on a bluff overlooking the Pacific, the Ritz Carlton Laguna Niguel is located right next to Salt Creek surf break. Vacationers who want to learn to hang ten can sign up for the resort's So. Cal Surf Experience, which includes surf equipment rentals, a two-hour surf lesson for two people and overnight accommodations at the luxe resort. 

Ditch Plains in Montauk, New York, is a classic rock-bottomed longboard surfing break, where wanna-be surfers can learn to ride the waves.  A number of surf schools are available in the area, including CoreysWave, which features a Kids' Surf Academy. Montauk's ultra-hip Surf Lodge is also a fun place to call home for your stay.
Home of surf legend Kelly Slater; the Florida Surf Museum; and Ron Jon Surf Shop, the largest surf shop in the world at 52,000 square feet; Cocoa Beach, Florida, is a great spot to learn to surf and features numerous surf school run by pro surfers.  Ron Jon Surf School is among the best, catering to beginners who are just getting their start. 

Hawaii seems like the ultimate spot to ride the waves. With quarantine regulations set to loosen in August, it may be the perfect time to book a surfing vacation to Hawaii. Hanalei Surf School in Kauai is run by pro surfer Evan Valiere and features surf and stand-up paddleboard instruction. While the nearby five-star Princeville Resort Kauai is being transformed into the 1 Hotel Hanalei Bay, aspiring surfers may want to consider staying at the Westin Princeville Ocean Resort Villas. 
Ready to pack your swimsuit and learn to ride the waves?  Don't forget to bring plenty of sunscreen. 
BOOK A SURF VACATION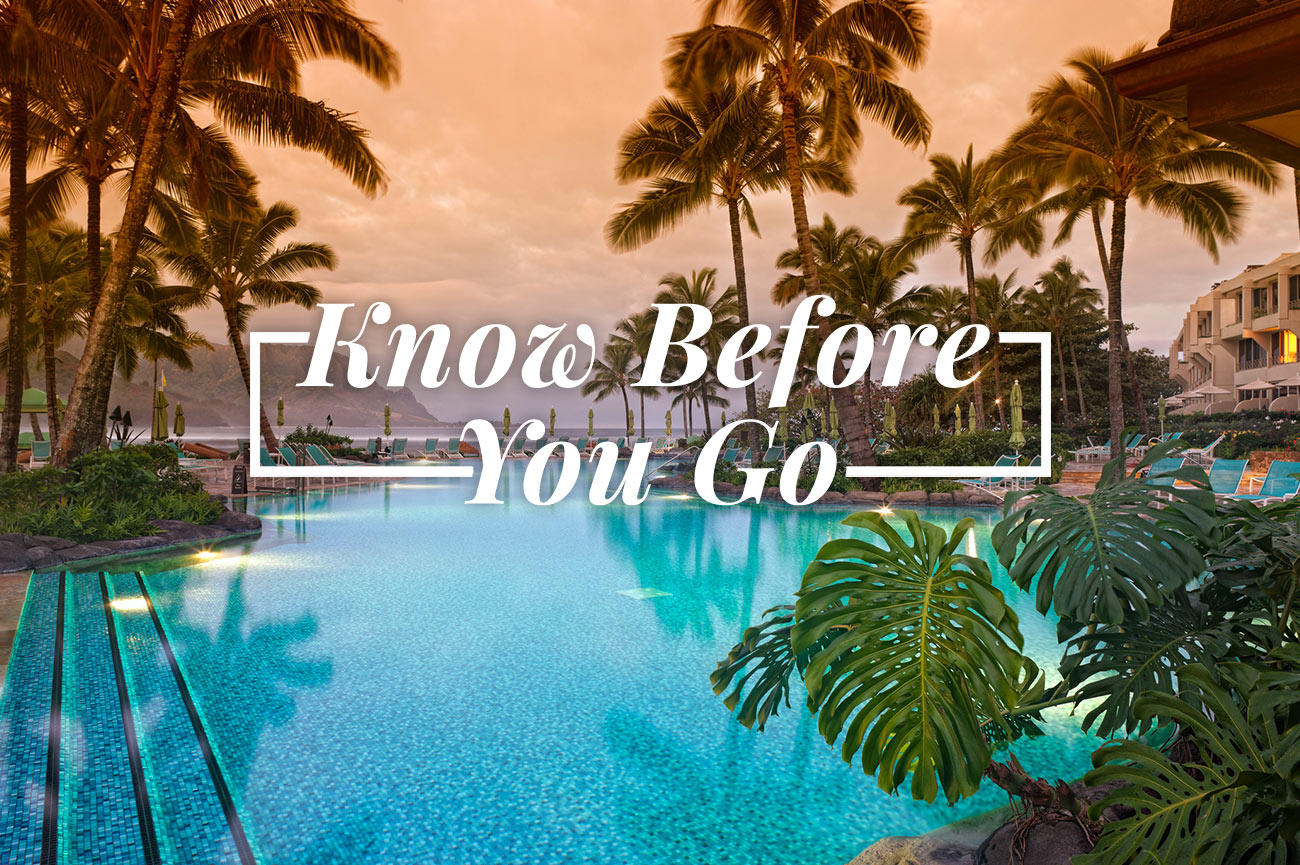 Last-Minute Travel Inspiration
After months of safety at home, we are all getting a little stir-crazy. When you are ready to venture out for a socially distant adventure, we can help you with your travel plans—even if you decide on Tuesday that the coming weekend would be perfect for a quick getaway. 
Last-minute travel has becoming a growing trend in the time of COVID.  According to Priceline, 70 percent of people who booked a flight in May were looking to travel in May or June. Resorts are also seeing travelers make room reservations for almost immediate stays, booking accommodations in June for a June visit. 
To encourage last-minute travelers to really escape, many resorts have created packages with a fourth night complimentary, so you can extend your weekend escape. Resort credits for on-site dining or activities have also become a popular travel bonus. 
With today's flexible cancellation policies, we can help you book a getaway and you'll have the peace of mind of knowing that we can change your travel plans if you decide the time isn't right to step away from your bubble.   
Just let us know what you are thinking, and we can share possible destination options that will suit you and your family and friends' travel requirements. 
I'M READY TO TRAVEL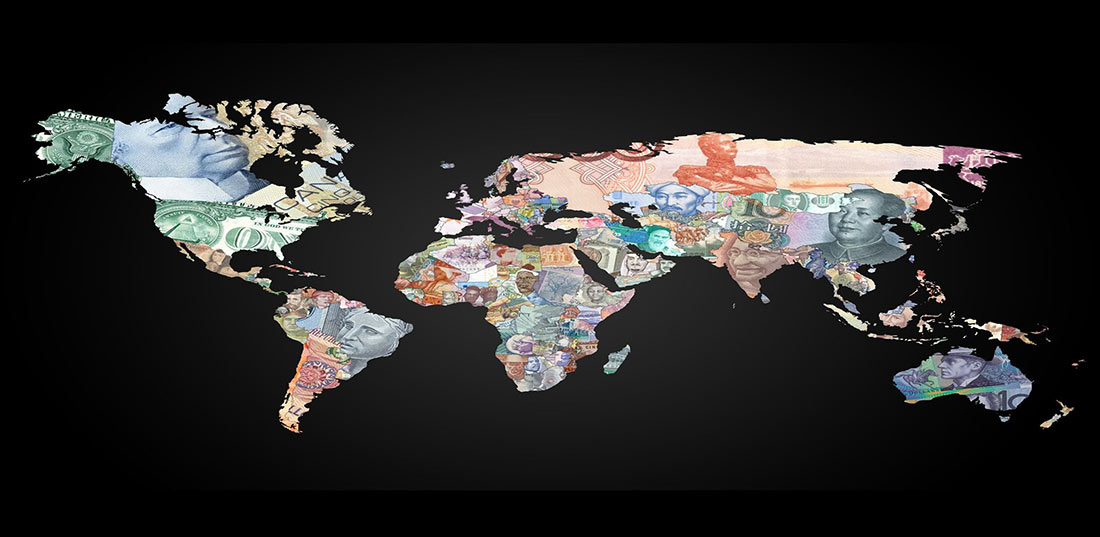 Departure Lounge VIP Offers
For the current VIP special travel values and insider access options, click below.
VIEW YOUR VIP OFFERS