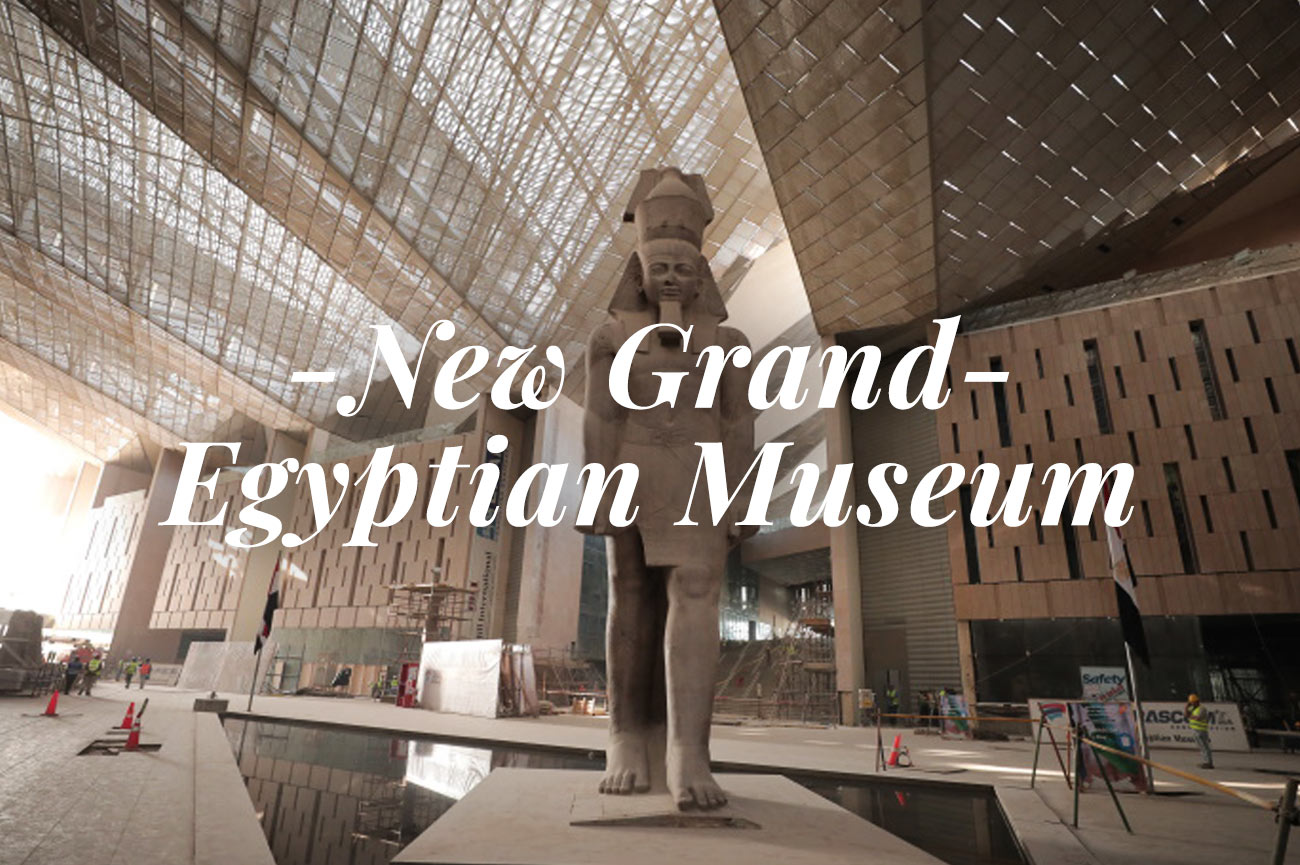 Join Departure Lounge's Founder In Egypt In February 2021
Departure Lounge Founder Keith Waldon has a long love affair with Egypt, which he has visited several times. On February 27, 2021, Keith is hosting a Founder's Journey for select Departure Lounge clients on Uniworld's new luxury river ship, the S.S. Sphinx, the nicest vessel on the Nile, combined with pre and post river cruise stays at the Four Seasons in Cairo. 
The timing of the trip is specially planned to allow the group to visit the new Grand Egyptian Museum, an incredible vast new showcase for 50,000 artifacts, including the first exhibition of the full tomb collection of King Tutankhamun. The collection includes about 5000 items in total and will be relocated from the Egyptian Museum in Cairo. Other objects will be relocated from storages and museums in Luxor, Minya, Sohag, Assiut, Beni Suef, Fayoum, the Delta, and Alexandria. So many of these antiquities will be seen by the public for the first time.
The 12-day journey showcases the best of Egypt and should be considered a true trip of a lifetime. Below are the itinerary details and pricing. Space is limited, as the S.S. Sphinx only features 42 accommodations. Egypt is very much in demand currently, and this sailing will quickly sell out.
LIKE MORE INFORMATION?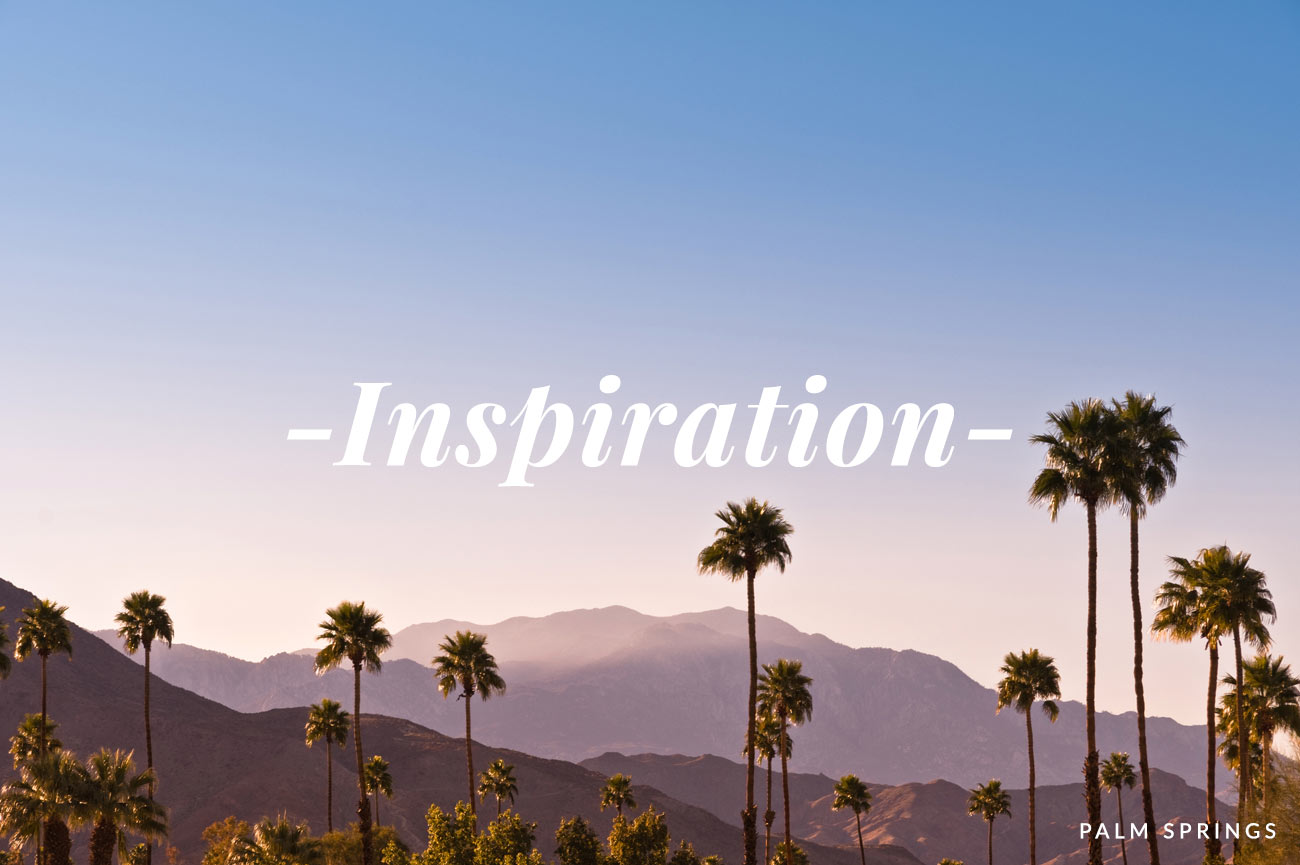 Spring Break Vacations: From the Slopes to the Desert!
Spring break vacations don't have to be crowded excursions where you are surrounded by beer-guzzling college co-eds. Whether you're thinking of an action-packed family trip or a romantic vacation à deux, here are a few out-of-the-box getaway suggestions for you.
Ski Time
It's not too late to hit the slopes. Spring offers some of the season's best ski conditions in Colorado, Idaho and California. Sun Valley, Idaho usually closes in mid-April, with the last days of the ski season featuring live concerts, outdoor barbecues and even an Easter egg hunt for the kids.


In Colorado, Aspen features varied terrain for the whole family and resorts stay open until the end of April. In addition to the slopes, charming Aspen village offers high-end restaurants, boutiques, museums and galleries. Nearby Vail and Beaver Creek are set in the beautiful White River National Forest and offer multiple mountains set around a Bavarian-style village. If you plan your trip the last week of March, you can catch a film at the Vail Film Festival.

In California, Mammoth Mountain Resort and Lake Tahoe's North and South Shore ski mountains stay open into the early summer months. Skiers on Tahoe's South Shore can enjoy a little après ski time in the casinos or date night at a casino show.
Sun and Fun
If basking by a pool is more what you had in mind, consider a getaway to Palm Springs, California. The city's desert landscape and mid-century modern architecture lures visitors with its arid climate, luxe hotels, beautiful golf courses and great shopping. More than just a relaxing getaway, Palm Springs features two big events in the spring. 
Tennis lovers can enjoy a day of championship tennis at the BNP Paribas Open, which takes place March 9-22 in Indian Wells. Or take in a day (and night) of music at the Coachella Music & Arts Festival, April 10-19, featuring performances by Ariana Grande, Lana del Rey, Childish Gambino, Billie Eilish and more. In addition to arranging your Palm Springs trip, I can help you score tickets to these big-name events.
Designing ski and sun vacations can be overwhelming with so many places and styles to choose from. Let's discuss the best plan.
SKI OR SUN?
Eleven Experience Offers A Baller Paradise In Patagonia
Departure Lounge Founder Keith Waldon spent a week in Patagonia earlier this month with adventure travel company Eleven Experience at their luxury property, Rio Palena Lodge, in Patagonia, Chile. The seven-room lodge is top-level luxury and ideally situated and outfitted for serious anglers, rafters, kayakers, mountain bikers, hikers, climbers . . . all assisted by an on-property helicopter, and all the best gear and water vessels and vehicles.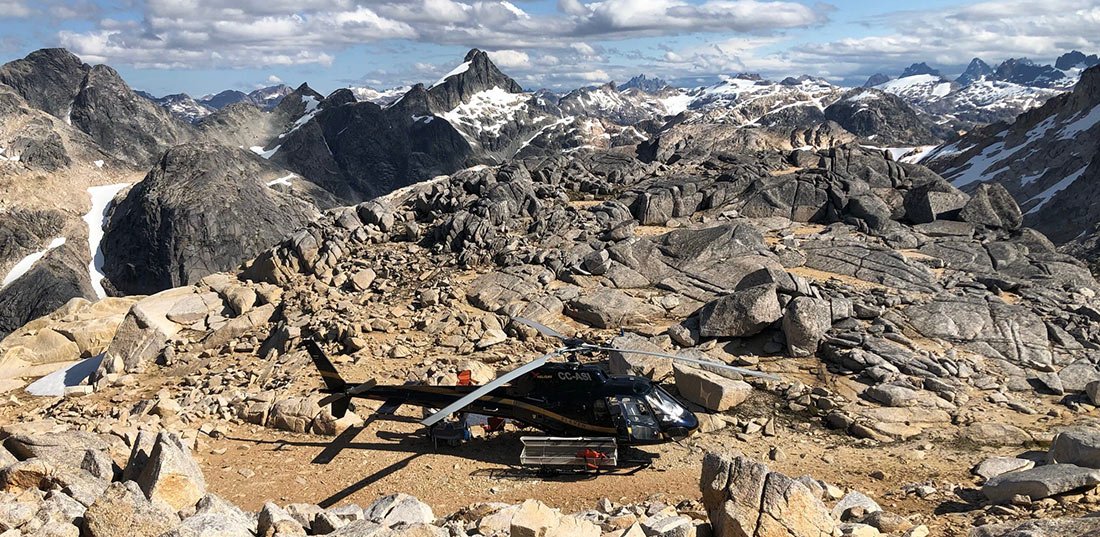 During the South American summer, all the above activities are fully available and extraordinary. During the South American winter, adventurous guests can enjoy heli-skiing and other winter activities. The staff and cuisine are world-class, and the property welcomes both adrenaline junkies and those who love them... managing to have so much to do that everyone is happy. The lodge design is magazine-worthy and extremely comfortable.
Situated on the banks of the Palena River, the lodge offers soaring views of the Andes and completely unspoiled nature. What makes climbing to the top of a mountain better? Knowing that the helicopter will take you from the peak down to the lodge, where the wood-fired hot tub and you favorite beverage are waiting for you.
LET'S PLAN YOUR PATAGONIA ADVENTURE!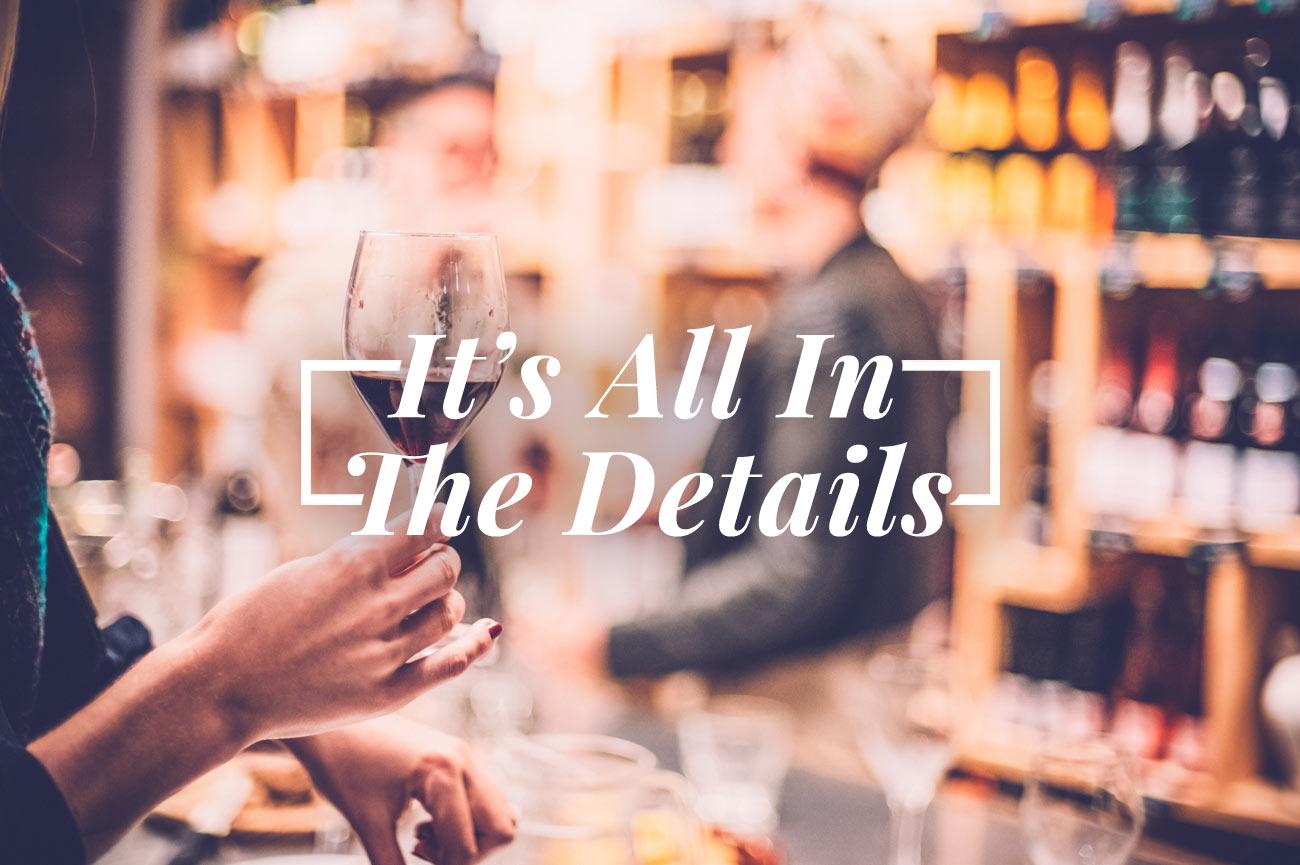 Florence's Best Wine Bars
Florence may be known for its grand architecture and Renaissance artworks, but it's also a charming destination to relax, people-watch and enjoy a glass or two of fine local wine at one of its many wine bars. Here are a few favorites:

Le Volpi e L'Uva—This tiny, local hangout near the Ponte Vecchio opened in 1992 and pours wines from mostly local wine producers. The selection of wines changes regularly, so belly up to the bar and sample whatever they are pouring. They also serve a delicious selection of cheeses, cured meats and breads. Piazza dei Rossi, 1R, 50125 Firenze, Fl, Italy; www.levolpieluva.com.

Il Santino—Located near this Ponte Santa Trinita, this tiny cave-like wine nook specializes in boutique wines from local Italian producers, as well as several craft beers from Tuscany. Try the prosciutto on artisanal bread slices or the nightly crostini. Via Santo Spirito, 60, 50125 Firenze, FL, Italy; www.ilsantobevitore.com.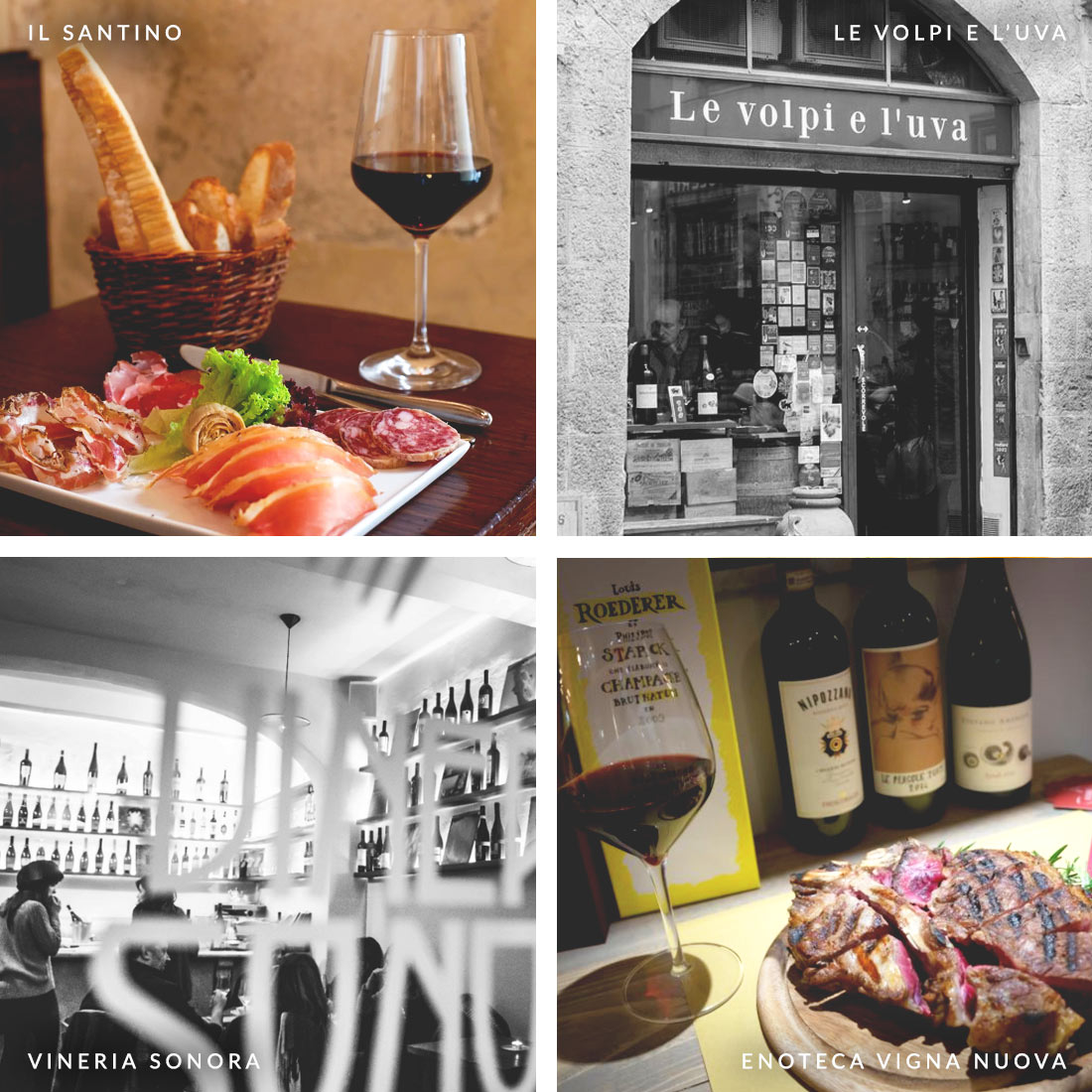 Vineria Sonara—Located in a historic space near in the synagogue in Sant'Ambrogio, this café-like wine bar has a vinyl record theme and specializes in natural wines. The friendly servers will recommend wines from tiny local producers. Try the meat and cheese board and warm toasts with whole-grain rustic bread. Via Degli Alfani, 39 r, 50121 Firenze Fl, Italy.

Enoteca Vigna Nuova—This casual eatery near Piazza Goldoni has an excellent selection of small producer wines by the glass. Snack on crostini and meat and cheese boards or go for the Florentine steak. Via dei Federighi, 3/R, 50123 Firenze FL, Italy; enotecavignanuova.it/en/
Florence is always a good idea. Organic farm tours and wine tasting? Let's talk about it.
LET'S PLAN ITALY 2020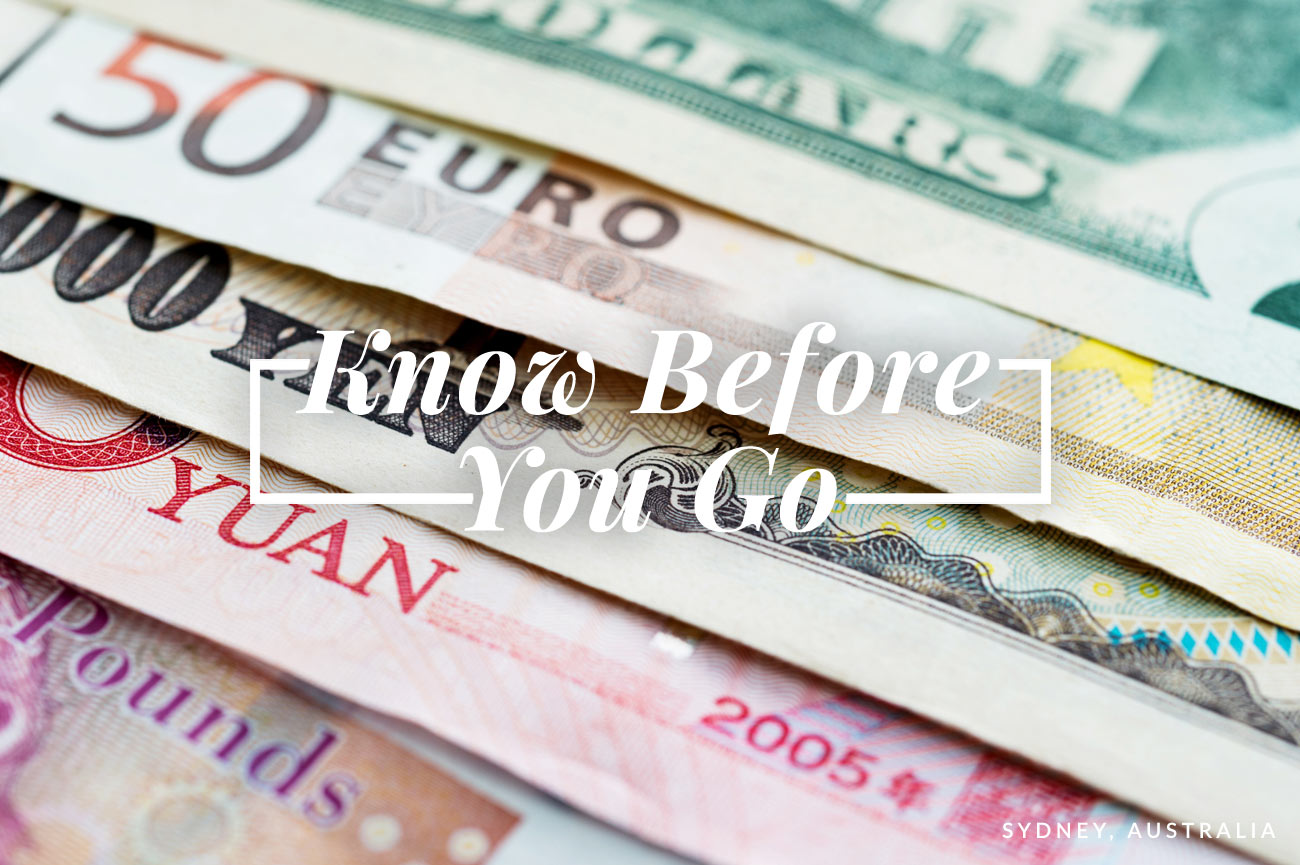 Exchanging Money Before You Go
Finding a great exchange rate to convert your U.S. dollars into foreign currency can be tough. Here are a few tips to help you make the most of every dollar in your travel budget.
Prepare before you go:
Check the currency exchange rate before you leave for your trip. That way you'll have a benchmark for what to expect when exchanging money.
Avoid exchanging money at the airport:
The airport exchange rates are usually higher. Shop the currency rate at U.S. banks and credit unions to change your U.S. dollars into foreign currency. Be warned that some will charge a commission rate for the conversion, which can often be avoided if you shop around.
Only exchange the cash you think you'll need:
Any extra foreign currency may be subject to another exchange fee when you convert it back to U.S. dollars at the end of your trip.
Find out what form of money is most widely accepted at your destination:
Some countries, like Sweden, prefer credit and debit cards instead of cash. However, other countries, like Germany and Cuba, prefer cash. In fact, you may even have to pay an extra fee to use credit or debit cards.
Use an ATM when you arrive at your destination:
ATMs in your destination will likely have a better exchange rate than a bank or credit union. However, check your debit card's international ATM withdrawal fees before you go. Also, it doesn't hurt to let your bank know you'll be travelling, so they don't freeze your account when they see withdrawals and purchases in foreign countries.
Opt to use a credit card with no foreign transaction fees:
However, these cards often carry a higher interest rate, so if you won't be paying off the balance upon your return, check the foreign transaction fee vs. the interest rate differential.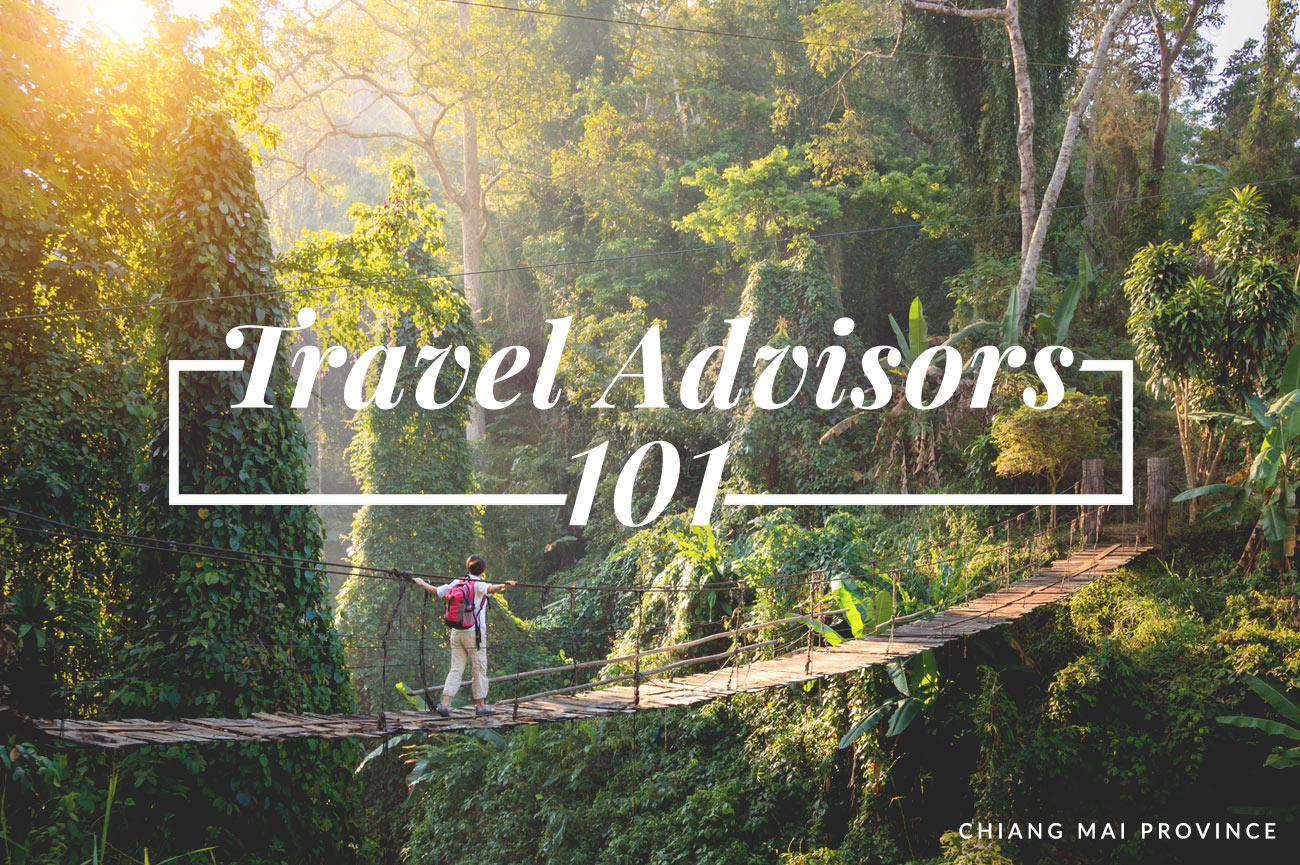 Finding the Perfect Travel Guide
Travel advisors have relationships with local guides all around the world. These industry professionals take pride in showing you their home city or region and can provide you with a truly authentic travel experience, giving you instant access to their community.

A local guide can do the heavy lifting for you by planning a travel agenda that lets you make the most of your time during your stay. If you're interested in the history and architecture of a destination, consider having a local historian show you the sites. Want to explore the food scene or local markets? A great guide can take you to the best restaurants, on visits to local farms and food producers and even offer access inside neighborhood homes so you can see how people in the region live their lives. For adventure seekers, a guide who knows the local trails and understands the river or ocean currents can ensure your adventure is safe and secure.

In addition to showing you the area from an insider's view, a local guide can offer increased safety and support. With pre-arranged schedules and payments, you don't have to worry about being taken advantage of as a tourist in a foreign country. And because local guides speak the language and understand the local transportation systems, the stress of navigating your exploration is eliminated.

Once I've arranged your flights, lodging and travel arrangements, let me help you turn your trip from ordinary to extraordinary with a truly special local guide.
Contacts matter. It's my job to know the best.
I'm here for you.
ASK US ABOUT THE BEST GUIDES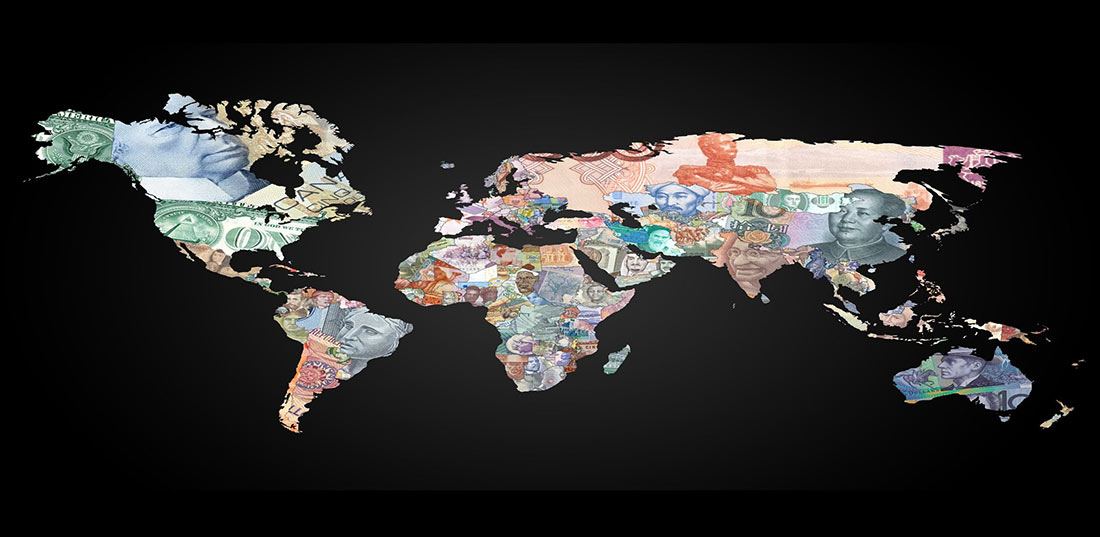 Departure Lounge VIP Offers
For the current VIP special travel values and insider access options, click below.
VIEW YOUR VIP OFFERS
Upcoming Events
AUSTIN
FEBRUARY 25 | Oceania Cruises Showcase / Reception
MARCH 17 | River Cruise Line Showcase
APRIL 7 | Tauck Tours & Cruises
APRIL 21 | Luxury Cruise Showcase - Seabourn, Silversea, Regent & Crystal
RSVP TO AN AUSTIN EVENT
SAN ANTONIO
FEBRUARY 26 | Oceania Cruises Showcase / Reception
MARCH 18 | River Cruise Line Showcase
APRIL 8 | Tauck Tours & Cruises
APRIL 22 | Luxury Cruise Showcase - Seabourn, Silversea, Regent & Crystal
RSVP TO A SAN ANTONIO EVENT