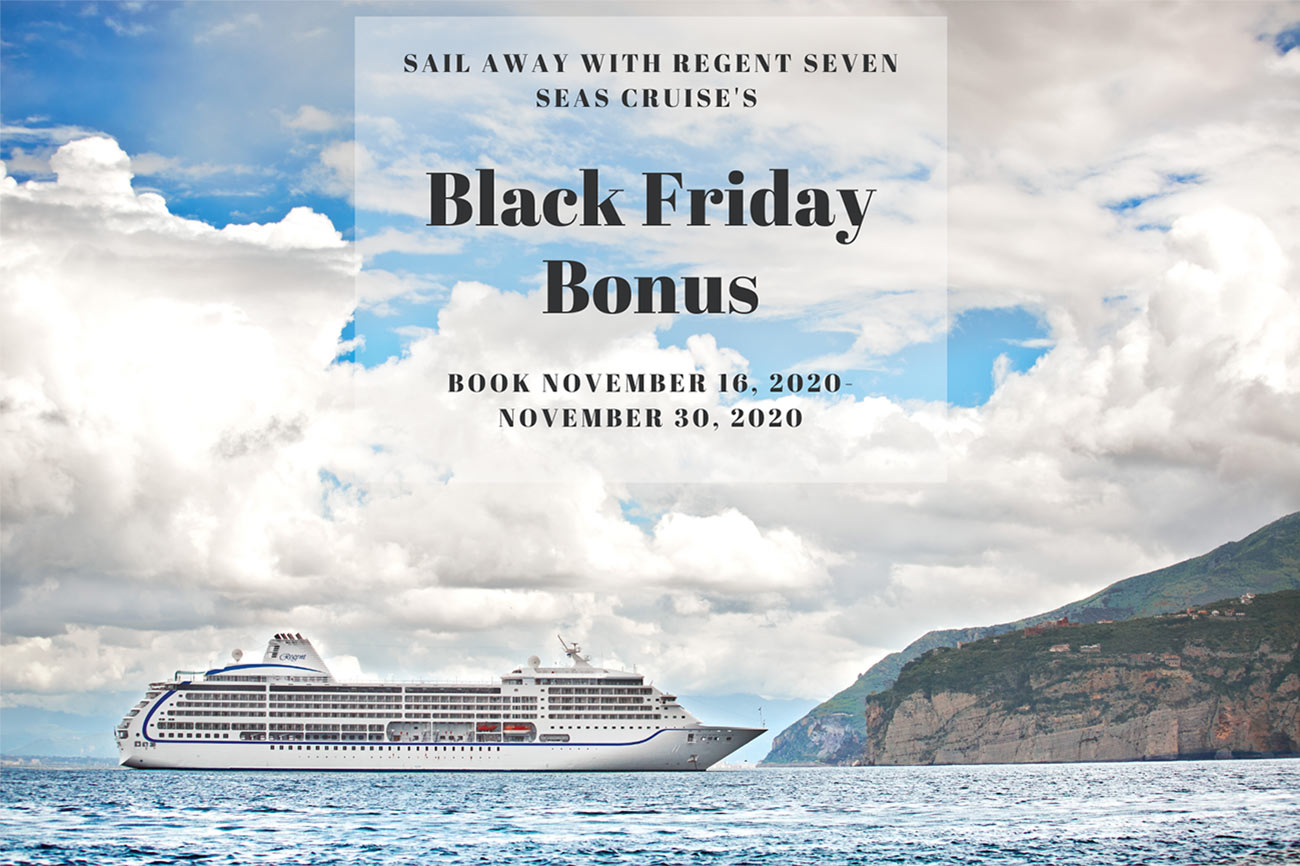 Awesome Black Friday Savings From Regent Seven Seas Cruises
Return to traveling the world with Regent Seven Seas Cruises and enjoy 20% off when you book Veranda Suites through Penthouse Suites (Category A-H) on the Seven Seas Mariner or Seven Seas Voyager.
Additionally, guests will receive a $250 USD Shipboard Credit per guest, up to $500 USD per suite. Book between November 16, 2020, through November 30, 2020, to take advantage of these savings.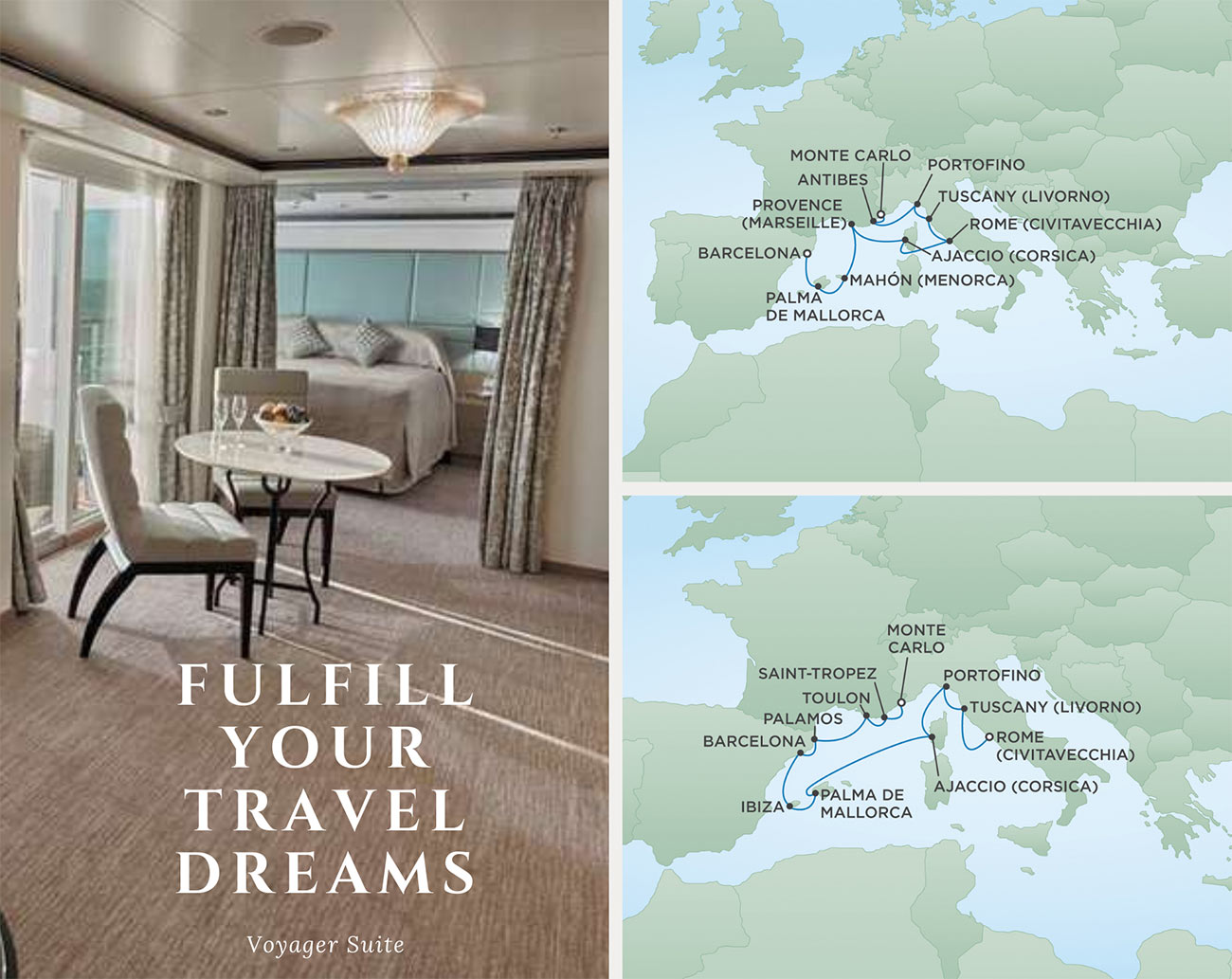 *Savings applies to cruise-only fare and does not apply to airfare, pre-cruise hotel package or any incremental add-ons. Standard air credit and hotel credit apply. Offer is available to guests in the U.S. and Canada only and is combinable with Special Savings for Kids. Certain restrictions apply.
Seven Seas Mariner 2021
July 12, July 22, July 29, August 5, August 15, August 22, September 1, September 8, September 18, September 27, October 4, and October 31. 


Seven Seas Voyager 2021
July 2, July 16, July 28, August 9, August 19, August 29, September 13, and September 23.
Reserve your voyage with Departure Lounge and also receive these complimentary upgrades and perks: 


• Free roundtrip Business Class Air* on Intercontinental
• Flights free roundtrip Air* on Domestic Flights
• Free unlimited shore excursions, free hotel package in concierge suites, and higher
• Complimentary unlimited beverages including fine wines and premium spirits
• Free open bars and lounges plus in-suite mini-bar replenished every day
• Free prepaid gratuities
• Free transfers between airport and ship*
• Free unlimited Wifi
Your Journey Awaits!
BOOK NOW!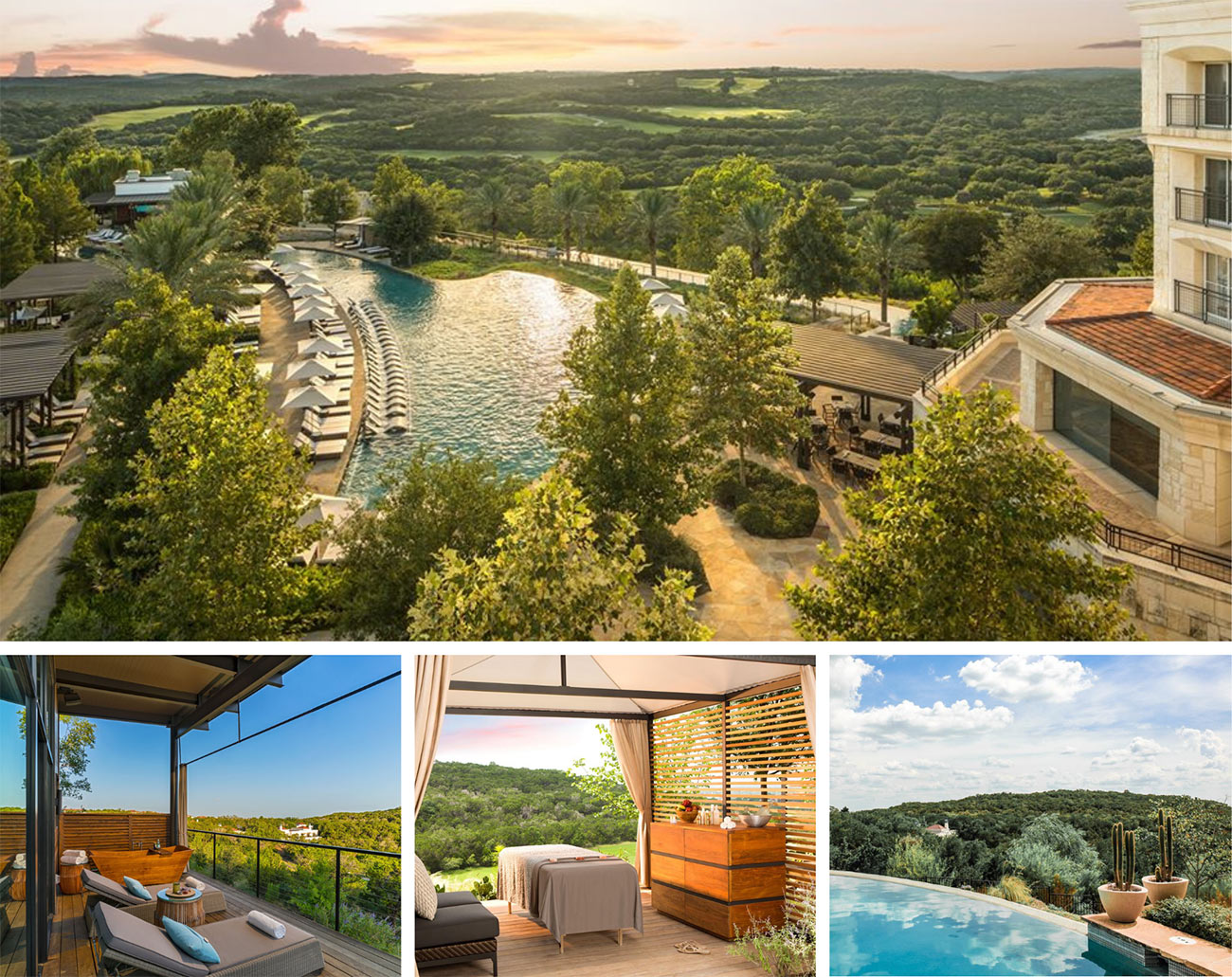 La Cantera Resort & Spa: Escape to Hill Country
Need to get away for a few days and want it to be easy and amazing? High atop the rolling hills of San Antonio sits a Texas oasis, La Cantera Resort & Spa- just 20 minutes from the San Antonio International Airport.
La Cantera's allure lies in the amenities and activities available on-site, making this a great long weekend getaway. Indulge in a treatment at their world-class spa, Loma de Vida Spa & Wellness, play 36 holes of championship golf, or reserve a cabana or lounge in one of the resort's five pools, including an adults-only infinity pool. After a day of total rest & relaxation, dine at any of the 12 restaurants and bars. The most recent addition to dining is Signature, by four-time James Beard Award honoree chef Andrew Weissman.
Beyond the resort is proximity to great shopping at The Shops at La Cantera (Neiman Marcus and other top retailers). Book a wine tour at the countless local wineries nearby, or step back in time as you stroll down the beautiful San Antonio Riverwalk.
Book now through 1/25/21 and receive 10% off 1 night, 15% off 2 nights, and 20% off 3+ nights. *Blackout dates may apply. Based on availability.
Reserve your stay with Departure Lounge and also receive these complimentary upgrades and perks:

• Upgrade on arrival, subject to availability
• Complimentary A la carte breakfast daily for two guests per bedroom
• $100 USD equivalent Resort or Hotel credit to be utilized during stay (not combinable, not valid on room rate, no cash value if not redeemed in full)
• Early check-in/late check-out, subject to availability
• Complimentary Wifi
Your San Antonio escape starts here. Ready for total relaxation? 
BOOK A WEEKEND GETAWAY!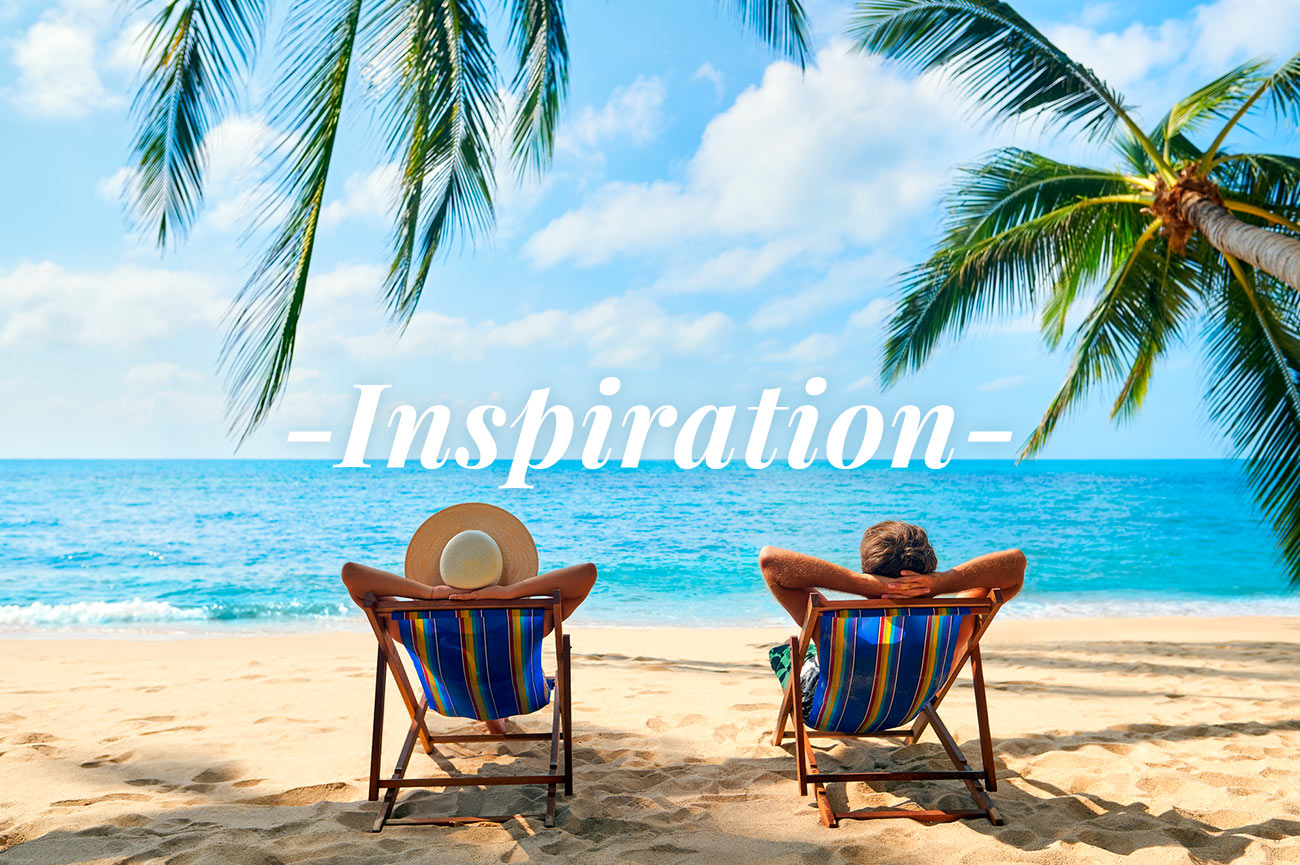 Last Minute Mini Holiday Escapes 
While holiday bookings are down significantly from 2019, one of the trends anticipated by travel insiders this year is the mini-vacation (also known as a micro-trip). These are vacations that can be taken in three days or less and are easy to book last-minute. Check out this list for some long weekend inspiration this holiday season!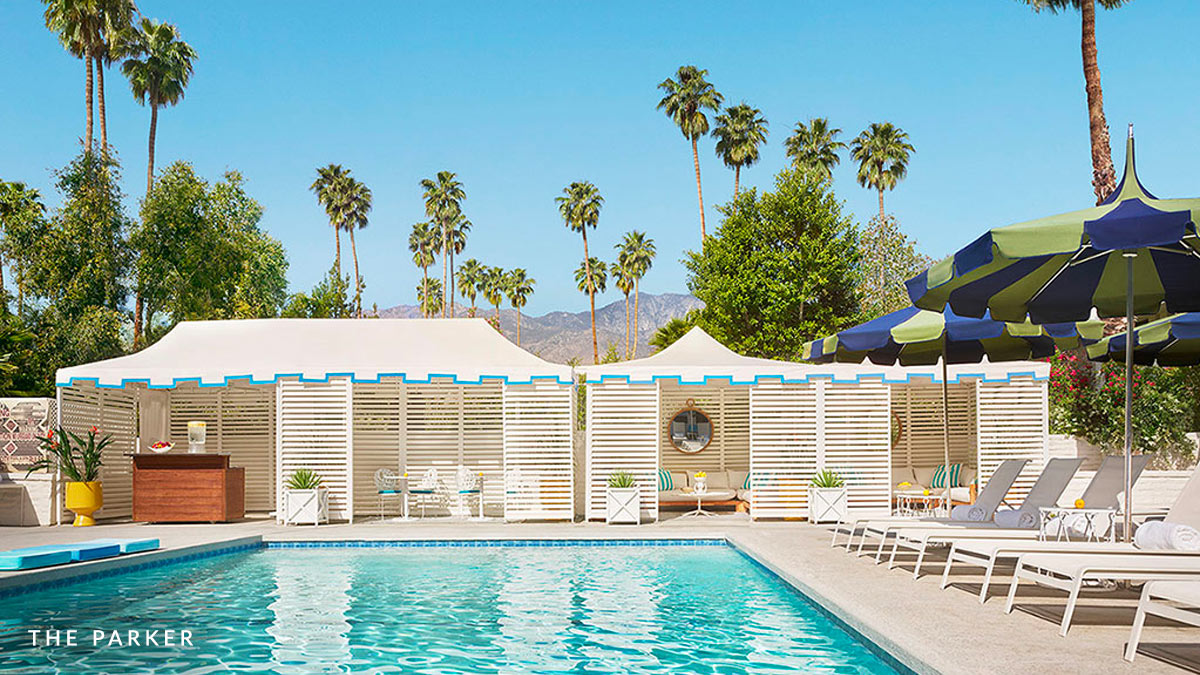 Palm Springs, CA 
Situated just east of Los Angeles, Palm Springs is ideal for a last-minute holiday getaway. Long a destination for the who's who of showbiz, this town is the perfect mixture of vintage charm with modern luxury. Wander the Uptown Design District and all of its retro-chic boutiques and restaurants. A favorite of locals is Bootlegger Tiki, a newcomer to the bar scene inspired by the kitschy tiki bars popular decades ago. With luau-themed decor and cheekily named cocktails, it's the ideal place to spend a weekend happy hour.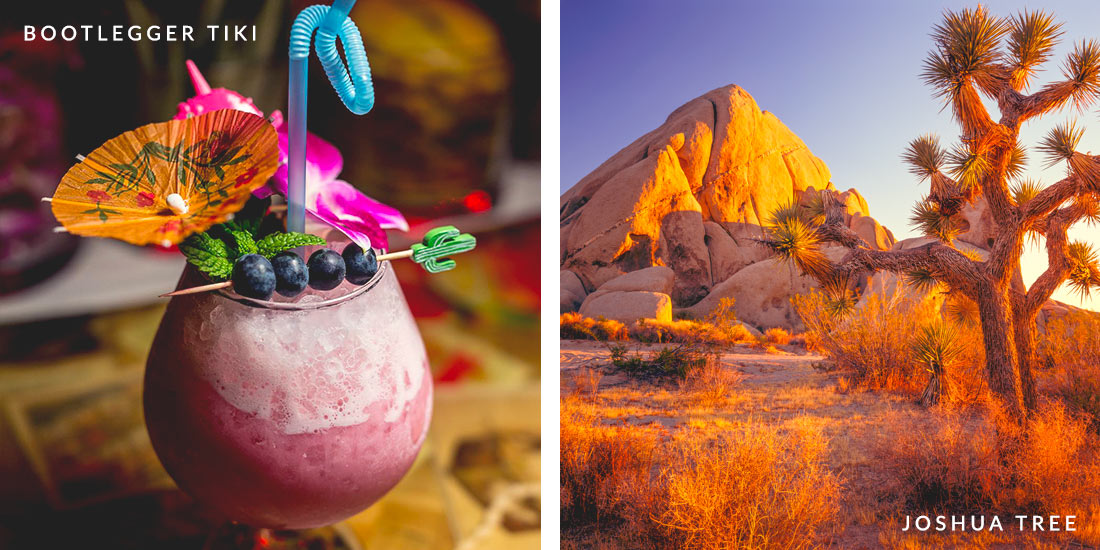 Nearby Joshua Tree National Park is available for day hikes, with Hidden Valley Trail also being the perfect place for visitors to practice their climbing skills on the dramatic cluster of boulders along the route. Book a stay at The Parker—a mid-century modern property that was once part of American performer, Gene Autry's, ranch. From a 7-foot-tall bronze banana on the main garden to psychedelic shag carpets, this hotel is nothing short of fun. An insider secret? Lawn games at the Parker are an excellent way to pass the afternoon.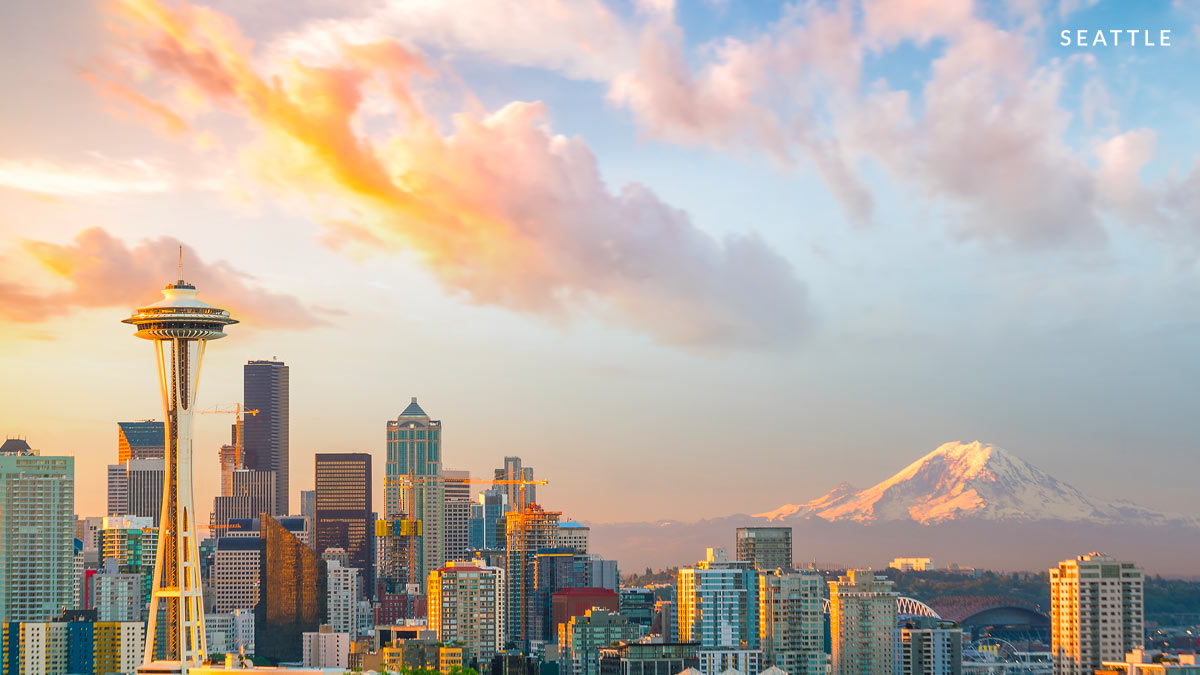 Seattle, WA
This destination might not offer an escape from the chilly weather, but this city sure knows how to turn on the charm. To truly take in the unique spirt of Seattle, head first to Pioneer Square. It's the city's oldest neighborhood and boasts unique architecture, as well as a slew of bookstores, cafés and art galleries. While you're in the area, summit Smith Tower for some pretty incredible views of the Seattle skyline. Known as the city's original skyscraper after opening its doors in 1914, visitors can also stick around for happy hour at the Observatory's bar Wednesday through Friday.
While the farmer's markets were cancelled this year, visitors can still enjoy shopping for crafts and dining on everything from fresh seafood to falafels near the iconic Pike Place Market. Walk off your meal by exploring the exhibits at Chihuly Garden and Glass, a museum filled with glass sculptures. It's a certified Instagram goldmine.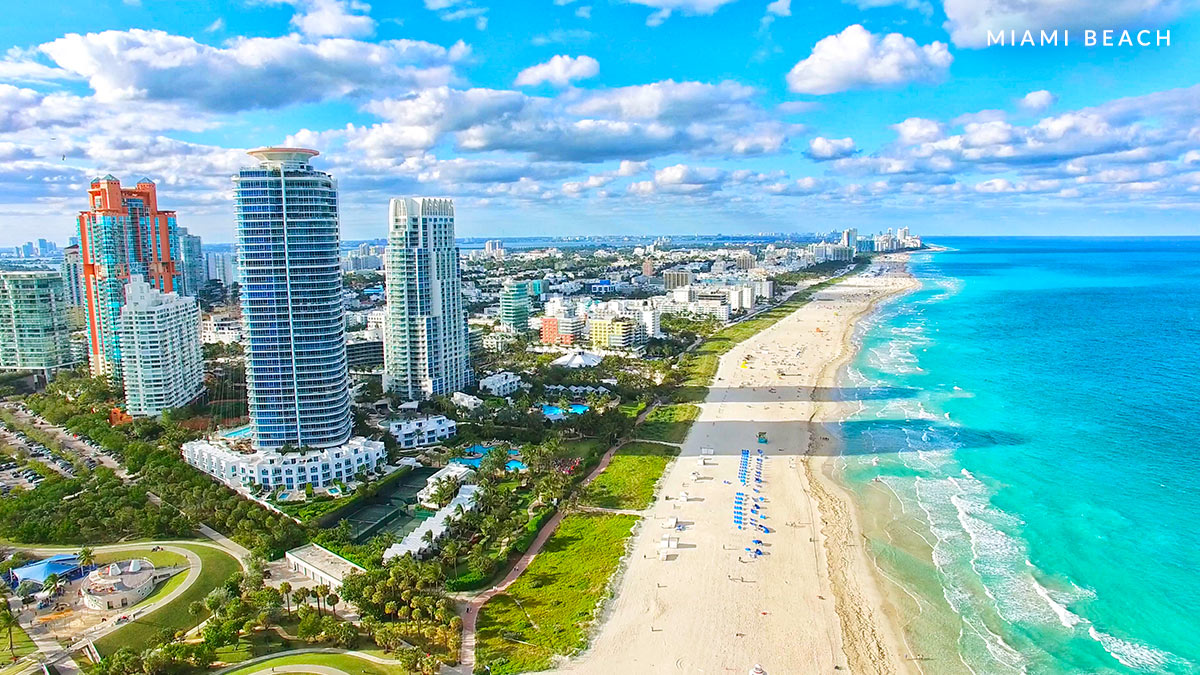 Miami Beach, FL
This Florida beach town is a classic getaway for the holiday season. With warm weather, endless stretches of beautiful beaches, and luxury hotels, it is both a destination to see and be seen. Art is everywhere in Magic City, and the best places to see it may just be from the sidewalk. When you're not hanging out on the beach, take a self-guided tour of Ocean Drive's iconic Art Deco and Art Nouveau buildings—such as the Essex House Hotel.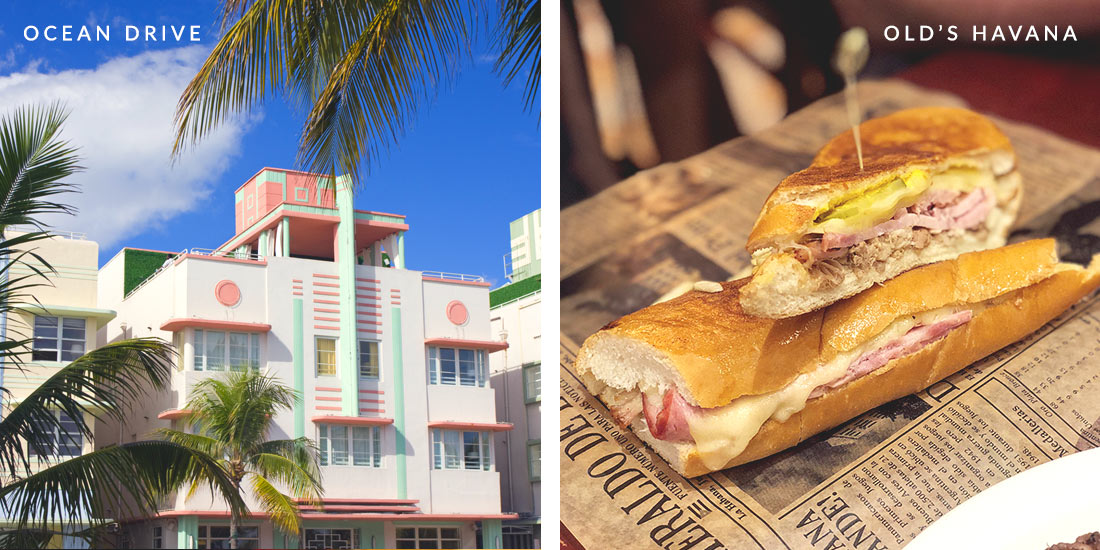 Head across the waters of Biscayne Bay to discover what can best be described as the lovechild between New York's West Village and a modern art museum. Wynwood is a funky neighborhood covered in murals, and walking the streets feels like you've stumbled out of the city and into an exhibit. With cute cafés and boutique shopping, it's the perfect place to spend an afternoon off the sand. While you're there, sample the city's quintessential lunch item—the Cuban sandwich—at Old's Havana or Enriqueta's Sandwich Shop. 
Whether you're visiting loved ones or just looking to get out of town, we can help you plan the perfect last-minute trip. You can still be "home for the holidays"—but no one said you had to be for all of them!
LET'S TALK HOLIDAY ESCAPES!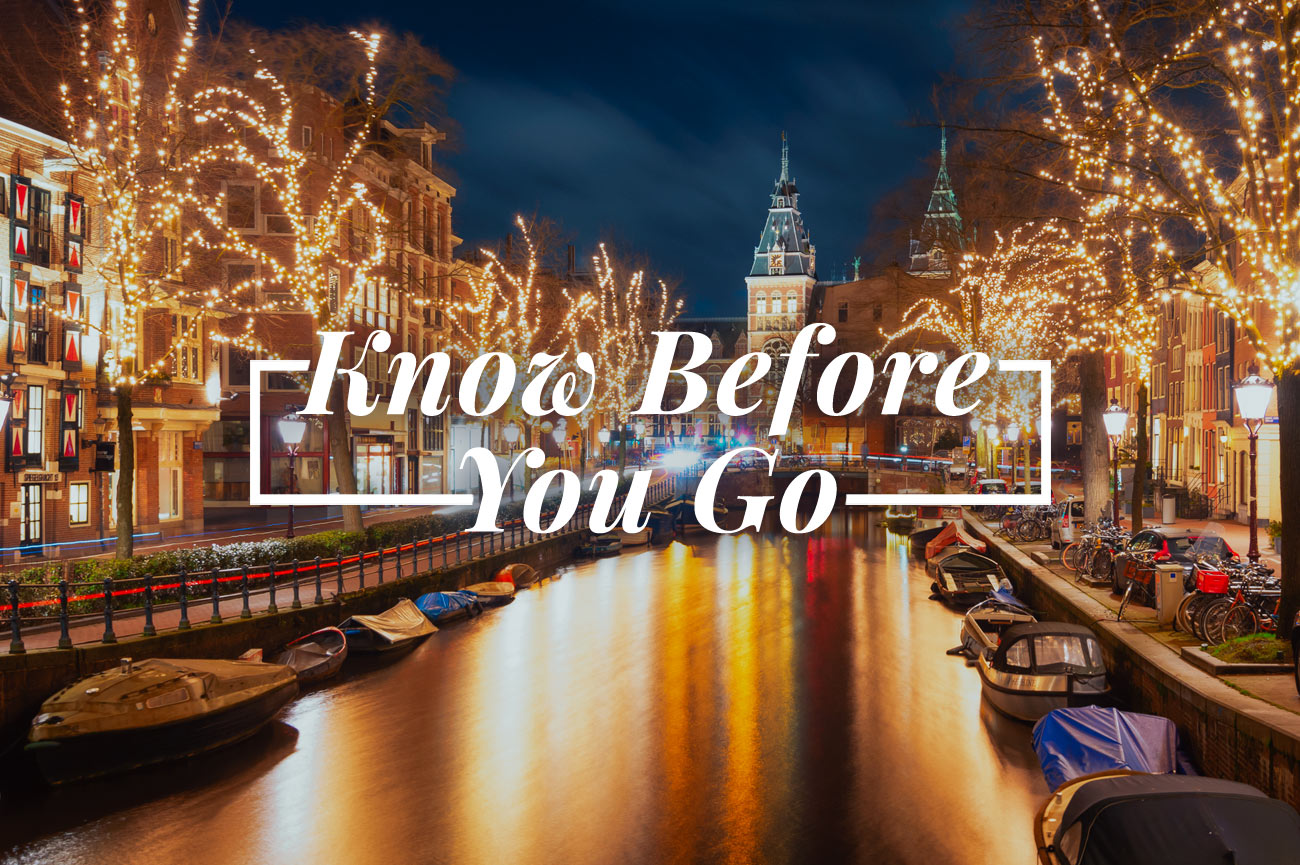 Bringing the Holidays Along
For many travelers, the holiday season is when families journey far and wide to visit relatives or to experience the magic of that special time of year somewhere new. Here are some of our tips for bringing the feeling of being "home for the holidays" with you wherever you go.  
Plan in Advance
The days of planning a vacation last minute aren't gone, but planning a trip far in advance has grown in popularity this year. There's an added safety net to having time. When putting together your ideas for future holiday seasons, don't be afraid to do a little research. Know what type of shopping is available at your destination for purchasing gifts and decorations. Are there any must-visit attractions or holiday-themed events to attend? Having this kind of knowledge well ahead of your travel dates puts less stress on you once you get there.  
Create a Familiar Setting
There's no argument that a lot of the warm and fuzzy feelings we experience around the holiday season come from the atmosphere. Half the fun of knowing the holidays have truly arrived is decorating your own home. When you decide to travel during this time of year, it can sometimes be difficult to recreate the atmosphere somewhere else. If you regularly leave town this time of year, it might be worth having a dedicated "decorations suitcase" that you leave packed all year. Another option is buying cheaper replacements once you arrive. It's not a perfect recreation, but if it's enough to personalize a hotel room or rental, it's more than worth it.  
Planning for Presents
If you're visiting family, consider packing a suitcase solely for presents. Wrap everything in advance or pack supplies to wrap upon arrival. It's an extra piece of luggage to worry about, but you don't have to stress about having room for everything you receive! For a more traditional vacation, buying souvenirs is a great answer to the present question. Turning it into a group-oriented activity may just be more fun—especially for kids—than ripping open a wrapped gift.  
The holidays are a special time when families come together. If we can answer your questions on how to make your home away from home feel closer to the real thing, let us know! 
HOW CAN WE HELP?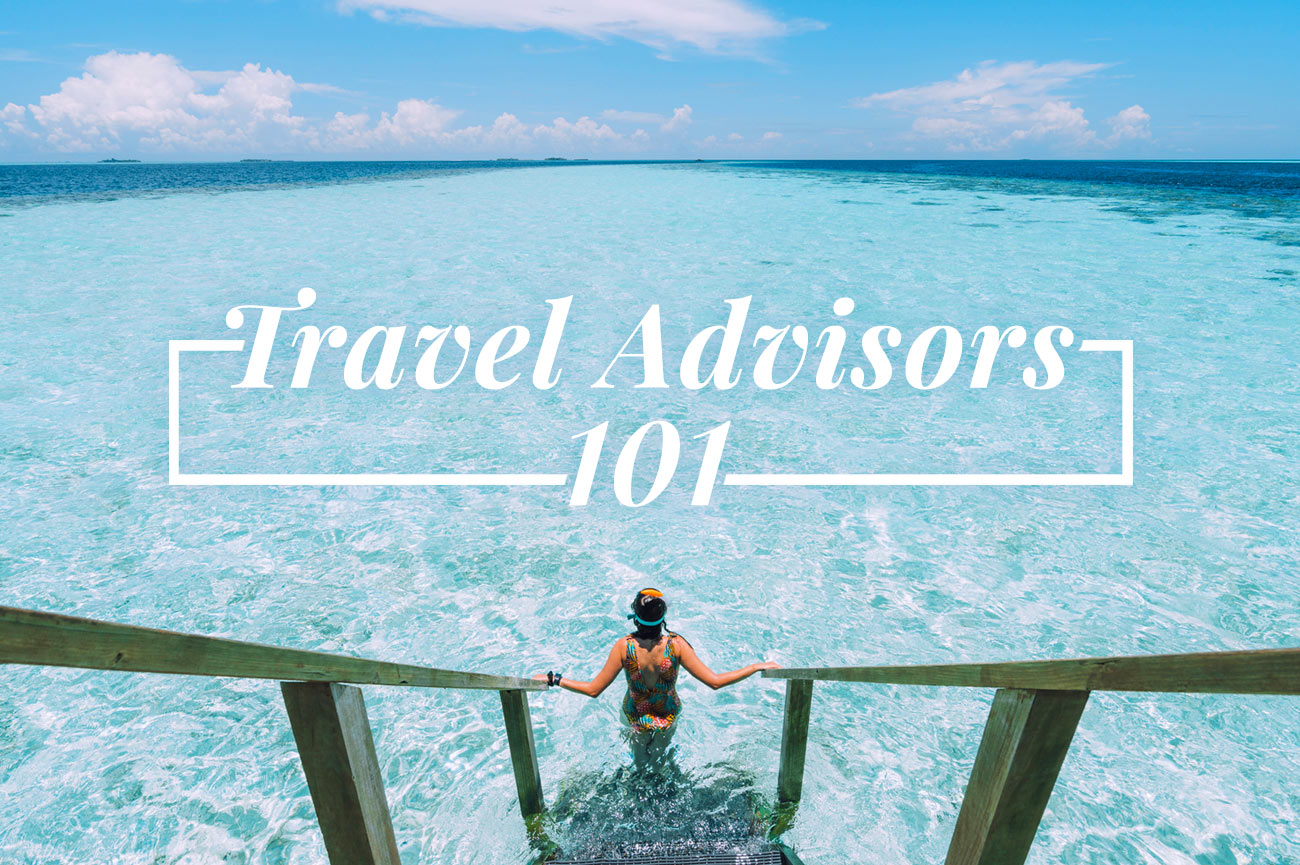 Keeping You in the Know  
Even as we near the end of 2020, the travel landscape can change at a moment's notice. With countries adjusting their entry guidelines, hotels opening up, and air travel creeping back into the norm, it's a lot to keep track of. From planning a weekend getaway, to a bucket list adventure years down the road, you're going to have questions. We understand it's important to be informed and part of being a responsible traveler to keep yourself—and anyone joining you—safe and sane. Luckily, there are many ways we've made it easy to stay up-to-date on the latest news. 
You can check with us on what webinars to tune into, podcasts to binge, and official websites to visit for current health and safety guidelines. Still have questions? We can set up a one-on-one meeting over Zoom—whether we're starting from scratch or finishing up the final details. Just because we can't always meet face-to-face, doesn't mean you're left to navigate planning your next vacation alone.   
Staying on top of the ever-changing travel landscape is a full-time job—ours to be exact! Have questions? We're here to find the answers.  
ASK US ANYTHING!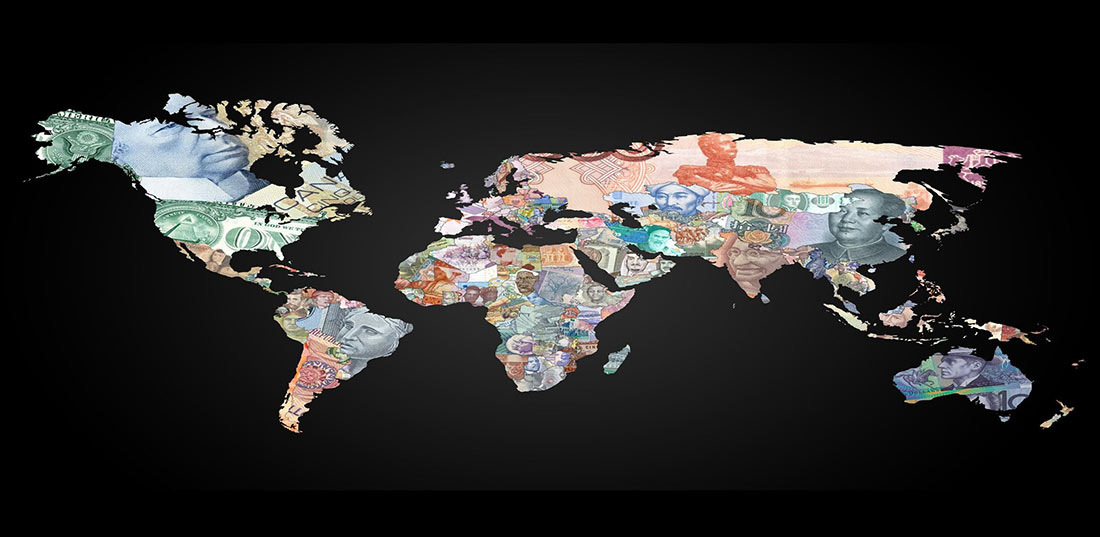 Departure Lounge VIP Offers
For the current VIP special travel values and insider access options, click below.
VIEW YOUR VIP OFFERS