New from Viking River Cruises in 2016!!
Paris, Burgundy and Provence
From $3,306 – 12 Days – 11 Guided Tours – 1 Country
Enrich your Lyon & Provence river cruise with two nights each in elegant Paris and Burgundy's gastronomic hub of Dijon. This magnificent cruise tour is draped in French finery, from the romance of the "City of Light" to the sumptuous cuisine, ducal treasures and robust red wines of the Burgundian capital. Then wind your way south on the beautiful Rhône, setting a course for the sun-splashed landscapes of Provence, where that ever-famous light lured the great Impressionists from van Gogh to Matisse. You'll pause along the way to explore quaint villages, ancient Roman ruins and historic Avignon, "City of Popes."
Below is a sampling of ports, excursions and attractions that are featured on this Viking cruise.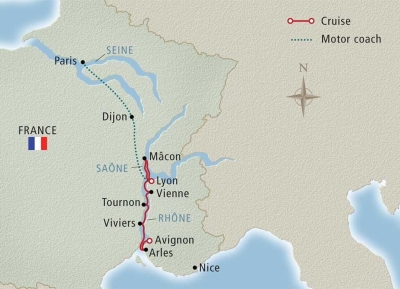 Enrich your Portraits of Southern France river cruise with two nights each in romantic Paris and the culinary capital, Dijon. Take in Parisian elegance. Drink in Burgundy's red wine and ducal past. Then the beauty of the Rhône unfolds.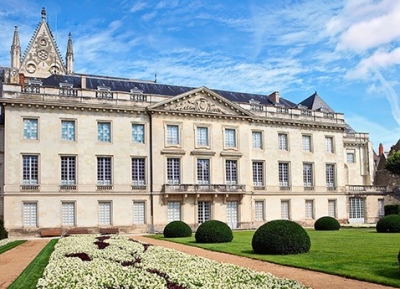 DIJON, FRANCE
The culinary capital of France's Burgundy region, Dijon boasts splendid Gothic and Renaissance treasures that recall its heady days as the capital of the Kingdom of Burgundy.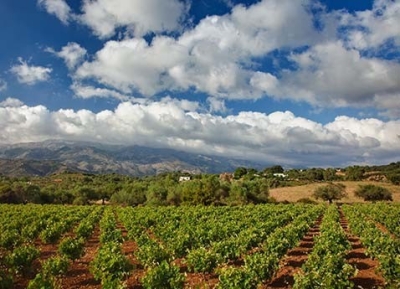 DIJON, FRANCE & BURGUNDY WINE TOUR
Dijon is a window into Burgundian town life from centuries past. From there, quiet country roads and rolling hills lead to the venerated vineyards of Burgundy, the perfect place for wine tasting.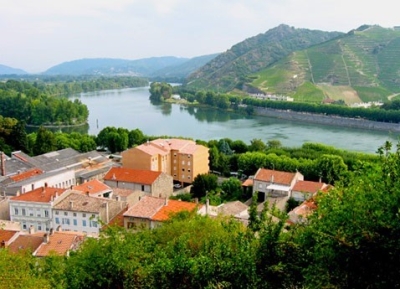 VIENNE & TOURNON, FRANCE
Tournon lies secluded between the Rhône River and a 10th-century feudal castle that is built into the rock, overlooking the town and the river. Also tucked between river and hillside, Vienne has been inhabited since early antiquity and has preserved its rich heritage.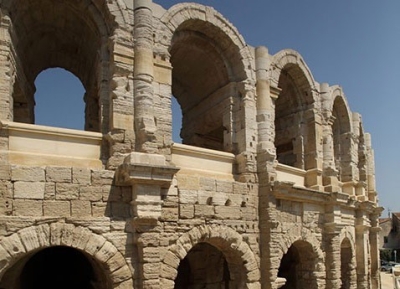 ARLES, FRANCE
Arles was known as the "Little Rome of Gaul," and boasts many Gallo-Roman ruins including Les Arènes, an ancient amphitheater seating 20,000 that is still used today for bullfights and plays.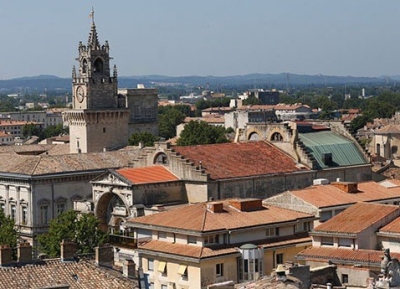 AVIGNON, FRANCE
Sheltered by medieval walls, Avignon's maze of narrow streets is filled with churches, museums and palaces tracing the history of this ancient, vibrant city.
For more information on this or any other offer please email [email protected].