Meet Travel Advisor Danielle Thurston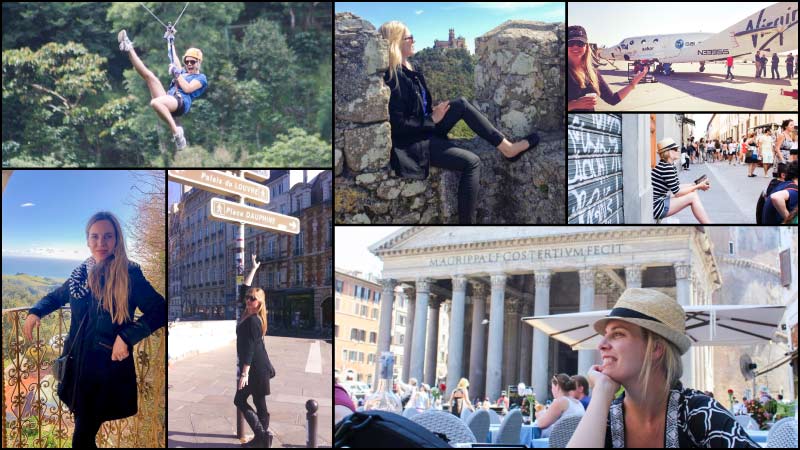 Luxury is the absence of inconvenience. Inconvenience is what Danielle and her partner at TR Luxury Travel strive to remove for you in your travel planning process. She works diligently to inspire you with curated itineraries designed with the essence of you at the forefront.
Danielle grew up in a family with a thirst for adventure that traveled extensively through the West coast and explored the varied geography the area boasts (often on snowboard, ATV, horseback, or behind a boat). At a young age, she found ways to journey further, while also aiming to give back more than she took. Some highlights were multiple volunteer trips to Mexico building orphanages, a summer-long trek to Europe singing in many countries' cathedrals, or with a marathon run in Florence, Italy to raise money for a hometown charity.
During and after college Danielle began a decade-long career in event management where she thrived and refined her skills for realizing clients' visions, to listen and communicate, and bring to life clients' dreams for their milestone events.  Later she was recruited into luxury private aviation as a flight attendant, eventually becoming the company's Chief Flight Attendant. It was here that she had the opportunity to take some of the country's most influential people around the world, to some of the most coveted destinations, all while focused on delivering the finer things the areas had to offer and the ultimate in customer service. Becoming a luxury travel advisor was a natural career progression, since both exploration and detailed logistical management are pivotal in her life.
Danielle teamed up with Trisha Rivera in 2019 to combine their efforts, dynamic skill set and knowledge to ensure their clients receive a more enriching experience from two unique perspectives. She invites you to share your travel dreams with her so together you can collaborate to create unparalleled authentic experiences.
Tel Aviv, Israel
Italy—Florence, Cinque Terre, Rome, Amalfi Coast
Jackson Hole, WY
Turks & Caicos, St. Thomas
France—Paris, Avignon, Divonne
California
Portugal—Lisbon and surrounding areas
Mexico—Cancun, Cabo
Customized Itineraries
Independent Travel
Adventure Travel
Family Travel
Food & Wine
Cultural, Immersive Travel
In my twenties, and on a whim, a close friend and I decided to sign up to run a marathon in Florence Italy, having both never run more than five miles. We trained hard for six months and were able to take our first 26.2 mile running tour of what has become one of my most memorable and beloved cities. After extensive creative planning, we decided to stay for a month-long journey through the country. Being that it was the low season, we often stayed in unique accommodations in locals' guest houses dining everyday with the families who owned them, or in amazing cliffside villas. We had the opportunity to immerse ourselves in the Italian culture, shopping at farmers markets in Sorrento, eating the fresh catch at Cinque Terra's fishermans' local hangouts, going to mass in a small village on the Amalfi Coast, making limoncello with Positano's loved 'Nonna' and visiting Rome's historic plazas and fountains in the middle of the night with locals after they got out of work.
It was creating opportunities to have these sorts of off-the-beaten-path experiences that I continued to take with me for all my subsequent travels and the types of hidden gems I strive to find in travel planning for others.