Meet Travel Advisor Trisha Rivera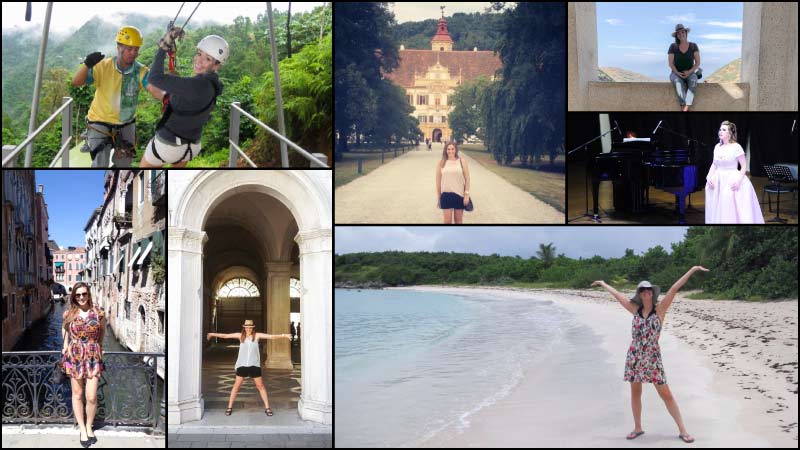 Trisha caught the travel bug quite early in life with a family that went off the beaten path on their journeys to learn more about the culture of a destination through its people. Whether it was a cooking class from a local chef or a horseback ride through the mountains with a cattle rancher, experience was always the goal. As a young adult, on a summer-long singing trip throughout Europe's historical monuments, her love for travel fully blossomed and understanding for how it can both inspire and change you, deepened. As a Professional Opera Singer, Trisha was able to travel throughout the world and immerse herself in the cities she worked and performed in. That she can help design trips to allow one to experience these treasures is what fuels her passion for planning seamless curated vacations for her clients.
She is a mother and loves to plan family travel, understanding that the more a child travels and is introduced to different cultures, the better chance there is of raising a kinder, more cultured and compassionate human being. Travel may not be the road to world peace, but it's a start.
Her varied career background as a Professor of Voice Studies, Marketing Consultant, and Professional Opera singer all aided in developing a unique arsenal of skills she brings as a travel advisor, most notably her ability to listen and make personal connections. Trisha teamed up with her business partner Danielle Thurston in 2019 to create TR Luxury Travel so they could combine their efforts, dynamic skill set, and knowledge to ensure their clients can receive a more enriching experience from two unique perspectives. She would love to work closely with you to create the trip of a lifetime and continue to collaborate, making each one more uniquely 'you' than the last.