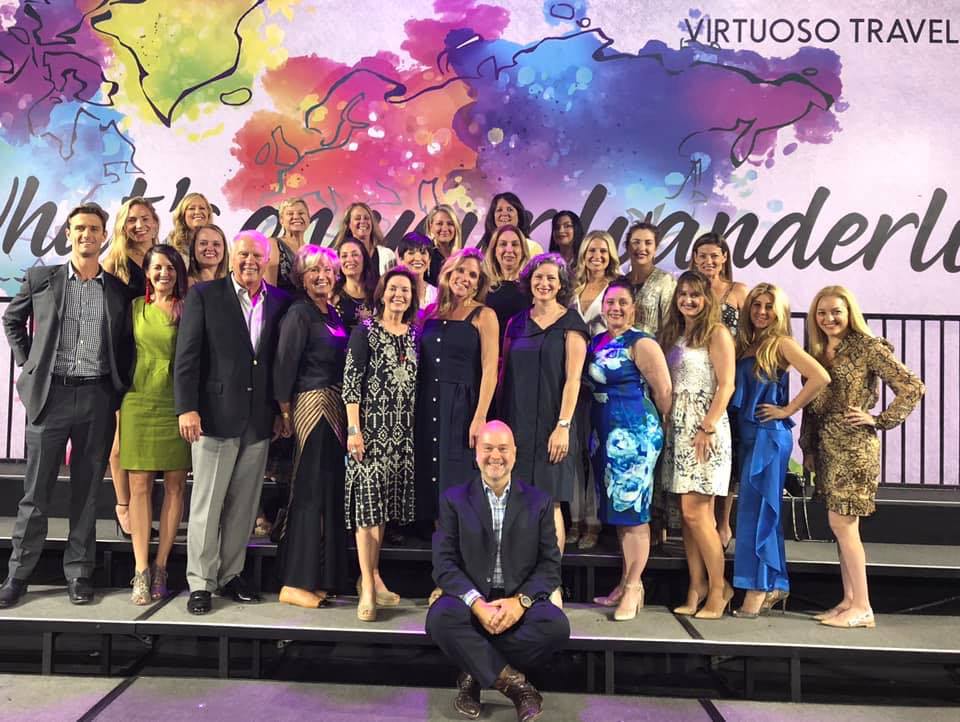 Passionate About Travel Planning?
Departure Lounge is one of the world's most innovative luxury travel companies, and we've been growing rapidly due to the success our Travel Advisors have with creating unforgettable experiences for delighted clients across the world. As we grow, we're looking to add more travel specialists to our family of advisors for our luxury Dallas host travel agency.
As a member of the prestigious Virtuoso international travel network, Departure Lounge provides travel clients with outstanding advice, insider experiences, perks, and upgrades. Our travel advisors have worldwide access to the highest-quality travel providers and resources, along with top status in the preferred-agency programs of the best luxury travel brands.
If you are would like to learn more about joining Departue Lounge's advisor team of independent contractors, we would be delighted to talk with you. Though there may be several host agencies you could partner with, we set ourselves apart through innovation and unparalleled support for both our clients and our travel advisors. We are looking for professionals in the Dallas area who are established sellers of luxury travel and are looking to grow, as well as those who are ready to begin a career as a travel advisor.
Our compensation plan is as innovative as our business concept. For U.S.-based advisors, we provide three different compensation plans: 1) commission split for individual advisors; 2) commission split for teams working under one contract; or 3) a flat monthly fee for individual advisors that allows you to retain 100% of commissions for clients you have sourced. Our advisors generally have 50-100 affluent client households for which they plan travel multiple times each year.
For travel advisors who are new or fairly new to selling travel but are very well-traveled and knowledgeable, Departure Lounge helps you develop strategies for finding and attracting new clients. Our agency also generates qualified leads, which are provided for our agency's travel advisors in their respective cities.
Though you could build a practice on your own as a fully independent travel agent, working with Departure Lounge, a premier Dallas host travel agency, offers you support, leverage for exclusive deals, unique perks and complimentary upgrades for your clients, new leads, and network opportunities with our partners and other agents—while also giving you room to learn, grow, and succeed as you help others with their travels.
Departure Lounge Travel Advisor Keys To Success
| Wanderlust & Experience | Sales, Skills & Service | Relationships, Connections & Kindness |
| --- | --- | --- |
| Travelers value working with a travel advisor who often times has "been there and done that." So your travel experience is crucial, as is your experience with luxury travel providers and key attractions at destinations. If you have not "been everywhere," your experience with a region or two, or experience with a specific form of travel (such as safaris) can be a great base of knowledge to start with. Departure Lounge's worldwide connections through the Virtuoso network enable our travel advisors to plan and arrange extraordinary vacations even for destinations that the travel advisor has not personally visited yet. | Discussing and presenting travel options in a passionate and effective way is typically the easy part for a prospective travel advisor. You also need good computer skills and to be comfortable working with technology, online websites, forms and booking tools, along with texting and email. You also need to be thorough and strategic in working with and keeping track of details, responding quickly and communicating clearly with travel providers and clients. As your host agency, we will work to provide the assistance and resources you need to help ensure your success. | To succeed as a Dallas luxury travel advisor, you need to have 50-100+ affluent households that rely regularly on you to arrange travel throughout the year. That means that you, as a prospective team member, ideally should have a solid personal network of affluent family members, friends, and colleagues who would trust you to arrange their vacations and would be happy to recommend you to others. The Departure Lounge culture is built on kindness and a helpful spirit, so new team members need to demonstrate those same qualities. Our advisors are professional and put people first by providing dedicated support to clients. |
In The News
Our award-winning agency is recognized because of the incredible agents and travel providers we work with. Each agent is gifted with the skills to help others plan their perfect dream vacations, then helps turn those dreams into reality. We don't just provide travel services; we create unique and unforgettable experiences by creating custom-tailored trips and exclusive benefits through partnerships with prestigious travel leaders.
We've been featured in the news multiple times and our team has received many awards as we strive to set and raise the bar in the travel industry.