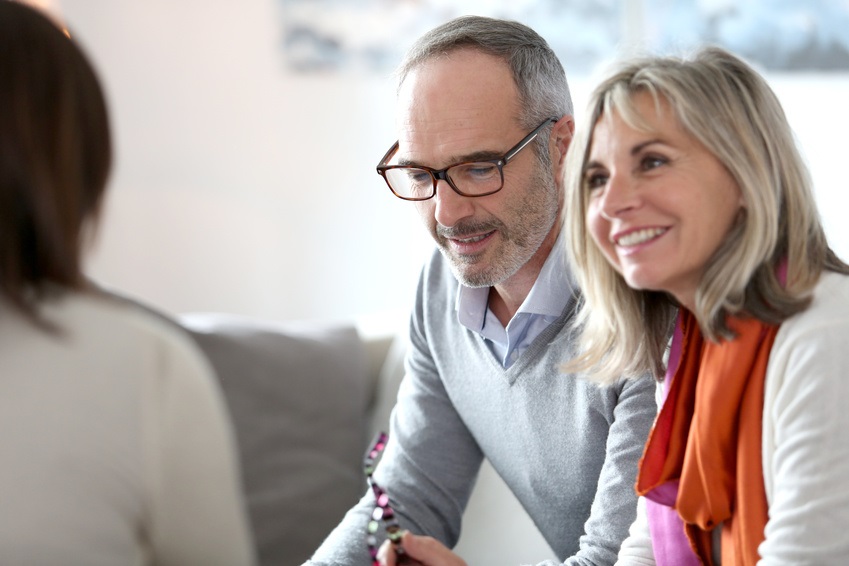 If I have never sold travel before, do I really have to be well traveled, have good computer skills and have a personal network of affluent people to be successful as a travel advisor?
Those are the three most important elements to being successful.  If you are deficient in any of those categories, you have to be committed to really working on developing what is needed in that area.  And it may mean that your path and pace to becoming a successful travel advisor will take longer.
What is the commission split paid by Departure Lounge to travel advisors?
Depending on the travel advisor's location, the commission split varies.  Departure Lounge offers highly competitive commission split options, with incentive tiers that improve the split for the advisor based on sales.   Also, U.S.-based travel advisors can opt to pay a monthly fee of $650 and keep 100% of commission generated by bookings sourced and reserved by that travel advisor.  For more information, email [email protected].
What type of training is available and how much does the training cost?
A combination of live/webinar training and online/recorded training is available from Departure Lounge, the Virtuoso network and technology platform providers.  The cost for training is covered in the one-time onboarding fee of $500.  Departure Lounge management is available to assist with all bookings, and in-person training is available at Virtuoso conferences, as well as at the annual Departure Lounge travel advisor meeting (which takes place in the fall).  Supplier trainings happen weekly at Departure Lounge Austin, and webinars are available for advisors not based in Austin.
What is the cost of joining the Departure Lounge travel advisor team? 
There is an initial onboarding fee of just $500, and this covers your paperwork, registrations and onboarding training, as well as your profile on the Departure Lounge website for the first 12 months.  To add additional advisors to a contract, a fee of $500 is charged per advisor.
Are there ongoing costs for being a Departure Lounge travel advisor?
There is a technology platform fee of $100 per quarter that includes an annual subscription to Travefy, as well as log-ins to Travel Contact (CRM) and Departure Lounge's booking platform.  After a grace period of 90 days from the time an advisor signs an independent contractor agreement, a quarterly admin fee of $300 applies for any quarter the travel advisor does NOT record at least $30,000 in commissionable travel sales in the Departure Lounge CRM system.  The travel advisor may receive an IATA ID card for $40 after booking $50,000 in sales.  Business cards are paid for by the travel advisor and are typically $65 or less per order.
For an established travel advisor joining Departure Lounge from another travel agency, what are the options?
Departure Lounge offers both commission-split and flat-fee/100% commission compensation options.
How can a Departure Lounge travel advisor feel like a part of the team even if the advisor doesn't live in the Austin area?
Departure Lounge travel advisors have a private Facebook group page where travel advisors ask questions of the full team and management, and this group support results in great shared knowledge and a strong sense of community.  You may also spend face-to-face time with other Departure Lounge travel advisors at the agency's annual fall meeting, at Virtuoso conferences and at supplier trainings.
Is Departure Lounge expanding?
Departure Lounge is expanding as a global host agency, as well as through new retail locations.  Expansion will continue to strengthen the relationships and commission agreements that Departure Lounge has with the best travel providers worldwide, as well as creating consumer brand preference for Departure Lounge travel advisors.
What are the benefits to a Departure Lounge travel advisor that come from the agency's membership in Virtuoso?
Those benefits are many and varied.  Virtuoso is by far the best luxury travel network in the world.  The personalized marketing, award-winning publications, extensive training, supplier relationships and many other resources are unmatched in the industry.  And the distinction of being a Departure Lounge/Virtuoso travel advisor certainly opens the best doors worldwide, resulting in rare travel opportunities and experiences for our travel advisors.
What preferred agency programs is Departure Lounge a part of?
Departure Lounge has preferred status and client/advisor perks with these top luxury brands:  Four Seasons, Belmond, Ritz-Carlton, St. Regis, Luxury Collection, Bulgari, Edition, W Hotels, JW Marriott, Park Hyatt, Andaz, Grand Hyatt, Waldorf Astoria, Conrad, LXR, Langham, Rosewood, Rocco Forte, Preferred Hotels, Small Luxury Hotels, Abercrombie & Kent, Peninsula, Shangri-La and more.
What are some of the marketing partnerships that benefit Departure Lounge Travel Advisors?
Departure Lounge has public partnerships with The University of Texas Alumni Association (Texas Exes), Trinity University Alumni Association, Austin Artist Project, The Independent luxury residential tower, Whole Planet Foundation (the foundation of Whole Foods), Playstudios online gaming and others.  Departure Lounge also has some lucrative private partnerships with major Austin institutions.
What are the travel benefits of being a travel advisor?
Departure Lounge/Virtuoso travel advisors enjoy special discounted travel opportunities with the best travel providers worldwide.  Our travel advisors are invited to participate in outstanding familiarization and study-tour trips.   And many properties and travel providers offer travel agent rates that result in a major savings.
Does Departure Lounge have a structured social media program?
Departure Lounge produces social media videos that can be posted on each travel advisor's personal and/or business Facebook, Instagram and LinkedIn pages.  These videos focus on a preferred hotel or cruise ship and quickly communicate why the travel product is great and why it makes sense to reserve that travel product with the advisor.  It is an engaging daily reminder to social media followers that the Departure Lounge travel advisor is knowledgeable and connected . . . and truly adds value to a vacation.
Besides commission and planning fee revenue, what are other financial benefits of being a travel advisor?
As a Departure Lounge independent contractor travel advisor, you will be able to write off travel- and business-related expenses, and that can have a significant positive impact at tax time annually.  And the access to discounted travel also provides a big savings annually for those who like to travel frequently.
How much money can a travel advisor make? 
Your commission revenue is typically 7%+ of your sales.  First year successful travel advisors usually sell $400,000 to $500,000.  Second year sales typically reach $1 million or more for a successful advisor.  And third-year sales can range between $1.4 and $2 million.  So that means your income from travel sales can range from $28,000 to $160,000 annually over three years if you achieve those sales amounts.  Our average booking is approximately $10,000, so that would translate to 40-50 bookings the first year . . . 100 bookings the second year . . . and 140 to 200 bookings the third year.
How long does it take to start selling travel?  How long does training take?
As a Departure Lounge travel advisor, you can start selling travel right away with the assistance of Departure Lounge management.  The initial training pace depends on you, as much of the needed training is recorded and available online.  The online training is supplemented by in-person or live webinar training.  And Departure Lounge management is available to help you through each booking opportunity until you are comfortable handling bookings on your own.  Both Departure Lounge management and the team of travel advisors are helpful ongoing to share recommendations and recent destination/product updates to keep you on top of your game.
What are sales expectations/goals for the first few years of being a travel advisor?
Departure Lounge first-year travel advisors are expected to achieve $250,000 to $500,000 in first-year sales.  That equates to 2-4 bookings at $10,000 each per month.  To avoid a quarterly admin charge of $300, a Departure Lounge travel advisor must book at least $30,000 during that quarter.
How often do travel advisors get paid?
Departure Lounge pays received commissions and fees monthly.  For commission funds that are fully received within the Departure Lounge bank account by the last day of the month, the advisor's portion of those commission funds will be paid no later than the 17th of the following month.  Departure Lounge exclusively uses direct deposit into the bank account identified by the travel advisor.
How many leads can I expect from Departure Lounge?
Departure Lounge is very strategic in placing travel leads.  First priority is being able to meet with the prospective client face-to-face if possible.  Second is selecting an advisor that is very knowledgeable about the requested destination and/or type of travel.  Lastly, Departure Lounge management must believe you are fully ready to handle leads and ultimately that you have shown you successfully close leads that are given to you.  You must also show that you can respond same-day and ideally within an hour.
How do I get started?
If you'd like to express interest in joining the Departure Lounge travel advisor team, please email Founder Keith Waldon at [email protected].  Let Keith know about your travel experience, professional background, skills, location and your goals.  He will respond back and schedule a time to talk and discuss how Departure Lounge may be a good option for you.