Riad Kneife is an antiques expert and professional buyer who has developed an exclusive service for individuals and decorators who wish to buy antique and vintage items at the Marché aux Puces of Paris Saint-Ouen. His discerning services span from sourcing to purchase and home delivery, including all customs formalities.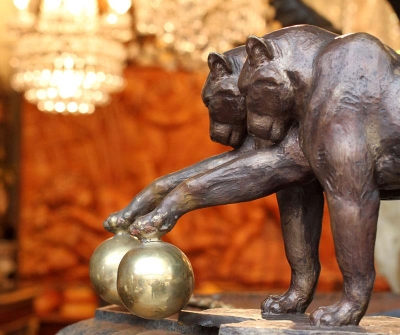 It is difficult to imagine a place more unique than the largest vintage, design and antiques market in the world. Often called a "flea market" in magazines and newspapers, the Marché aux Puces of Paris Saint-Ouen is truly much more, consisting of 1,600 shops, stands and galleries divided into 15 sub-markets showcasing an unparalleled collection of treasures from decades and centuries past.
"Les Puces", as locals call the market, are also home to a gourmet restaurant designed by world famous Philippe Starck called Ma cocotte. The restaurant does not take reservations Saturdays and Sundays for lunch, but with Riad, you will be able to skip the line and have one of the best tables – all in the true luxury travel fashion. He is one of the rare VIPs with this special privilege.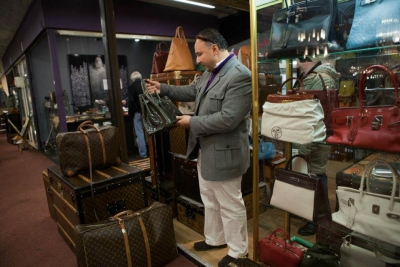 Visitors to this design lover's paradise may experience a large array of shopping experiences, from returning home with a few treasures to furnishing their entire home with the infinite pieces at their fingertips. Marché aux Puces of Paris Saint-Ouen remains the best and first source in the world for designers, decorators, and professional art dealers.
For the past fourteen years, Riad Kneife has advised and helped many delighted customers realize their decorating dreams – the majority of which stemmed from high-end networks such as Virtuoso. Other clients include Paris's leading palace hotels such as Le Bristol, Plaza Athénée,Mandarin Oriental, and so on. As a professional buyer, Riad is the only expert on the market offering his services to the public. His vast knowledge of the market's inventory and his personal relationships with its vendors make him indispensable to both sophisticated shoppers and first-time buyers. A day at the Marché aux Puces of Paris Saint-Ouen with Riad is an unforgettable journey through history and into the heart of one of Paris's prime.
For more information, contact [email protected].