Meet Travel Advisor Robert Borzillo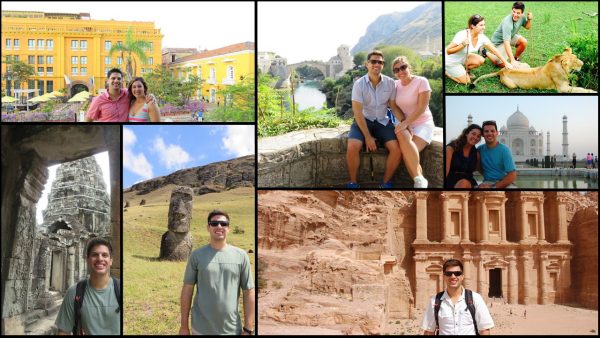 From a very early age, I was always fascinated and intrigued about the world beyond my neighborhood. My prized possession was my Children's Atlas which initially sparked my curiosity to travel far and wide. Further enhanced by both domestic and international trips with my family, I was then fully hooked on.
After graduating from university and spending several years in technology sales, I convinced my amazing wife to join me on an around the world adventure. 6 continents, 32 countries and 49 weeks later, we returned with a greater sense of appreciation of the welcoming cultures and the awe-inspiring wonders that abound.
With my extensive experiences, I then set out to professionally expand my knowledge of the luxury travel industry by joining notable suppliers; first in expedition travel and later with a customizable luxury tour operator. I now want to share what I have seen, accomplished, and learned with as many people as possible.
South America
Australia & New Zealand
Southern Europe
Africa
Customized Independent Travel
Soft-Adventure
Family Travel
 One & Only Wolgan Valley
Longitude 131
For me, Machu Picchu had to be at the very top of my list of wonders of the world to visit. I opted to take the 'traditional and immersive route' of hiking the Inca Trail which culminated with seeing sunrise over the ruins on the 4th day. The exhaustion and physically soreness was forgotten in an instant when I saw the first rays of light hit the immaculate stone building and it truly took my breath away. There with me by my side was my wife which equally made the trip that much more fulfilling.
What is so memorable about that trip is I'll never forget the feeling of not only accomplishment from completing the hike, but the reward to see something that I treasured so greatly and completed a lifelong goal of mine. To me, luxury is not only the opulence of fine hotels and exquisite dining, but the feeling that experience brings to your life.