Meet Travel Advisor Pascal Resta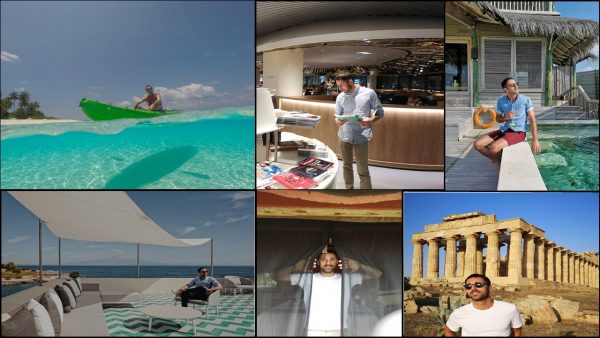 Pascal was born in Grenoble, France to Italian parents. His passion for travelling led him to becoming a travel agent.
Throughout the years he built his career in travel agencies in Malta, Sardinia (Italy), Montreal (Canada), Nice (France).
He lived in Paris for 15 years working for several renown agencies specialized in luxury & business travels. During this time most of Pascal's clients were from Fashion houses, production agencies, magazines, or designers and celebrities.
He travelled the world, but his Sicilian roots instinctively brought him back to the largest island in the Mediterranean.
After making important decisions during the pandemic he realized he needed to fulfil his dream and move in back Sicily where he settled to promote its beauty and culture.
Pascal considers himself an example of the new generation of remote workers. He would love to build tailor-made trips around the world for you and prides himself on his service. He is very proud to partner with Departure Lounge and Virtuoso.
[destination info here]
[types of travel this advisor plans goes here]
[travel brands go here]
[favorite properties go here]
[favorite trips go here]