Meet Travel Advisor Megan Habig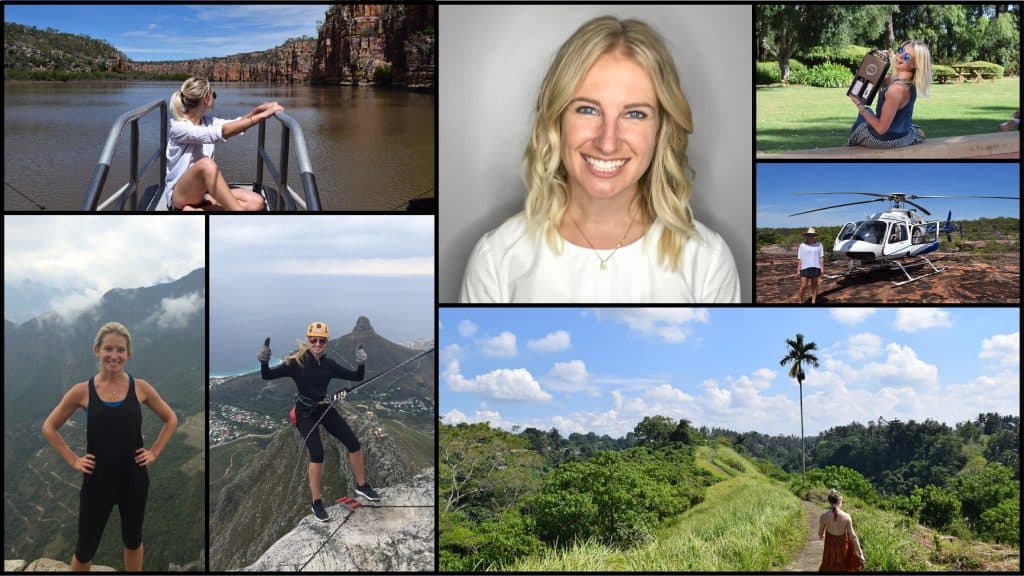 When responding to my Dad about a certain location 'being on my list', he retorted back that 'everywhere was on my list' and I can't say that he's incorrect. While the goal has always been to experience as much of the world as possible – I try to focus on doing so in a unique way. What provides an authentic experience? Where do most people never have the opportunity to go? This mindset has taken me to a resort in the Kimberley in Western Australia and had me mixing up local cocktails at a class in Cusco, Peru. Up next, a cruise to Antarctica – rounding out my time on all seven continents! 
I've always loved the idea of 'luxury backpacking', which to me speaks of experiencing the most that a location has to offer, while not sacrificing luxury travel offerings. It's making a meal out of street food for lunch and then eating at a Michelin star restaurant for dinner or spending the day getting lost in an city followed by a couples massage back at the hotel spa. I've abseiled down the side of Table Mountain, but then spent the next few days tasting wines in Franschhoek.  Combining the best of an active itinerary, with time spent relaxing and taking in ones surroundings. I tend to travel with a backpack, but that doesn't mean that I don't enjoy putting it in the overhead bin above my business or first class seat.
My goal with Clients is to inspire them. I want them walking away from a conversation excited and encouraged to try new experiences that may be off the beaten path, or just feeling confident knowing that wherever they choose to go will be exceptional. I aim to provide unique offerings and a worry free travel experience through itineraries that are tailor made to provide as much or as little direction as is desired – when you travel, your trip should feel like you and support all of your favorite activities and preferences.
I hope to infuse my Clients with the excitement travel brings to my life – not only by traveling myself,  but by offering up the opportunity to others to get to explore the best of what the world has to offer – both through unique locations and unprecedented properties. 
Unique 'off the beaten path' locations, fun girls/guys getaways, romantic couples retreats, anything involving wine
South Africa, Ireland, Western Australia