Meet Advisor Maureen Paap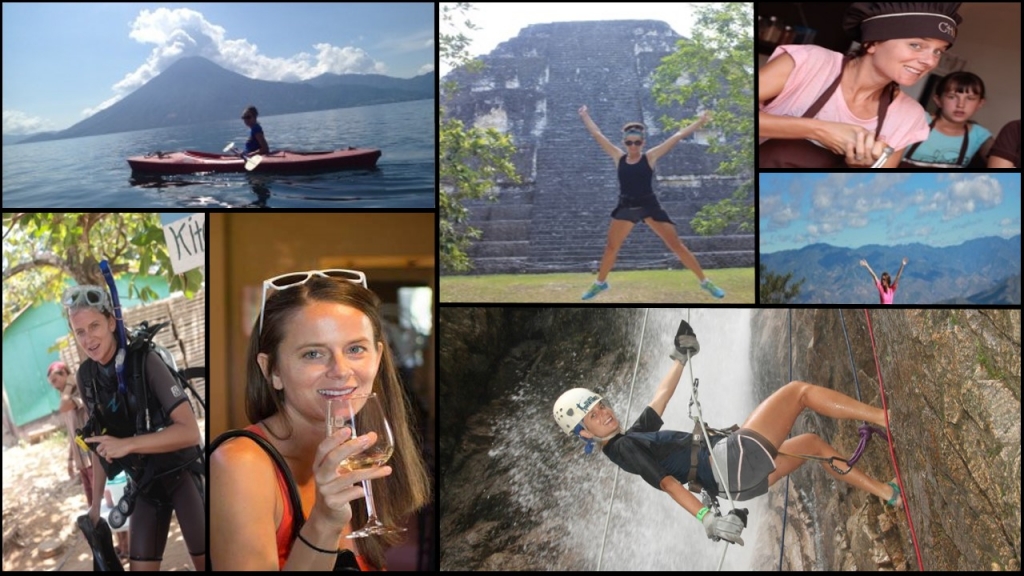 I am a Chicago native and University of Iowa alumni, who has been traveling extensively, on and off, for the past fifteen years. Through a study abroad program to Sydney, Australia, I discovered a true passion (or borderline obsession) for traveling.
While planning my flight to Australia I discovered that I could stop in Fiji on the way there and New Zealand on the return.  I didn't know much about either of these countries other then I really wanted to go.  Fiji was the first in many adventures I would take on my own.
After graduation, I backpacked Europe, Iceland and Africa before settling into my first career as a sales and marketing consultant for an Australian owned Travel Agency.  My next career working for a marketing agency brought me to Austin, TX where I met my husband.  After getting engaged we decided to throw our belongings in storage and head south to Mexico on a road trip. We spent 8 months traveling in Mexico, Guatemala, El Salvador, Nicaragua, Panama and Belize.  Driving our car gave us freedom to come and go as we pleased and see places not easily reached by plane or bus.  It was also a good test to make sure we wanted to see our engagement through!
With 31 countries under my belt (our honeymoon to Ecuador and The Galapagos was #31), I'm always thinking about the next adventure for myself and my clients.  Years of both business and leisure travel booking experience have given me the ability to handle any type of traveler.  I guarantee a speedy response time, meticulous research and outstanding customer service before, during and after your trip.  Let me handle the details and legwork, so you can relax and enjoy traveling!
Mexico, Central America, Hawaii, Tahiti, Fiji, Most Caribbean Islands, Australia, New Zealand, Greece, Ireland, England, Italy, Greece, Spain, France, Austria, Holland, Germany, Hungary, Czech Republic, Iceland, Ecuador, Kenya, Tanzania most of the Caribbean.
Honeymoons, Diving, Adventure Travel, Family Travel
Four Seasons, Fairmont, Madarin Oriental, Abercrombie & Kent, Kensington Tours, Rico Tours, Palace Resorts, Karisma Resorts, AMResorts, Banyan Tree, Turkey at It's Best, Trails of Indo China
Four Seasons Punta Mita
Little Corn Island, Nicaragua. The island had no motor vehicles, beautiful beaches, wonderful people and delicious lobster dishes for $6.00. Although not unknown, I felt like I had discovered a place that most people had never heard of or been to.
Departure Lounge and Maureen Paap are amazing! My husband and I booked our honeymoon through Maureen and it went seamlessly! We flew from Austin to Miami to St Thomas and then on to St John. She handled every connecting flight there and back (which was a lot) as well as transportation to and from the catamaran and then on to St John. In addition, she found the perfect private catamaran charter and booked us excellent hotels. Needless to say, there were a lot of moving parts to our trip and we had zero issues with of our travel. She also stayed within our budget, but still found the most luxurious options. We loved our honeymoon and loved working with Maureen and Departure Lounge. Highly recommend!
The trip was amazing — simply the best. Thanks again for all your help in coordinating this trip for us. So nice to not have to worry about itinerary and other details during that very busy time leading up to the wedding. Some of the highlights were definitely the "surprise days" you arranged – the fishing trip and the excursion to St. John. We both loved those days and thank you for all your help in coordinating the trips! Thanks again and we'll be in touch for future trips 🙂
We are absolutely pleased with your services. Your recommendations were what made our trip! The drivers between locations made everything so easy- we just sat back and relaxed. All of the drivers were very knowledgable and had a lot of pride in their country! We loved everything! Really no complaints at all! …..except that its over!! We will certainly use you and your services for our next trip!! Thanks for everything! Let me know if you have any other questions.
We had a wonderful trip. The water and beaches were just amazing. We greatly appreciate you finding 5-star accommodations within our budget so last minute. We spent days trying to figure this trip out on our own and wish that we would have found you sooner. You made everything so easy and stress free. Can't wait to work with you again!
Thank you, thank you, thank you!! Working with you has been a dream come true!! They upgraded us to a Mediterranean Villa – in case you didn't get my text. 3 bdrm, 3 bath. 2 stories. Gorgeous pool and patio. Truly Amazing!