Meet Travel Advisor Leslie Yzaguirre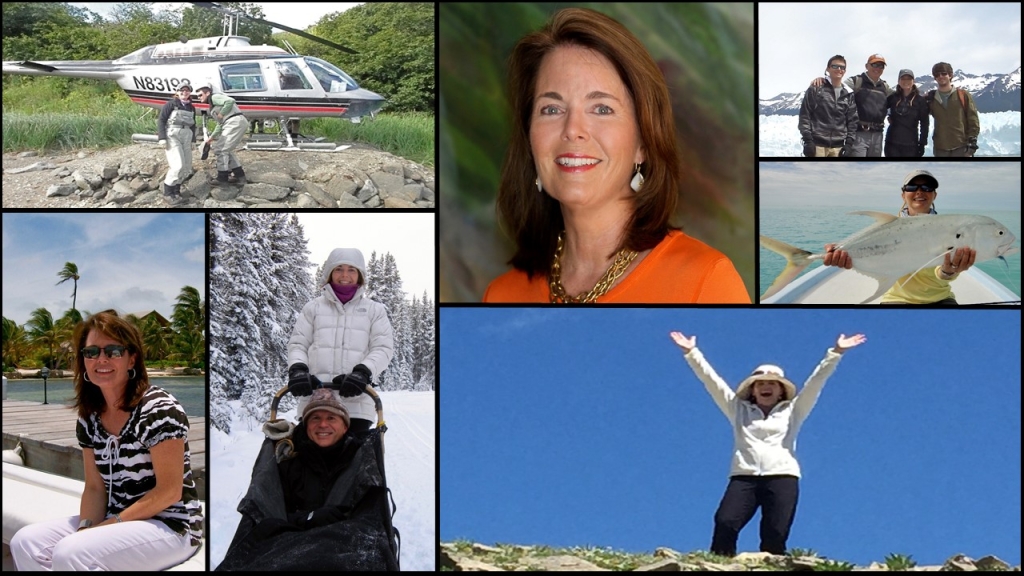 Leslie loves to travel and has been blessed with unique travel opportunities throughout her life. She's an explorer with a deep curiosity about the world and its cultures. She has enjoyed not only traditional travel itineraries, but also had some very unique experiences: an archaeological dig in Sicily, hiking the glaciers in Argentina, exploring all over Spain particularly enjoying the gastronomical wonders of the Basque country…and the list goes on!
While she has had a variety of travel experiences, her favorite trips have been fly fishing and outdoor adventures with her husband and two boys. Through these family travels, she has learned to plan trips that excite children and adults alike, with fly fishing and outdoor adventures as the common elements in her family's itineraries.
They have fished, hiked and explored some of the most beautiful places in the world: the Bahamas, Patagonia, Honduras, Belize, Mexico, the Florida Keys, the Texas Coast, all through the Rockies, and she even has a son who is now a highly sought after fly fishing guide in Montana! She can help you and your family plan outdoor adventures you will never forget.
Leslie also brings with her to the travel industry an intimate knowledge of the beautiful and amazing country of Mexico where she lived from 1998 to 2001. She and her family traveled the country extensively and enjoyed not only Mexico's many natural wonders, but also its rich culture.
Leslie has never been to an area of the world she hasn't fallen in love with and joining Departure Lounge gives her the chance to share with others her lifelong enthusiasm for travel.
Family Travel, Fly Fishing and Outdoor Adventures
Unique and adventuresome travels all over the world, especially off the beaten track fly fishing trips
Off the beaten track luxury accommodations, Four Seasons and The Leading Hotels of the World
Our family took a trip to Argentina that is at the tops of our list of our extraordinary adventures. After a week of fly fishing the amazing gin-clear waters of Patagonia, we flew down to the southern trip of Argentina and hiked the glaciers. We finished the trip with a fabulous stay in Buenos Aires exploring the culture and history of the city by day, and then doing up the town at night! Nothing like wearing fishing waders, ice climbing crampons and stilettos on the same trip!!!