Meet Travel Advisor Lenée Keyser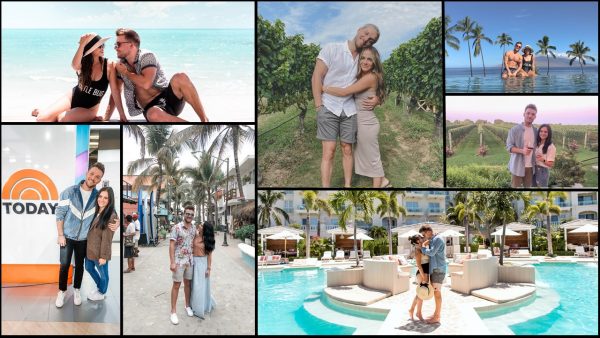 A native New Yorker, Lenée took a leap of faith by moving to Orlando to pursue a career in the travel industry ten years ago. The self-proclaimed 'homebody' enjoys the structure of planning events, trips and occasions from her home office. Lenée is known for her attention to detail, thoughtful touches and organization. The wife of a touring musician, she has had the opportunity to travel to some pretty incredible locations with her husband, John.
Some of Lenée's favorite getaways include her honeymoon to Hawaii where she and John stayed at the Four Seasons on both Maui and Oahu, long weekends in Napa and Sonoma, experiencing the beauty of Turks and Caicos, hiking Glacier Mountain, and of course her annual Christmas trip to New York City. As for plans during her trips— the simpler the better for Lenée. Since life can get rather busy, she prefers a light agenda when traveling. A long hike, nice wine tasting or dinner, and relaxing pool day are all she needs to unwind and enjoy.
With her decade of experience in luxury travel, launching a boutique travel brand was perhaps the easiest decision Lenée ever made. The core belief that every client should be provided with a unique, seamless and exciting experience has provided her with an 'above and beyond' attitude. From a young age, Lenée was taught by her entrepreneur parents two very simple, very important mantras: "under-promise and over-deliver" and "work hard and be nice to people." She loves being able to take a client's vision for their trip and turn it into a reality, while providing special touches along the way.
When she's not busy planning and preparing, Lenée is probably at home in College Park, FL with her husband John and their dog Lily. She loves wine nights with the girls (which are never complete without a charcuterie board!), practicing calligraphy, rooting for her favorite NFL team the New Orleans Saints, and recreating classic Italian family recipes that remind her a part of her heart will always be in New York.