Meet Travel Advisor Lauren LaCour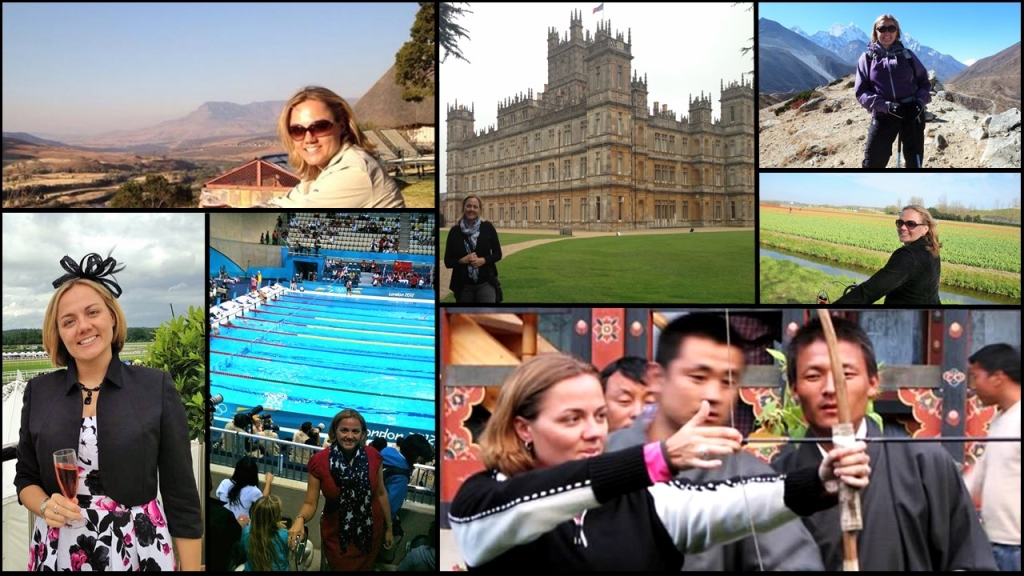 "On y va!", meaning "Let's go!" in French, is one of my favorite phrases; perfect for my globetrotting lifestyle. I have traveled to all seven continents including 60+ countries and have been lucky enough to call six different countries home; giving me options when cheering at the Olympics or the World Cup!
I've lived in Hong Kong (1 year), Paris (2 years), London (8 years) and worked in Amsterdam (2.5 years), Brussels (2 years) and Edinburgh (1 year). My time living abroad as an expat has given me an extensive global network and inspires me to help others experience new cultures and beautiful places around the world.
I became a travel advisor after 20 years in international operations & project management, leaving a successful career as an Executive Director at a large US bank in order to pursue my passion. My consulting and banking experience drives my commitment to excellence, thorough due diligence and client focus.  I've managed a team of 175 staff internationally and coordinated crisis management drills providing experience managing and troubleshooting complex issues across the globe.  I have high standards for myself and expect the same of service providers.
I've had many life defining moments while traveling. The first one, at age 22, when I moved across the world for a work transfer, choosing Hong Kong simply because it was further and sounded more exotic than London. It radically changed my life. It was the first stamp in my passport and since then I've had seven international moves and have spent 11+ years living abroad; a Dutch immigration official once joked that I "live in the sky"!
I have a lot of experience planning and taking solo getaways as well as creating "family fun for everyone" – whether that's finding sports or musical events in a foreign city or introducing a child to the best chocolate mousse in Paris. After living in France, I've led many friends on tours around Paris and was excited to guide my parents on a "tour de France" à la LaCour; driving around France's wine and champagne regions, staying in beautiful châteaux and medieval cities and using a road atlas to help plan our next day's itinerary!
I have a "work hard, play hard" mentality and an appreciation for the need to splurge on a luxury get-away for pampering and rejuvenation in beautiful surroundings. Standing in the shadows of Mount Everest, cruising through Botswana's Okavango Delta (with a surprise elephant crossing at any turn) or wine tasting in Châteauneuf-du-Pape has a way of dissolving day to day stress and changing perspectives.
I am an avid sports fan and enjoy planning travel around sporting events. I've gone to the British Open at St Andrews, Wimbledon, Royal Ascot races, the Tour de France, football (aka soccer) in Madrid and the Olympics in Athens and London. I've also cycled across Alaska, surfed in Hawaii, been scuba diving in beautiful waters around the world, participated in London and NYC triathlons, trekked to Everest Base Camp and summited Mt Kilimanjaro. Sports and travel make an exhilarating combination!
I understand that travel preferences are personal and need customization. What are your favorite travel memories?  What's on your bucket list? I look forward to helping you plan your next one. On y va!
All of Europe with specialties in countries where I have lived and worked over the past 15 years – Hong Kong, the United Kingdom, France, Belgium and the Netherlands as well as luxury adventures like Antarctica, Alaska, Brazil, Bhutan and Nepal.
Solo getaways, family vacations, sports/outdoors adventures and bespoke luxury travel
Ritz-Carlton, Four Seasons, Belmond, Jumeirah, Mandarin Oriental, Relais & Châteaux, Hilton, Starwood, Marriott
Another difficult question – but to name a few – Jumeirah Dar Al Masyaf (Dubai), Belmond Hotel das Cataratas (Iguassu Falls, Brazil), Kiaroa Eco Luxury Resort (Brazil), Hôtel de la Cité (Carcassonne, France), Château Grand Barrail (St. Emillion, France), Zambezi Queen (Chobe River, Botswana)
It's hard to pick a favorite but two of my most memorable, unique trips were to Antarctica and Bhutan.
Antarctica has majestic mountains, glaciers and icebergs that rival the size of New York City skyscrapers. It is a surreal, isolated beauty with massive colonies of penguins and elephant seals. You truly feel as though you've traveled to the ends of the earth.
Bhutan is a special place, as anywhere that promotes "Gross National Happiness" would be! Travel restrictions minimize crowds and preserve culture. There's a feeling of community amongst the awe-inspiring Himalayas and Buddhist temples. It's a trip of a lifetime that is hard to forget.