Meet Austin Travel Advisor Kristin Henley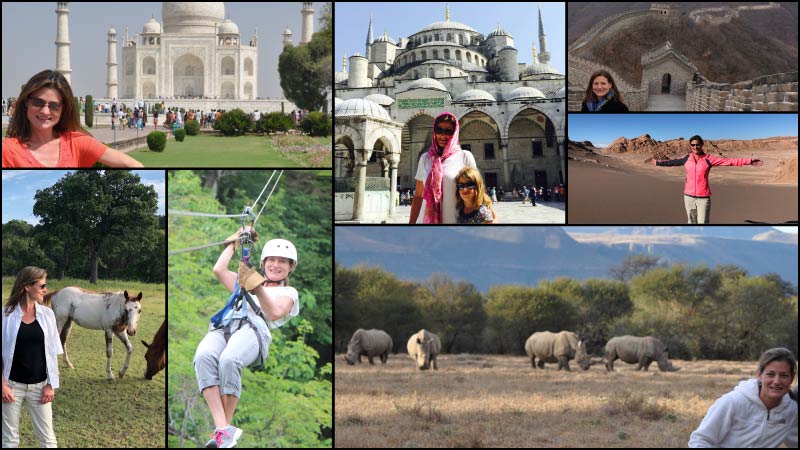 Travel has enriched my life.  Going to high school in a small Texas town, I dreamed of seeing the world… and I was determined to make it happen!  Before age 30, I participated in short-term student exchanges in England, Beijing and Chile as a law student and worked in Germany as an au pair.  Without a doubt, however, the most impactful experience was Semester at Sea: 500 college kids circumnavigating the globe while taking classes aboard a ship.  Eleven different countries ranging from Venezuela to Vietnam.  What could go wrong?!  Simply put, it was amazing.
What I love about travel is that the richness of the experience is not dependent on one's age, stage in life or budget.  That being said, my days traipsing around Southern India with buddies and eating on $10 a day in Italy have transitioned to a more refined level of exploring.  Over the past 20 years, I have stayed in many of the most luxurious properties in the world and have created my own bespoke itineraries.  Traveling with friends has now expanded to couples travel, solo travel and family travel.  My daughter has been to Africa, Asia and Europe, and those trips have bridged the gap between family-friendly and adult sophisticated luxury.  It can be done!
Let me help plan your next adventure.  With my destination expertise, organizational skills and insider access to the best travel partners and perks, I will work hard to ensure that your investment of time and money is well spent.  Whether a romantic safari sleeping under canvas or a solo trekking expedition or a culinary & wine escape, you will collect memories, deepen relationships and further enrich your own life.
Africa
Asia
Europe
South America
Mexico/Caribbean
Ski Destinations
Adventure Travel
Family Travel
Food & Wine Travel
Wellness Travel
To choose just one trip is impossible!  Here are a couple of my favorite travel memories:
High mountain trekking among volcanoes and horseback riding across the Atacama desert on a solo adventure to Chile.
Unexpectedly catching the Great Migration crossing a public road in Tanzania (and then reversing course after getting spooked by a bicycle) while on a family safari.
Celebrating Thanksgiving with expats and locals at a Mutianyu boutique hotel after hiking a section of the Great Wall with virtually no other people.