Meet Travel Advisor Kristen Carr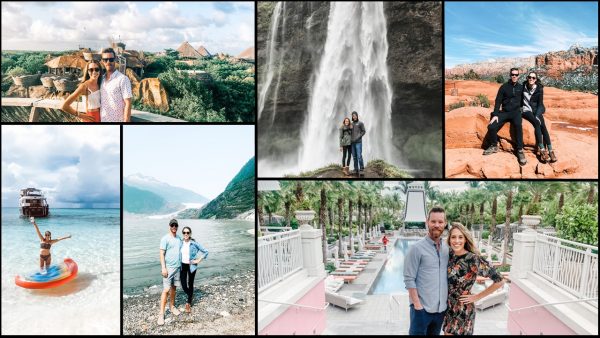 Kristen grew up in a military family not only moving from state-to-state, but also traveling from country-to-country on family vacations. She was able to really foster an appreciation for travel at a young age, which has just grown over time.  Her travels continue now with her husband, Josh— in fact they deem every year "the year of travel".
Kristen has spent the last decade working in the luxury travel business planning VIP tours and vacations for families visiting Orlando.  Her experience has created a strong foundation for attention to detail, problem-solving skills, and just overall make-it-happen attitude.  After working in this industry for the past ten years, she made the decision to start her own boutique travel business with her good friend and former co-worker.  Her goal is to really just take all of the stress off of her clients and help create trips specific to their wants and needs; while also adding touches that they didn't even know they wanted or needed.
Some of her favorite trips include driving Iceland's Golden Circle with her husband and family, exploring the streets of Morocco, and eating all of the pasta and gelato she could find in Florence.  While she loves international travel, she also see's the beauty in traveling within the United States.  Her and her husband really enjoy adventurous outdoor trips like hiking in Sedona or throughout Alaska.  But she also appreciates a great vineyard tour in Napa or a foodie girl's trip.
At home, you can find Kristen laying poolside with a good book, obsessively riding her Peloton, or cuddled up next to her dog Flora while planning her future travels.
U.S. Travel
Caribbean & Mexico Beach Trips
Walt Disney World
Customized Itineraries
Honeymoons
Adventure Travel
Family Travel
Ski Destinations
Iceland
Turks and Caicos
Napa
Sedona
Scotland