Meet Travel Advisor Kim Shraibati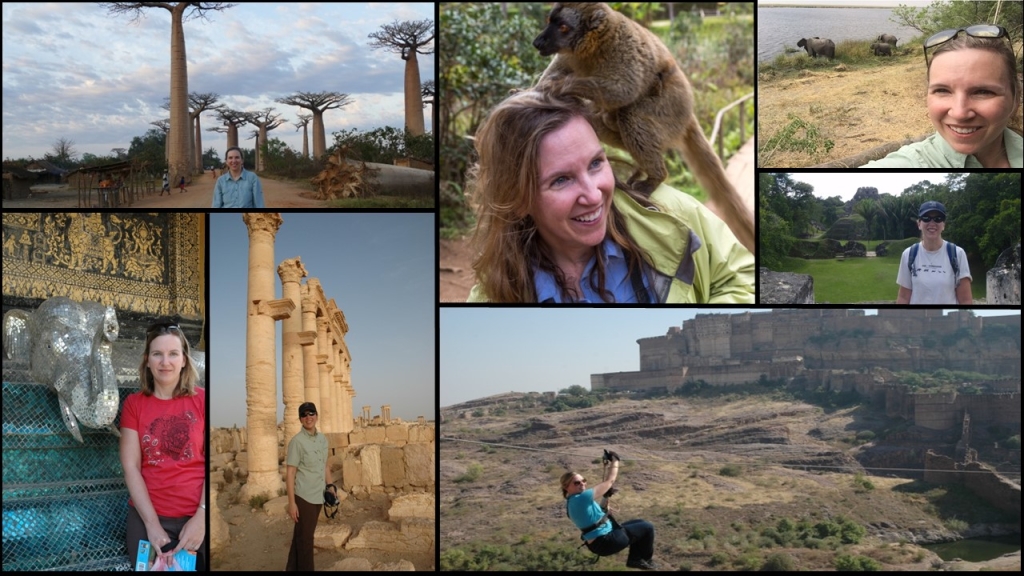 I grew up in Austin and took my first overseas trip to London and Paris with my high school class.  I went to the University of Texas for my undergraduate degree and Pepperdine University for my law degree.  I practiced as a transactional lawyer for over 20 years.  During that time I made travel a priority and have traveled to over 30 countries.  The skills I used as a lawyer, such as attention to detail, efficiency, research and negotiation, will help me plan an amazing trip for you. 
I particularly enjoy planning wildlife viewing and other adventure trips, with the right amount of luxury. 
Africa is a big draw for me and I have traveled to South Africa, Botswana, Kenya, Madagascar and Morocco.  There is nothing quite like sitting quietly in an open jeep close to a large male lion in the morning mist when he calls to another lion across the plain.   I have also been able to watch wild orangutans interact in Borneo, listen to Indri lemurs singing in Madagascar, see tigers in Ranthambore National Park in India and get close to Asian elephants in Sri Lanka and Thailand.  I also enjoy cultural trips and seeing the ruins in Angkor Wat, witnessing the Esala Perahera festival in Sri Lanka, and touring most of the Mayan ruins in Mexico and Central America.  Active hiking trips in Patagonia and horseback riding trips in Italy have also been enjoyable.  A little spa time is also a welcome treat and Rancho La Puerta in Mexico is a favorite. These adventures have all been wonderful life-changing experiences for me and I would love to assist others in experiencing these types of activities.  
Sometimes I travel with my husband, sometimes with friends, sometimes with my mom, and sometimes by myself.  Whether you are building memories with loved ones or learning about yourself on a solo trip, it is always an adventure.  I think travel can be life-changing and life-affirming.
I am constantly reading about the best places to go, fantastic places to stay and new experiences.  Using my experience and Departure Lounge's resources and connections I can offer value for money and help you optimize your time on a fantastic adventure.   
Southeast Asia, Southern Africa, South America
Safaris, Asian Adventures
Wilderness Safaris, Amantara, Explora, Natural Habitat Adventures, Wilderness Travel, Lindblad
Amantara Golden Triangle Thailand, Raas Jodhpur India, Khem Villas Ranthambhore India, Explora Patagonia Chile, Riad Ilfoulki Marrakech Morocco, Borneo Rainforest Lodge, Chitabe Camp, Little Vumbura and Duma Tau Camps Botswana
Wilderness Safaris Botswana, Traveling down the Mekong and spending time in Luang Prabang, Laos; wildlife trips to Madagascar, wildlife trip to Borneo, cultural trip to Rajasthan India, horseback riding through Chianti region of Italy