Meet Austin Travel Agent Jessica Oballo


Austin Travel Advisors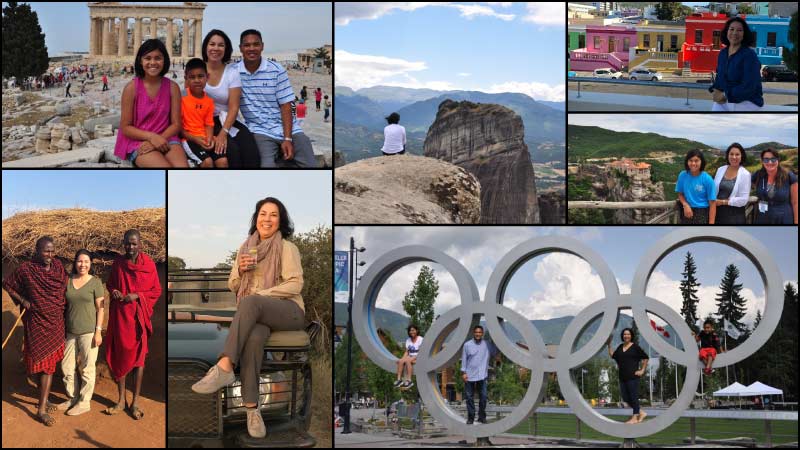 Ever since she visited Oaxaca, Mexico as a college exchange student in the early 90s, Jessica has loved travel, and that love has taken her to destinations across America
and the globe; from the Pacific Northwest to the cliff top monasteries of Meteora in Greece, the Winelands of Cape Town to the Kruger National Park in South Africa, and
the Great Plains of Kenya.
Following a career with the Texas Attorney General and the Texas Senate and then raising a family, Jessica joined Mosaic Safaris in July 2017 to pursue her passion for travel, and to help clients realize the same dreams of discovering exciting new places.
"Not only do I love traveling with my family, but I recognize how travel promotes global citizens; satisfying their curiosity about the world, and builds a respect for different cultures and promotes understanding," says Jess. And that passion is exactly why Jessica is just one of the Austin travel advisors to tailor your next travel experience.
Travel Agency In Austin
For more information about traveling, contact your local travel agency in Austin, the Departure Lounge.
Southern Africa including: South Africa, Botswana, Namibia, Zimbabwe, Zambia & Mozambique
East Africa including Kenya, Tanzania, Uganda and Rwanda
Greece
US travel
African Safaris
Family Vacations
Ski Trips
Cultural Journeys and Luxury Travel
Singita
andBeyond
Belmond
Great Plains Conservation
Alex Walker Serian
One&Only
Elewana
Red Carnation
Relais & Chateau
Many independent Africa brands
Great Plains Ol Donyo Lodge in the heart of the Chyulu Hills/Kenya
One-Forty-Eight Nairobi
Singita Lebombo in Kruger National Park
Belmond Mount Nelson in Cape Town
Domes of Elounda in Crete
Trips taken with my family are always special. A two week family trip to Greece visiting historic Athens and Delphi, the cliff tops of Meteora, Crete and exotic Santorini will always be a highlight. Kids learn so much when they travel, it gives them a new perspective on life. Of course, I'll never forget my first African safari as well as meeting the beautiful Maasai people in Kenya!! A trip to Africa forever changes you.