Meet Travel Advisor Jennifer Gouk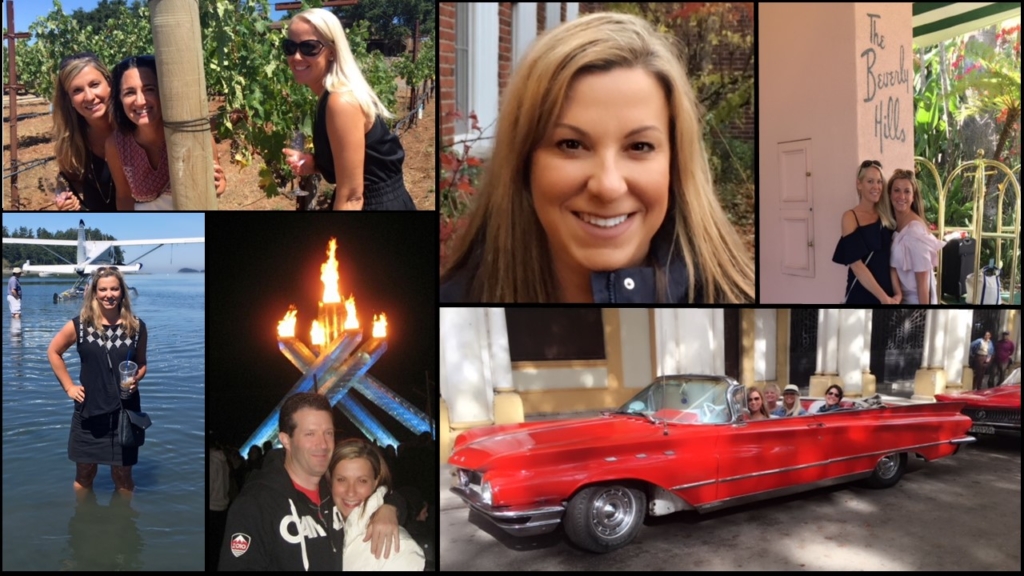 My name is Jennifer Gouk. I live in Seattle, Washington with my husband Warren, son Tanner (13) and daughter Emerson (10). I enjoy travel with friends and family and am so excited to be a Travel Planning Specialist for Departure Lounge. I️ graduated from the University of Washington with a Communications degree and I️ love talking and working with people. I previously was in Sales and Sales management and also owned my own bridal consulting business. Most recently I have been lucky enough to stay home and raise my kids. Outside travel my interests include golf and tennis, coaching softball, wine tasting and Seattle Seahawks Football.
I️ have also lived in Wilmington, DE, Boston, MA and San Francisco, CA. Having lived in other amazing cities has opened my eyes to new adventures and fabulous places to explore. After living in Boston my family took a month to travel across the country and see many of the 50 states. Annually my family travels to Maui, Arizona and California. I love the sunshine! My husband is Canadian so we have also done lost of exploring in Vancouver, Banff, Toronto, Ottawa and Quebec.
Some of my favorite travel adventures have included the Greek Islands, Spain, Paris, Turkey, Italy, Napa and New York City. This past spring I traveled to Cuba with close friends. I absolutely fell in love with Havana!
I have joined together with two of my best friends, Mimi Sternberg and Tisha Patt to start a Departure lounge team in Seattle. We are at an age where friends and family are planning high end, multi generational, special occasion trips and we see the need for travel expertise in our neighborhood and our city! We cannot wait to help you plan your next adventure!