Meet Travel Advisor Heather Keller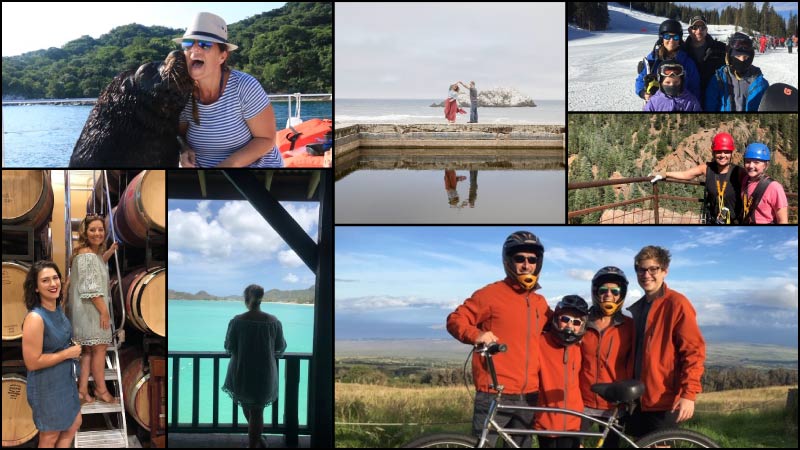 I love to get to know you as a traveler and find what you love in a destination, making each vacation and adventure a special part of who you are. I take care of your travels from end-to-end, with details that take your travels to a level of that can only come from expertise & experience, extensive research & education, and other clients' experiences. I believe in redefining luxury—experiences all matter, and time is priceless, so I always want to make the most of both of those for you.
While I have always loved travel, my past experience was in banking management, and in 2015 I went back to school to receive my Undergrad in Psychology. I dove head-first into the travel industry shortly after and haven't looked back, and find it essential to keep up to date on the latest and greatest and continuing education.
When not travel planning for clients, I love traveling with my own family, the bigger the adventure the better, and I spend time giving back by volunteering with several nonprofit organizations. It's important to me that we have a great relationship, and build travel plans over years to weave your memories as you travel, into the fabric of a beautiful life. I hope to assist you on many adventures and travels throughout it all.
Alaska
Asia
Europe
Hawaii
Mexico/Caribbean
Napa/Sonoma
Ski Destinations
Luxury Destinations
Corporate Retreats
Honeymoon & Romance Travel
Family Travel
Adventure Travel
Fairmont
Marriott
Hyatt
Mandarin Oriental
Auberge
Montage
Esperanza Cabo San Lucas
The Fairmont Orchid
Mandarin Oriental Canouan
Naia Resort and Spa Belize
Carneros Resort and Spa
My favorite trips have been cross country ones with my family- we've done a few- from the Midwest (paragliding off the top of Jackson Hole for a finale) and the West Coast (black sand beaches and redwood forests were a highlight), as well as exploring Europe, with Italy being my favorite country so far. My bucket list destination is Thailand, followed closely by Australia.