Meet Travel Advisor Heather Bannon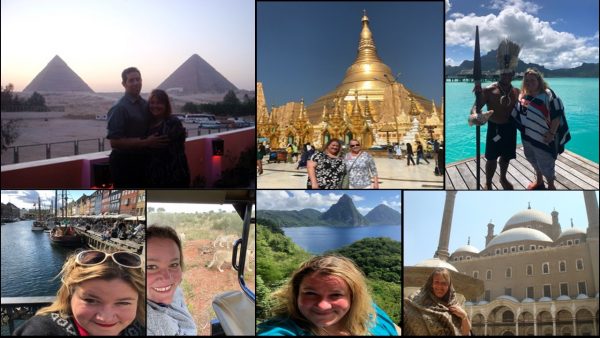 My introduction to international travel began as a young child when my family relocated to Vienna, Austria. After living outside of the US for over half my life, I have become passionate about helping others see the world and experience new cultures, especially through food and wine. As an adult, I have lived in Indiana, Montana, Scotland, Egypt, Germany, Austria, the Netherlands, Qatar, Denmark, and Texas. When I relocated to Houston, Texas in 2016 I became a full-time travel specialist, combining my years of travel, hotel industry experience, and customer service together into the perfect career.
In the past five years I have focused on planning destination weddings, luxury European travel, and honeymoons for my clients. My clients appreciate that I am always recommending where to get the best cake in Vienna, best kunafa in Cairo, or the best cheese in The Hague and much of my itineraries revolve around insider knowledge of the many countries I have been lucky enough to call "home". As a travel advisor, I feel that the best way to help clients is with personal recommendations, so I continue to explore the world and have visited 74 countries and over 450 properties.
My specialty will always be European travel, but I also love planning bespoke trips for Caribbean, French Polynesia, Asia, and the Middle East. And with over 50 destination weddings planned, I absolutely love helping couples plan and execute this important life event!
I look forward to putting my expertise to use to help make your dreams a reality.
Caribbean & Mexico
Europe, especially Austria, Germany, Netherlands, Italy, Portugal, and Greece
Egypt
Tahiti
Destination Weddings
Honeymoons
Bucket List Trips
European Multi Stop Trips
Tahiti
Relais Chateaux
Four Seasons
Xcaret
Sacher Hotel- Vienna, Austria
Four Seasons First Residence- Egypt
Ladera- St. Lucia
Mashpi Lodge – Ecuador
Triple Creek Ranch – Montana
La Taha'a – Tahiti
Isle of Eriska – Scotland
Ecuador with my husband
5 country tour in Asia with my mom
17 day adventure through Amsterdam, Germany, Austria and Prague with my Aunt and Grandma
and any trip back to any part of Austria!