Meet Travel Advisor Hayley Ryan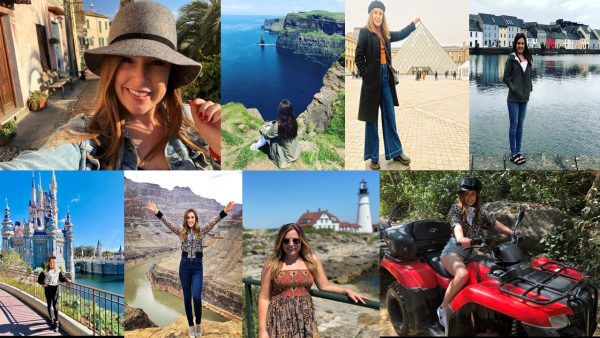 "I met a lot of people in Europe. I even encountered myself." – James Baldwin
My first trip to Europe was a mother daughter trip to Ireland. Ireland not only opened my eyes to the most beautiful landscape but it also introduced me to a whole new love for travel. Traveling is not just about the destination, for me it is about the experience along the way that provides those unforgettable memories. Some of my favorite memories include getting my portrait drawn on the streets of Paris, learning how to gamble at the Monte-Carlo in Monaco, and kayaking sea caves in Dingle Bay.
I currently live in Louisville,KY and have a background in the medical field. When I am not traveling, I enjoy spending time with family and my two puppies. I also have a love for finding the best restaurants in town. When I travel I put a huge emphasis on the culinary scene. Finding the hidden gem eateries is the the perfect way to immerse yourself in culture and interact with locals.
I would love to help you plan your once in a lifetime European vacation, a mini getaway eating your way through the weekend, or your dream honeymoon. Travel is an investment in yourself and the memories made are priceless.
US Cities
Mexico
Ireland
France
Greece
Honeymoon
Beach Vacations
European Vacations
North America
Waldorf Astoria Los Cabos, Pedregal
The Westbury, Dublin
The Wynn, Las Vegas
[favorite properties go here]
France has everything that I look for in a vacation. Sitting at a cafe with a glass of wine overlooking the Eiffel Tower sparkling at sunset is magical. I enjoy spending a few days taking in all Paris has to offer. During my last trip to Paris, I fell in love with the MontMarte area and could have spent days taking in all the streets of MontMarte. After exploring the city, I like to travel to the South of France and slow down a little and enjoy the scenic views of the Mediterranean Sea. I like mixing the high energy of the city with the more relaxed beach towns to complete my favorite vacation.