Meet Travel Advisor Fiona Forward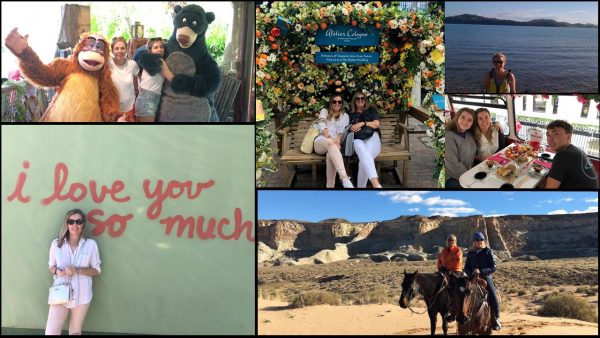 I am an Aussie and grew up on the island state of Tasmania. Travel became my passion at an early age. First, I explored Australia. Next, it was backpacking through Europe – always looking to experience new lands as a traveler with a knack for finding out the local favorites as well. In my twenties, I lived in London, learning to love the rain and easy access to weekend getaways all over Europe. I went from a solo traveler to living in New York and flying across the globe as part of an adventurous couple, and then as a new mother. I began traveling with my children when her daughter was three months old – this gave me a unique perspective on what to look for in hotels, restaurants, and how to plan a day abroad when one has babies in tow. Soon, I found myself organizing my family's multi-generational travel. I love the careful curation that is part of the creative process of planning a trip, that providing different options each day was crucial for keeping grandparents and grandchildren happy alike. From New York City, our family adventures ranged from Galapagos to Bermuda to Singapore. For me, planning a trip is a true collaboration. Working as a travel advisor grew out of this love of helping others discover their magical destinations, and designing bespoke vacations is my specialty. I travel back home to Australia for an extended period at least once a year. I know the hidden gems of my homeland, like the off the beaten path vineyards that large tour operators can't access. I keep tabs on the up and coming restaurants, breweries, and distilleries, and that same focus on detail will pair you with lodgings that fit your needs and desires.
I curate and plan luxury vacations for couples, families & groups of friends to explore and experience the world's most incredible destinations. From Australia's breathtaking island of Tasmania to Croatia's stunning beaches, I'll match your personal travel style to the right destination and experiences. From research to planning, in-destination travel support, and travel documentation, I will ensure that your vacation is perfectly planned, leaving you free from overwhelm and stress to enjoy your vacation with the people you love the most.
Australia:  I'm an Aussie specialist
New Zealand
Asia/Pacific
UK
Family Travel
Multi-gen
Girls/Boys Getaways
Customized
Amangiri:  A sandstone hideaway in southern Utah.  Unbelievable sunset views, excellent restaurant, and an incredible spa.  It is hard to leave.
Park Hyatt Sydney:  There is nothing quite like the view from your Balcony at the Park Hyatt, the Sydney Harbor Bridge on one side, and the Opera House on the other.