Meet Austin Travel Advisor – Andrea Keene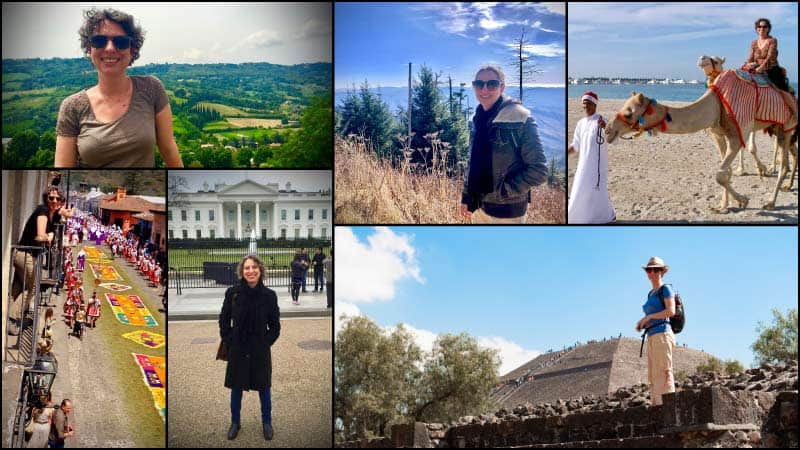 From my earliest memories, I knew travel and the arts were my passions. My mother was a librarian, and I spent most summers laid out on the library floor, flipping through NatGeo magazines and making collages of all the beautiful destinations that rivaled anything I had read in books. I yearned to connect with these people from faraway lands—the food they passed through the generations, the traditions they celebrated, and the art they created was something I deeply desired to experience firsthand. This drive led me to receive a BA in Art History from University of Texas at Austin, and my summers were spent on long road trips across the United States. After college, my desire to explore led me to Europe, where I spent time traveling and ultimately settling in the south of France to dance professionally. Dancing in Europe was life-changing, and I relished the moments connecting with locals in the name of the art of dance and a love of culture.
My travels then took me to NYC, where I began a career in the performing and visual arts as a fundraiser, curator, performer, producer, and administrator. After eventually returning to Austin, I created the development and alumni relations office for the Department of Art and Art History at The University of Texas at Austin, where I began to put my passion for travel to work. I organized and hosted trips to Italy and Central America showcasing art and art history programs for both faculty and students. The joy I got from bringing people abroad who shared a similar love for global cultures was immeasurable, and the eventual jump to becoming a travel advisor felt natural.
I have always loved celebrating culture and enjoying art from around the world, but helping others connect—be it with themselves, with one another, or with the culture around them—has taken that passion to a new level. I welcome anyone who is planning a solo trip, a romantic getaway, a family vacation, or a group trip to share their travel dreams with me! Together, we can curate the perfect itinerary tailored just for you and turn your bucket list into an amazing reality so that you, too, can pursue connection on a global scale. And you'll be surprised…the more of the world you see, the smaller it becomes.
Europe (Italy, France, Spain, Portugal, Ireland, Scotland) 
Central America (Mexico, Guatemala, Costa Rica)  
US Destinations (Anywhere & Everywhere)  
Ocean & River Cruises  
Island Destinations (Hawaii, Bahamas, Bermuda, Galapagos, Maldives) 
Art and Archaeology
History and Cultural Immersion
Unique Customized Itineraries
Group travel and Art Tours
Independent travel
Driving Trips in the US
Food and Wine
A visit to Fano Adriano, the remote Italian village of my ancestors was magical!  The Abruzzo region is beautiful with its high mountains, its national parks for hiking and skiing, and the crystal blue waters of the Adriatic Sea. We traced the roots of my great-grandparents and met a long-lost cousin who still lives in the home where my grandfather was born. We discovered the origins our oldest family recipe and compared different versions in a cooking class. We sipped Montepulciano D'Abruzzo while watching the sun set over the mountains. But most important, we connected with the people and place of our origins.
Are you searching for a luxury travel agency in Austin, Texas?