Meet Austin Travel Advisor – Andrea Keene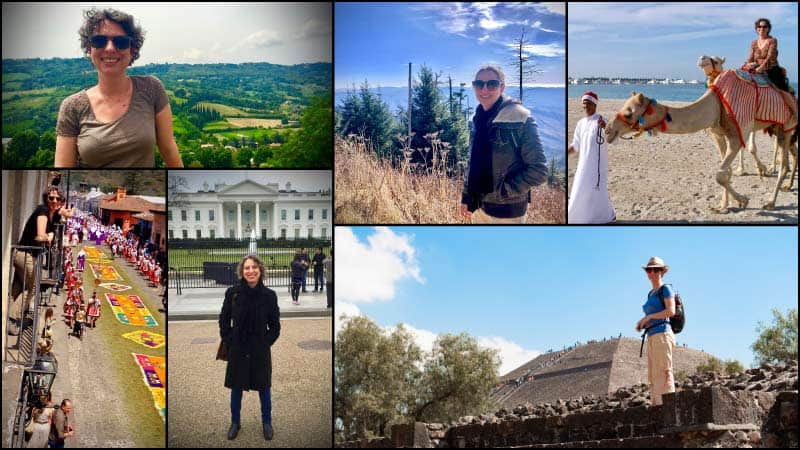 From my earliest memories, I knew travel and the arts were my passions. I received a BA in Art History from University of Texas at Austin and spent summers during college on long road trips across the United States. After college, I danced professionally and moved to Europe, traveling and then settling in the south of France to work with a dance company.
In NYC, I began a career in the performing and visual arts as a fundraiser, curator, performer, producer, and administrator. After returning to Austin, I created the development and alumni relations office for the Department of Art and Art History at The University of Texas at Austin, where I began to put my passion for travel to work. I organized and hosted trips to Italy and Central America showcasing art and art history programs, faculty, and students abroad. After nearly two decades in nonprofit and arts administration, I launched The 4Winds Travel, a boutique travel company specializing in customized trip planning and group art tours.
Travel is an experience for all the senses. It allows you to connect with transformative personal experiences you never even knew were possible. It connects you with people from diverse backgrounds and feeds your curiosity and sense of adventure. Perhaps most important, it gives you a break from the daily grind and a chance to unwind and gain new perspectives. Whether you're planning a solo trip, a romantic getaway, a family vacation, or a group trip, I can help you arrange the perfect adventure. I take the time to learn your interests and travel goals and tailor an itinerary just for you.
As one of the first Virtuoso advisors to be certified in the Wanderlist program, I help clients live out their long-term travel dreams. This unique program allows you to curate a custom travel portfolio with family and friends—mapping out and budgeting future travel. I can collaborate to help you turn your bucket list into an amazing reality.
Europe—especially Italy, France, and Spain
Central America—especially Mexico + Guatemala
US Destinations—especially California + the East Coast
Art and Archaeology
History and Cultural Immersion
Unique Customized Itineraries
Group travel and Art Tours
Independent travel
Driving Trips in the US
Food and Wine
A visit to Fano Adriano, the remote Italian village of my ancestors was magical!  The Abruzzo region is beautiful with its high mountains, its national parks for hiking and skiing, and the crystal blue waters of the Adriatic Sea. We traced the roots of my great-grandparents and met a long-lost cousin who still lives in the home where my grandfather was born. We discovered the origins our oldest family recipe and compared different versions in a cooking class. We sipped Montepulciano D'Abruzzo while watching the sun set over the mountains. But most important, we connected with the people and place of our origins.
Are you searching for a luxury travel agency in Austin, Texas?