Meet Travel Advisor Amie O'Brien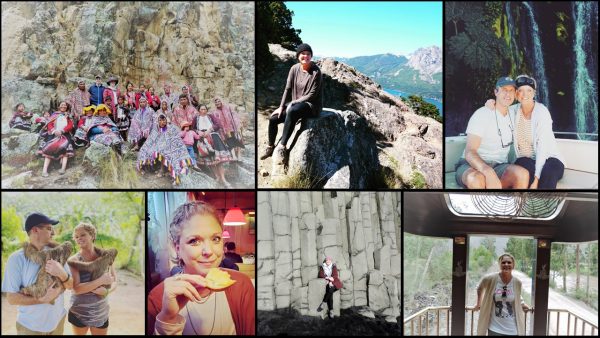 It's been a long journey into the travel industry. The experiences I've gained along the way have paved a path to what is my most exciting venture yet, one where I combine my need for adventure and my wonder of the world with my entrepreneurial spirit!  Today, I own seven businesses, was membership director for a yacht club, worked in sales for a boutique wine distributor, and waitressed in my younger years.  I learned two big lessons from all my work experience… good customer service is about the relationships you build and loving what you do is the key to success.
Discovery in travel is my favorite: finding that hotel that wasn't just a "place to stay" but an amazing memory; experiencing a destination instead of just going to one; taking a detour in Peru to visit the indigenous Chawaytiri people to experience their culture and share a meal with them and take Polaroids of the kids who had never before seen a picture of themselves; wine tasting at a private 16th century Spanish residence in Mendoza, Argentina; discovering unknown waterfalls in Iceland; getting lost on a dirt road in the dark in Costa Rica only to find the most beautiful moonlit beach… (OK, the getting lost part wasn't ideal but the adventure was awesome).  These experiences make a trip special for me,  but as a travel advisor discovering what makes a trip special for you and delivering it is the ultimate reward.
Over one hundred cities and 25+ countries later I am passionate about the places I've been and obsessed with discovering new parts of the world for myself and for my clients.
US
Costa Rica and Central America
Canada
Caribbean
Ireland
Western Europe
Argentina
Tailored itineraries
Adventure
Cultural
Food & Wine
Luxury Leisure
Amangani, Jackson Wyoming
El Secreto, Belize
Finca Aldalgisa Wine Hotel, Mendoza Argentina
Argentina
Costa Rica
Peru
Malta
Ireland
Iceland
Europe (all of it )