Meet Travel Advisor Alexandra Tucker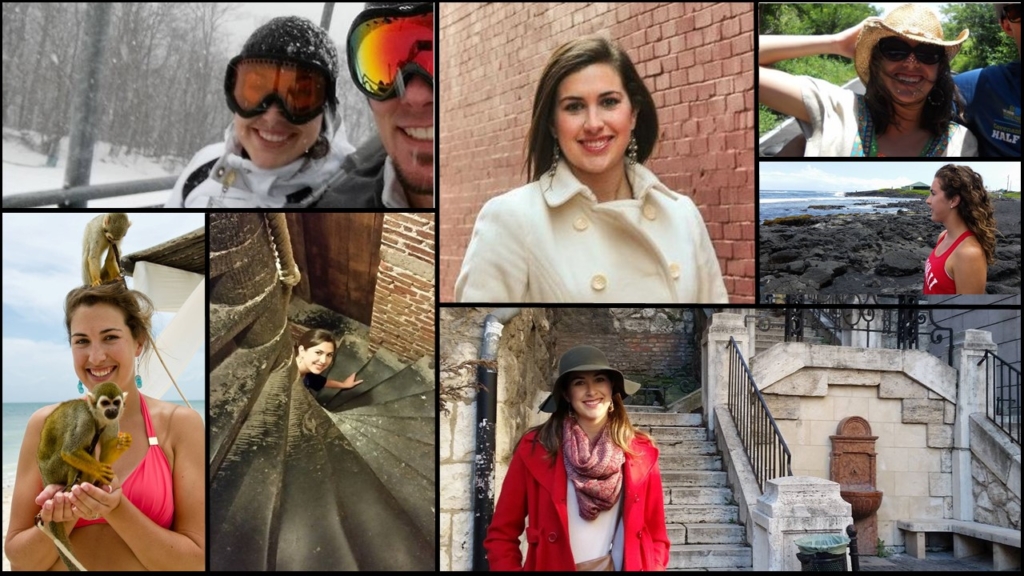 I am more than just a country collector, I am a seeker and an adventurer. Travel means far more to me than just checking the next destination off a list. From my earliest memories of flying to visit family or going on road trips for vacation, I have always been happiest when I am somewhere new. As a professional consultant representing a host travel agency, I value the relationships I have with my clients and aspire to exceed expectations every time. I take pride in continually growing my knowledge and connections to provide outstanding service. Like you, travel is a hobby of mine but when I work for you, I am fully committed to ensuring you have a stellar experience all the way through.
I struggle to answer the question "What is your favorite trip?" because I find so much to love about each journey. Some of my most cherished experiences when I have been overseas include enjoying a tented safari in Tanzania, stargazing in the Moroccan desert, spending a day feeding and walking with Elephants in northern Thailand, learning to rappel in Costa Rica, petting a wallaby in Australia, hiking along a silent and deserted section of China's Great Wall, eating and drinking my way around Provence and attending my first Formula One Grand Prix in Montreal. I have had some of my best travel memories happen closer to home like taste-testing barbecue around Texas with friends, my many trips to New Orleans, Spartan Race weekend in Hawaii (and Washington, and Asheville!), I even consider the times I managed to get very lost in Northern Spain, Germany, Venice, and Bangkok as happy memories.
Travel has a unique significance to each person but what I find most inspiring is that travel connects us all. I think the most important thing you can do as you travel this big, beautiful, chaotic globe is form a new connection. Perhaps you find a connection with the destination itself, the culture, the local people, or even your own self.
Organization is my strength and I love nothing more than a well-orchestrated itinerary. As every traveler knows, however, not everything goes right 100% of the time.  So we have to remember that it is all about perspective, and there is a balance to be found between plans and reality. I have learned to embrace the mistakes and hiccups as oftentimes these become the instances that make a trip most memorable.  Lucky for you, I am here to inspire you, guide you, and take care of things for you when something has gone wrong. I look forward to your next adventure and the memories you will create.
Hawaii, Costa Rica, the Caribbean, Mexico, Europe, Australia
Customized Independent Itineraries; Romantic Celebrations; Active & Outdoor Trips
Relais & Chateaux, Marriott, Celebrity, Azamara, Uniworld, African Travel, Excellence Resorts, Avanti Destinations
El Silencio in Costa Rica; Pioneer Camp in Tanzania; Ocean Point Inn in Oregon; Riad Sable Chaud in Fes.
I fall in love with a new destination easily so I have truly enjoyed all of my trips. The places that I think of most often are Costa Rica, Hawaii, Thailand, Morocco, Tanzania and Australia. I connected deeply and physically with these places and their people and I know I'll return again.