Meet Travel Advisor Alexandra Tucker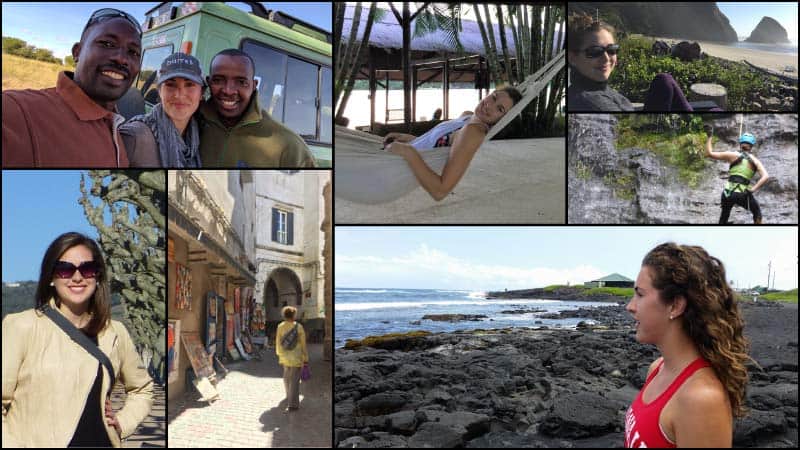 I love creating immersive, sustainable trips for intrepid travelers who are looking to embrace the authentic side of life elsewhere. As a professional travel advisor, it is especially important to me that I tailor plans to be personalized to your individual needs as we collaborate along each step of your journey.
When I set off to learn about each newly discovered or often-traveled-to destination, my primary goal is always to bring that knowledge back to share with you as inspiration for future memorable journeys. So far, I have visited over 30 countries, spanned six continents, and cultivated connections with countless peoples. Throughout my years of sending explorers to their favorite destinations around the world, I have established relationships with partners whom I trust to deliver luxury experiences. This firsthand knowledge means that I can provide reliable recommendations to guide your decisions. For this reason, I put the same level of interest, effort, and excitement into planning trips for you as I do for my own adventures.
I focus on designing enriching journeys with knowledge and care for both my client and for the local hosts in each destination because ensuring we leave a positive impact on the place and its peoples is a life-long traveler's responsibility. It is my passion to help every curious traveler add new memories to their life's story, make transformative connections, share in enriching experiences, and to find their elsewhere.
Alaska
Africa
Australia
Central America
Hawaii
New Zealand
South America
Southeast Asia
Sustainable & Eco-conscious focus
Active & Adventurous pursuits
Fitness & Wellness journeys
Authentic experiences & undiscovered locales
One my favorite ways to connect to a destination is exploring the signature flavors found in traditional dishes or beverages. I don't think I could pinpoint 1 trip as a favorite above all, but a culinary experience is always a highlight no matter where I am. I have fond memories of walking through a local market in France tasting cheeses and produce with a local chef, learning to make curry from scratch in Thailand, wine tastings at local cellars in New Zealand, tasting the best ceviche of my life in Peru, a picnic with wildlife in Tanzania, and tapas-hopping in Spain. The culinary experience of a destination is a learning experience in itself but also a great conversation starter. From cooking lessons to farm tours to mixology classes to progressive dinners and chef-led market visits, there are endless ways to embrace the flavors of any new neighborhood!
Absolutely perfect! Alexandra is very knowledgeable, organized, helps with every detail and stays in touch regularly throughout the entire planning and trip.
Alexandra has helped us plan 5 trips so far. We highly recommend her. She does a great job of listening to what our travel needs are and making fantastic recommendations of where we could go. We've never been disappointed in her recommendations. She's very helpful with planning trips. She's very responsive and does a great job of preparing you for your trip.
Alexandra did such a great job not only planning our trip, but also answering any & all questions that we had! This was our first trip to Europe, so we weren't quite sure what to expect. Alexandra planned our flights, hotels, trains between cities & even tours. She gave us detailed directions that were easy to follow even for your first time in the packed Termini train station. We had such a wonderful time & have Alexandra to thank!
Alexandra is an excellent resource and advisor for planning any adventure. We trusted her to help plan our destination wedding then 2 years later, we planned a trip to Jamaica with her. Both times she was timely, kind and a tremendous help to us! She goes above and beyond for her clients.