If you're looking for a luxurious globe-trotting vacation experience, look no further than Regent Seven Seas. For nearly 30 years, Regent Seven Seas has been providing guests with premium travel experiences that unify people from all corners of the world. From luxurious ship accommodations to expertly curated itineraries, they go above and beyond to give you the trip of a lifetime. And with hundreds of ports of call on every continent, you're sure to find an itinerary that perfectly suits your interests. Regent Seven Seas is the perfect cruise line for luxury travelers who enjoy global vacations. With a fleet of ships that visit every continent, Regent Seven Seas provides guests with premium experiences and access to some of the world's most amazing destinations. Whether you're looking to explore new cultures, relax in luxury, or just escape the everyday, Regent Seven Seas has a cruise for you. It's time to set sail and discover the beauty of the world in luxury and comfort.
The Regent Seven Seas Family of Ships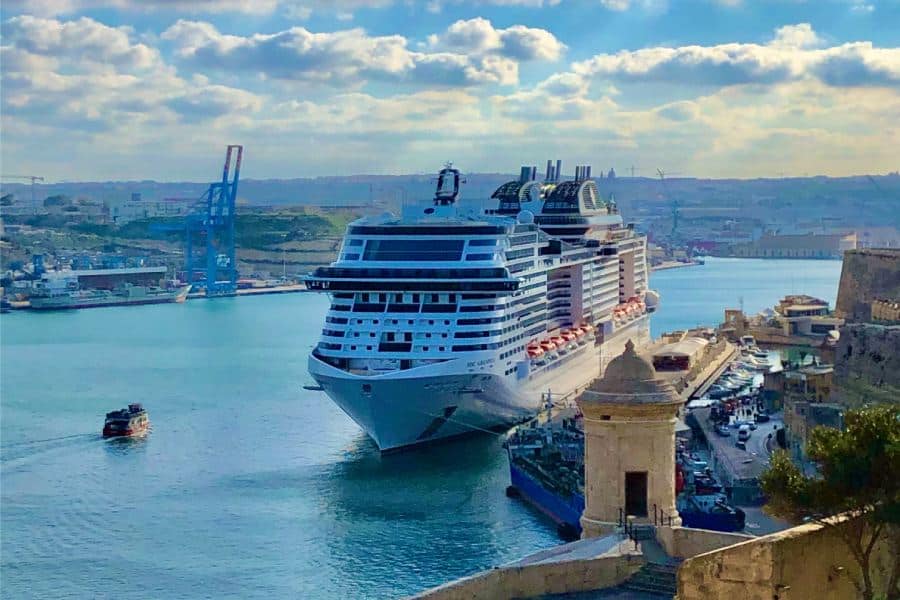 Seven Seas Grandeur
The Seven Seas Grandeur is the newest ship that will take to the seas as a part of the Regent family. The ship itself has been designed with the guests that they serve in mind. The services offered have been refined and the ship itself crafted with every luxury in mind. The Seven Seas Grandeur is influenced by the past yet re-inspired by the future to come. Aboard the Grandeur will be a Regent Suite that will serve as the pinnacle of luxury when it comes to cruise ships. The suites themselves will be adorned in warm tones and personify important times in the past with a new twist. Ask us about how you can be apart of the Grandeur inaugural season voyages that will take place to celebrate this incredible new addition to the Regent family.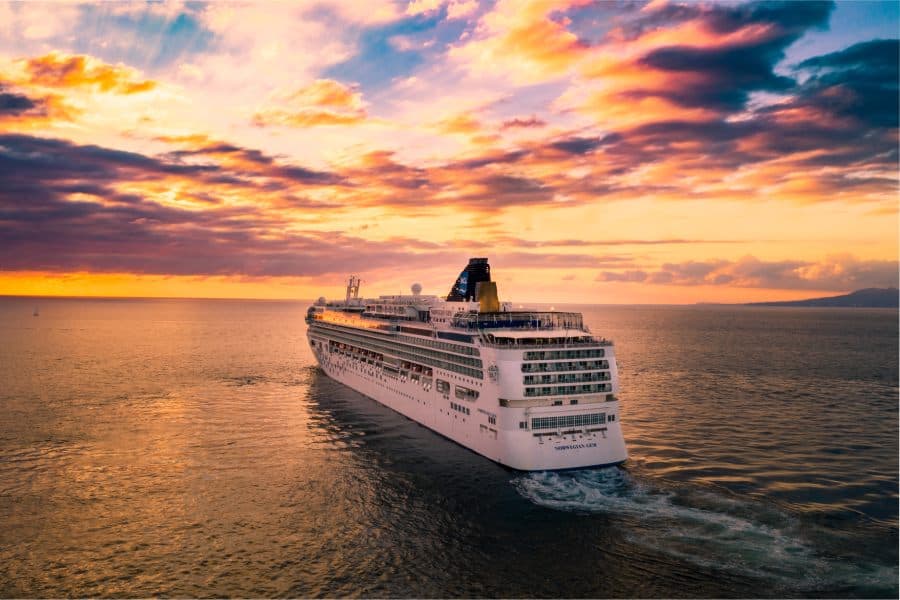 Seven Seas Splendor
The Seven Seas Splendor features complex, beautiful attention to detail in every aspect of the design, as well as a level of refinement that exudes luxury. With Grand Social Spaces, as well as private balconies in each room, the ship itself offers many opportunities for an exceptional time. On board the ship itself has numerous boutiques, a casino, cabaret shows, spaces to engage in personal enrichment classes, pools, outdoor games, cocktail bars, and fine dining, just to name a few things. The Seven Seas Splendor embarks on journeys from the Beaches of the Caribbean to the Sunshiny Isles of Greece. During your sojourn, the ship itself will make stops in ports such as Istanbul, Rome, and Lisbon so you have the opportunity to experience the magic to behold in each unique place.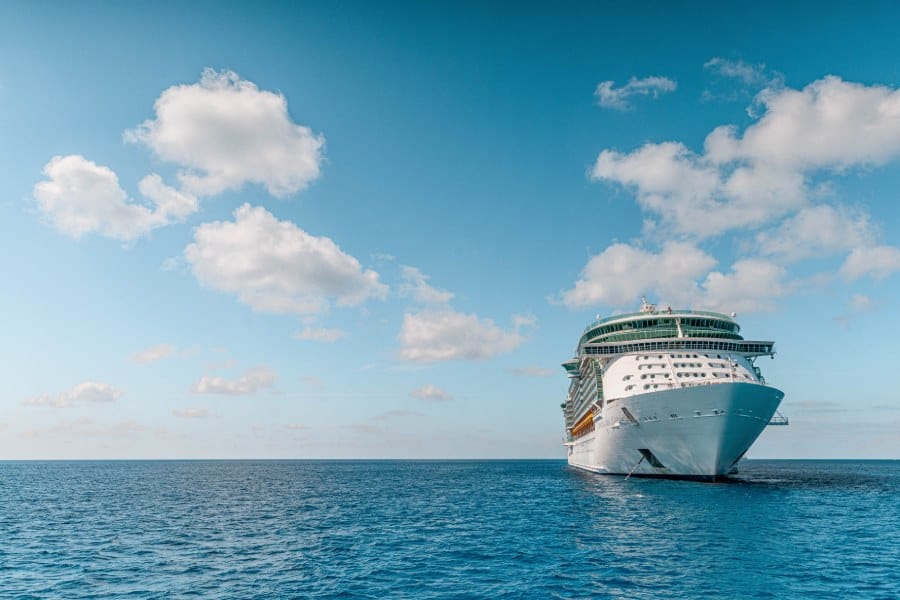 Seven Seas Explorer
The Seven Seas Explorer is designed to impress. With art by Pablo Picasso adorning the walls, to glorious cobalt blue installations of glass on the vaulted ceilings, you will come to see how the Explorer was designed to engage every one of your senses. The ship itself offers ranges of spaces for guests, all with luxury high end finishes and fitted with Elite Slumber beds, promoting rest and relaxation with each nights stay aboard the ship. The activities on board range from Spa activities, time at the pool, gourmet meals prepared by world-class chefs, and even taking a chance to win big at the casino. Plan a trip onshore to experience the specific culinary culture of some of the ships destinations, by taking a cooking class or having a meal prepared for you by a Michelin Starred Chef. The Explorer spends the summer in cooler Northern European destinations, and winters in warmer climates.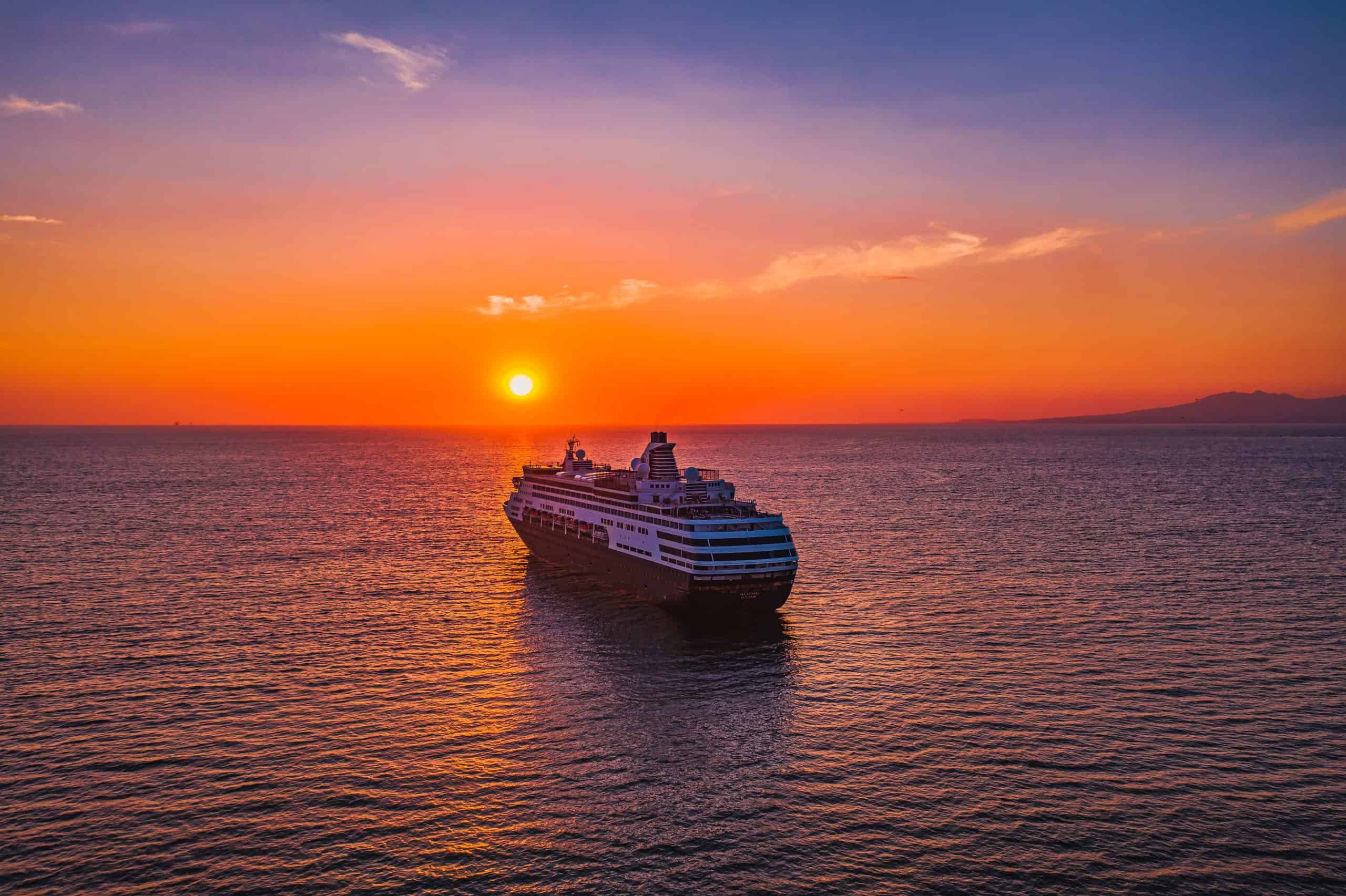 Seven Seas Voyager
The Seven Seas Voyager is your getaway from the stresses of life. The rooms are designed to calm the senses, with marble bath accents and sumptuous furnishings to lounge on. Every suite features a private balcony so you can sip wine or coffee and take in the glorious expansive sea around you. The ship itself was designed for those who not only want to experience a luxury interior, but also want to enjoy the outdoors just as much. With countless places to enjoy the sunset, the Voyager is the perfect place to kick back and reflect on a another perfect day. Take part in activities aboard such as a trip to the pool, a game of bocce ball, a fine meal at one of the many restaurants, a cabaret show, karaoke, or even a trip to the casino. The voyager visits remote destinations such as the Coast of West Africa, as well as more populated Mediterranean ports like Barcelona.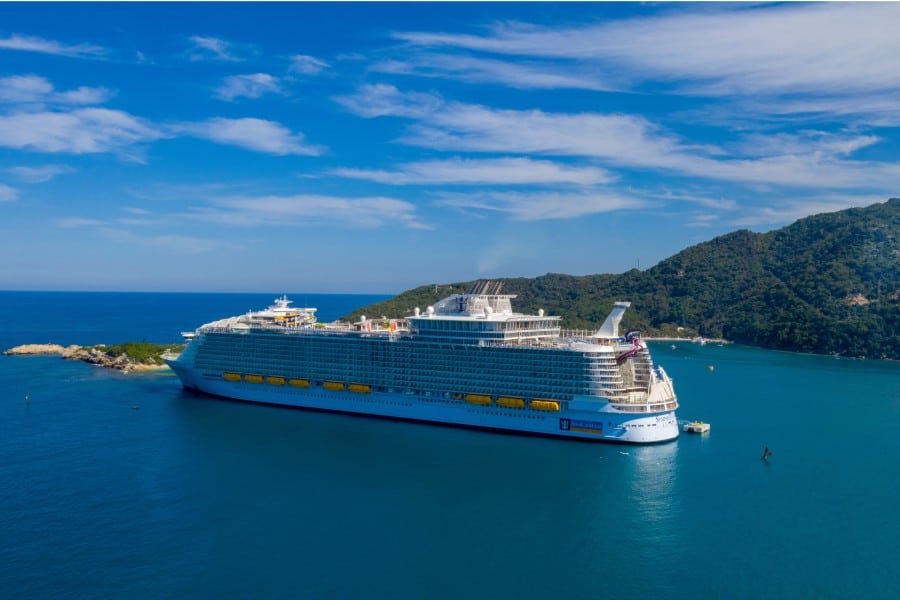 Seven Seas Mariner
Attention to detail distinguishes the exceptional suites on Seven Seas Mariner. Every guest enjoys spacious closets, well-appointed bathrooms and a private balcony with views of the shimmering sea. Your home at sea offers much more than home, from Broadway-caliber entertainment on Deck 6 to a putting green on Deck 12 to relaxing whirlpools on Deck 11. Explore the deck plans to make the most of your time on board. Soothing colors accented by appealing patterns and textures dominate the interiors of The Seven Seas Mariner. The common spaces offer everything from wide-open views on the upper deck to intimate tables for bridge in the Card Room. You'll find time spent on board the ship to be just as enriching as time ashore. With destinations such as Alaska in the summer and Asia, Australia, and New Zealand in the fall, the possibilities for adventure are endless.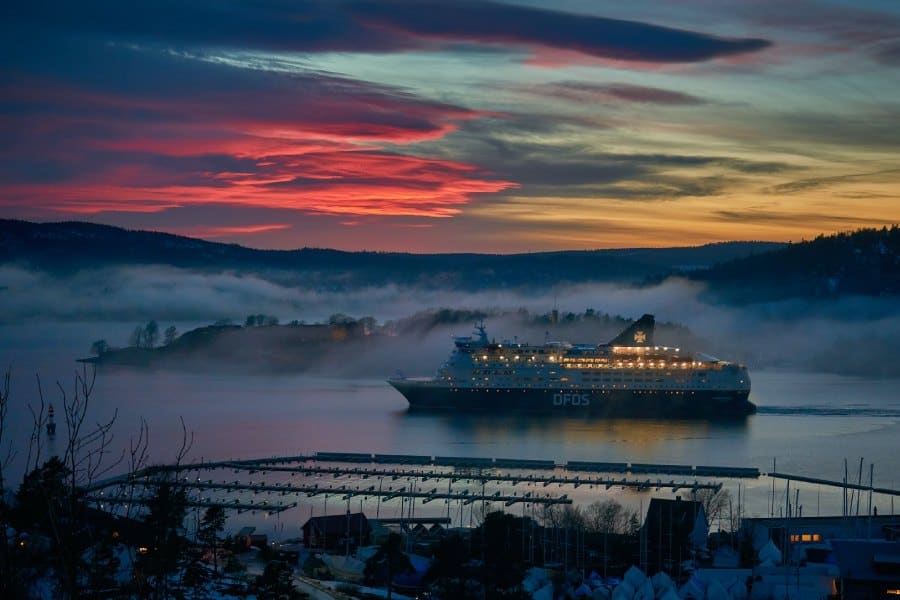 Seven Seas Navigator
The Seven Seas Navigator is the perfect cruise ship for luxury-seeking travelers who enjoy global vacations. The ship features gorgeous suites with Serene ocean views, luxurious bath amenities, and Elite Slumber beds, as well as plenty of opportunities to socialize with like-minded travelers. You can enjoy cocktails at Stars Lounge, take a yoga class on Deck 12, or shop at the boutiques on Deck 7. When you're aboard the Seven Seas Navigator, you'll be treated to the sounds of happiness all around you – from the clinking of forks on Versace dinnerware to the ball clacking on a roulette wheel to the martini being shaken to icy perfection. The ship itself can be found in two very different regions: Canada and New England in the summer months or the South Pacific in the fall months.
Regent Seven Seas Cruise Destinations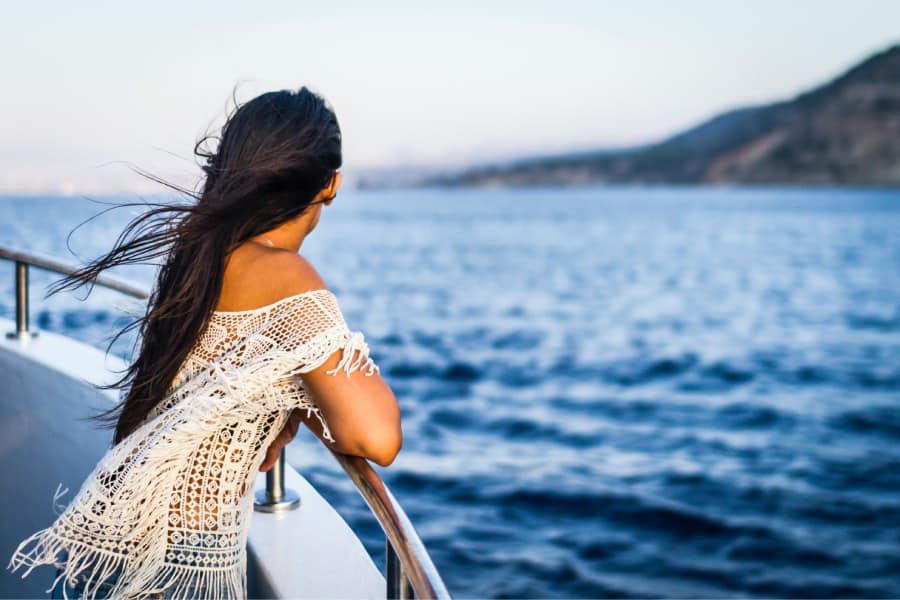 Regent Seven Seas offers clients many destinations to choose from. Among them are Africa & Arabia, Alaska, Asia, Australia & New Zealand, Bermuda, Canada & New England, Caribbean & The Panama Canal, Mediterranean, Northern Europe, South America, and the South Pacific. Of the expansive destinations offered by Reagent Seven Seas, some favorites are the Beautiful Nights & Italian Bites Cruise – Rome to Venice, as well as the Eastern Seaboard Delight Cruise – Miami to Montréal. Also offered are Transoceanic Crossings Such as Miami to Barcelona, and Extended Grand Voyages Such as New York to New York. The all-inclusive luxury cruise voyages are sure to be an unforgettable experience as you savor new cultures and regions through the opulence of our carefully crafted cruise ships and accommodations.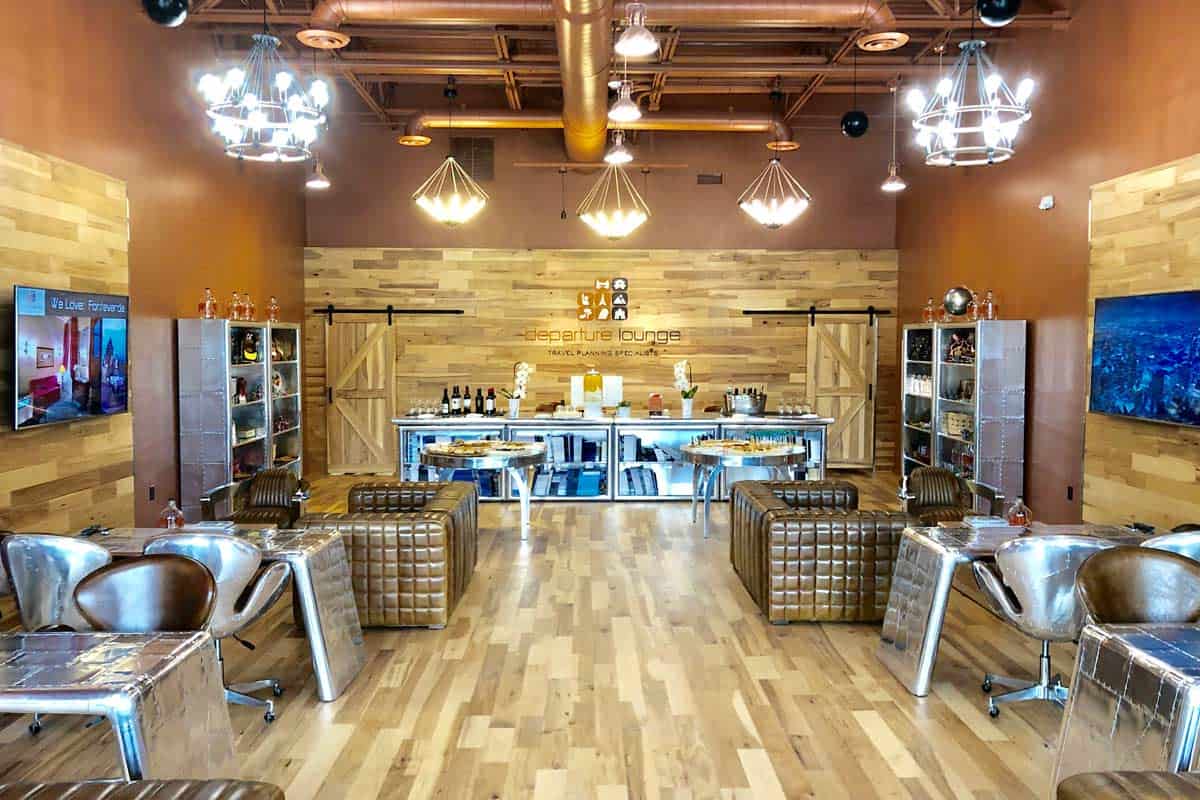 Departure lounge is passionate about designing travel experiences that will create lasting and personal memories for each client that we serve. We specialize in listening to your wants and desires for your upcoming vacation, and then working to craft the best experience for you and your family from our expansive repertoire of travel partners. In order to do this, we scour the world for the best travel providers who have proven timeless when it comes to unique and exceptional experiences. One of the most spectacular providers when it comes to the land and sea that we feel is worth sharing is Regent Seven Seas. The level of luxury and care for every moment that is spent by guests on their glorious ships is what truly sets them apart. Through our partnership with Regent, we are able to offer our clients premier experiences and pricing that can't be found anywhere else. So, if you're looking for a one-of-a-kind vacation that is tailored specifically for you, look no further than Departure Lounge for planning your next cruise with Regent Seven Seas.