AmaWaterways is an award-winning river cruise line offering itineraries on the Danube, Rhine, Mekong, Nile, and more. They take pride in their connections with local communities and their commitment to the environment by supporting sustainable practices. The company was inspired by a desire to bring new travel experiences to guests while providing unique opportunities that combine a relaxed atmosphere with destinations rich in history and culture. AmaWaterways' staff of experts are dedicated to helping guests discover new cultures, explore fascinating cities, and connect with nature. Their goal is to create memorable experiences that are one of your most cherished memories!
What You Can Expect from AmaWaterways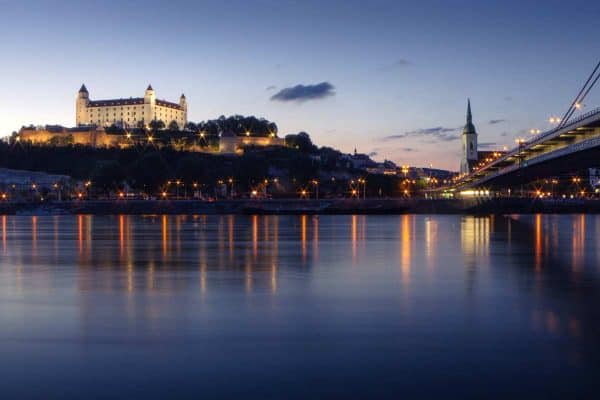 European River Cruises
AmaWaterways takes you on a European river cruise the way no one else can. You'll have the opportunity to experience Europe's most famous cities, but also discover little-known gems along the way. Your journey will be led by an experienced crew and world-class shore excursions that let you explore each destination in depth. And every detail of your trip is taken care of—from gourmet meals to tours that are both educational and fun, to transportation between destinations, to top-notch service—so you can focus on enjoying yourself. While there are many options for European river cruises, only AmaWaterways allows you to enjoy premium experiences while making a personal connection with the staff and crew on your ship.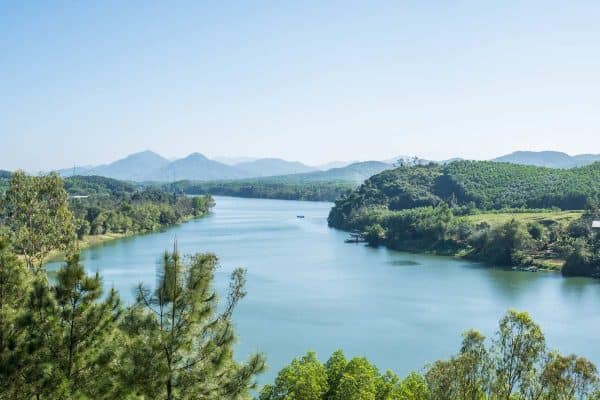 Mekong River Cruises
With AmaWaterways, you can cruise the Mekong River in style while experiencing the off-the-beaten-path delights of this captivating region. Travel from Ho Chi Minh City to Siem Reap, cruising through the heart of rural Vietnam and seeing how its people embrace life. During this journey, you'll be able to enjoy an array of activities such as cooking classes and kayaking—and if you're feeling adventurous, you can even do some tubing or water skiing! And for those looking for something more relaxing, there will also be plenty of opportunities to simply enjoy the scenery from your cruise ship. Aboard your AmaWaterways vessel, you'll have access to regionally inspired cuisine that will let you experience the traditions of Vietnam without even having to leave deck.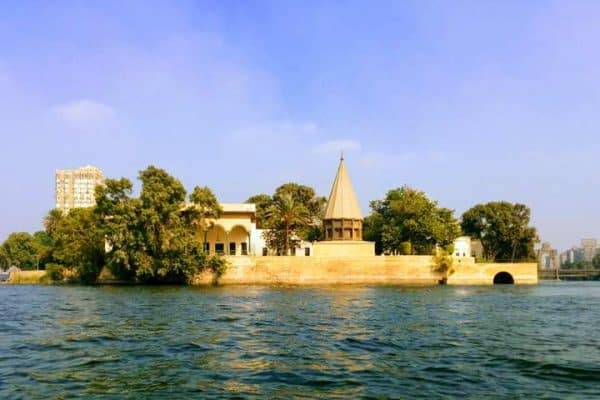 Nile River Cruises
The Nile River is famous in ancient civilizations, and it's been considered the longest river in the world. Travelers can enjoy the history, culture and landscapes along the Nile River while they relax on a cruise ship. AmaWaterways offers cruises on the Nile River that are completely tailored to guests' personal desires. With itineraries from Cairo to Luxor, travelers will be able to experience Egypt from one of its most important rivers. In addition to visiting historical sites such as Karnak Temple and Abu Simbel Temple, guests can also visit temples and tombs of lesser-known pharaohs. Guests will also have access to many activities including museum visits, shopping at local markets, sightseeing on horseback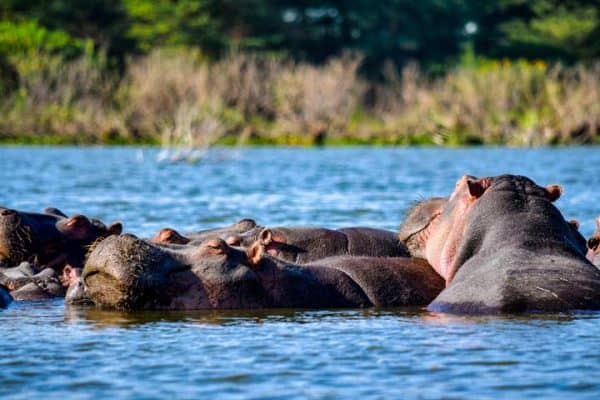 Safari River Cruises
There's something special about watching a wild animal in its natural habitat—especially when that wild animal is just feet away. That's why AmaWaterways chooses to offer safari cruises, which are designed to get you close to the animals without disrupting their natural behaviors. From the moment you arrive at the dock, your adventure begins. You'll board a safari vehicle and learn about each animal's characteristics and habits. Then you will journey into the wilderness to see these animals in their native habitat.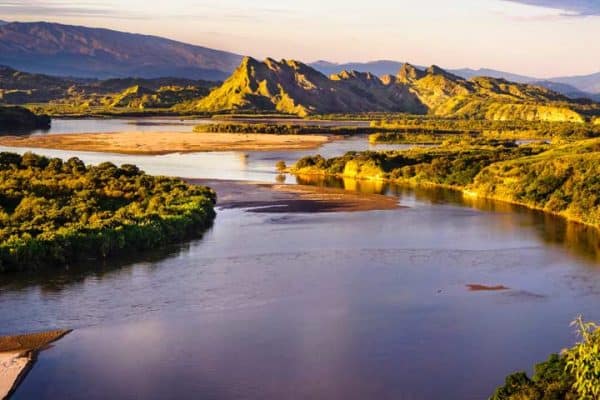 Magdalena River Cruises
Located in the northern Andes, Colombia is a top destination for adventure-seeking travelers. AmaWaterways offers river cruises along the Magdalena River to showcase this beautiful country from the decks of a luxurious cruise ship. Colombia's Magdalena River winds through the Andes and along the Caribbean coast, offering a variety of terrains to see. Along the way, you'll have the opportunity to view wildlife in its natural habitat and explore UNESCO World Heritage Sites. Boasting a treasure trove of history and culture, this is one trip you won't want to miss!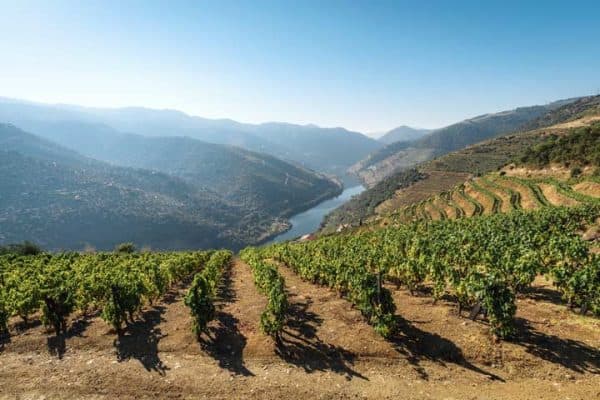 Wine River Cruises
Wine tastings are an incredible way to experience the culture of a region, and AmaWaterways makes it easy to enjoy wine at its source. On their wine tour river cruise itineraries, guests can enjoy world-class wines from local European winemakers and learn about how their vintages are made. These itineraries are perfect for the wine connoisseur who wants to experience everything Europe world has to offer. Visit the vineyards of Champagne and Tuscany, explore picturesque villages, and walk on top of famous Roman ruins—All while experiencing the best wine in the continent.
What Sets AmaWaterways Apart?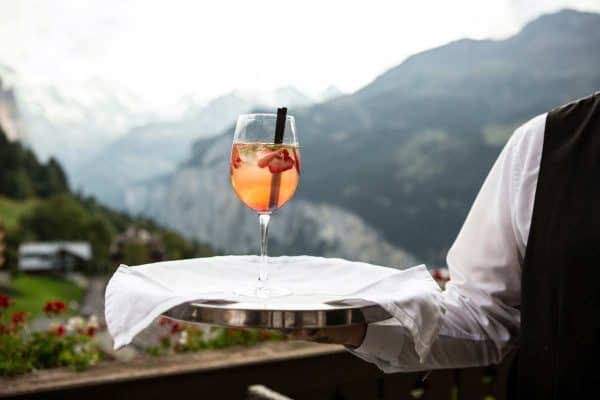 When you travel on AmaWaterways, you spend your days exploring new places and making memories with your friends and family, but what makes AmaWaterways unique is their staff. They care about the experiences of the travelers they serve. And when it comes to guests, they know that investing time in getting to know them makes a big difference. This is different from other river cruise lines, where passengers can be seen as dollar signs instead of human beings. AmaWaterways takes the time to learn each guest's name and preferences before they board and make it a point to greet everyone as soon as they arrive on board.
When you add in their environmental consciousness, support of local charities, premium onboard amenities, and wide variety of itineraries, it's a no brainer for us at Departure Lounge to partner up with AmaWaterways. When you choose Departure Lounge as your travel partner for an AmaWaterways river cruise, we guarantee that each guest will have a tailor-made experience they won't soon forget.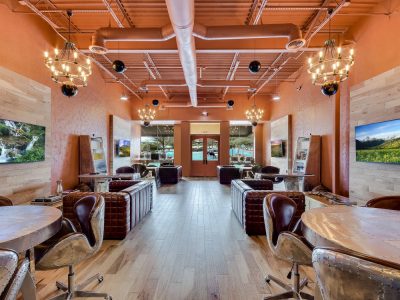 We have been working with AmaWaterways for years now, and we're excited to share their vision with you. We know the value of a great trip—we've planned our own river cruise journeys over the years. We understand what to expect, what questions to ask, and how to make the most out of your experience…
How can we help? We specialize in creating bespoke itineraries for each guest. When you book through us, you will be assigned a travel consultant who will take the time to learn about your interests and ensure that every detail is considered. We're able to offer fantastic rates on AmaWaterways cruises because we work directly with the cruise line to offer you exclusive benefits, upgrades, and perks.