Meet Travel Advisor Lindy Schuch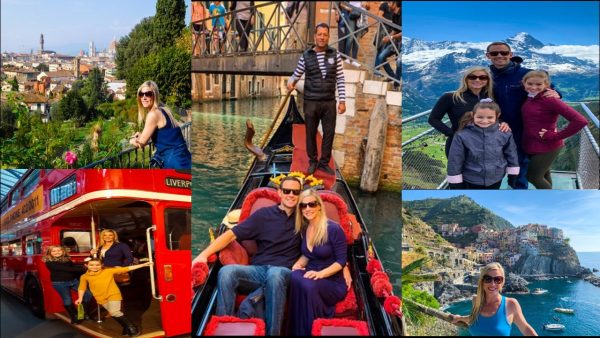 "Life is short, and the world is wide"
This quotation serves as my inspiration as I approach my clients' travel plans. I am committed to designing unique experiences which capture the dreams of each traveler, seeking to fuel their passion for the people, places and cultures of the world.
I first had the opportunity to travel beyond the shores of the United States my senior year of high school. Equipped with a freshly issued passport, my eyes were opened to a world ready for discovery. I quickly embraced my desire to learn about foreign cultures by pursuing a degree in art history, which allowed me to see the world through the brushstrokes of the masters. Upon graduation, I was thrilled to enter the travel industry as a flight attendant, discovering new places and meeting interesting people across the globe.
I recently had the opportunity to embrace an extended trip to Europe, spending several months exploring the continent with my family. Strolling through back lanes, crossing meandering canals, and eating my way through Europe, I had the privilege to truly immerse myself in the world around me.
Ranging from tropical destinations in the Caribbean to the dramatic vistas of the European Alps, I've had the privilege to design trips around the world. I have experience planning glamourous vacations lounging poolside at a posh resort to exhilarating days screaming through mountain landscapes on skis or below a zip-line. I am well-equipped to curate the perfect excursion for you and your loved ones.
[destination info here]
[types of travel this advisor plans goes here]
[travel brands go here]
[favorite properties go here]
[favorite trips go here]