Geographically unique and strikingly cultural, Peru embodies the extraordinary. Formerly the heartland of the Inca Empire, Peru boasts panoramic Andean peaks, awe-inspiring indigenous culture, and more UNESCO World Heritage Sites than you can shake your camera at.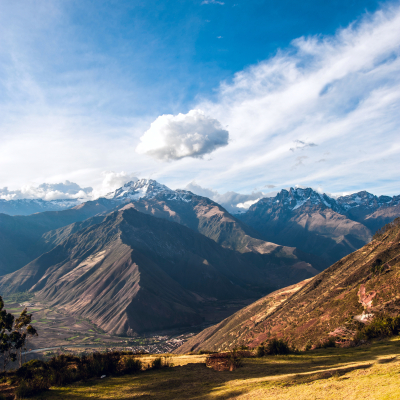 Follow the footsteps of Inca royalty to Machu Picchu with a local history expert, explore Cusco's colonial crossroads, and learn how the ancestors of the Inca live through first-hand encounters with indigenous farmers, musicians, and artisans.
Experience the cultural, historical, and geographical grandeur of the Andes Mountains on this extraordinary adventure to Peru, the sacred land of the Inca.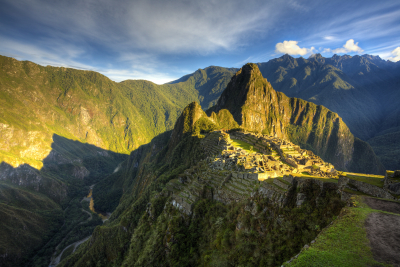 Machu Picchu and the Sacred Valley
Trip Highlights:
Explore Machu Picchu with an expert local guide
Meet "The Last Inca" in the Sacred Valley with ethnomusicologist and Q'eros cultural expert Holly Wissler
Learn about the intricate art of Andean hand weaving at a textile center with expert weaver Nilda Callañaupa
Discover Cusco's colonial cathedrals built atop former Inca structures, and savor the delicacies of Peruvian pisco with a local Pisquero
Visit a local Andean chichería, and experience the day-to-day life of rural villagers on a walking tour of a remote potato-farming village
Unearth thousands of years of Peruvian history at Ollantaytambo, Maras, Moray, and other pre-Columbian archaeological sites
Eat like an Inca King, and spend your evenings at authentic luxury lodges that capture the traditional essence of Peru
Trip Price:                       (Before July 31st)  $3,498.00 per person, (After July 31st)     $3,998.00 per person
Type of Trip:                  Small Group Luxury with Set Departure Dates (6-14 travelers)
Length of Trip:              8 days/7 nights
2015 – 2016 Dates:
Oct 3, 2015
Apr 9, 2016
May 14, 2016
June 4, 2016
Oct 15, 2016
Link to Expedition:    Machu Picchu & the Sacred Valley
For more information on this or any other offer please email [email protected].