Meet Travel Advisor Zachary Burns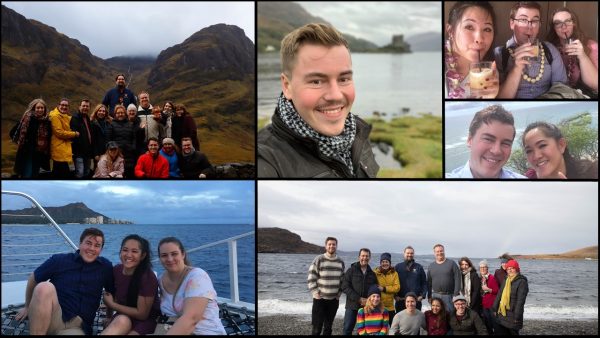 You might be asking yourself, "How can I assist you in experiencing the most out of my vacation in the U.K.?" Well, I am half-Scottish and I love to split my time between the United States and the U.K. I believe that I bring the Scotch-American flare to luxury travel. I have been traveling for as long as I can remember and I have loved every minute of it.
I have been in the luxury travel industry for 9+ years as a hotelier, however, luxury travel has been in my blood for 100 years. As a luxury travel advisor I am always looking for the new, the old, and the best experiences for myself and others to enjoy. I bring back the art of luxury travel by curating authentic travel experiences. I will assist you experience an old destination in new ways.
United Kingdom & Ireland
Europe: Switzerland, Germany, Greece, and Sweden
United States
Japan
Tailor-Made Itineraries
Cultural (History, Heritage, Castles, Museums, Galleries, Garden)
Food & Wine / Wellness
Solo Travel, Couple Travel, Family Travel
My favorite trip was exploring my Scotland while I lived there. While exploring the country it brought back so many memories of my Grandpa Burns telling me while at Inveraray Castle, "Never forget you are a Scotsman." While exploring through the Highlands and seeing such lush rolling hills, mountains, and the lochs it is no wonder why their bucolic views are such an inspiration to U.K. to poets and writers. While it was constantly raining I did not mind since the wet and cold season is my favorite time over there.
What made the trip so memorable was being in the Isle of Skye and going to the Mealt Falls and seeing Kilt Rock and feeling the ocean breeze on my face. Then exploring the Quiraing (a landslip) with its beautiful and natural features is awe-inspiring. Additionally, taking a tour of the Ben Nevis Whisky Distillery and having a whisky tasting at the end of the tour.