Meet Travel Advisor Wendy Chennault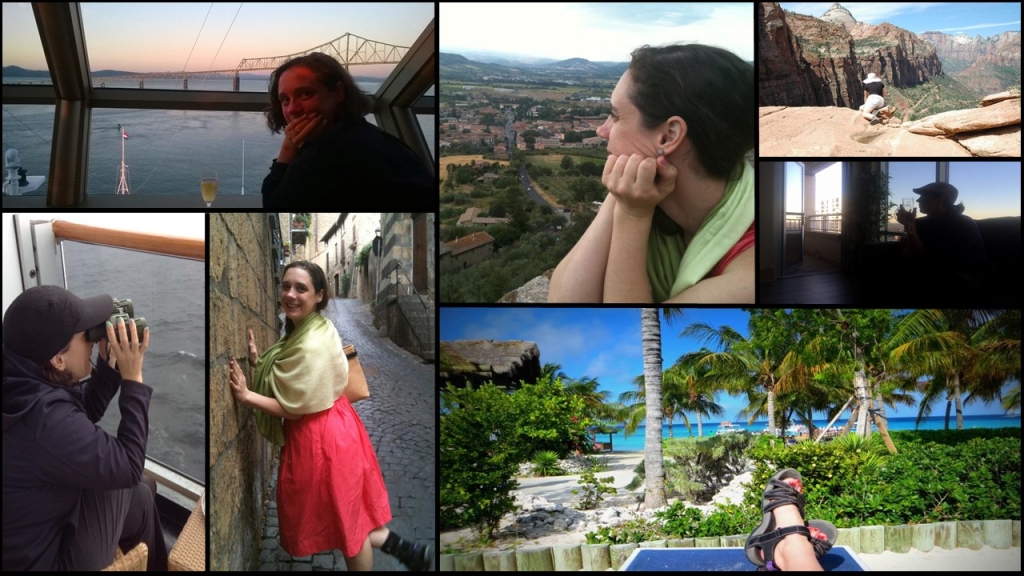 At 20 years old and a junior in college at Stephen F. Austin University in Nacogdoches, TX I went down to the one travel agency in town and without anyone knowing, I bought a ticket to Paris for Spring Break. I spent that week all on my own in cafes, and art museums, soaking up the city and nurturing a deep love for travel. My parents didn't find out about that until years later! (sorry Mom!)
I still love Europe and jump at every chance I have to go back. It can be a puzzle to put together the perfect itinerary with lots of moving pieces, but I love the challenge.
With a background in office management and bookkeeping as well as a degree in theater and art, I bring organizational skills and creativity to every trip I plan.
When I am not traveling, I am taking care of my two kids and shuttling them from school to gymnastics to coding class and back. I am also a Celiac and have extensive experience traveling gluten free. My husband and I live and work in South Austin and enjoy a wonderful community of friends and family here in our beautiful city.
I specialize in crafting boutique Europe trips as well as river cruises, luxury ocean and around the world cruises. I also enjoy putting together Asia itineraries and have a special love for Thailand and Vietnam.
Western Europe with special interest in the British Isles, France, Germany, Netherlands, Spain, Italy, Greece and Iceland. I also enjoy planning travel to Japan and Southeast Asia.
River Cruises, Luxury Ocean Cruising with special interest in Around the World Cruises. Family and Small Groups.
Fairmont, Starwood, Marriott, Hyatt, AmaWaterways, Uniworld, Viking Ocean Cruises, Celebrity, and Tauck
Park Hyatt Tokyo, Ashford Castle in Ireland, Castello Banfi Il Borgo in Montalcino, Italy, Any of Viking Ocean Ships, Scenic Jewel, and the S.S. Antoinette
Whale Watching in the Pacific Northwest, Exploring the Hill Towns of Italy, Paris, Paris – and Paris.
"If I could give Wendy more stars, I would. Wendy put together a trip to Iceland for my friend and I. From beginning, middle, and end of the trip, Wendy was in contact with us, making sure we were taking care of and that everything was going well. I highly recommend her for any of your future travel plans and WILL use her in the future. She goes over and above and beyond than most travel agents and has safeguards in place so the problem you may read with other reviews doesn't happen again. I've been telling everyone I know that loves to travel about Wendy and Tourwick Travel. Thank you so much Wendy for a most wonderful trip!
UPDATE:
Wendy helped me again plan a trip to Japan and it was such an amazing time. I will definitely continue to use her to help plan my future trips!! Thank you Wendy for the time and patience you took in planning Japan for me." – Danielle Whittington
"Wendy did an excellent job planning an international trip for a family reunion, coordinating all the details for groups coming from four locations. She responded promptly to questions and handled concerns we had during the trip. She is very detail oriented and fun to work with! Highly recommend her services!"
"Wendy is a travel ninja. I am usually really good at planning but when it came to South America, I got overwhelmed. She took care of everything extremely fast, efficient and effortlessly and answered every annoying question I came up with grace and awesomeness. I am so excited to go on our trip!"