Meet Travel Advisor Quetta Locchi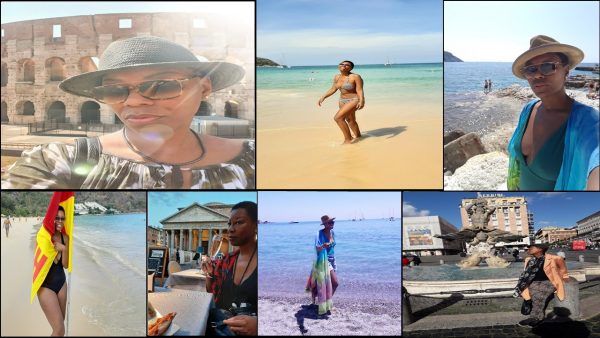 "Transforming clients from tourists to local residents – no matter the duration of their stay – is my prime objective."
A little about me – I have never taken a straight path anywhere and my professional experience, as well as my travels, truly reflects this. My wanderlust for international travel began in Rome and to Rome I have returned, after a decade of living in Southern Thailand. All roads do indeed lead here, for me.
Professionally my trade has been Hospitality, Events, and Marketing – I have held positions as Concierge (Four Seasons Hotels), Event Manager and Marketing Director. But I've always been the goto person for friends & family – from insightful travel planning to recommending the newest hotspots. Since 2018 I have been designing 360° custom travel experiences for visitors to Europe & South East Asia with a laser focus on providing deeper access to each destination and curating experiences that thrill.
"Ultimately, travel and genuine experiences in other cultures, sparks a more nuanced comprehension of our own."
As Travel Concierge, I use my expertise to connect discerning travelers with magical moments in Rome and in Thailand, as well as diverse destinations worldwide. Sharing the intimate details and secrets of locales and their inhabitants is my greatest pleasure, pushing beyond the commonplace and tourist-focused experiences. My aim is always to deliver elegant Travel solutions with context, clarity and creativity – ensuring a deeper engagement as well as a seamless and worry-free experience.
WHAT YOU CAN EXPECT
· Timely, expert travel advice monitoring the changing global pandemic landscape
· Engaged, deeper experiences that facilitate access & discovery of local culture
· Bespoke, curated selections of restaurants & eateries, shopping and experiences which provide the best examples of regional specialties and trends
· Exceptional, highly personalized service
Europe, especially Italy
South East Asia, especially Thailand
Gastronomy Adventures (Food & Wine)
Highly Personalized Itineraries
City Breaks
Independent travel
Solo Travel, Couple Travel, Family Travel
Four Seasons Hotels is my obvious favorite
I am a big fan of these airlines: Singapore, ANA, Korean Air, Emirates
My first visit to Ponza (Italy) was 16 years in the making, but I finally experienced this island jewel and it was well worth the wait. Ever since my emigration to Italy, I had heard wonderful stories about this mythical paradise off the coast, slightly above Naples. Compared to all the more well known, glitzy Italian islands & resorts, Ponza remains steadfastly true to herself, charming and (intentionally) under-developed. I spent each day circumnavigating the island on a lovely motorboat, dropping anchor in tiny coves and swimming in crystal clear, aquarium-like waters. And the food…the food! The freshest seafood I have ever tasted, prepared simply in the Ponzese way. Aperitivo life is fully supported and celebrated – the cocktails at each portside locale are delicious: progressive, made with local herbs & sensibilities. I've returned every year since my first visit.