Meet Travel Advisor Megan Tolbert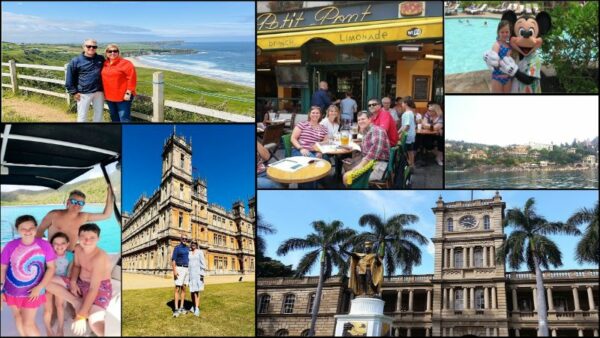 I am a wife and mother of 4 currently living in Spartanburg, South Carolina. I have been fortunate to travel to Mexico, the Caribbean, Europe, Hawaii and Bermuda. And I can't forget Florida, we always have a trip to Disney or Universal on the calendar to look forward to! What started out as a passion has now turned into a profession. It seems that every time I've finished a vacation, I've already started planning my next one. That's why I love this job- I get to put my love of planning to good use by helping others experience the trip of their dreams!

The best part of being a travel advisor is to share my love of travel. I find joy working with clients to create lifelong memories and planning what is important to them. Excellent beach? Activities? Great food? Relaxation? No matter the trip, all of my clients are treated as if they are my only client. My favorite trip is always my next one.

As your travel advisor, I will truly listen to your wishes, so we can co-create a personalized itinerary that will deliver an amazing vacation experience, complete with luxurious touches and maybe some surprises along the way! It's all about building relationships and creating new memories with the people you love. What are you waiting for?
Mexico, Walt Disney World and Universal Studios, Caribbean, Europe, North America
Family Vacations, Honeymoons/Anniversaries, Girls Weekends, Customized Itineraries
My most memorable trip was spending two weeks in London, Ireland and Scotland. We had Debenture seats at Wimbledon, celebrated the Queen's Platinum Jubilee (saw her leaving Windsor Castle) and kissed the Hairy Coos of Scotland! Also, a must have for me was visiting Highclere Castle, in "Downton Abbey" and several filming locations for "Bridgerton", yes, I am a huge fan! Wherever you choose to travel, I urge you to enjoy your adventure, take lots of photos, and try all the cuisines you can!