Meet Travel Advisor Kimberly Hadley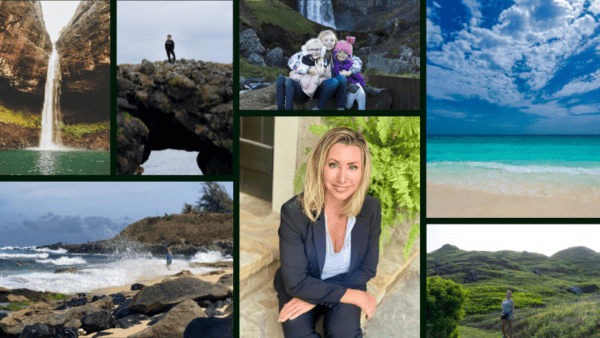 I grew up in a small town where travel meant going to a neighboring state. I always loved those little trips even when they were not far. As I grew older my desire for travel also grew. I now have 3 children that I take great pride in showing them the world. I want them to know that it's a great big world with diversity abound. I wanted to show others that it's joyful to travel and explore with children, so I teamed up with Departure Lounge a well respected leader in travel to do just that. I plan trips for not only families, but anyone that wants to take the first steps in checking off bucket list trips around the world. I would love to share my expertise in vetted hotels and travel destinations. I have been visiting Hawaii for over 20 years, I know the beaches, the hikes, I have been to the lava fields and the up-country. I am an expert when it comes to Hawaiian travel, but whatever your travel needs are, I can curate and design your perfect itinerary.
Hawaii, Maldives, Italy, US, Mexico, Paris, Caribbean
Family Travel, Wellness, Customized Itineraries
I always love the Hawaiian Islands, from the beach to to Volcanos. There are so many beautiful places to explore and so many climates to experience. I always look forward to going back.