Meet Travel Advisor Susan Heitkamp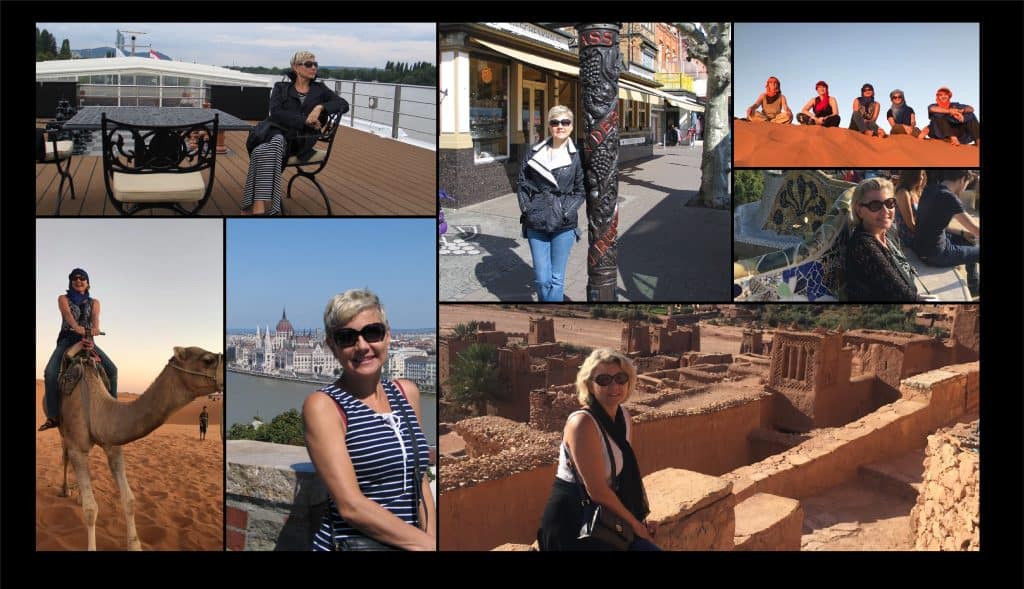 It started with road trips in the rear-facing seat of the station wagon. Actually, it started well before I can remember as my parents packed us up to go to Michigan almost every summer from the time I was six weeks old. And then came road trips from Washington DC to Estes Park, Colorado, and visits to cousins throughout the Midwest.
My heart lives for Europe. Though I'm 15th generation American (yes, really) by birth, I'm drawn to what many of us on this side of the pond refer to as the "Old World".
I suppose my fascination with Europe began with hundreds of books that I've read beginning in childhood. Historical fiction; English "cozies" and the murder mysteries of Agatha Christie and Dorothy Sayers; Jane Austen; Moliere; Shakespeare; Monsieur Pamplemousse; bodice-ripping romance novels (aka "brain candy"); international thrillers of le Carre; the early Outlander novels; historical sagas of Michener and Edward Rutherford; the Celtic mythologies of Morgan Llywelyn; Jean Auel's pre- history series; Chekov's plays…the list goes on.
With a memory quirk commonly referred to by family as "Jeopardy brain", my knowledge base encompasses more than just hotels, the top tourist attractions, and Michelin star restaurants. There's so much more…the Baroque design of the French court, the cuisine of Italy, country gardens that populate Brit Lit and beyond.
In 2000, I was lucky enough to take my first trip to Europe with my husband, our 15-year old son and his best friend. We started in Paris, and drove to Germany for about two weeks in total. My husband and I were then able to make trips about every two years and then in 2012, we were able to take a sabbatical and spent four months in Europe. Two of those months were spent working at a small chateau in France, and then we spent six weeks on the island of Great Britain. With a little time in Sweden and Denmark thrown into the mix for good measure and we've never looked back.
Those experiences, my memory for obscure details, and organizational nature brought me, rather organically, to a career in the travel industry almost five years ago. As a result, I have the opportunity to continue to learn, develop relationships with dedicated hoteliers, passionate local tour guides, and other travel professionals in order to help make your travel experiences memorable.
Europe & the British Isles, Certified with Multiple River Cruise Lines and Destinations Throughout Europe
Independent Itineraries; River Cruising; Milestone Travel (Honeymoon, Anniversary, Celebrations); Multi- Generational; Small Groups
Uniworld, Scenic, Relais & Chateaux, SLH Properties, G-Adventures, In-Country Partners such as Celebrated Exepriences
Uniworld ships; The Conservatorium, Amsterdam; The Degli Artisti, Rome; Relais la Corte Dei Papi, Cortona; The Royal Garden Hotel, London; Boutique Properties Throughout Europe
The next one! Perhaps my second trip to Italy with my husband which was very much off-the-beaten path and brought us to lesser-known towns such as Matera & Alberobello – wonderful. It's hard to define a favorite trip – there are wonderful elements in even the most challenging trips. And those challenging trips usually end up being the most memorable!